In this post, I'm sharing a white chocolate cookie frosting recipe with Italian ingredients: Mascarpone cheese and pine nuts.
This mascarpone frosting – without cream – is perfect for cookies, cakes, and cupcakes!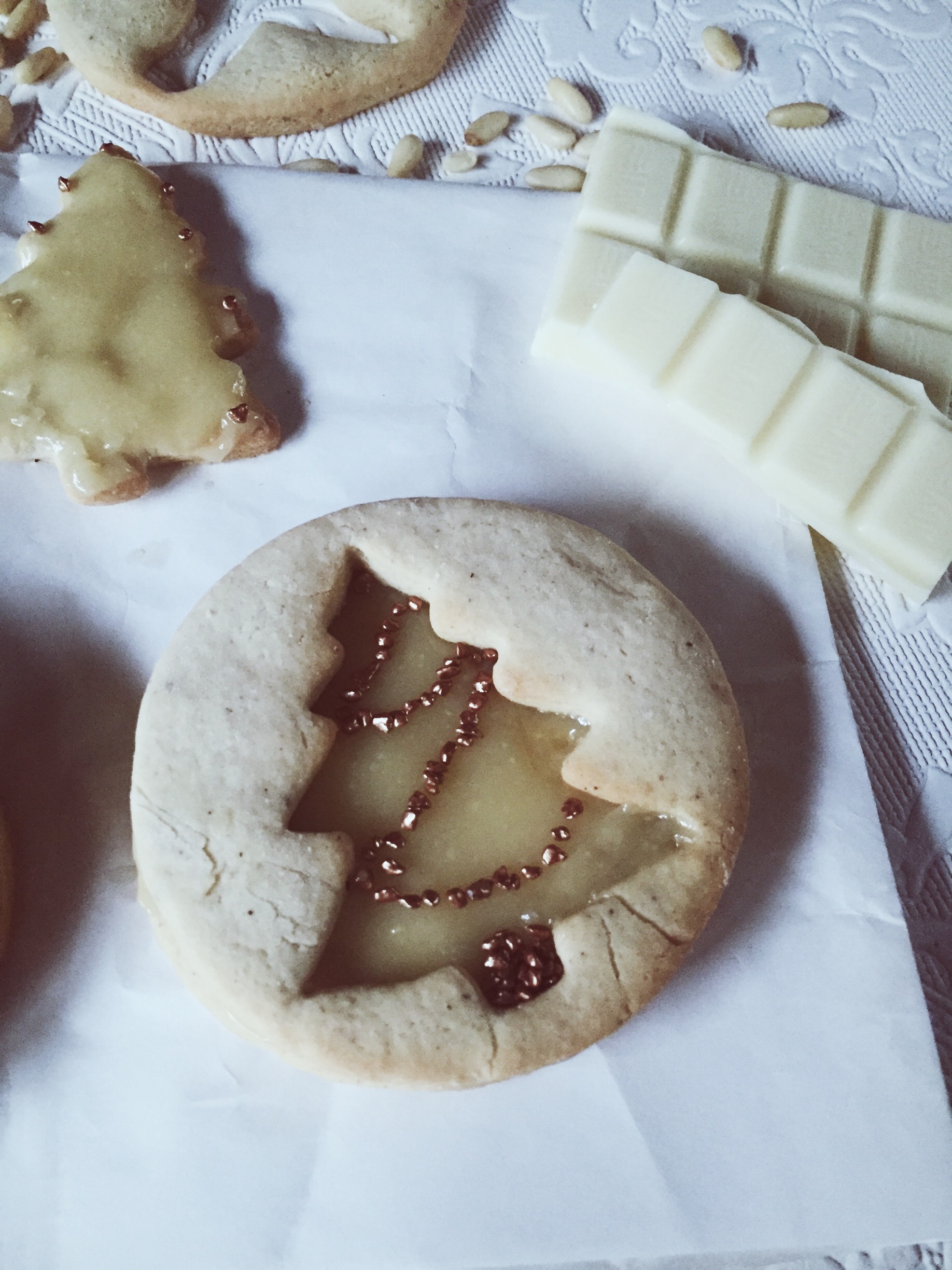 WHAT IS MASCARPONE
Mascarpone is the cheese Italians mostly use for desserts. It's creamy, delicate, and has an intriguing smoky flavor that gives a lot of personality to any dish.
HOW TO MAKE AND USE THE MASCARPONE FROSTING
This mascarpone frosting recipe is made without cream but with white chocolate and blended pine nuts. These ingredients give the white frosting an intense flavor, so I heartily suggest you use it on plain cookies, cakes, or cupcakes. The frosting will be the main character!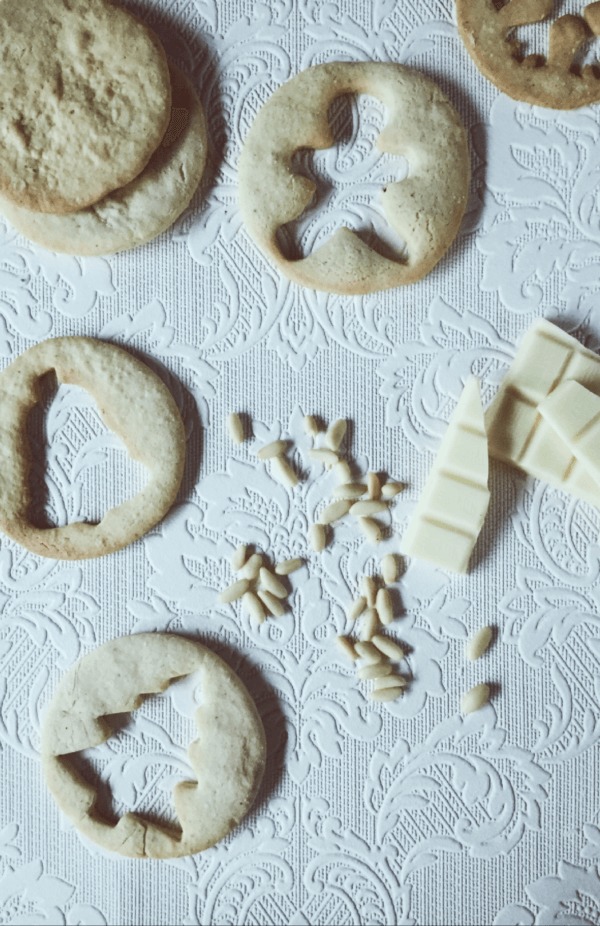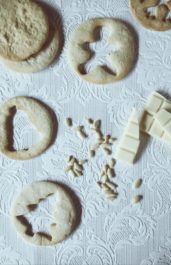 mascarpone frosting with white chocolate and pine nuts
Ingredients
1

oz

peeled pine nuts

3

oz

white chocolate

1.5

tablespoons

of mascarpone cheese

1

pinch

of salt
Instructions
Water bath white chocolate until smooth and creamy. (place a smaller pot inside a larger one filled 1/3-1/2 with water and cook on medium heat).

Meanwhile, grind the pine nuts until floury.

Add the pine nut flour to the melted chocolate while still hot and stir well. 

Now add the mascarpone and the salt, and stir until thoroughly mixed.

Decorate your cookies while the frosting is still creamy, and let them dry at room temperature.
Enjoy your mascarpone frosting!
Claudia