Olive oil carrot cake recipe with healthy ingredients. A carrot cake with olive oil, hazelnut and oatmeal flour, honey, and apple juice.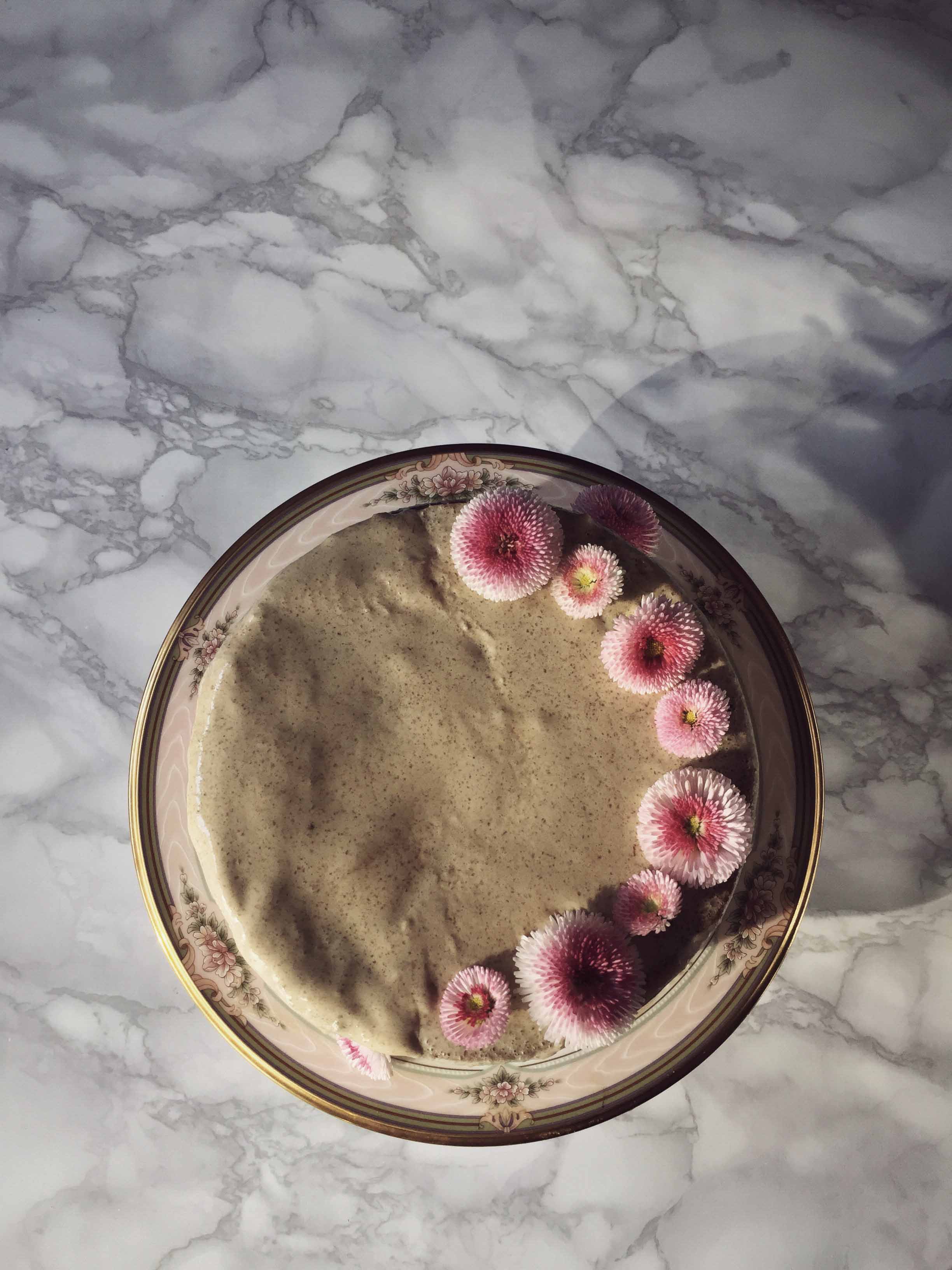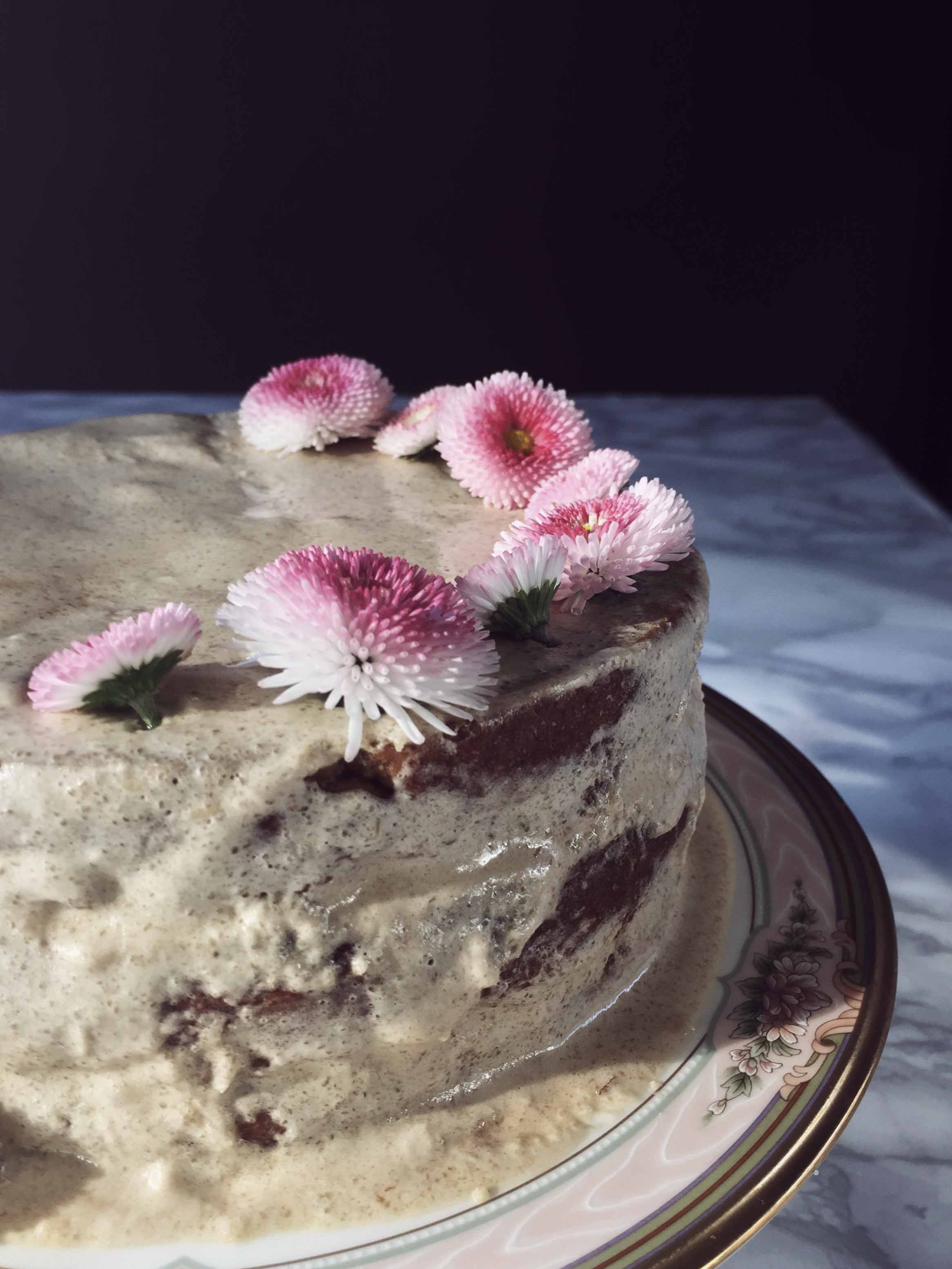 As you will see, the ingredients in this olive oil carrot cake recipe are a little uncommon: all healthy foods. The healthier ingredient, from my (Italian) point of view, is the extra-virgin olive oil: vegetable fats instead of the more saturated animal fats from butter.
After baking this carrot cake with olive oil and all the other natural ingredients, you can add a big sugary layer of frosting. That's what Italians intend when speaking of a balanced diet. A lot of healthy and nutritious ingredients, and a tiny portion of "sinful food".
Of course, the olive oil in the carrot cake is extra-virgin and cold-pressed, the only one, believe me, you should allow in your kitchen.
The honey is real honey, no syrups added.
The hazelnut and the oatmeal flours are more nutritious and proteic than wheat flour, but wheat is good as well, so there it is, just a little bit less than usual.
The apple juice should not only be unsweetened, but possibly homemade.
After carefully selecting the ingredients of this delicious olive oil carrot cake recipe, we can indulge… with sugar! Real, white, comforting sugar!
olive oil in Italy
Did you know that Italian women used to apply olive oil to their hair to make it strong, beautiful, and shiny?
Learn more about Italy's heritage:
​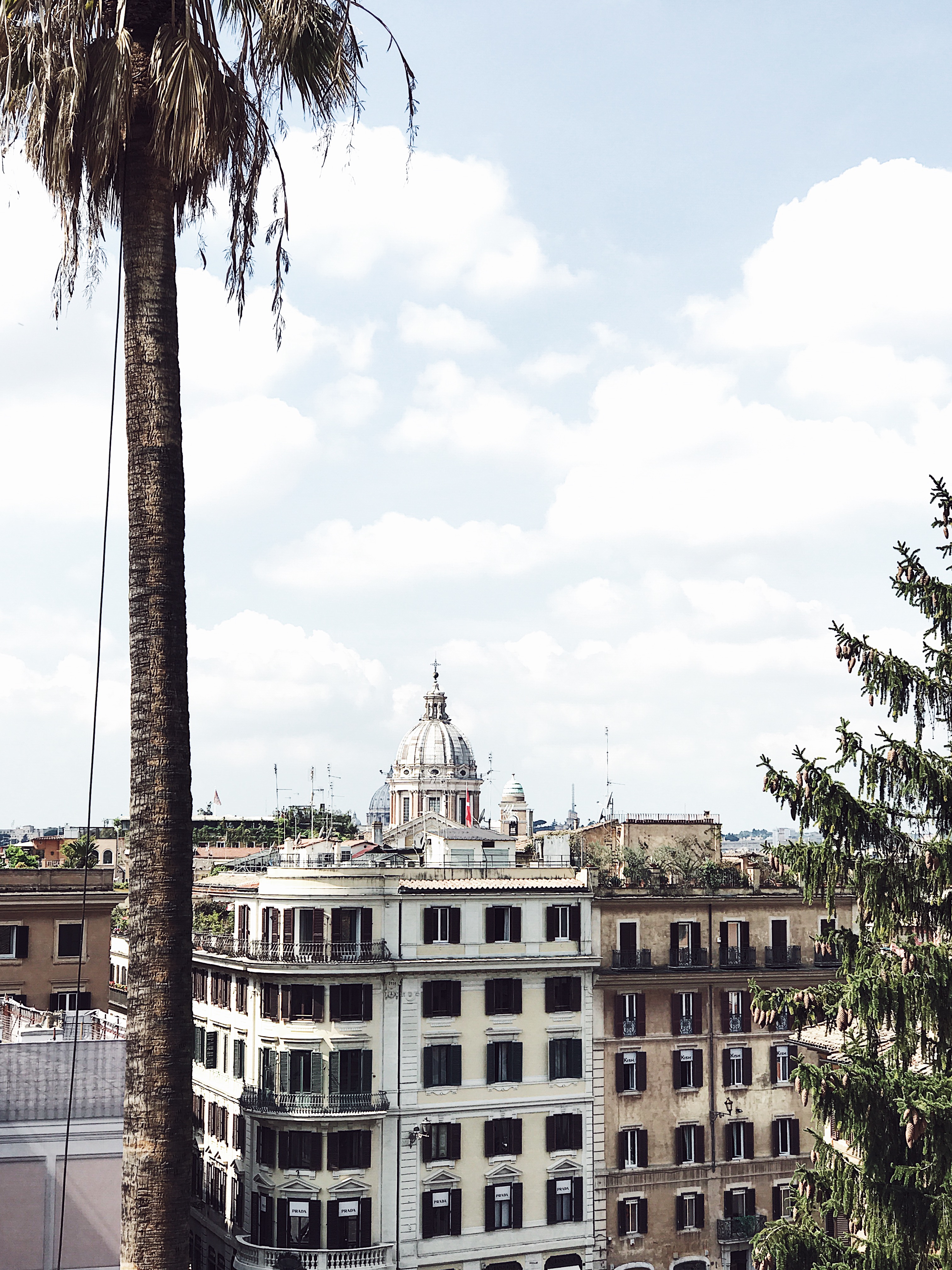 Subscribe to the Italian Colors newsletter and get weekly stories, food delights, and inspiration from Italy.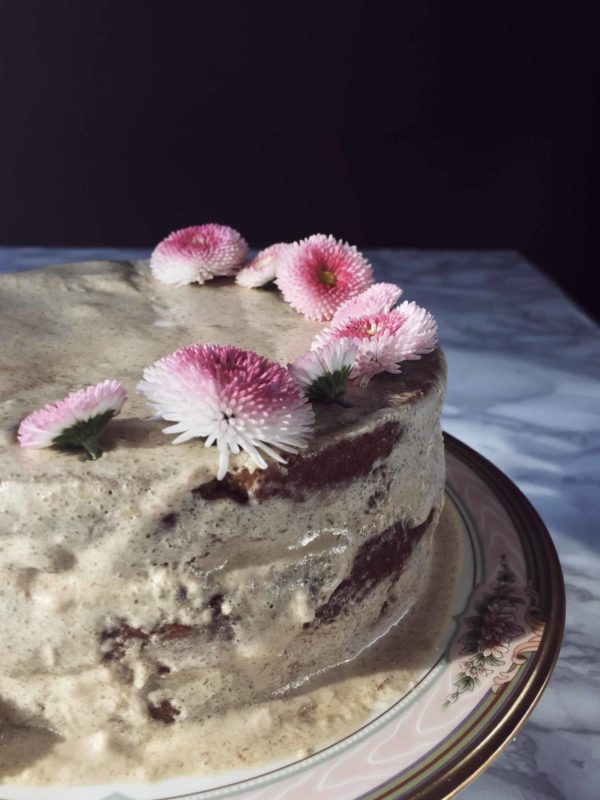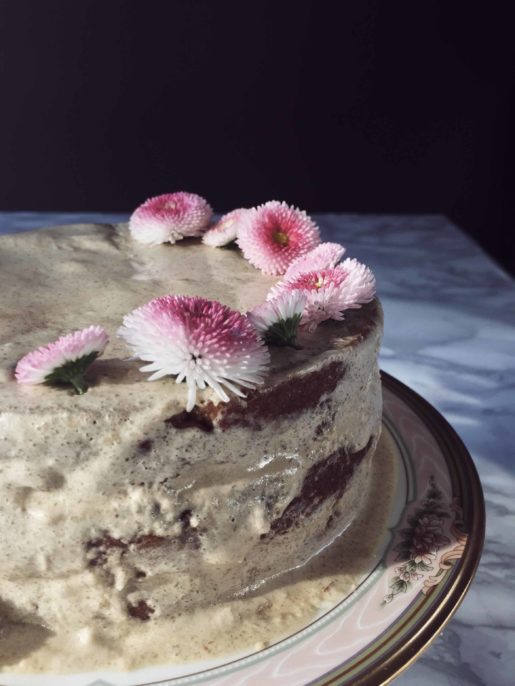 olive oil carrot cake recipe
Prep Time
1
hour
30
minutes
Total Time
1
hour
30
minutes
Ingredients
4

carrots

7

oz

hazelnuts flour

200 gr

5

oz

Manitoba flour

150 gr

3.5

oz

oatmeal flour

100 gr

1.5

teaspoons

baking powder

1

pinch

salt

3.5

oz

raw honey

100 gr

1.7

extra-virgin olive oil

50 gr

1

cup

apple juice

sugar-free

1

tablespoon

ground cinnamon

1

teaspoon

ground allspice
for the glaze
5

oz

brown confectionary sugar (you can diy, instructions below – in this case you'll need a teaspoon of corn starch)

150 gr

1

egg white

very fresh eggs

2

chamomile bags or 2 tablespoons of chamomile flowers
Instructions
Preheat oven to 350°F (180°C). Peel and finely julienne the carrots. If whole, grind hazelnuts and oatmeal.

Place wet ingredients in the mixer's bowl: honey, olive oil, and apple juice. Add spices and mix well. Add dry ingredients: hazelnut flour, Manitoba flour, baking powder and salt. Mix well.

Pour the batter in 3 6'' cake pans and bake 20 minutes or until a wood skewer or knife, comes out clean. You can also use one single medium size cake mold. In that case, bake 5-10 minutes more.

Let the cakes chill completely. Meanwhile, prepare a super strong chamomile tea: 2 bags in a ½ cup of simmering water, 2, maximum 3, minutes infusion.
frosting
If you are making your own brown confectionary sugar, place regular brown sugar in the food processor, add a teaspoon of starch (I use corn starch) and pulse until finely pulverized.

Beat the egg white until firm and peaky. Add the sugar and a few tablespoons of the chamomile tea, and mix well.

When cakes get to room temperature, pile them, adding a layer (about 2.5 tablespoons) of the chamomile cream in between. Refrigerate 5 minutes.

Add a top and a side layer, and refrigerate 5 minutes more.

Finally, pour all the remaining cream over the cake, let it pour down the sides, and adjust with a spatula. For a really, really, solid finish keep on adding thin layers and refrigerating (larger intervals, about 15-20 minutes) until you get the desired thickness.

Your cake is ready. Decorate it with colorful wildflowers!
Recipe Notes
If you refrigerate the cake overnight, the cream will turn into a firm frost. Just remember to take it out of the fridge at least an hour before serving it.
Enjoy your cake!
Claudia
​