Fried green tomatoes baked recipe served with orange flavored kefir sauce.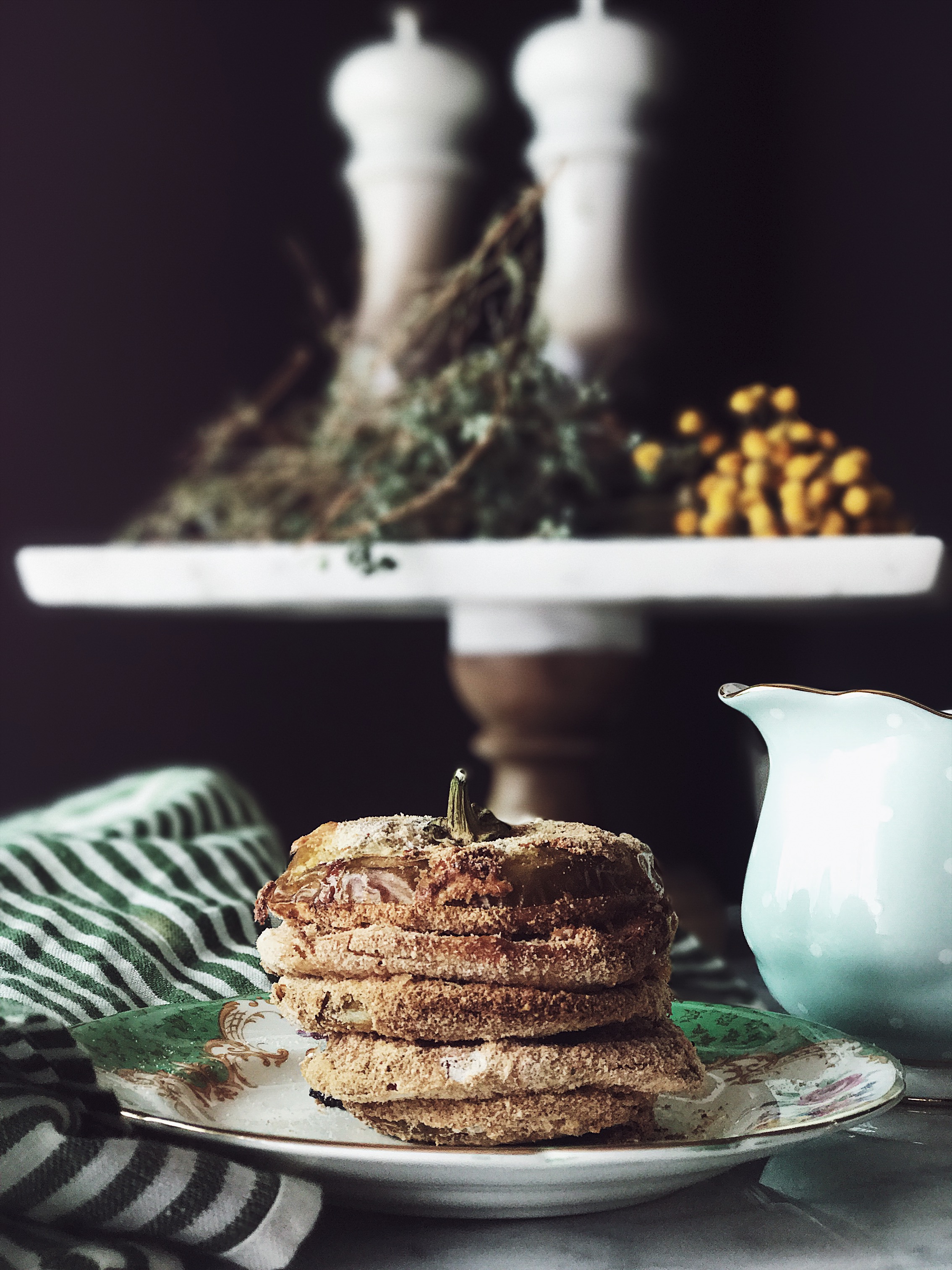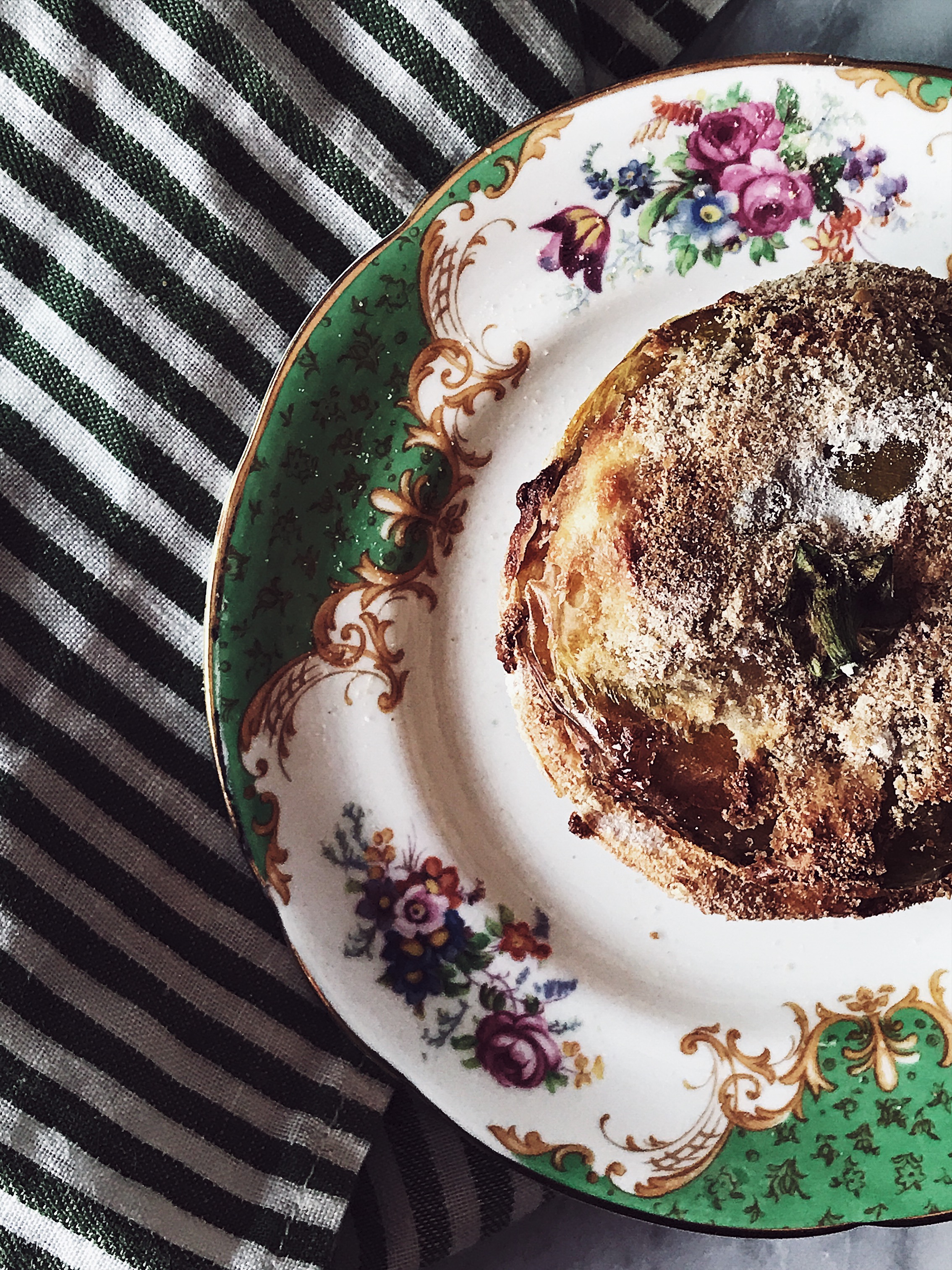 After seeing Molly's oven fried green tomatoes, I was inspired. And I wanted my own version…
My fried green tomatoes are made with Italian ingredients, and a healthy touch: kefir. I'm making it at home and using it in many recipes. It is healthy and delicious, what more can we ask for?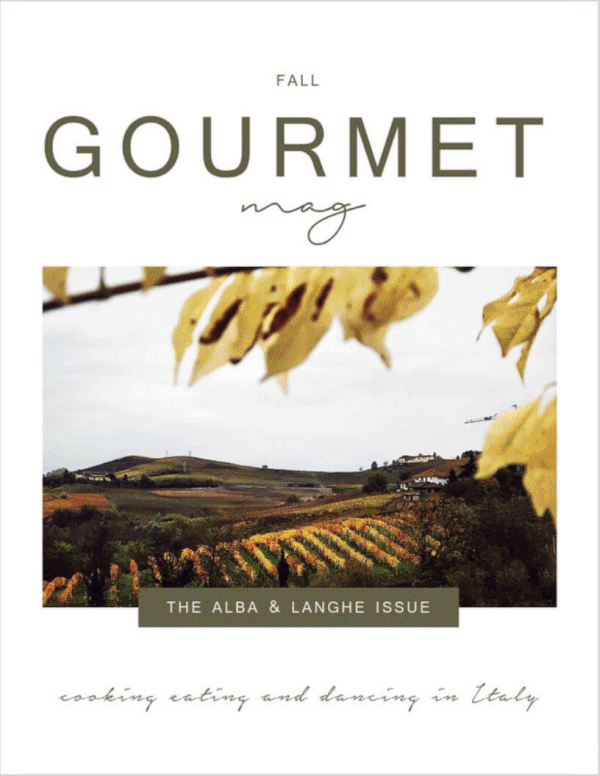 Spend an afternoon in Italy!
Sign up for the Italian Colors newsletter and get a freebie from the last issue of the Gourmet Mag.
You'll get Fall recipes and cozy reads that will make you travel to Italy… from wherever you are!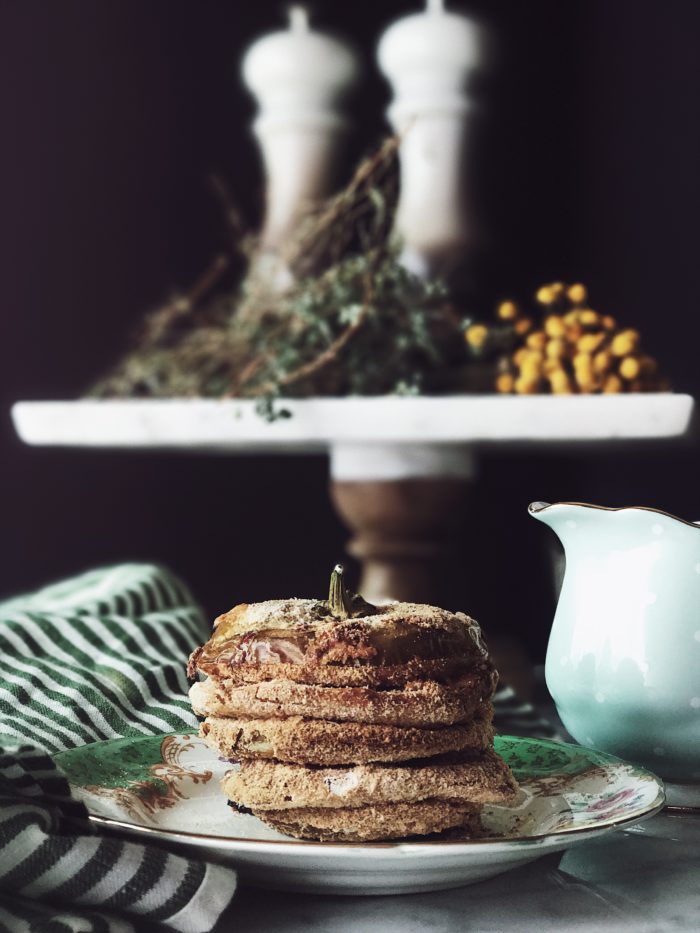 fried green tomatoes baked recipe
Ingredients
2

medium green tomatoes

2

cups

breadcrumbs

½

teaspoon

cayenne pepper

½

teaspoon

salt

plus something more to sprinkle here and there

1

teaspoon

thyme leaves

½

cup

heavy cream

I also tried coconut cream and it was fine as well

1

egg

2

cups

all-purpose flour

1

orange juiced

¼

cup

kefir
Instructions
Preheat oven to 200°C/390°F circa.

Grind together breadcrumbs, cayenne pepper, salt and thyme. Place them in a bowl.

Prepare two more bowls: one with egg, heavy cream, a couple of tablespoons of orange juice and a pinch of salt, the other one with the flour and a pinch of salt.

Cut tomatoes in 1-inch slices, more or less. Coat each slice in flour, then in the egg/cream and finally in the bread.

Place them on an oven sheet. I have a perforated one that is perfect for oven frying. I guess an oven-frying rack could work as well or even better.

Bake 18-20 minutes, until golden brown.

Meanwhile prepare the sauce: mix kefir, 2-3 tablespoons of orange juice, 2 pinches of salt and one of pepper.

Serve the tomatoes hot, with the sauce, and smile!