Here's a recipe for a light and tasty Italian mushroom soup. The base is an easy parmesan broth, and it is best savored with a few drops of chili oil, toasted bread, and, maybe, dusted with grated parmesan cheese.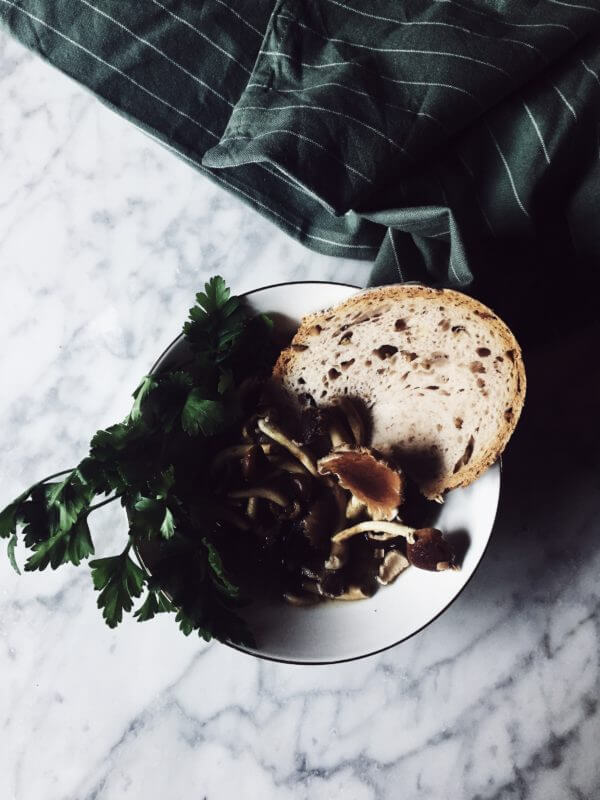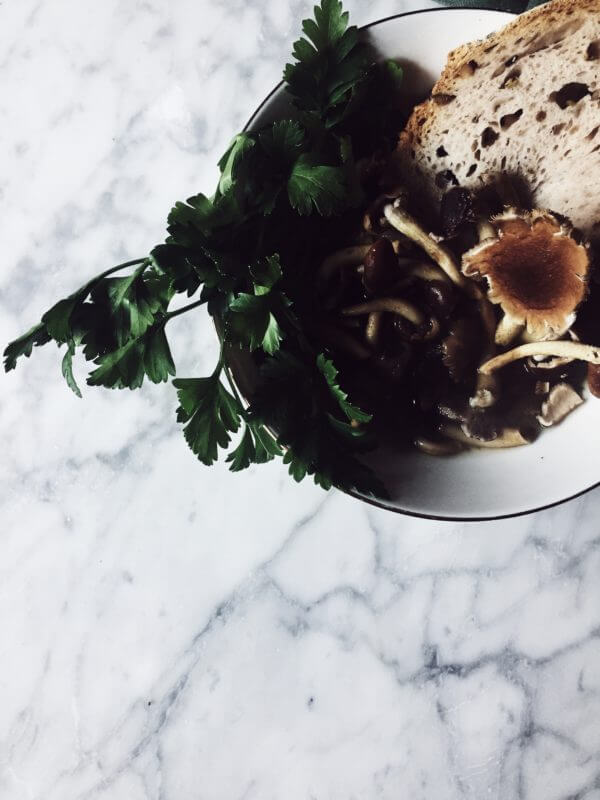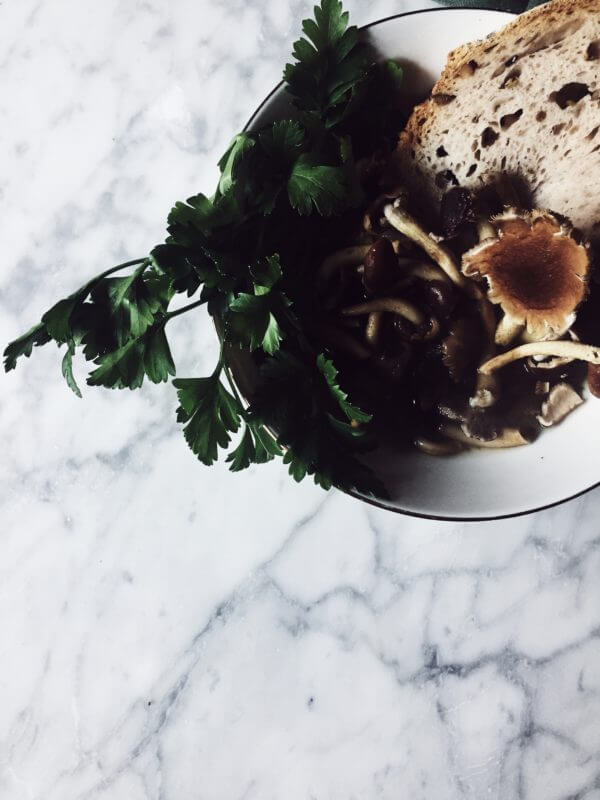 HOW TO MAKE THE MUSHROOM SOUP
This chanterelle mushroom soup is very simple and light. The base of the soup is a clear parmesan broth made with the cheese rinds, herbs, and spices.
Once you've prepared the parmesan broth, all you have to do is cook the mushrooms in it for five minutes.
Serve the soup with bread and a little chili oil: you'll love it!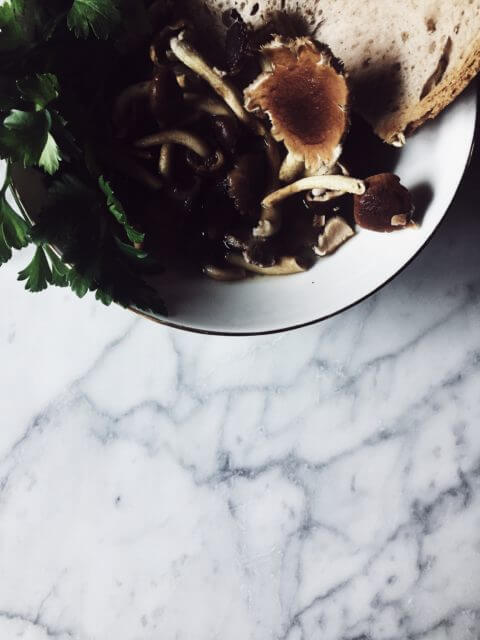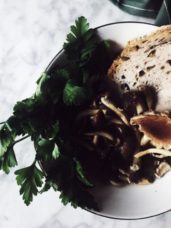 mushroom soup recipe with parmesan broth
Ingredients
1

carrot

1

fresh onion

1

garlic clove

4

allspice berries

1

rosemary sprig

1

parsley sprig

2

4-5 inches squares of parmesan rinds

3

cups

of water

salt

2

big handfuls of chanterelle style mushrooms

chili oil

or extra virgin olive oil and a pinch of chili
Instructions
Make the broth: place all the ingredients, except salt and mushrooms, in a large pot; bring them to a boil and simmer 25-30 minutes. Meantime clean and chop the mushrooms.

Drain the broth. Return it to the pot and salt to taste. Bring to a boil, once again, and add the mushrooms. Cook for about 5 minutes or until fork tender.

Serve hot with a drizzle of chili oil (or olive oil and a pinch of chili) and fresh parsley. I also tried to squeeze some orange in it: delicious.
Enjoy your hot and delicious Italian mushroom soup!
Claudia