Mashed potato pancakes: a parmesan cheese, sage and nutmeg recipe.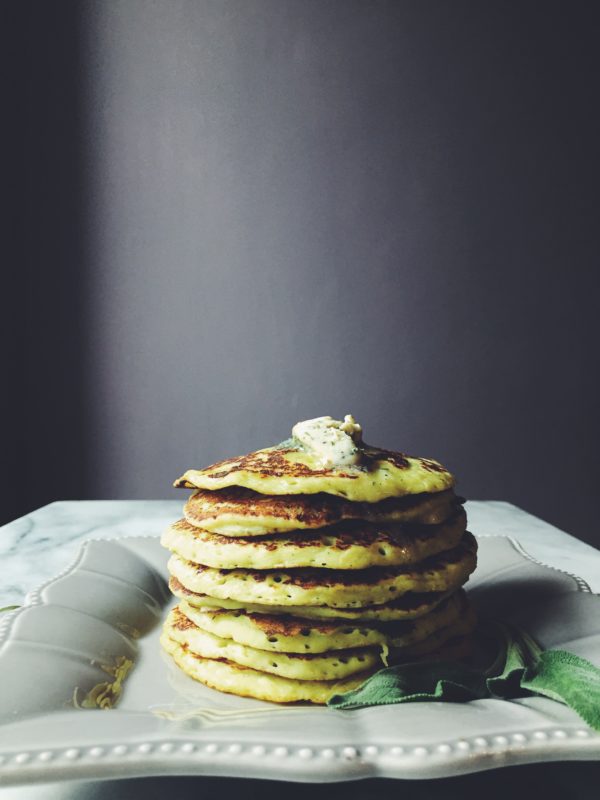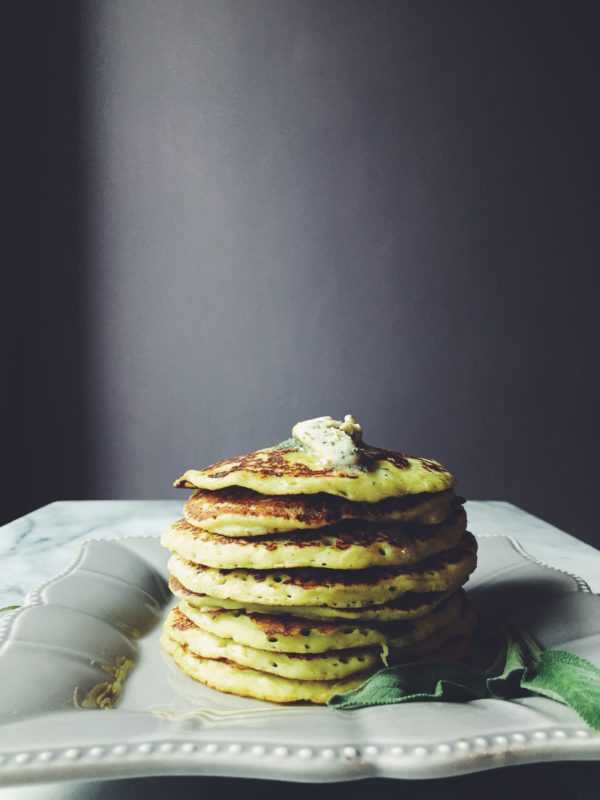 In Italy, pancakes are a relatively recent food habit. Many of my friends have eaten them more than once, and they love them, but they also have no idea how to make them at home.
But I was born with spaghetti on one side, arepas on the other, and pancakes in front of me.
Although I love the old classic, sweet and filled with maple syrup version, I sometimes add a little something. Substituting butter with olive oil is a regular twist to tradition: sometimes because I finished butter, some other times just because I love the nutty aroma.
As these days I'm in this Winter brunch project, and as I needed a savory touch to my menu, I decided it was time to go a little further and make savory pancakes: mashed potato pancakes.
I did it the Italian way: adding parmesan cheese :-).
The result is soft, intensely tasty mashed potato pancakes that need just a little butter on top (yes, this time butter is mandatory).
I hardly suggest you make your own butter: sage-flavored butter is the greatest thing you can melt on this mashed potato pancakes, believe me. And you can make it one or two days ahead of time.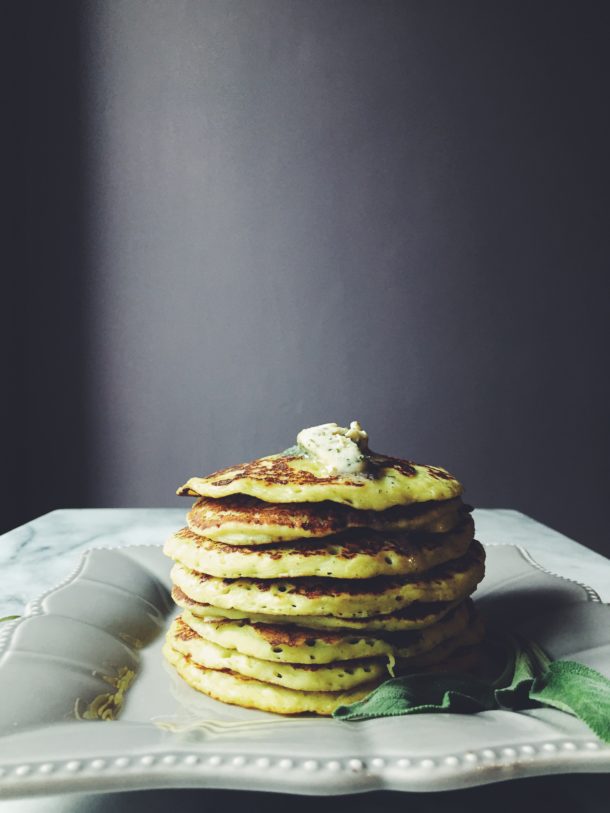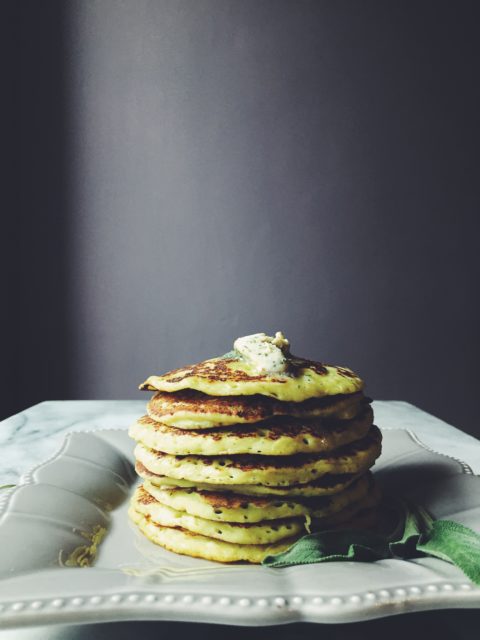 Parmesan & Sage Mashed Potato Pancakes
Instructions
Peel and cut in pieces the potatoes. Place them in a pot, covered with cold water and sprinkled with a generous pinch of salt. Bring to a boil and cook 8-10 minutes, until fork tender.

Blend parmesan cheese, sage leaves and nutmeg.

Mash the potatoes and place them in a large bowl, add the aromatic parmesan, eggs, milk, flour, a tablespoon of olive oil and baking powder. Stir and salt to taste.

Bake pancakes as usual (I used a squeeze bottle to give them a regular shape): grease the pan with olive oil, pour the pancake batter with a scoop, spoon or whatever, wait for bubbles all around the edges (about 1 minute), turn around and cook for another minute, over low/medium heat.

Serve a pile of pancakes seasoned with melting sage butter…
enjoy your mashed potatoes pancakes,
Claudia