Chicken skewers with shishito peppers, grilled and served in a quinoa bowl with avocado cream.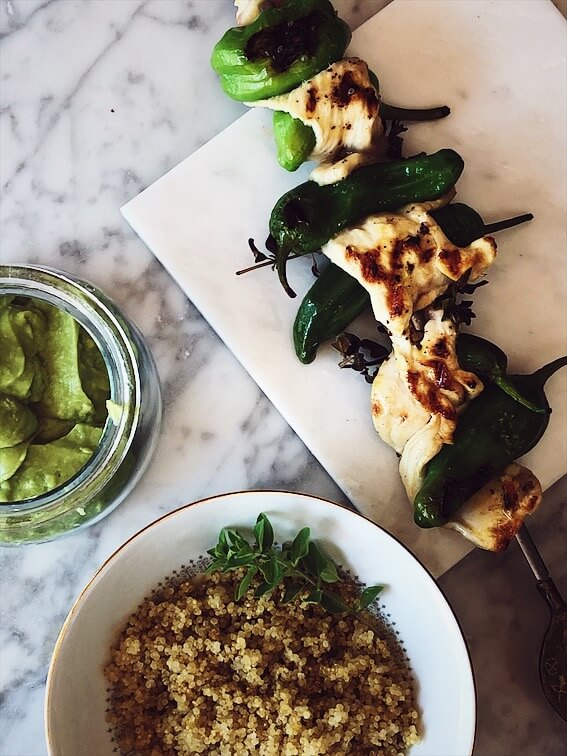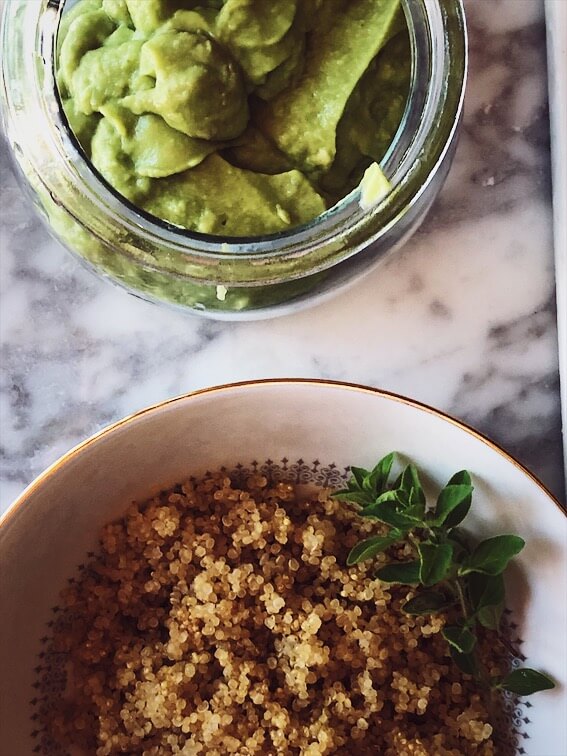 Shishito peppers have the perfect flavor to match chicken in these grilled chicken skewers recipes.
In Italy shishito peppers are called friggitelli (or friarelli), while in Spain they're called padrons. And they're delicious.
Small & sweet, Italians usually pan-fry them and serve them as a dessert or to season pasta.
But not today.
Hey you, Italian food lovers! Don't miss
the southern summer issue
Let the sweet breeze caress you, the flavors delight you, and Salerno conquer your heart.
Get your copy and make your Summer a fabolous Italian Summer!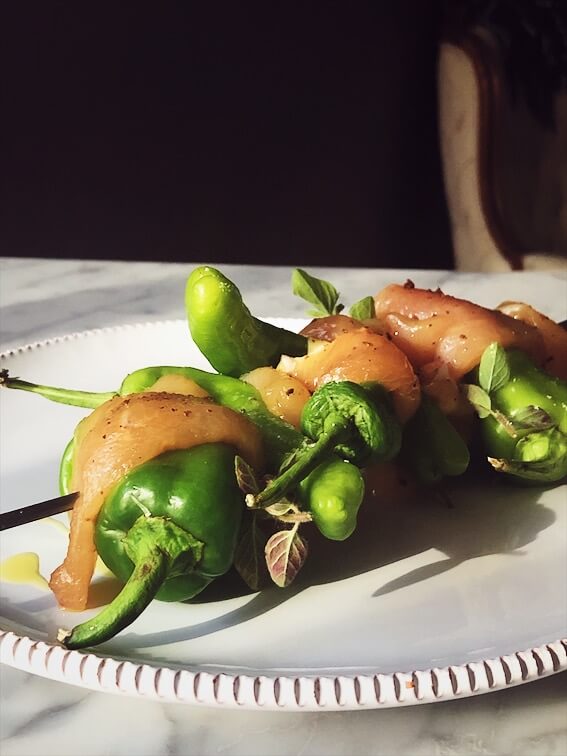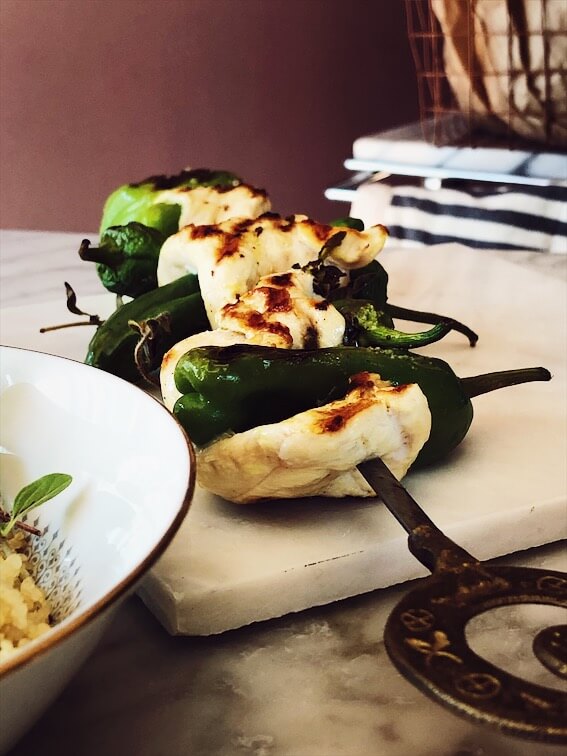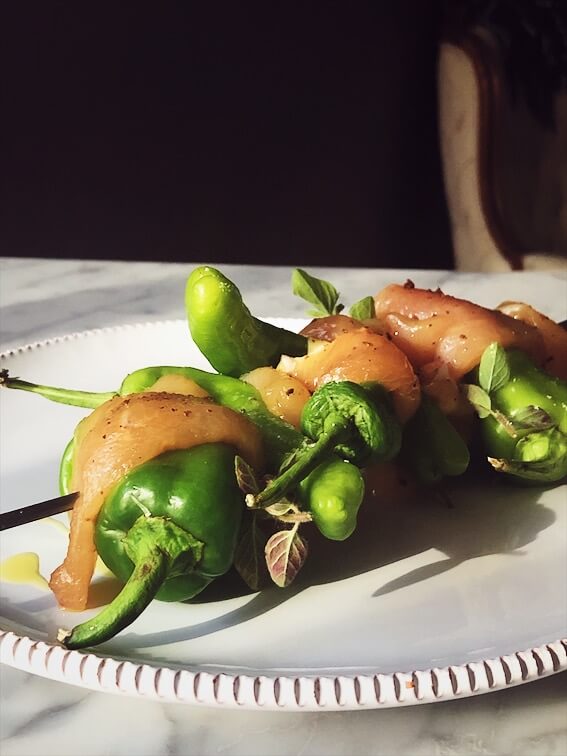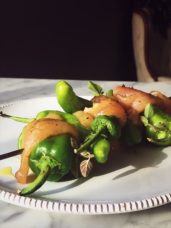 chicken skewers with shishito peppers recipe
Ingredients
10,5

oz

chicken breast

300 gr - thinly sliced

16

shishito peppers

or friggitelli

1

handful

of fresh oregano

salt & pepper

skewers

extra-virgin olive oil

1

cup

quinoa
for the avocado puree
1

avocado

½

lemon

juiced

½

shallot

chopped
Instructions
Cook the quinoa following package directions (I added a pinch of salt and a few oregano leaves to the water).

Blend the avocado, the lemon juice the chopped shallot and a pinch of salt.

Cut each chicken slice in 2-3, longwise, to get long and thin stripes of meat.

Pierce the chicken, alternating it with the shishito peppers (partially wrapping them in the chicken). Fit the oregano leaves in every possible space between meat and veggies.

Heat a grill pan or bbq.

Brush some olive oil over the skewers and sprinkle them with salt and pepper.

Grill 5-6 minutes per side until the chicken is completely cooked. I like a little crust on it, it gives it a dramatic hint.

Serve them over plainly cooked quinoa and season with the avocado cream, very good combo!
]
Enjoy your chicken skewers!

Claudia