A Greek homemade pita bread recipe, made with healthy ingredients, including my beloved oregano.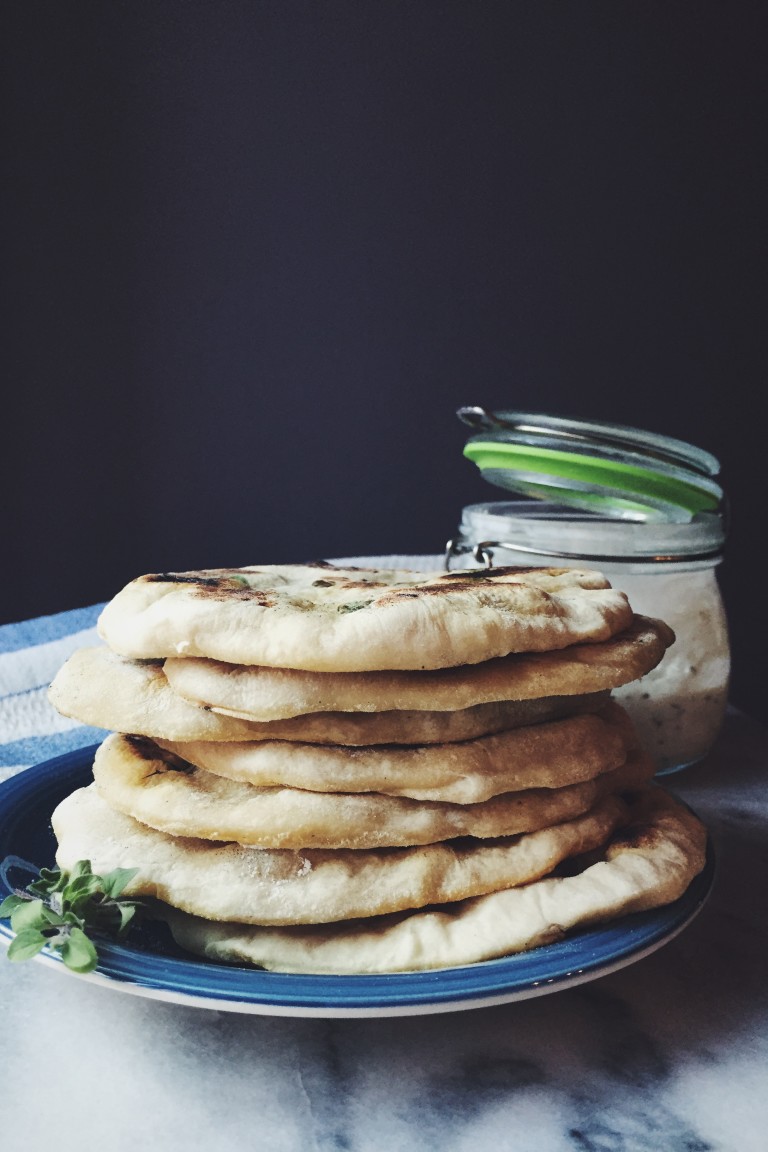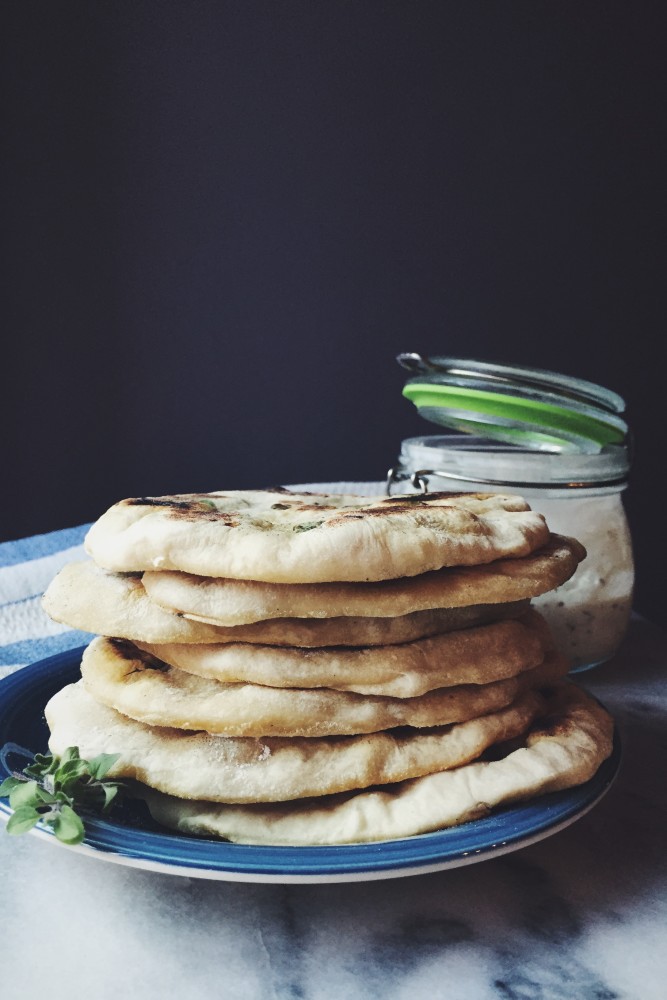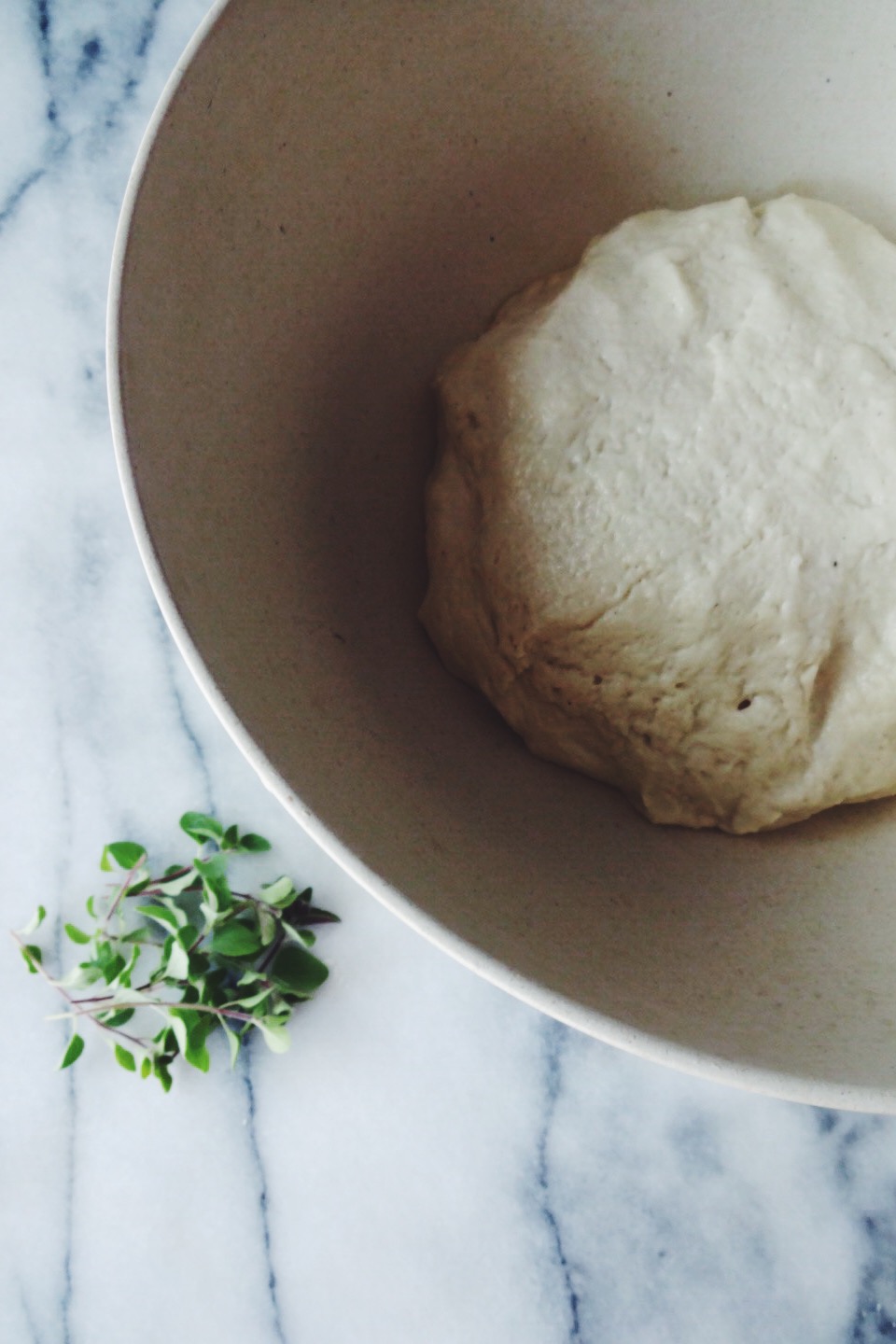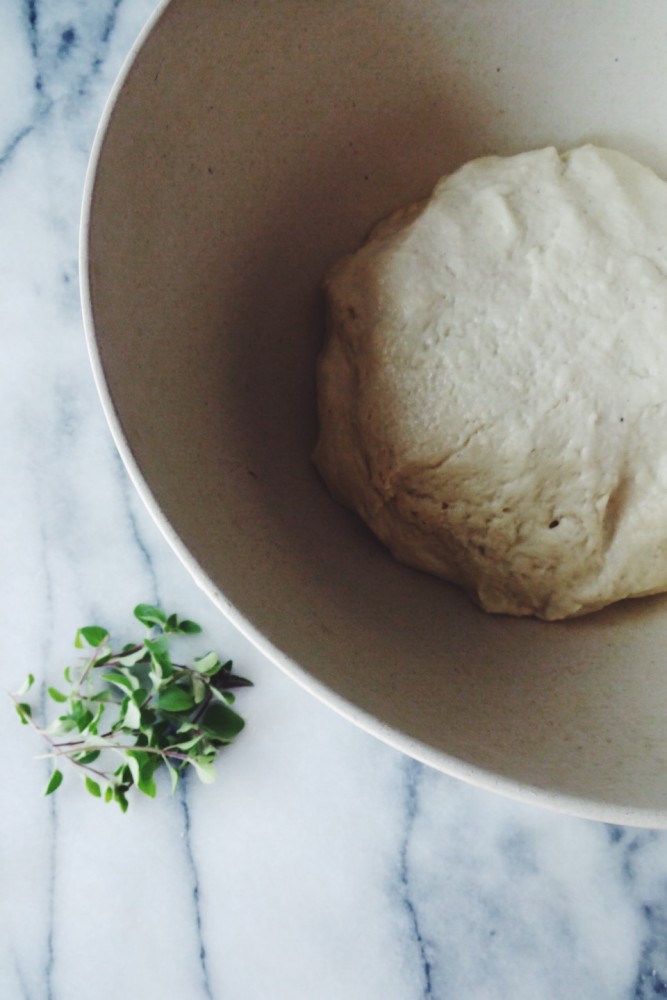 There is no tzaziki, no gyros pita, no souvlaki without a good pita bread recipe.. I found (and slightly adapted) this recipe from Mel's Kitchen (thank you!).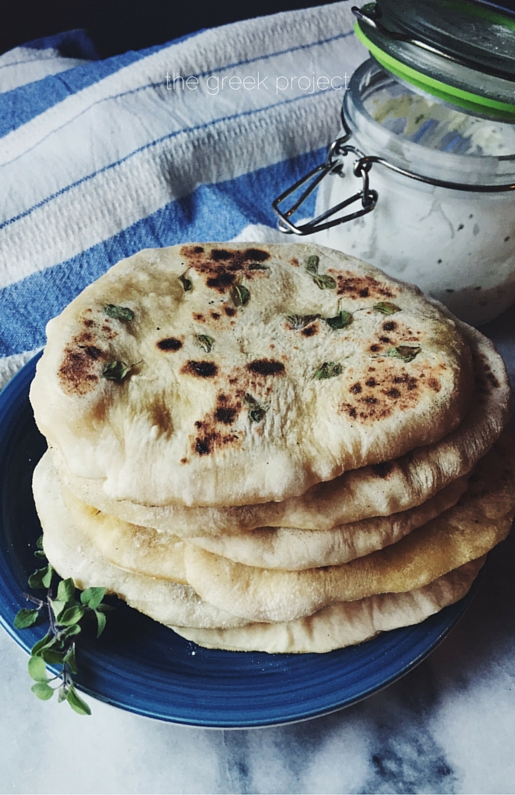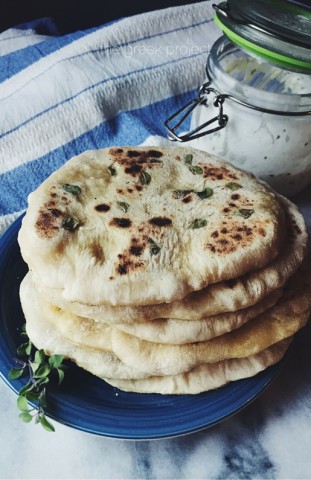 oregano homemade pita bread
Ingredients
2/3

cups

warm water

2/3

cup

warm milk

1

teaspoon

brown sugar

1

tablespoon

extra-virgin olive oil

2

teaspoons

instant yeast

1,5

teaspoon

salt

2-2.5

cups

00 flour

2-2.5

cups

Manitoba flour

a few sprigs of fresh oregano
Instructions
Place water, milk, sugar and oil in the bowl of your mixer (with the dough hook). Mix a little and add the yeast, flour, salt and half of the flours.

Mix well, then add the rest of the flours, not all together, let's say ¼ cup of the mixed two at the time. This way you can stop adding when it's time to. When? When the dough starts collecting itself all around the hook, coming away from the sides of the bowl.

Wet your hands, collect the dough, make a ball of it and place it in a greased bowl (even the same you used for mixing).

Cover with a damp cloth and let rise for an hour.

Divide the dough in 6-8-10 and work one piece at the time: first shape a ball with your hands, then roll it out on a floured board, giving it a rounded shape.

At this point sparkle some oregano leaves on the top of it and use the rolling pin to push the down and ix them into the dough.

Heat a skillet or pan. Very hot.

Place the flatbread on it and let cook 1-2 minutes per side (light brown spots on the surface).

Remove, place on a plate and cover with a kitchen towel. Proceed with the others.
We ate them the same day, and they were more than good enough to eat on the second day.
enjoy your pita bread recipe
Claudia