polenta dishes: polenta pizza, a delicious, easier and faster way to have melted mozzarella for dinner.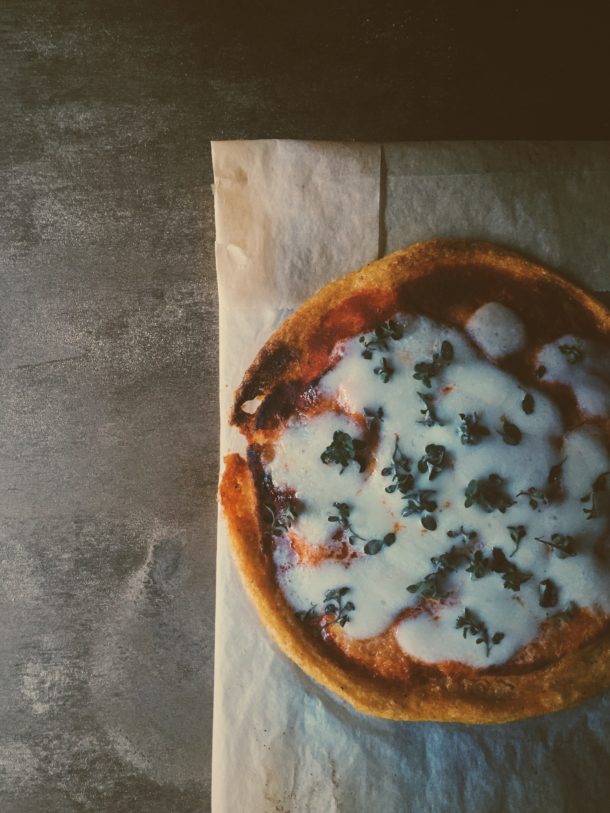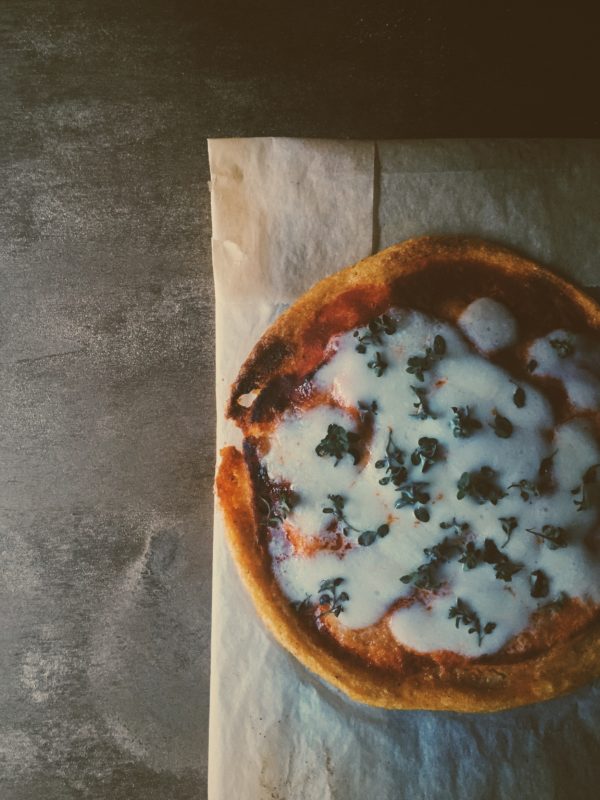 Here we are, posting the last recipe of the gold project: the polenta pizza recipe.
Who knew you can make pizza out of polenta? Believe me, it is a delicious, easier and faster way to have melted mozzarella. Laid over sweet tomato sauce and a crunchy base.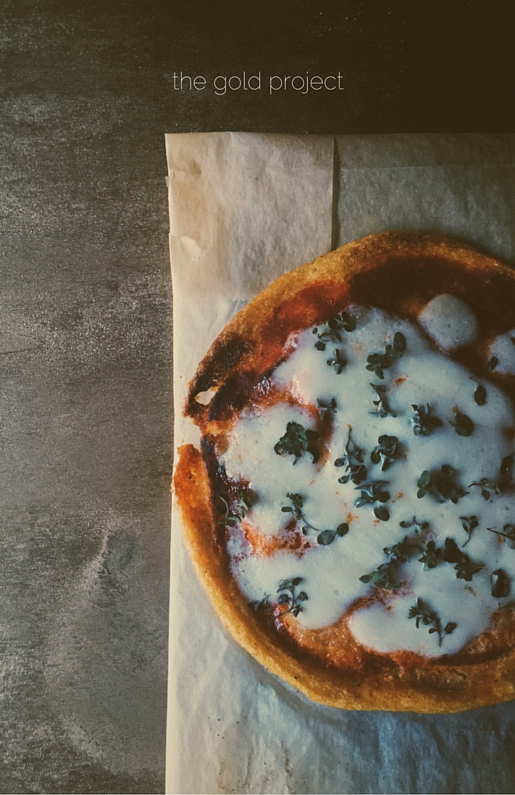 polenta pizza recipe
Ingredients
1

cup

polenta

cornmeal flour

3

cups

water

extra-virgin olive oil

½

tsp

salt

2

tbsp

grated parmesan cheese

1

fior di latte mozzarella

4

tbsp

tomato passata

3-4

sprigs

fresh or dry oregano
Instructions
Preheat oven to 200-220°C (390-430°F). Dice the mozzarella. To help it loose excess liquids, place it in a drainer. Line two of your oven sheets with parchment paper.

Bring the water to a boil in a medium/small pot. Add salt and 1 tbsp of olive oil and stir. Add the polenta flour and stir until completely absorbed. Add parmesan and mix quickly.

Use a big spoon to display half of the polenta on each sheet and give it a circular shape. Let it rest for about 20 minutes. Add the tomato puree and distribute it evenly. Bake in the oven 25-35 minutes or until it gets crispy golden edges.

Add the mozzarella and bake the polenta pizza again, 5 minutes. Finally, add the oregano leaves and serve melty & hot.
enjoy polenta pizza