Pumpkin ravioli recipe with sage butter sauce. A modern recipe for pumpkin ravioli with sage butter.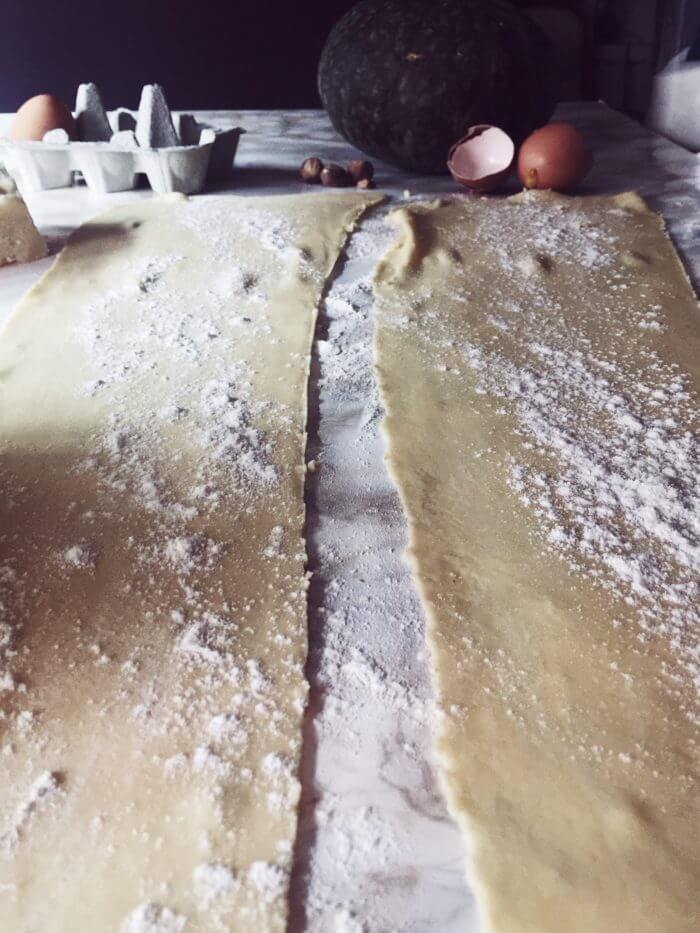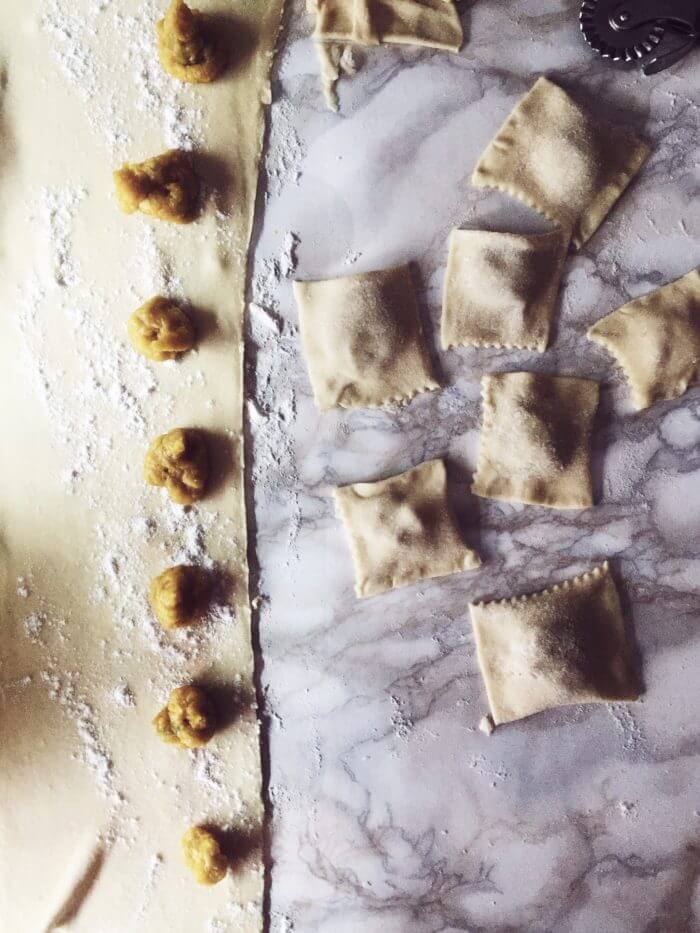 The
homemade pumpkin ravioli with sage butter sauce
is a classic recipe from Northern Italy, perfect for autumn and winter dinners.
Pumpkin ravioli (also called tortelli) have a sweetish pumpkin puree filling, and they're usually seasoned with a sauce made of sage & butter, and grated parmesan.
Today, I added a little American twist to my baked pumpkin ravioli recipe: I added pumpkin pie spice to the filling. Delicious, fun and new!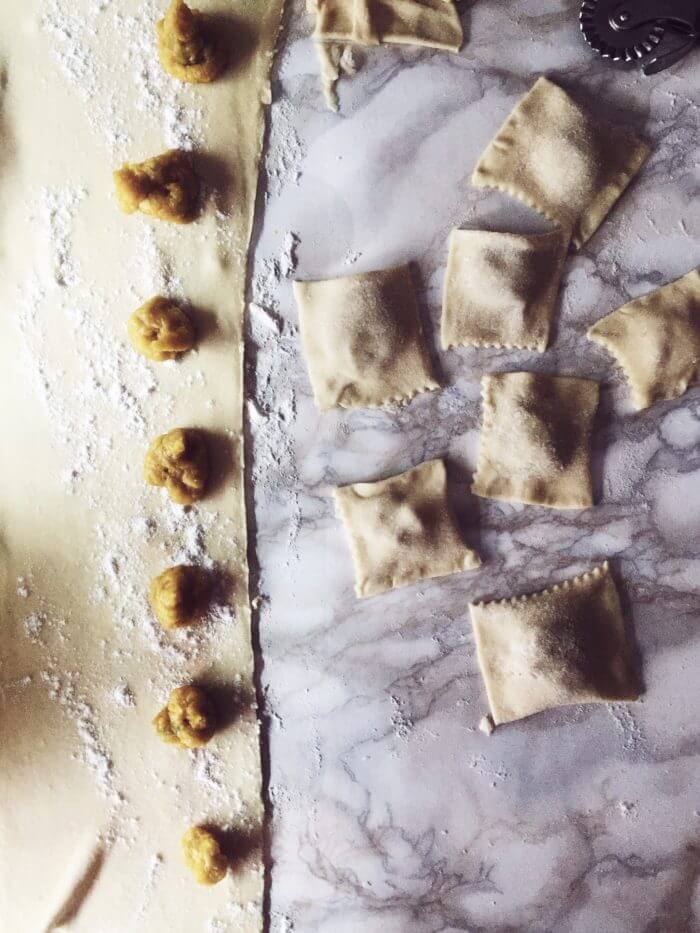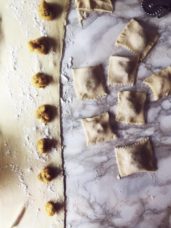 pumpkin ravioli with pumpkin pie spice
Ingredients
for the pumpkin ravioli dough
½

cup

of all-purpose flour

¼

cup

of semolina

2

egg yolks

water

if needed
for the pumpkin ravioli filling
1

cup

peeled and cut in chunks pumpkin

1

teaspoon

pumpkin spice

1

tablespoon

grated parmesan cheese

1

teaspoon

brown cane sugar

1

pinch

salt

1

tablespoon

almond flour

1

tablespoon

mustard
for the sage butter sauce
2

tablespoons

butter

4-6

sage leaves
Instructions
Preheat oven to 350°F. Wrap the pumpkin in foil and bake in the oven for about an hour, until fork tender.
pumpkin ravioli dough recipe
Place flour, semolina and egg yolks in the mixer. Work them with the dough hook until you see a ball formed around it. Add a few drops of water if needed.

Roll out the pasta dough as thin as you can. If you have a pasta maker use it by gradually tightening the thickness. Cut the dough into large stripes, at least 4 inches tall.
pumpkin ravioli
Place all the other ingredients (spices, parmesan, sugar, salt, almond flour and mustard) in a bowl and mix well.

When the pumpkin is ready, smash it through a potato ricer, into the bowl with spices & co. Mix well.

Place a tablespoon of pumpkin filling on the pasta stripes, every 2 inches circa. Fold the dough over itself, vertically. Press with your fingers: all around the borders and between filling spots. Use a knife or a pasta cutter to nicely cut out extra dough.

Your pumpkin ravioli are ready.

Place butter and sage leaves in a small pan, and melt over low heat.

Cook the pumpkin ravioli in boiling salted water (1 teaspoon every 4 cups of water) until they float.

Season the ravioli with the sage and butter sauce and sprinkle them with grated parmesan cheese.
Enjoy your pumpkin spice pumpkin ravioli!
Claudia