Here in Italy, we adore eggplants! We cook them all the time while in season. To season pasta, as a side dish, or for cheesy casseroles. This roasted eggplant pesto recipe is made with cherry tomatoes, fresh basil, mint, garlic, and olive oil. It is perfect for Italian pasta dishes, but you can also spread it on toasted bread for a delicious bruschetta.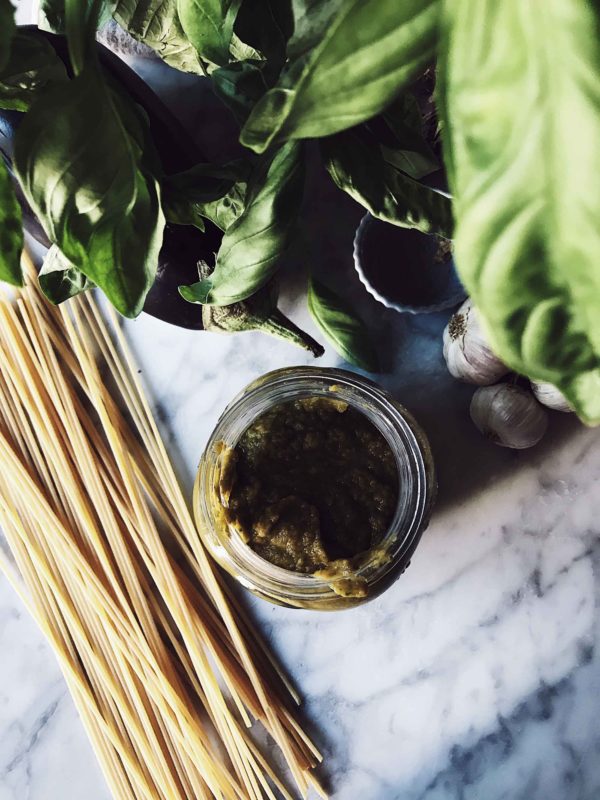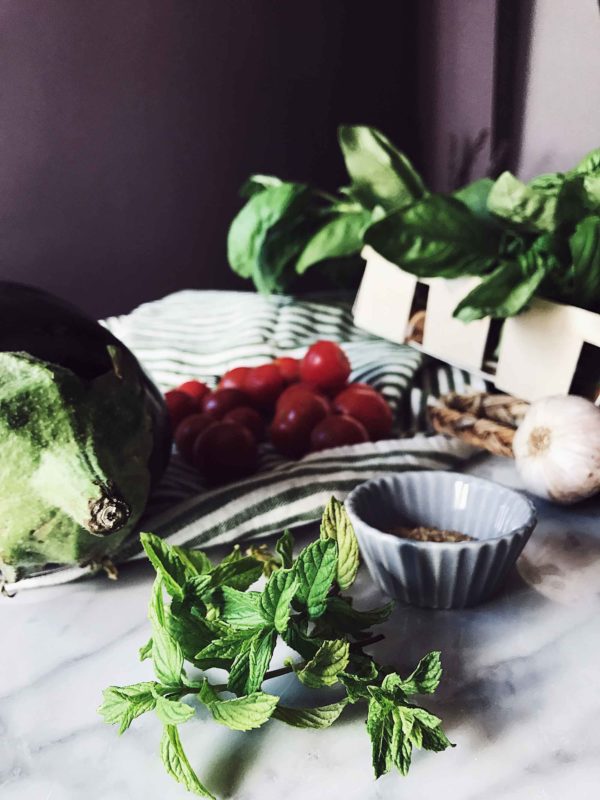 WHEN TO MAKE ROASTED EGGPLANT PESTO
You should make this roasted eggplant pesto recipe on a sunny, end-of-Summer day when the flavors of both eggplants and tomatoes are at their peak.
When the herbs in your garden are shouting: pick me, pick me! When you want to say goodbye to Summer, and welcome Fall, celebrating, eating, devouring this delicious and seasonal eggplant pesto.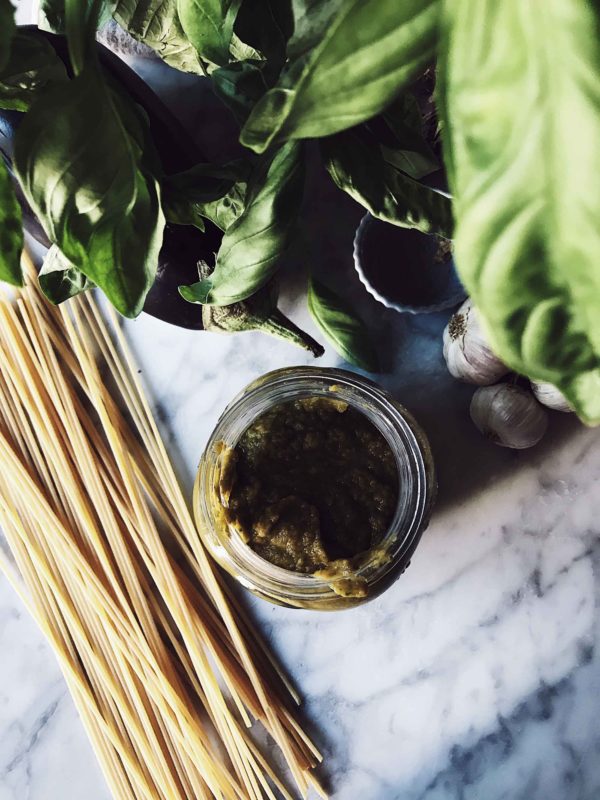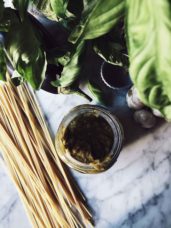 roasted eggplant pesto recipe
Total Time
1
hour
15
minutes
Ingredients
1

eggplant - regular

1/2

garlic clove

10-12

cherry tomatoes

7-8

mint leaves - fresh

1

handful of basil leaves - fresh

1

pinch

of red chili - dry peperoncino

1

teaspoon

of brown sugar

1

tablespoon

of extra-virgin olive oil

3.5

oz

pasta

of your choice
Instructions
Preheat oven to 180°C (350°F).

Wrap the eggplant in foil and bake it for an hour, at least.

Remove the eggplant from the oven, bring it to room temperature, and peel it.

Blend the eggplant pulp with all the other ingredients.

Cook pasta, drain it, and season it with the eggplant pesto.

Serve hot.
Enjoy your eggplant pesto!
Claudia