Strawberry lemonade recipe with real organic strawberries, real lemons, honey, and a little herbal touch.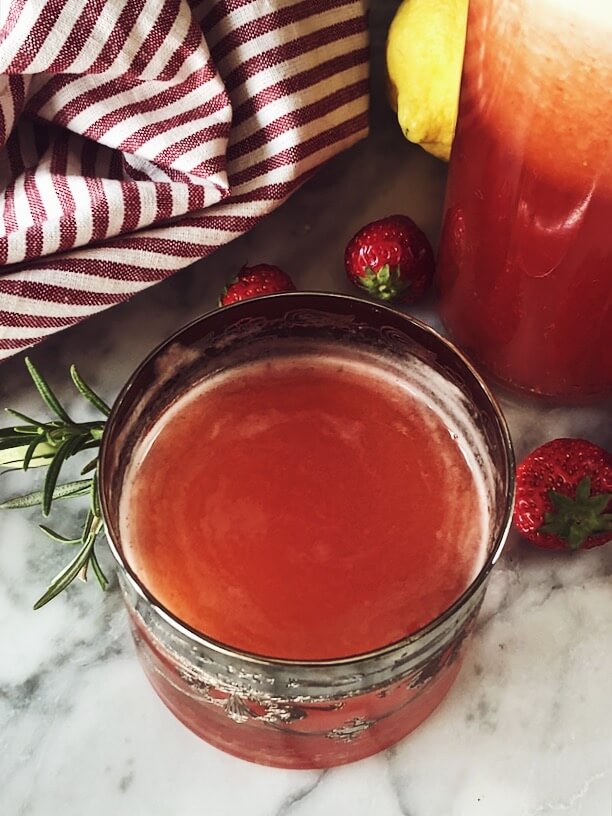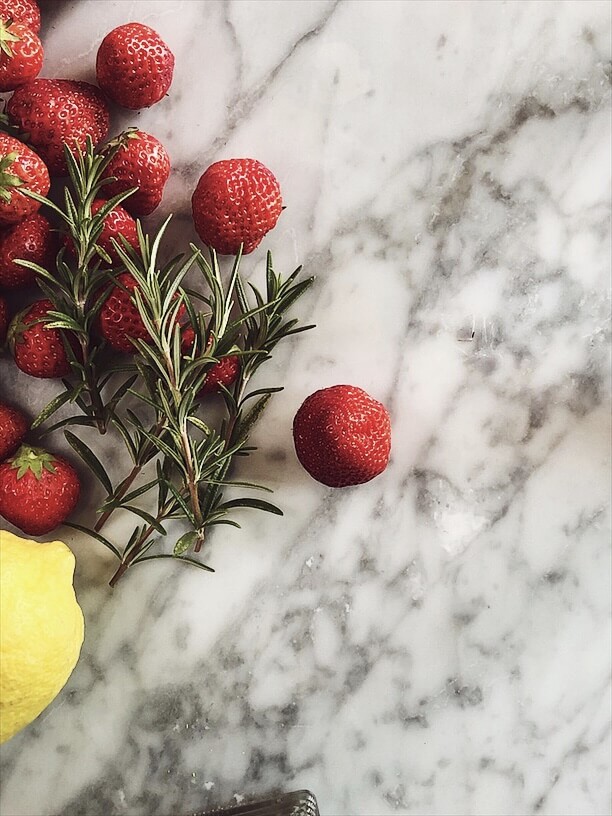 This is a homemade strawberry lemonade recipe with real lemons, organic strawberries, and honey.
But I add a little extra step and flavor the water with fresh herbs.
Rosemary, mint, and basil are strawberries' best friends, at least for Italian palates. For this natural strawberry lemonade, I chose rosemary. But you can substitute it and make a mint or basil strawberry lemonade.
In my dreams, the perfect picnic is a little in between "Pretty Woman" and "Little Women": strawberries & champagne in a rustic backyard with linen & lace candid napkins and the perfect wicker picnic basket. Perfection…. And not so complicated… I could do it anytime! … And I will, but until that day, I'm filing recipes that suit this girly pinkish dreamy day.
Ready to make a real strawberry lemonade?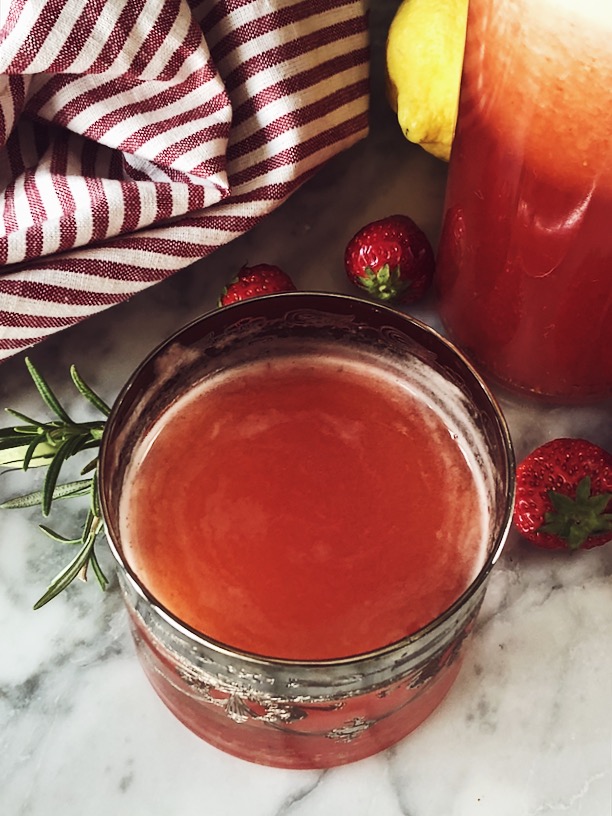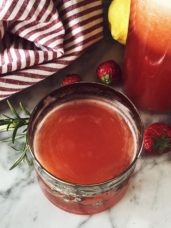 real strawberries lemonade recipe
Ingredients
10

oz

organic strawberries

280 gr

3

tablespoons

honey

2

organic lemons

medium size

2

sprigs

rosemary

13

oz

water

370 gr
Instructions
Place the water and one of the rosemary sprigs in a saucepan, bring to a boil, remove from the heat and let chill. Remove the sprigs and any needle left.

Clean the strawberries and remove the stems. Juice the lemons.

Place all the ingredients in a blender and pulse for a couple of minutes.

Taste and add honey to your taste. I believe 3 tablespoons are enough. 

Filter the liquid to remove eventual seeds.

Place the other rosemary sprig in a glass bottle and add the lemonade. Wait for the lemonade to chill and refrigerate it for at least a couple of hours before serving.
Recipe Notes
This is a no sugar strawberry lemonade recipe, but feel free to substitute honey with sugar according to your personal tastes.