This Simposio is a travel cookbook dedicated to Lecce: the beautiful city in Salento, Puglia, worth a visit of at least a couple of days, and a book to tour you and uncover the stories, the local and authentic recipes, the traditions, and the folklore.
Lecce is called the Florence of the South, so rich it is in art, palaces, and stunning embellishments. Not to mention the mouthwatering food!
​
tour Lecce through the pages of Simposio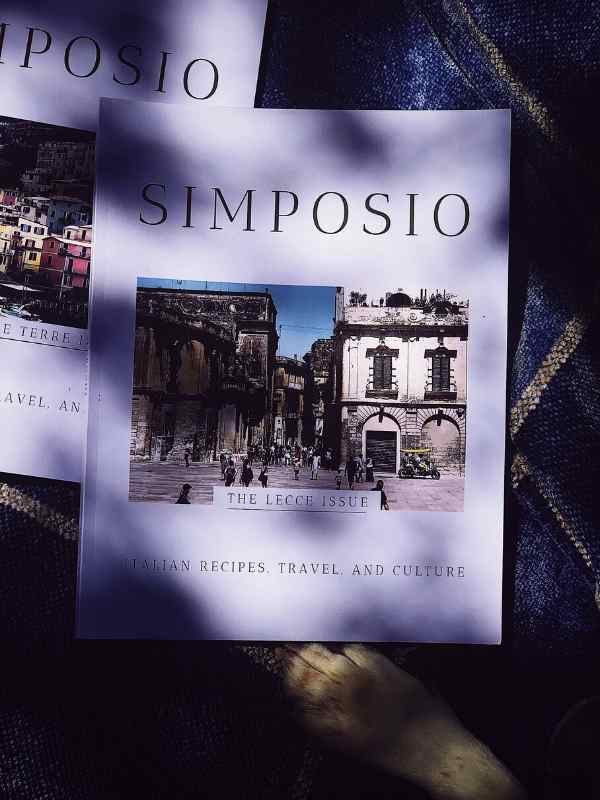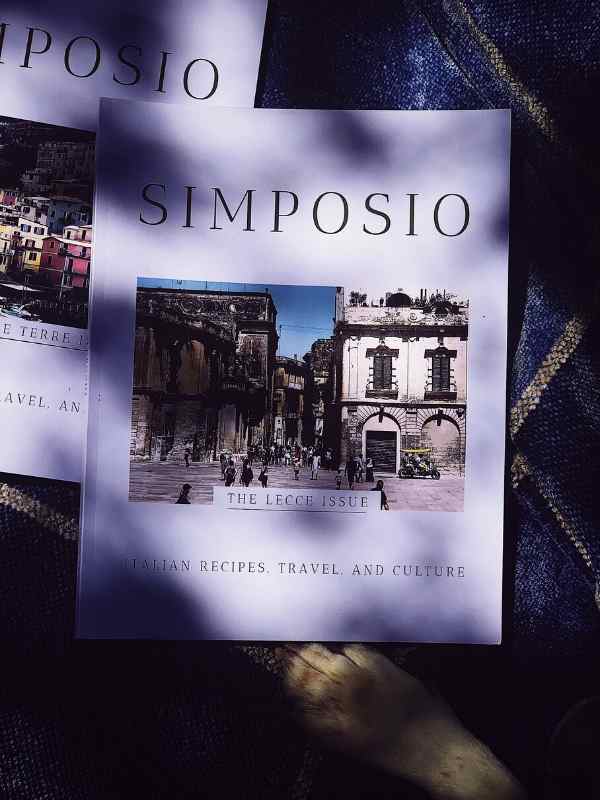 A TRAVEL COOKBOOK DEDICATED TO LECCE
Before visiting Lecce, reading Simposio, or trying the delicious recipes, here are some fundamental things to know about the city.
How to reach Lecce
Lecce's nearest airport is Brindisi, Lecce to Brindisi airport takes about a 40 minutes drive (there are many buses and shuttle offers). But you can also get there from the Bari, or the Brindisi airport. Lecce is 500 km (270 miles) from Rome. You can drive or take a train from stazione Termini, it should take you a little less than 6 hours. Check both Trenitalia and Italo websites for the best offers. Be aware that trains from Rome may depart both from the Termini and the Tiburtina stations. The first one is central, the second is not that much, but not very distant either.
The Weather in Lecce
Lecce's climate is mild. Winters are gentle, and Summers are very hot and muggy.
Accomodations in Lecce
Accomodations in Lecce are quite cheap, cheaper than Rome for sure! And restaurants are generally delicious (we ate at the Michelin starred Bros, and it was out of this world!).
Touring Lecce with a Travel Guide Book
Before visiting, read Lecce's Simposio: you will have a slow travel guide and an anticipation of the magnificent landscapes and the fascinating details. You will learn more about the history of this proud people, and understand why and how they live a slow and happy life, full of pleasure, good food, sun, and beauty.
take a look inside Lecce's Simposio travel cookbook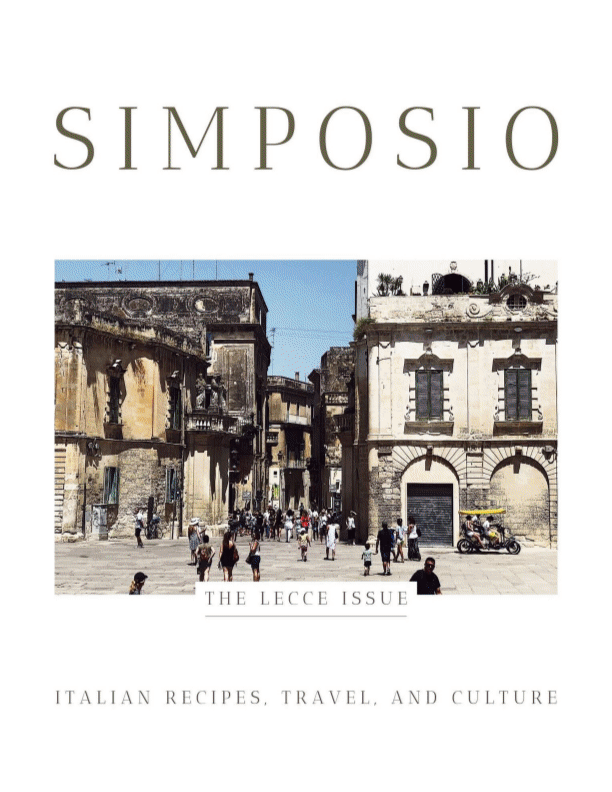 Lecce through the eyes of a local
This Simposio is a unique Lecce travel cookbook. Let me guide you through the city with:
A PUGLIA BUCKET LIST
LECCE:
The Story of Lecce
Things to See in Lecce
Lecce's Rock
Aristocrats in Lecce
The Emblem of Lecce
People of Lecce
A Poem
Good Impressions
The Queen of Lecce
The Shorty from Lecce
Magic
The Bitten
Dance
EATING IN PUGLIA: a Lecce food guide
Customs
Orecchiette
Chickpeas pasta
A Themed Table
Bombette
Apulian Caponata
Lecce's Bell Peppers
Tomato Bread
Fruttone
SLOW LIVING SALENTO
ST ORONZO:
History & Legends
Salento's Chicken
Orecchiette Bake
Parmesan Eggplant
GETTING MARRIED IN ITALY
GROTTAGLIE:
The Ceramics Town
Anchovie Rolls
Olives Focaccia
Bread Salad
HOMEMADE DELIGHTS:
Basil Digestive Liquor
Peach Tea
Caffè Leccese
ITALIAN PASTA RECIPES:
Yellow Tomatoes Sauce
Zucchini Pesto
Tub Gurnard Pasta
ITALIAN SALAD RECIPES:
Plums & Arugula Salad
Lentils & Tomato Salad
Grika Salad
Russian Salad
ITALIAN EGGPLANT RECIPES:
Eggplant Bruschetta
Stuffed Eggplant
Eggplant Rolls
ITALIAN RICOTTA RECIPES:
Fried Ricotta
Ricotta Gnocchi
Ricotta Frittata
SUMMER BBQ
MEDITERRANEAN SCRUB
MINERAL WATER
FORAGING FOR THE HOUSE
READY FOR AUTHENTIC PUGLIA?