Roman rice-stuffed tomatoes, Pomodori Al Riso, is an easy, nourishing, and traditional recipe from Rome.
In this post, you'll find the authentic recipe: tomatoes are stuffed with rice, previously seasoned with olive oil, herbs, and a hint of parmesan cheese, then baked with diced potatoes. The result is a delicious, tasty recipe, a concentration of Italian summer flavors and aromas.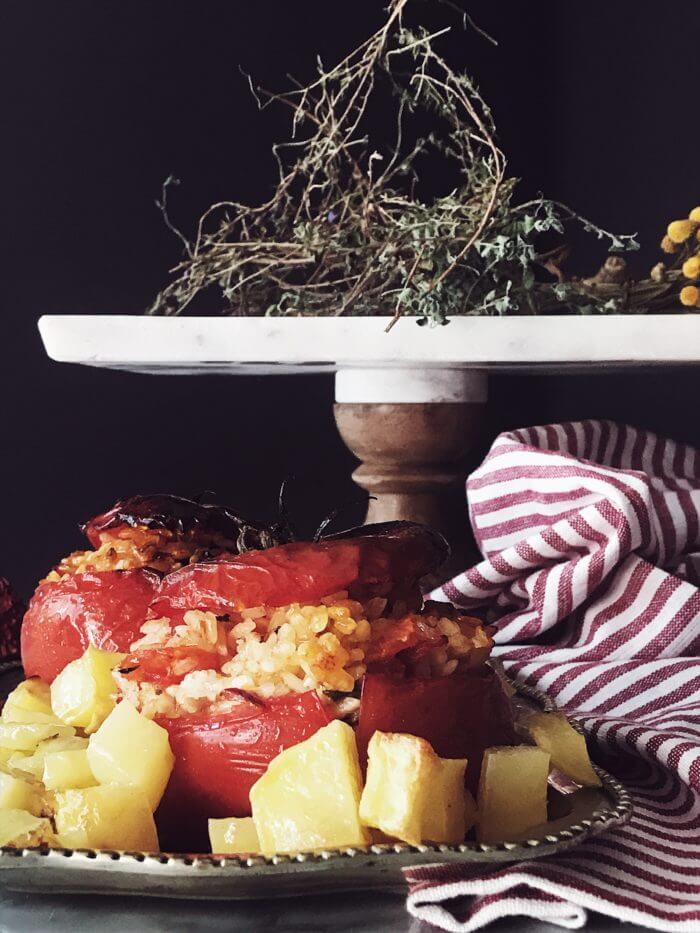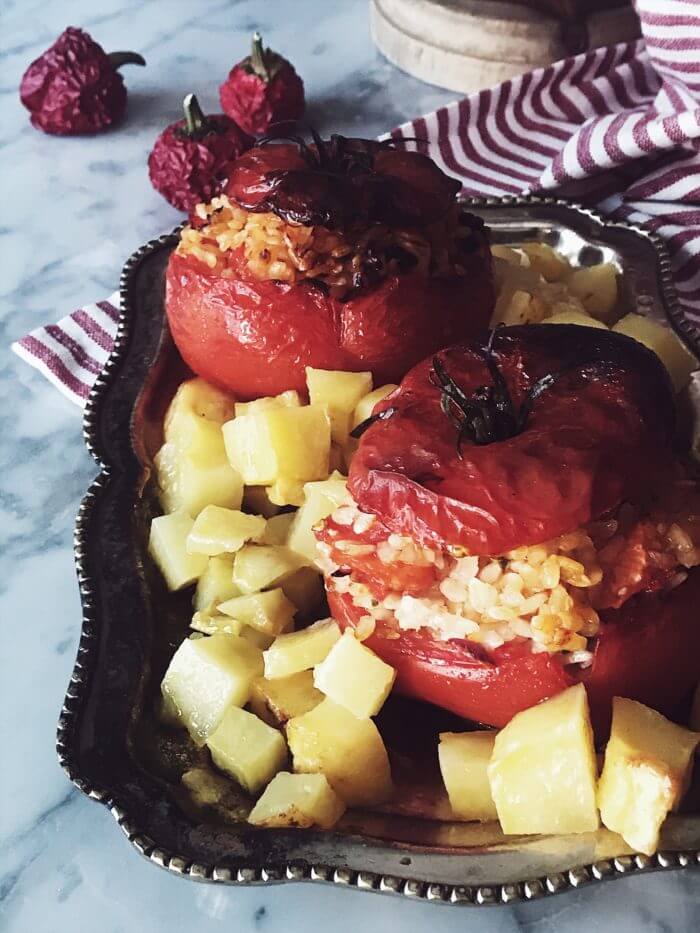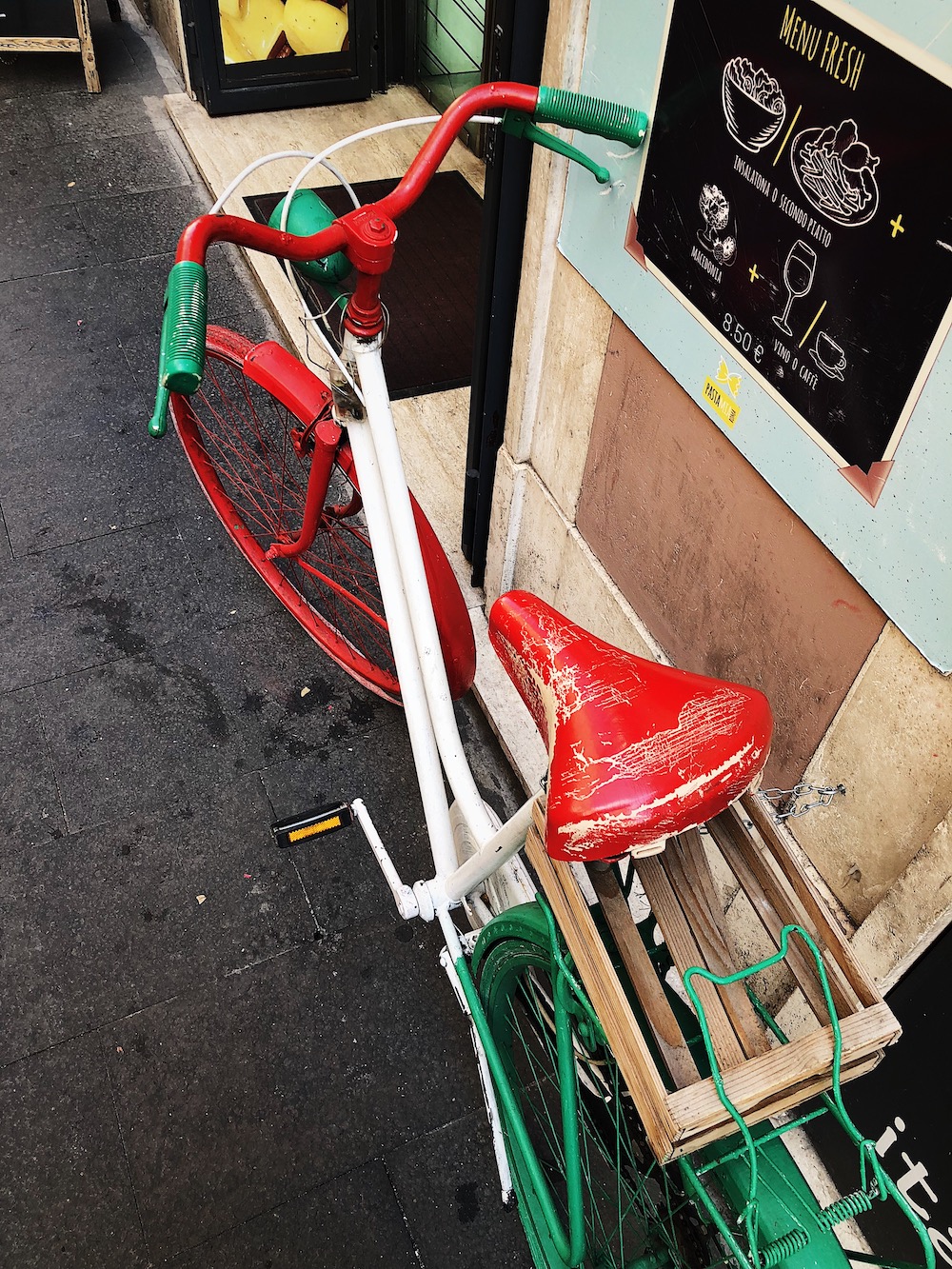 What are Roman rice-stuffed tomatoes and how to make them
Roman rice-stuffed tomatoes are a classic summer recipe from Rome. Easy to prepare and baked with diced potatoes to make it a one-plate meal.
Rice is seasoned with olive oil, onion, garlic, herbs, and parmesan and then cooked inside the tomatoes. This gives it a delicate aroma and makes it a little crunchy too.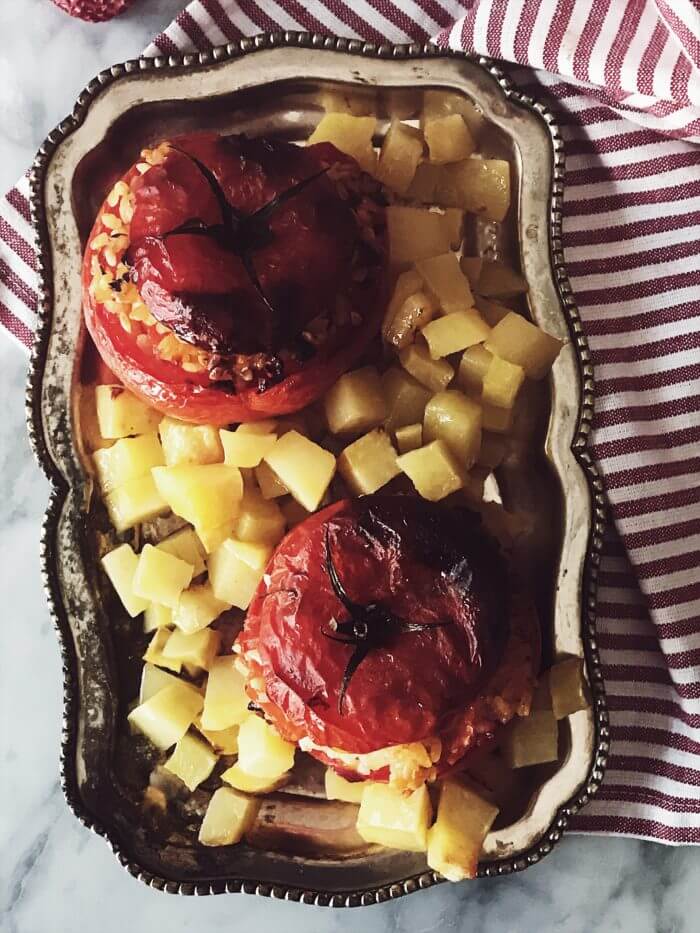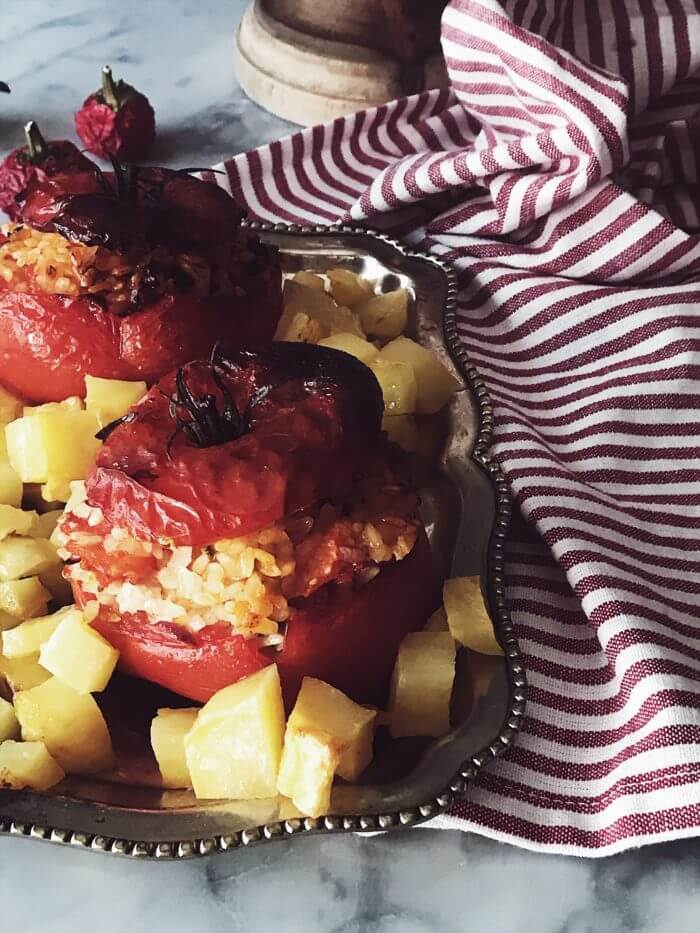 HOW ROMANS EAT POMODORI AL RISO
In Rome, we love rice-stuffed tomatoes in the Summer, savoring them both hot or at room temperature.
But I must confess quite often we don't cook Pomodori Al Riso, but pass by the nearest Rosticceria. A deli takeaway where you'll also find pizza, roasted chicken, meats, and veggies to go. Anyway, as good as a Rosticceria can be, nothing compares with the homemade Roman rice-stuffed tomatoes.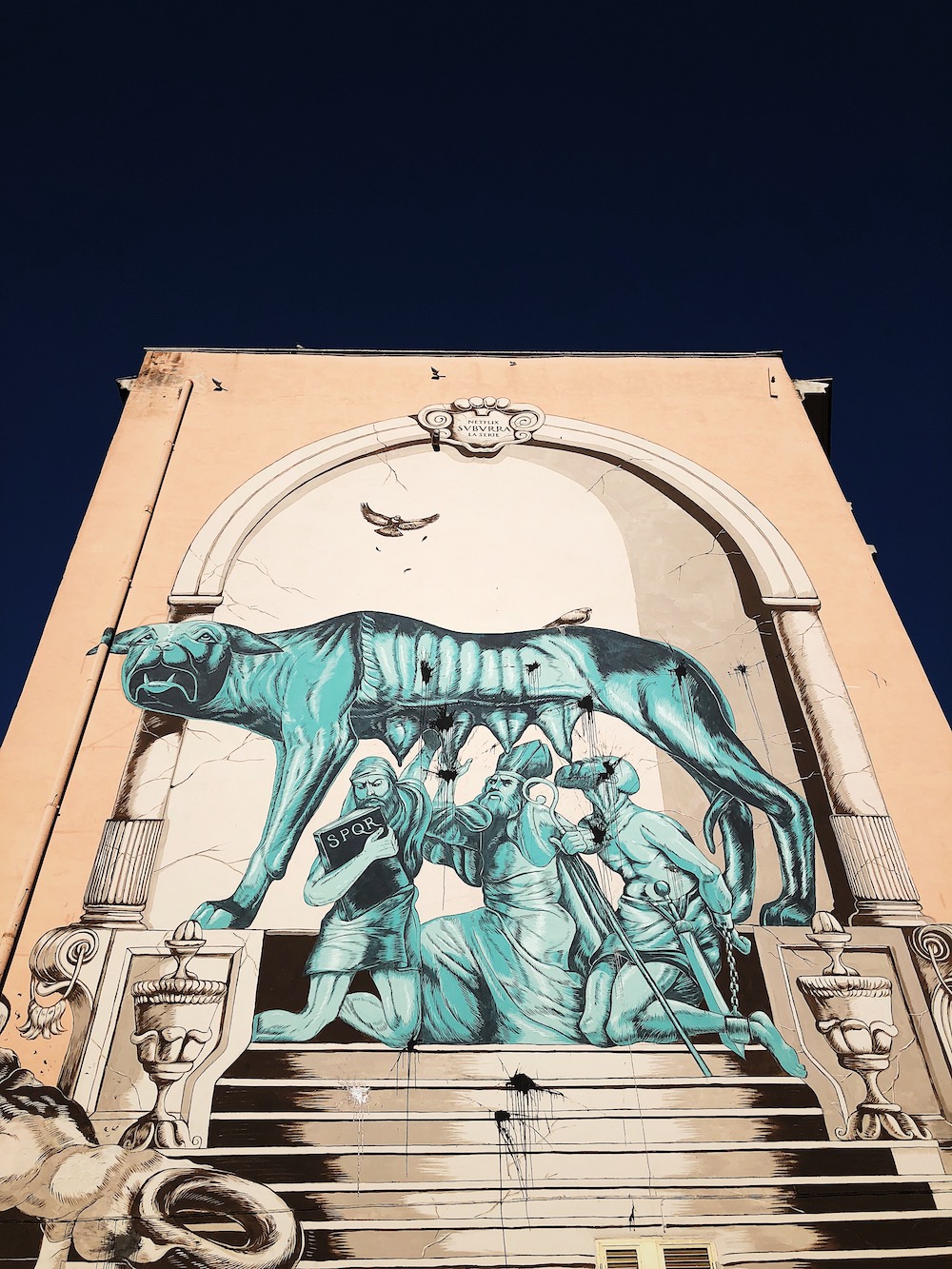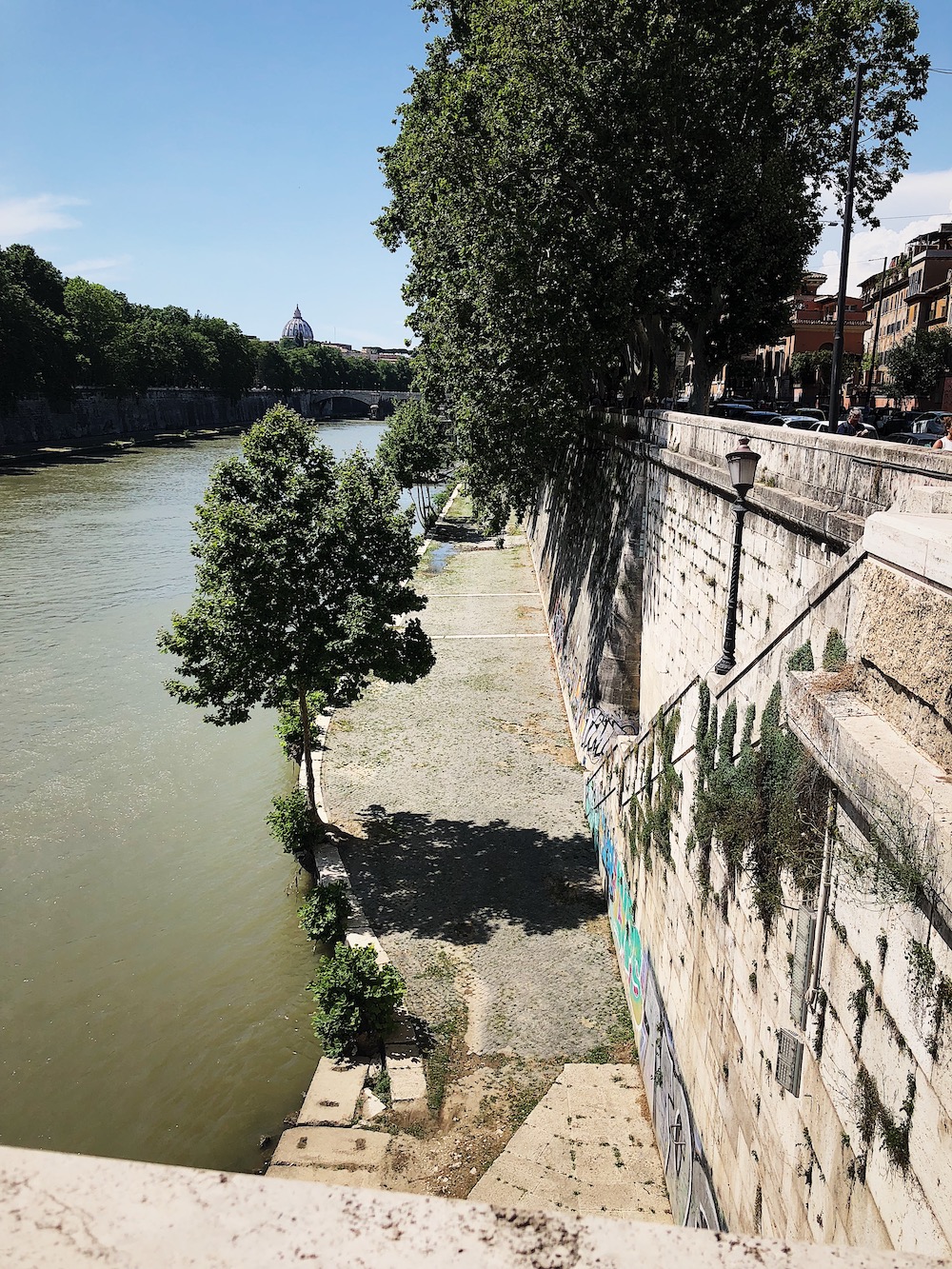 This is the authentic rice stuffed tomatoes recipe: you'll get Pomodori Al Riso quite similar (but tastier) than the Rosticceria-bought ones.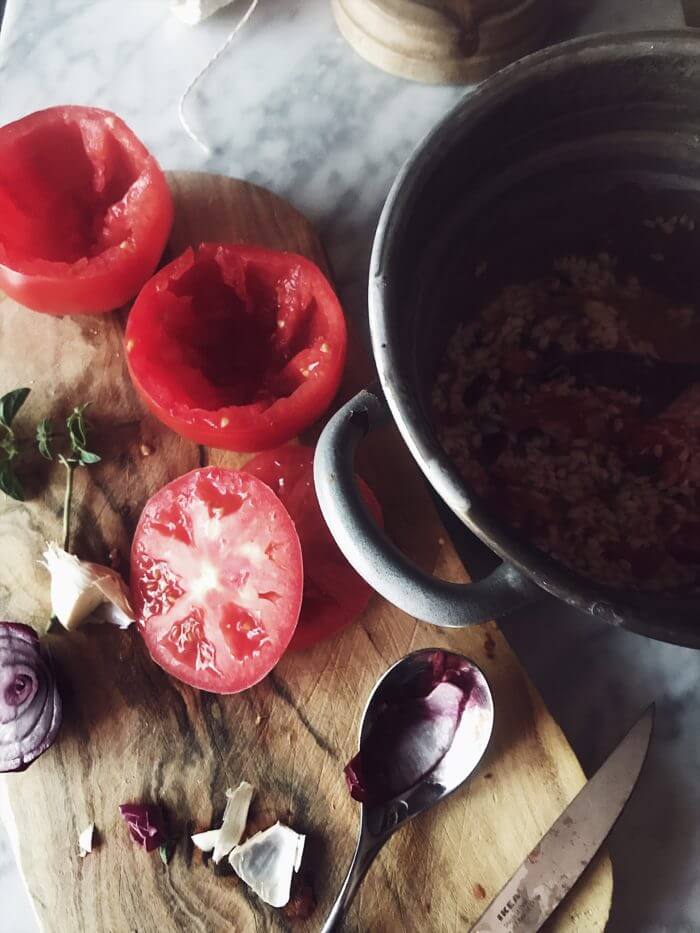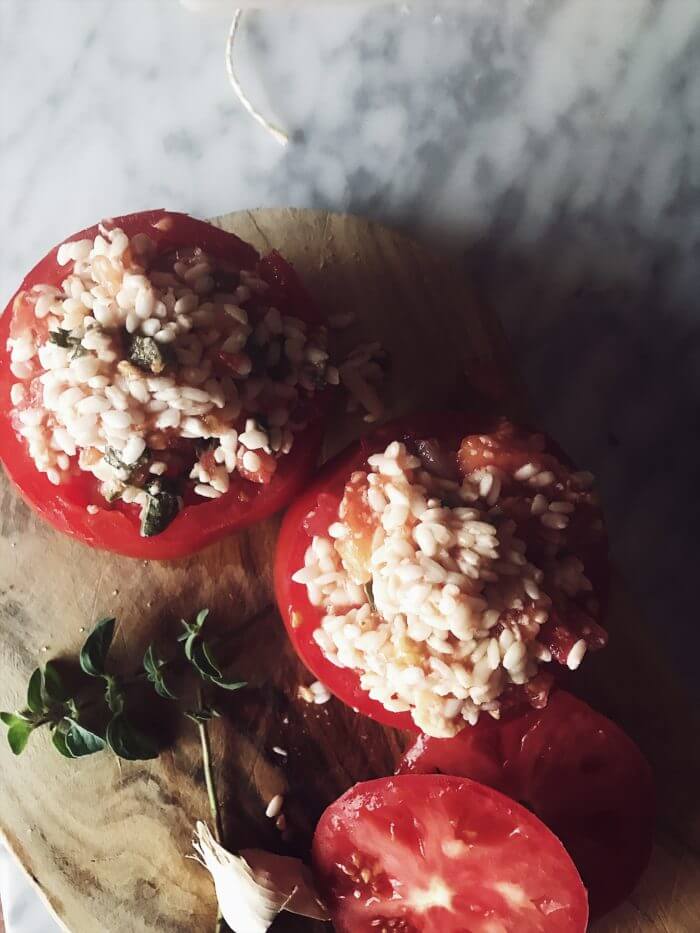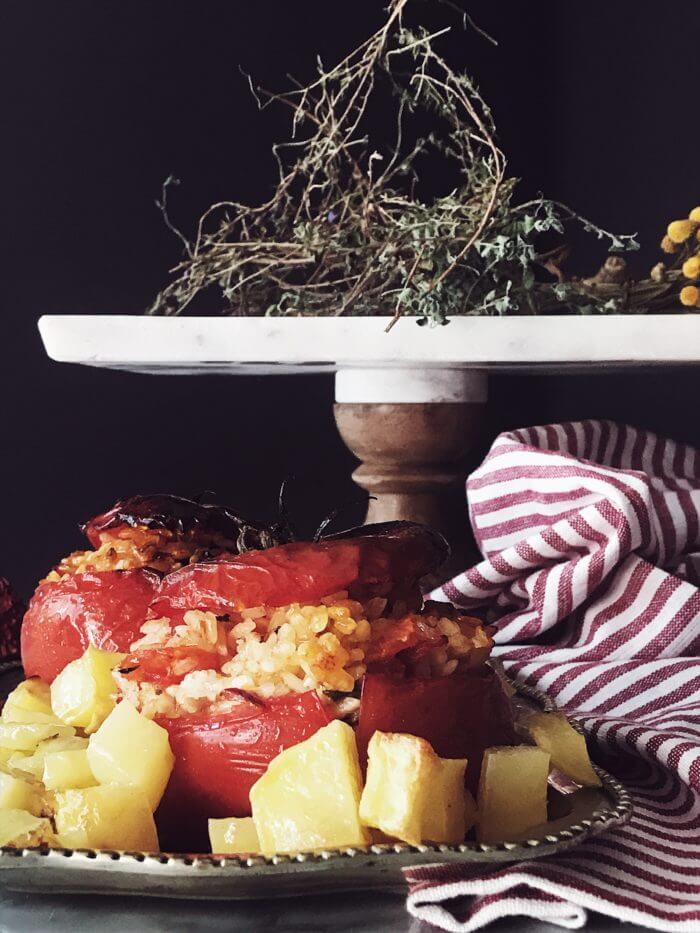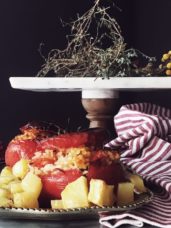 Pomodori Al Riso: Rome's rice stuffed tomatoes
Prep Time
1
hour
20
minutes
Total Time
1
hour
20
minutes
Ingredients
2

red and round salad tomatoes

2

small potatoes

or 1 medium

1

sprig

parsley

4-5

basil leaves

3

tablespoons

extra-virgin olive oil

1/2

shallot

1/2

garlic clove

4

tablespoons

short grain rice

2

tablespoons

parmesan cheese

grated

salt
Instructions
Preheat the oven to 200°C - 390°F.

Peel and thinly dice the potatoes. Season them with a teaspoon of olive oil and a pinch or two of salt, and set them aside.

Peel and finely chop the onion and the garlic clove.

Using a knife, cut off the top of the tomatoes - leave the stems on.

Scoop out the tomato juices, the seeds and the pulp and transfer them to a medium bowl. Add 2 tablespoons of olive oil, the herbs, onion, garlic, and parmesan, and a pinch of salt to the bowl. Mix and rest for about 15 minutes.

Sprinkle the inside of the tomatoes with a pinch of salt and fill them with the rice mixture.

Cover them with their tops and place them on a baking sheet - lined with parchment paper -, surrounded by the potatoes.

Bake the tomatoes 45-50 minutes.

Serve Pomodori Al Riso hot or at room temperature.
Enjoy your Pomodori Al Riso!
Claudia