Ortigia, Sicily: how to get there, things to see, what to eat, and day trips. Discover the treasures of Sicily's Ortigia island.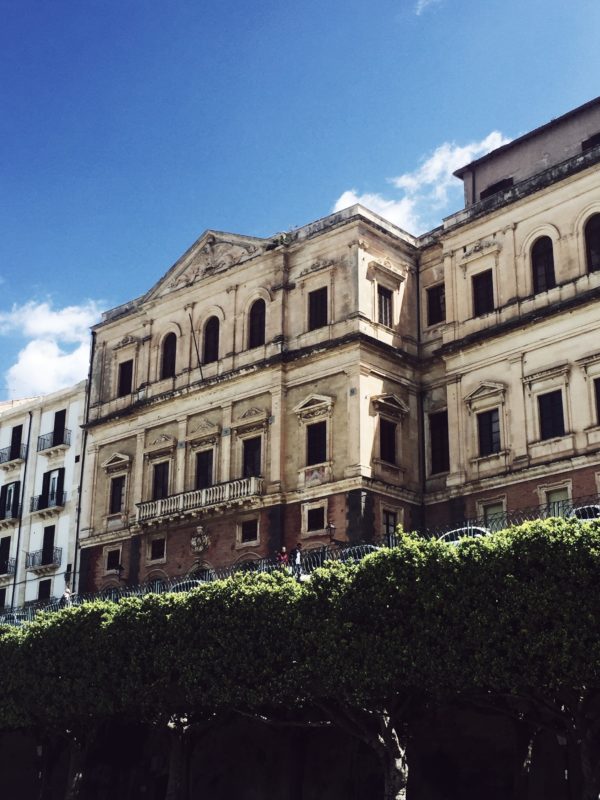 Ortigia is the old city of Siracusa, Sicily, at it is a beautiful island embraced by the sea. 
Ortigia's weather is perfect, almost all year long. The hottest month is August, but temperatures rarely go above 30°C (86°F). The coldest month is January, but the temperature rarely goes below 11°C (52°F), although it might get a little rainy.
Ortigia, the dream
Take a bite of brioche. Now another.
Now tear off a piece and dip it in the almond granita.
Close your eyes and visualize:
your feet in a 

deep blue sea

white decadent walls

 around you

magnificent 

cathedrals 

that you'll visit later in the morning

shiny happy people

 that smile at you

art infused landscapes that you'll remember 

forever
You're in Ortigia!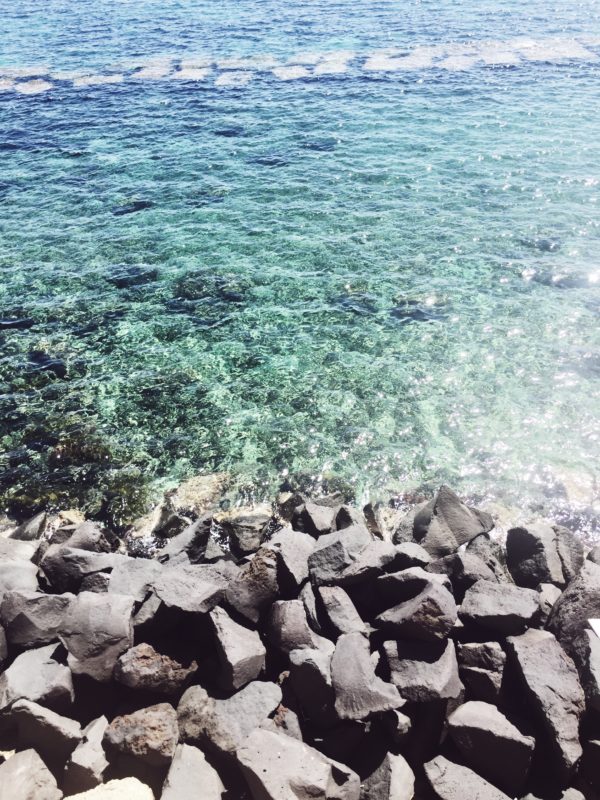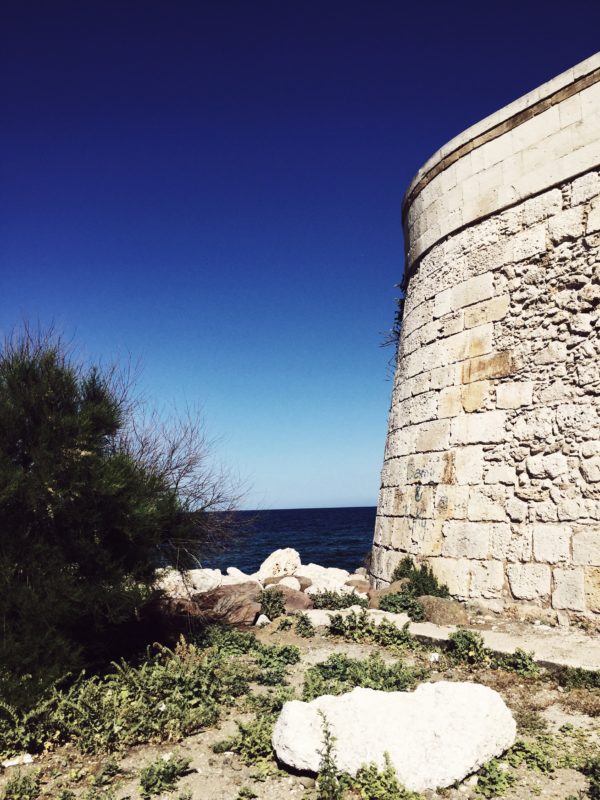 how to get there
Fly to Catania and rent a car at the airport. Ortigia to Catania airport is a 50-60 minutes car drive.
Ortigia is mainly pedestrian, so you'll need to park and walk to your hotel or b&b. But parking in Ortigia is easy: there's a big parking lot on the left, when you arrive, called Talete, and it's open 24/7.
what to see in Ortigia 
Small and full of beauty, culture, and amazing views, Ortigia is the perfect place to breath in all things Sicily in a couple of days. From architectural wonders to dazzling reflections from the deep blue sea… everything here deserves your time and full attention.
Ortigia market
One of the must-see things (and maybe my favorite) in Ortigia, is the fish market. (Remember it closes in the afternoon and on Sundays).
In Ortigia's street market you will be:
entertained by singing fishers;

amazed by the beauty of food;

and delighted by a fresh-oysters and cold white wine rustic aperitivo.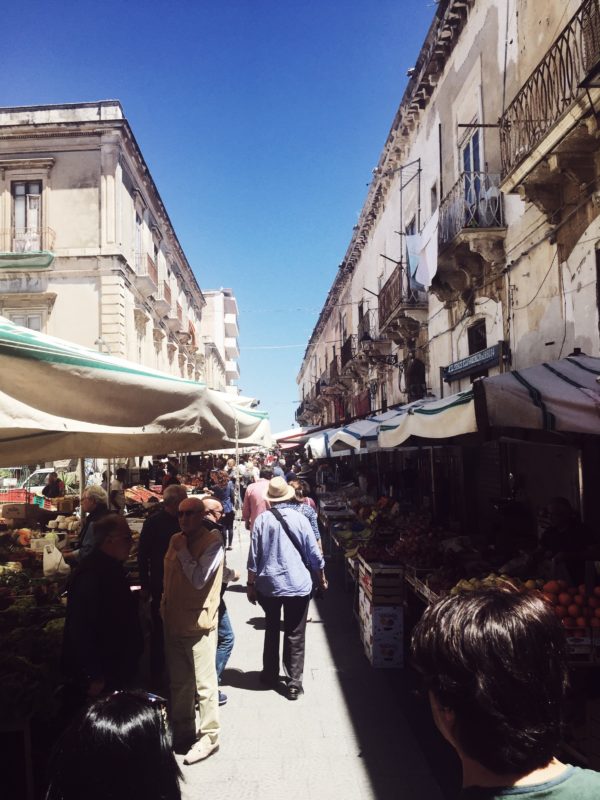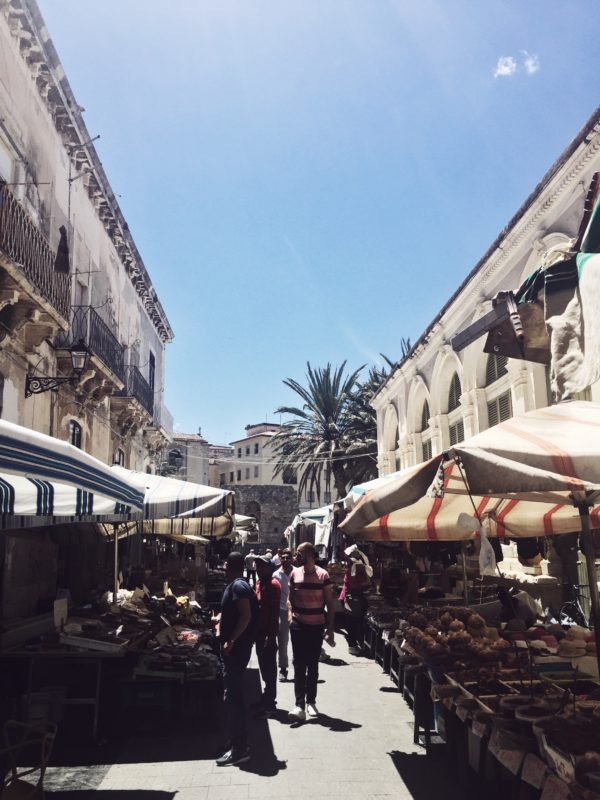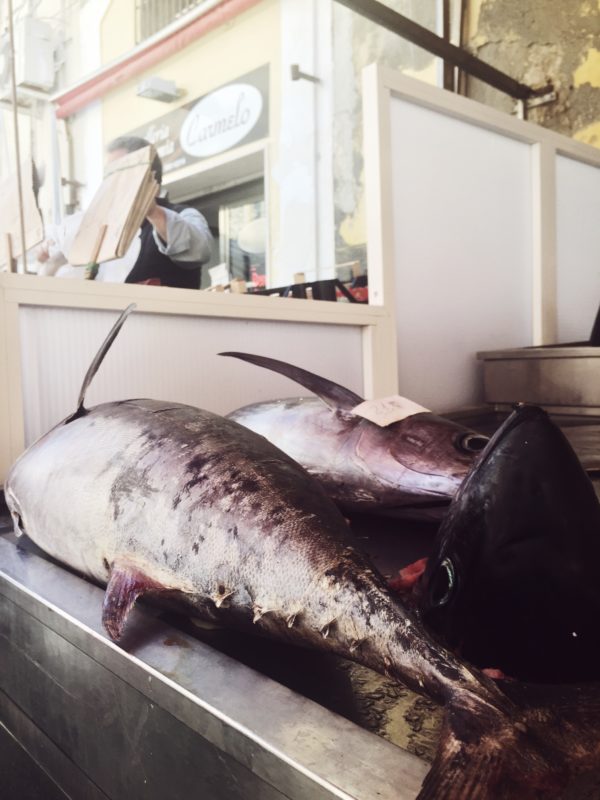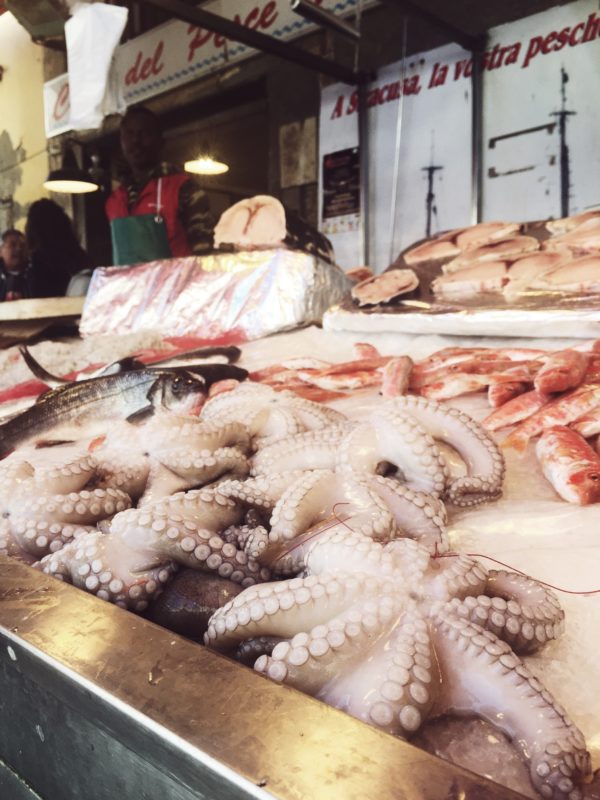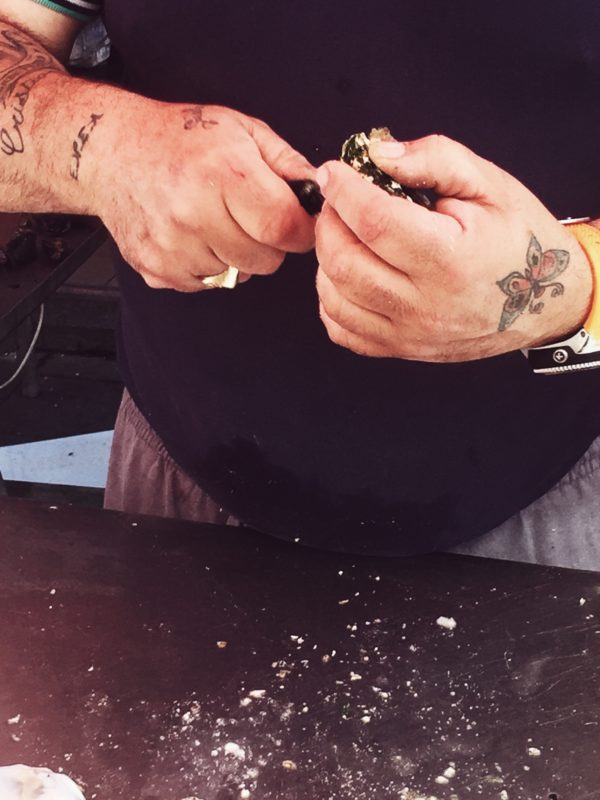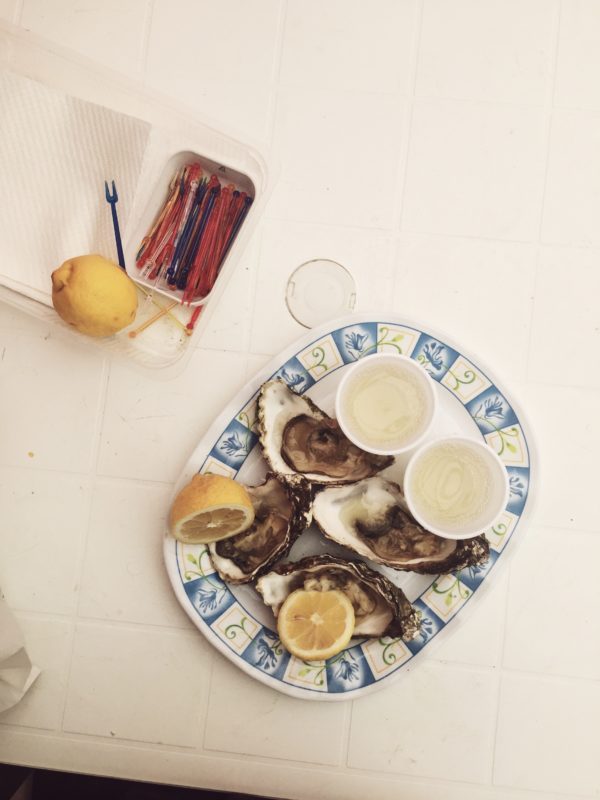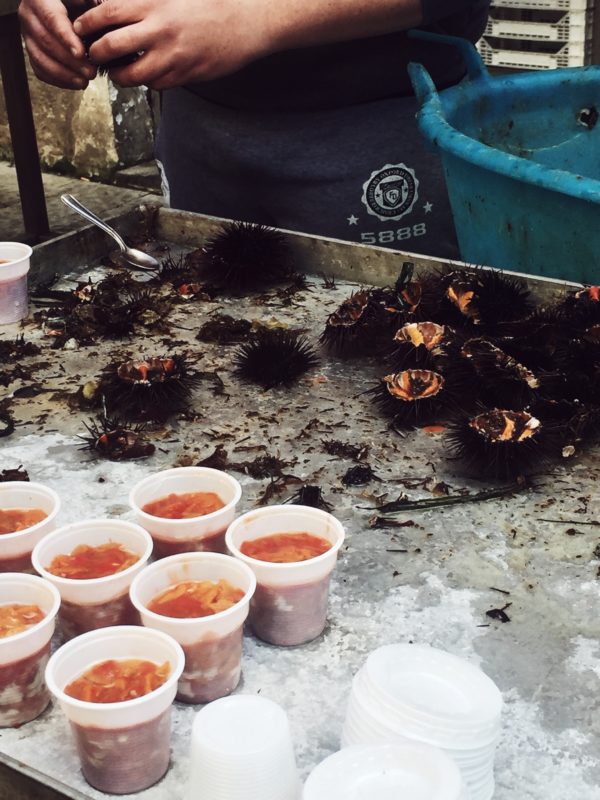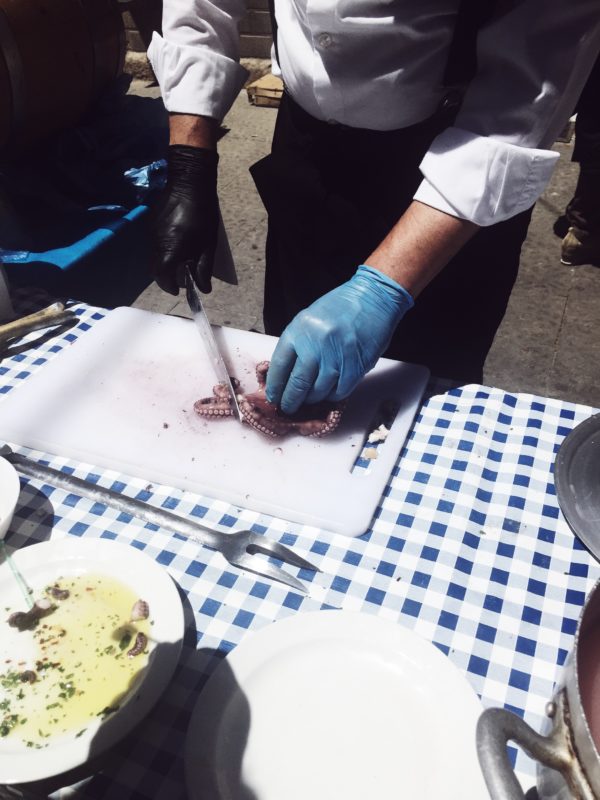 Temple of Apollo
Before you reach the fish market, you'll pass by the ruins of the Temple of Apollo: stop to watch the mastodontic show. Think that all this was made in the 6th century B.C., and how smart and creative and florid these people were…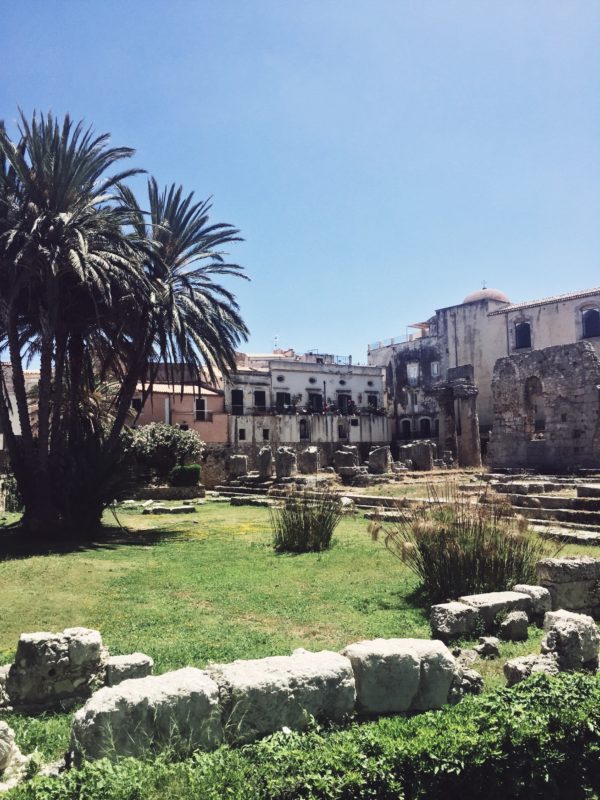 Fonte Aretusa
Legend says it was goddess Diana who transformed the nymph Aretusa in this natural fount that flows into the main port of Siracusa. She was stalked by a young man, madly in love with her, and she was going crazy, so she accepted the goddess's proposal without a blink.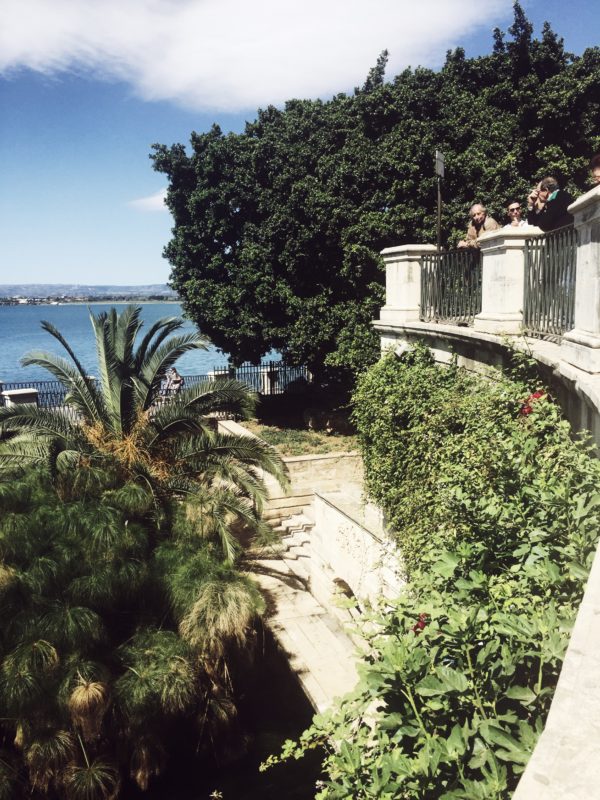 Diana's fountain
Diana's fountain, in piazza Archimede, is another, relatively new (1907), representation of Aretusa's metamorphosis. But the attention here is totally captured by the goddess Diana and her beauty.
Plus, there are a few nice cafes in the piazza, where you can rest, drink, and have an aperitivo!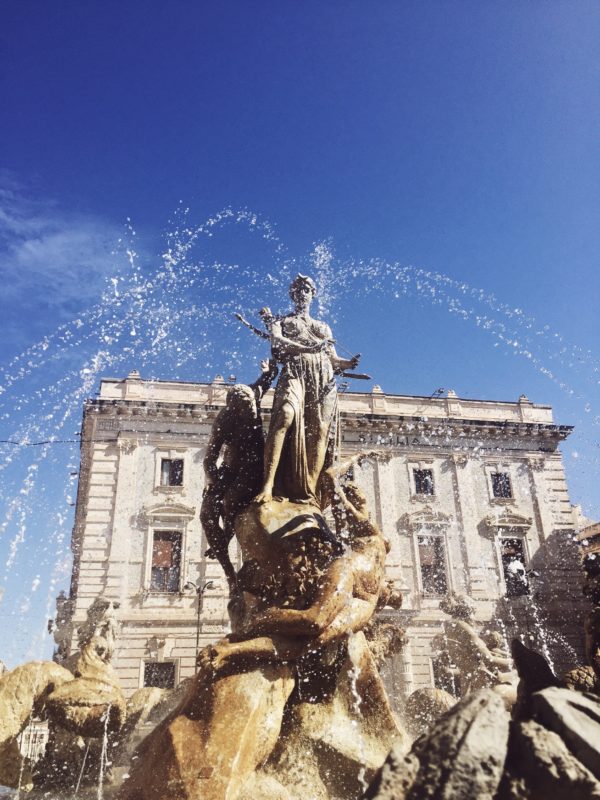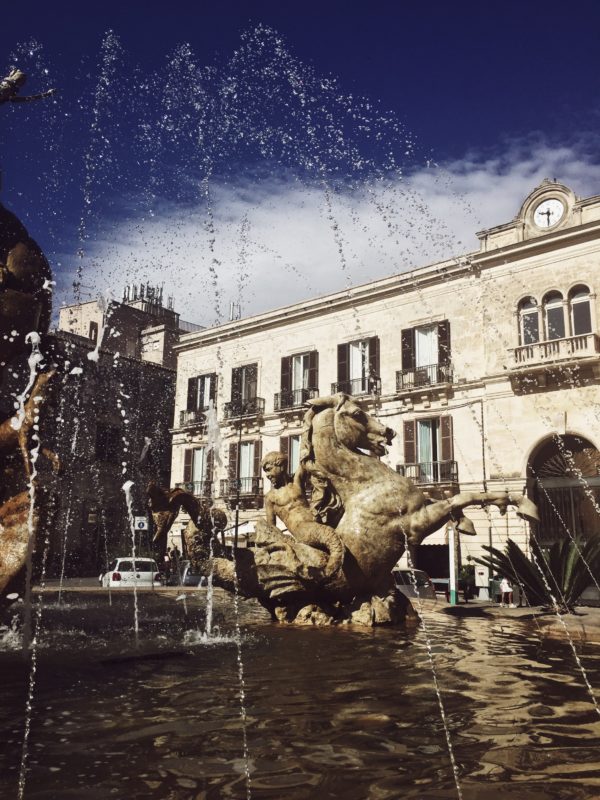 the cathedral
Syracuse's cathedral has seen a lot of people, of all races and religions. It was edified as a pagan temple dedicated to Athena, then turned into a church, then into a mosque, then a church again.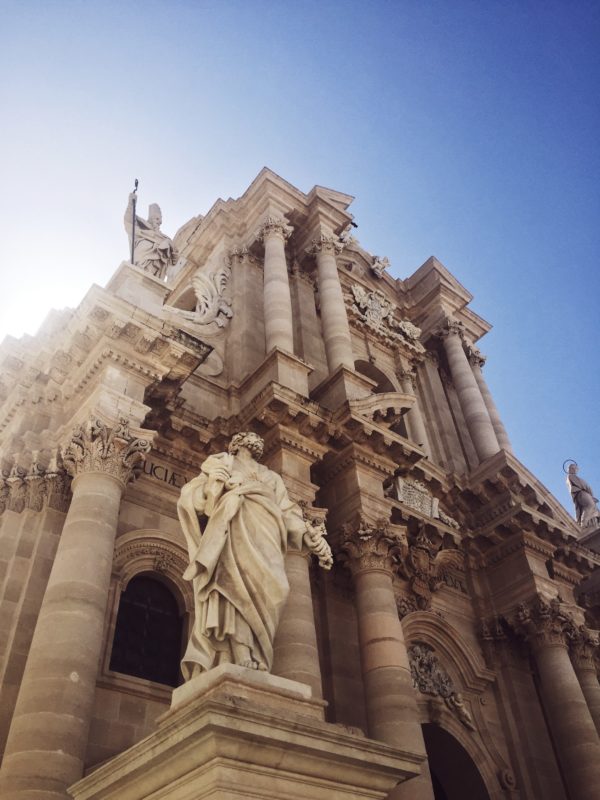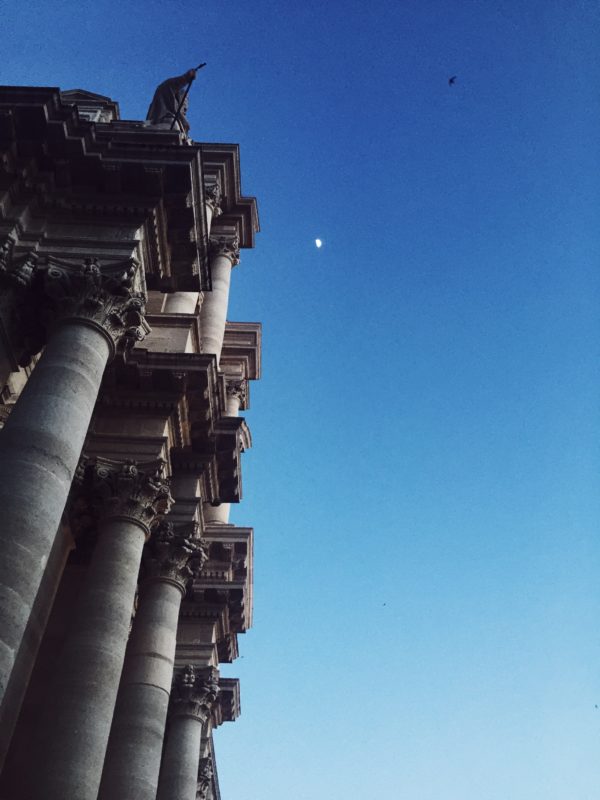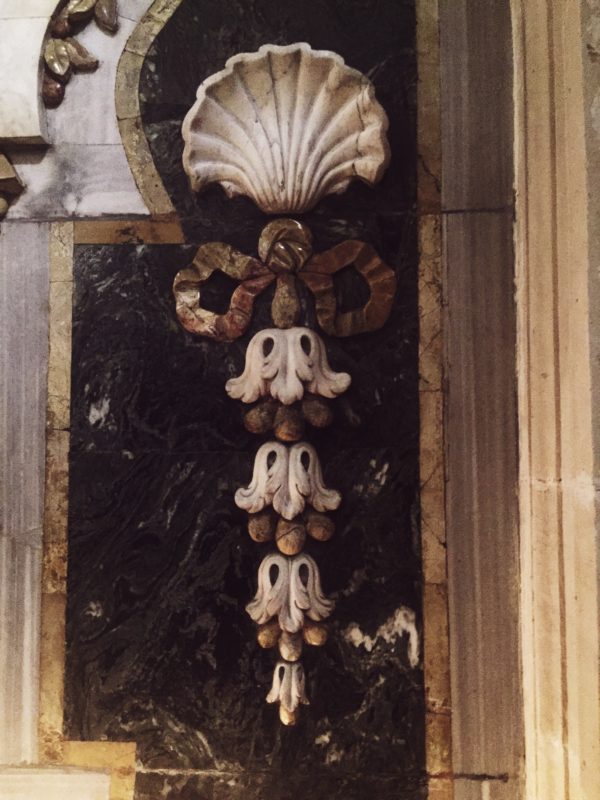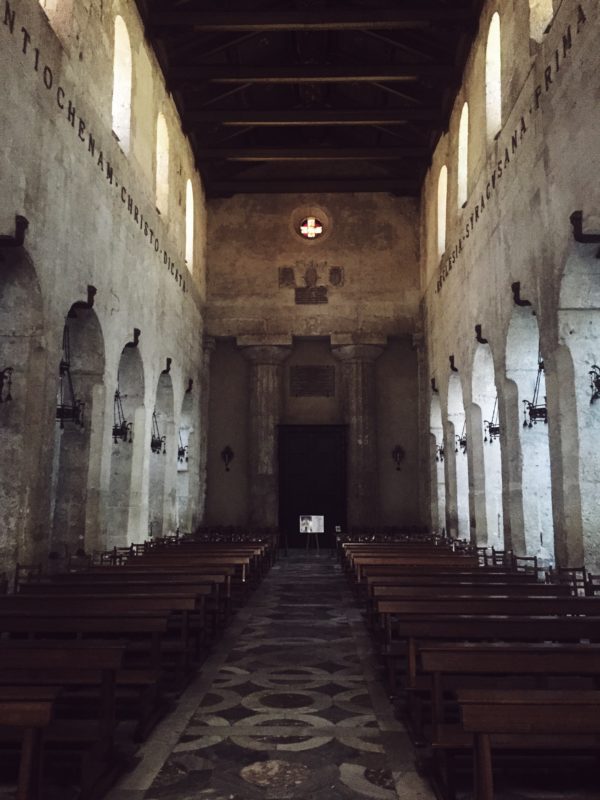 going around
Ortigia is a tiny island that you can explore by feet. A long land stretch that dives into the sea. It takes you 5 minutes to walk from one seaside to the other.
It's like time-traveling to a place where life is slow, calm, and tasty.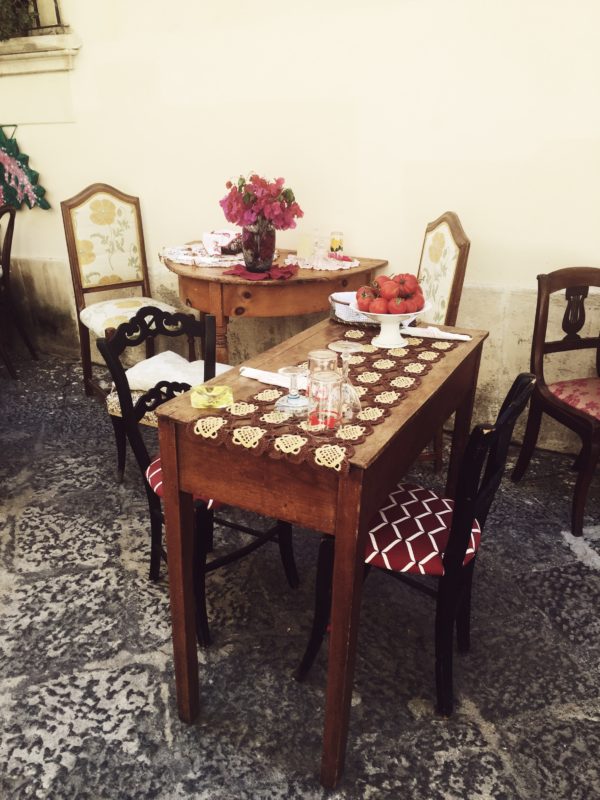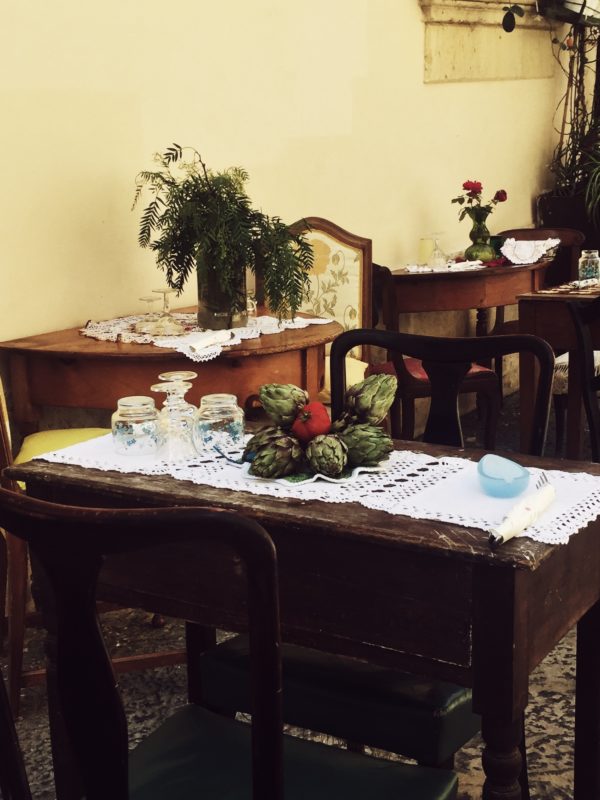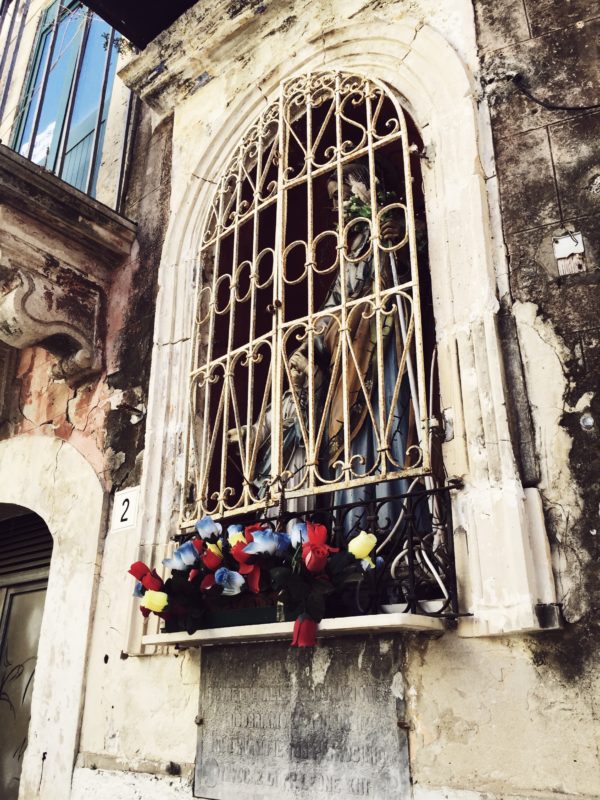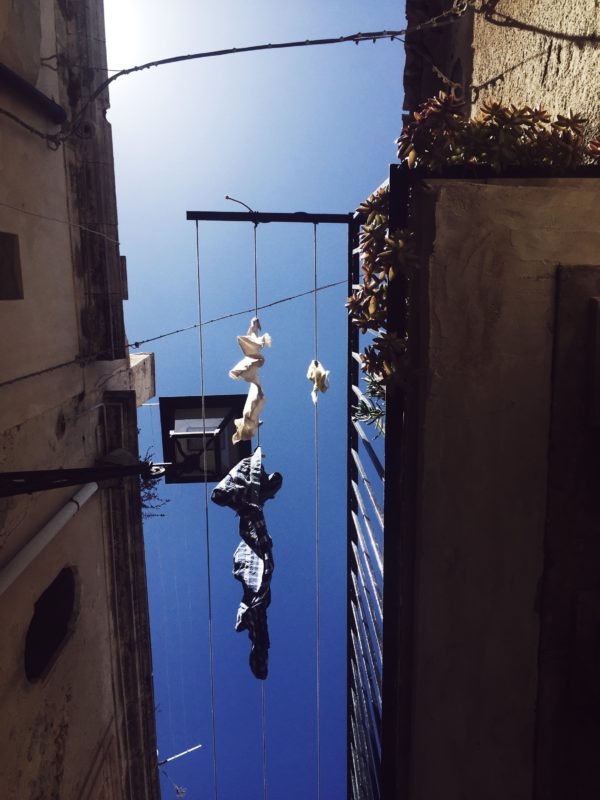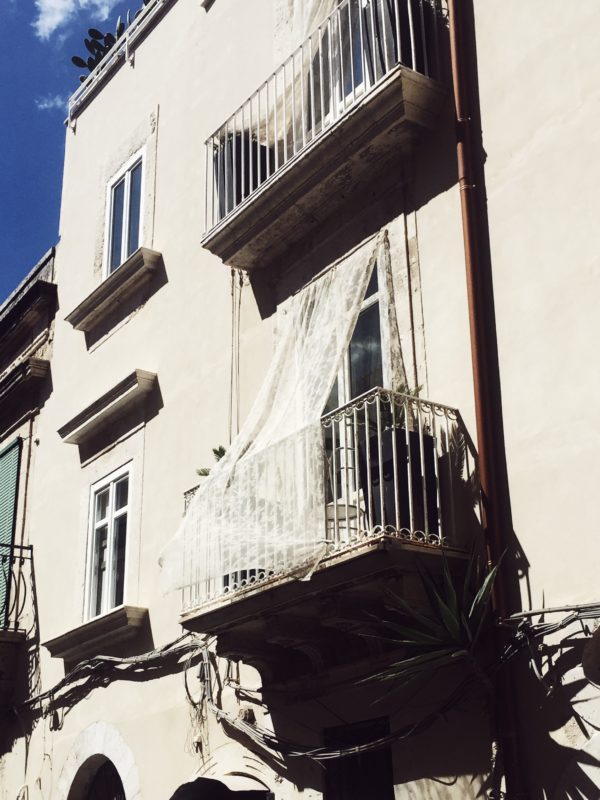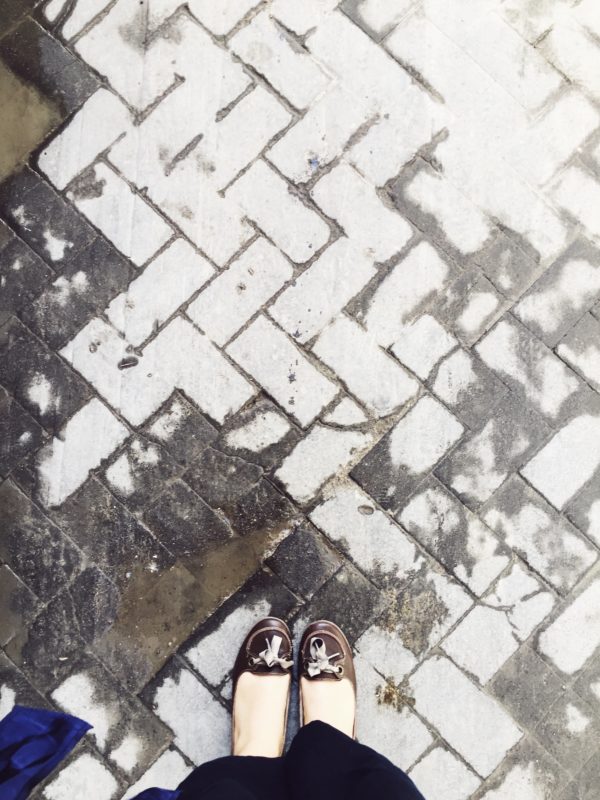 the Greek theater of Siracusa
If you go to Ortigia in May or June, you must visit the Greek theater of Siracuse, and watch a Greek tragedy.
You'll love it!
The actors, the atmosphere, the changing of lights (from the plain day to sunset, to almost night).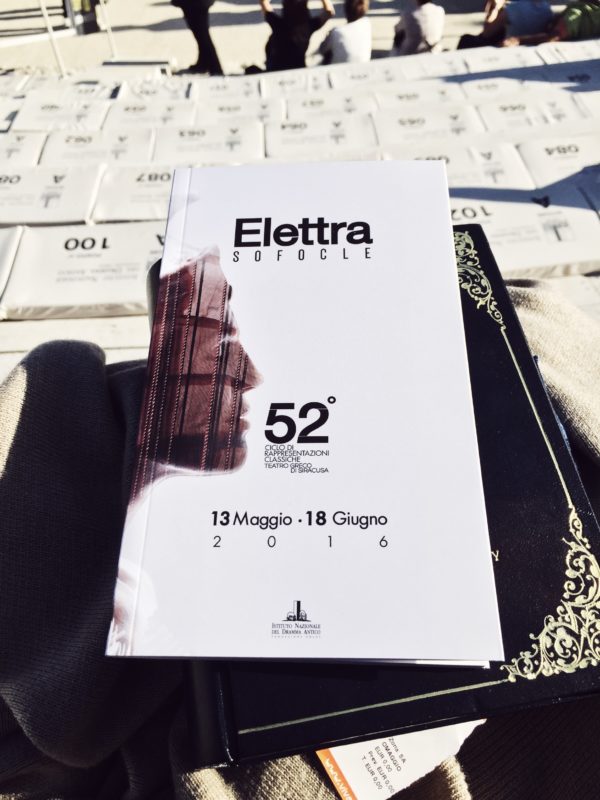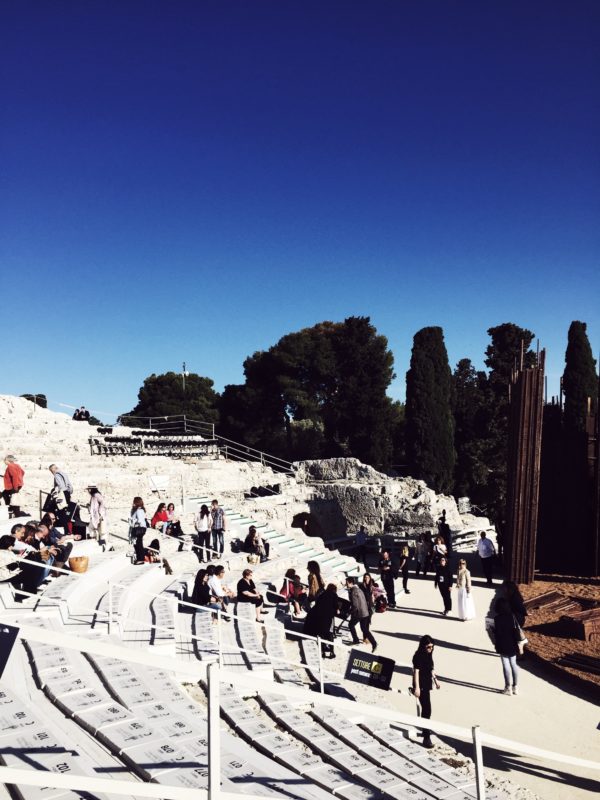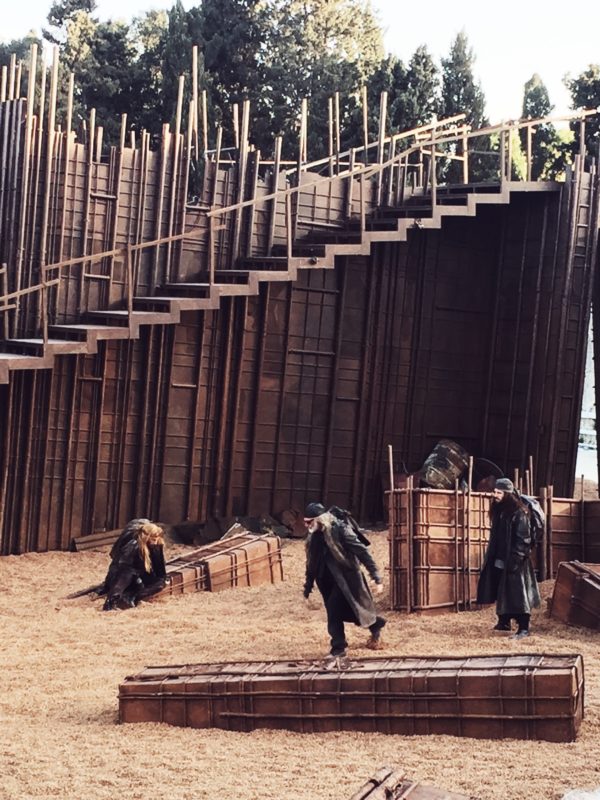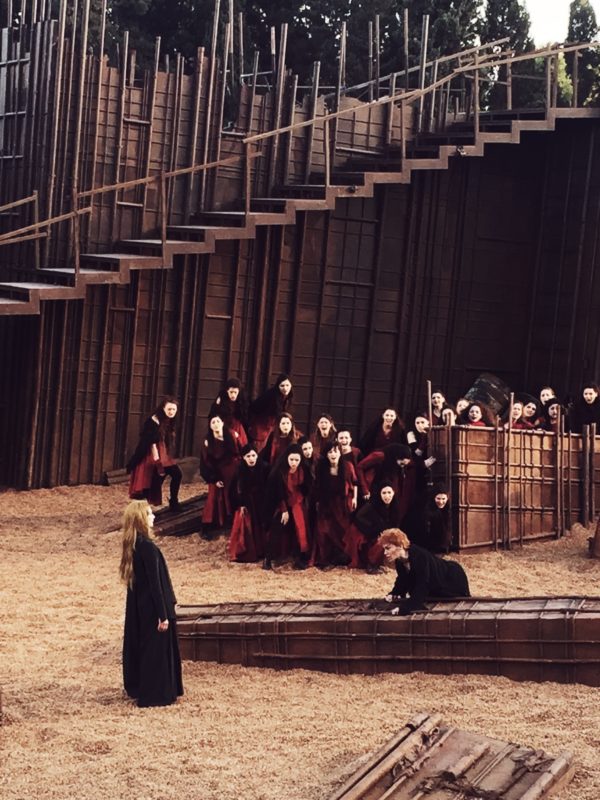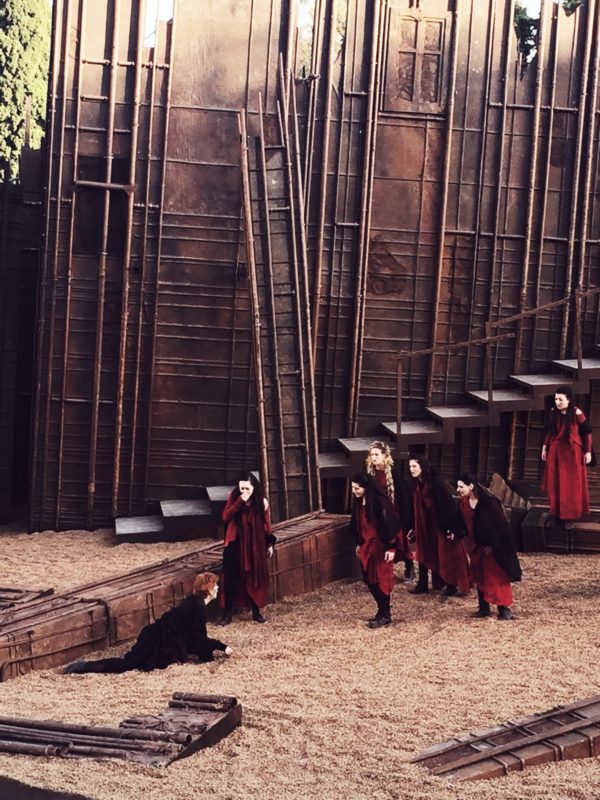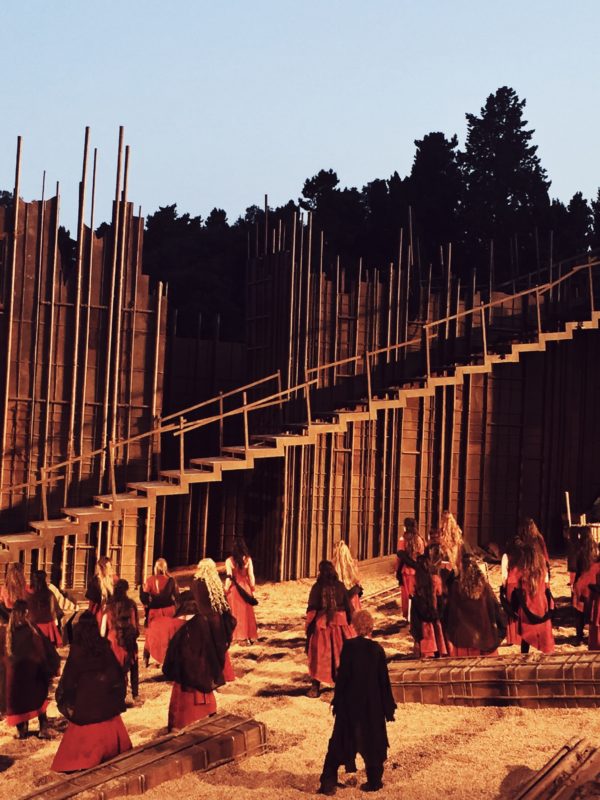 what to eat
The list is long, but I'll try to give you an idea of the wonders you'll taste:
seafood (salad, fried, pasta);

fish soups;

caponata

 and 

parmigiana

 (like, ALWAYS);

cannoli (traditional or in a million other ways).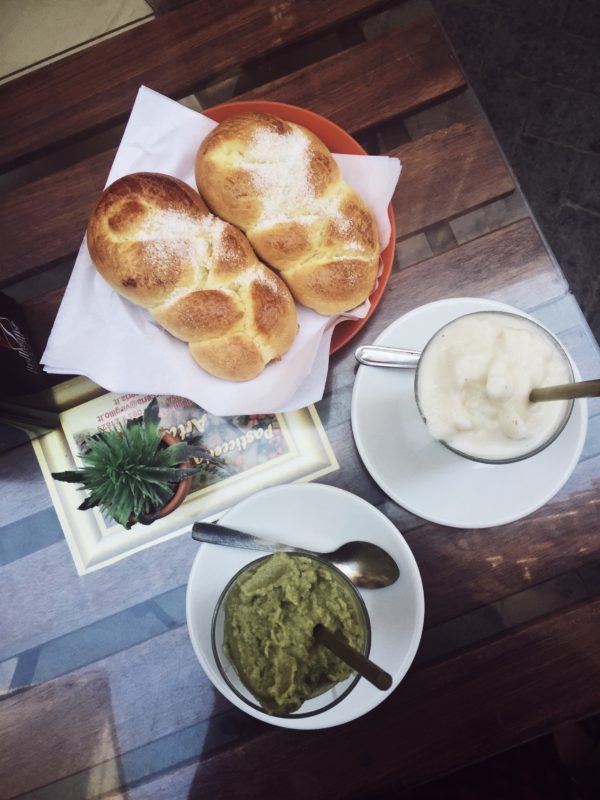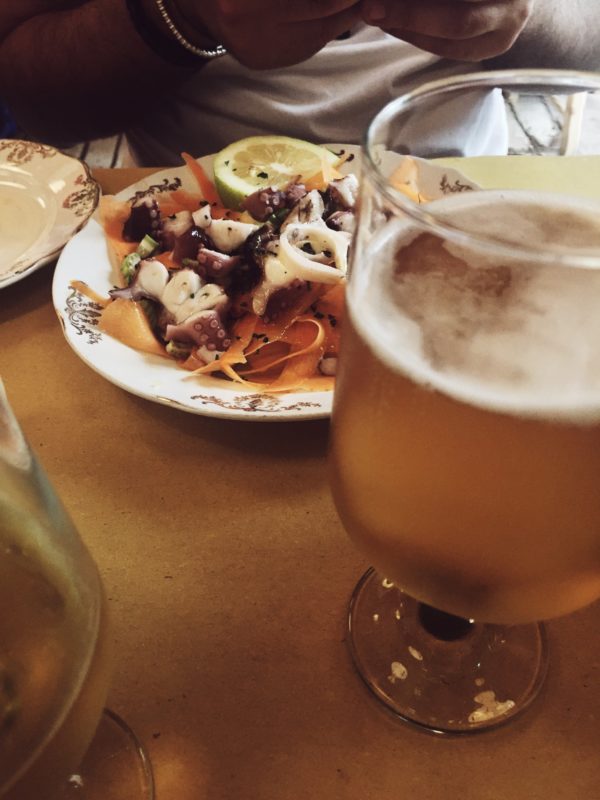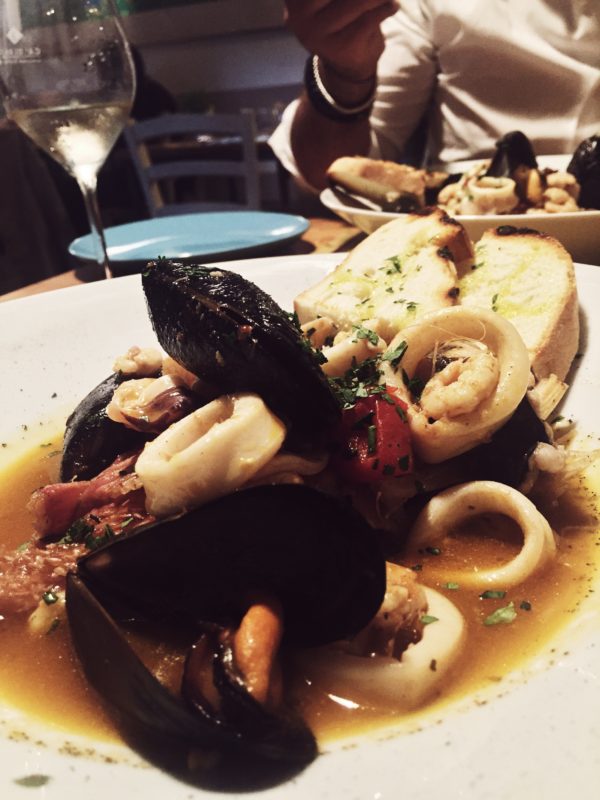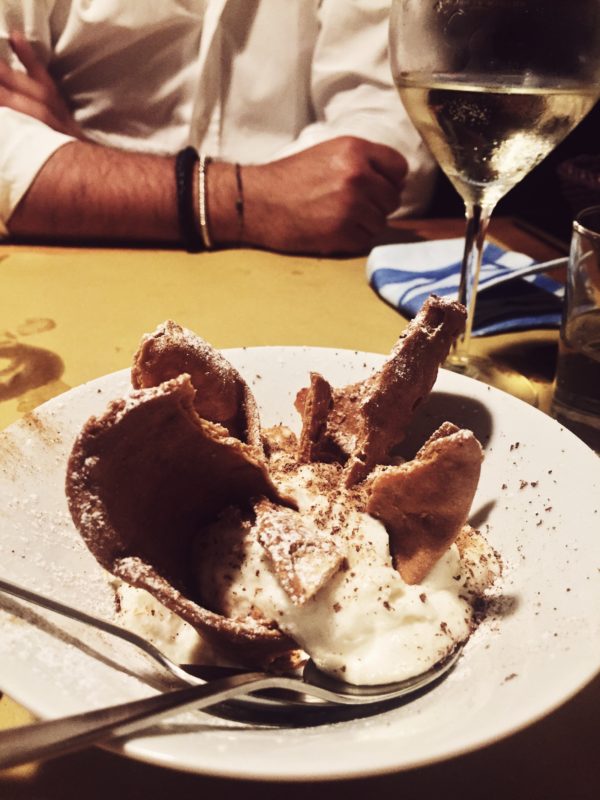 day trips from Ortigia
In less or around an hour, you can visit some of Sicily's most amazing places:
the fishing village of Marzamemi;

Pachino, a small town famous for the tomatoes locally grown;

Noto, a rich in culture, art and beauty tiny paradise;

the beaches of Fontane Bianche.
enjoy Ortigia, Sicily!
Claudia