In this post, I'm sharing the authentic and traditional Tuscan Gnudi recipe: spinach and ricotta naked ravioli.
Soft vegetarian meatballs that melt in your mouth and make you remember life is good!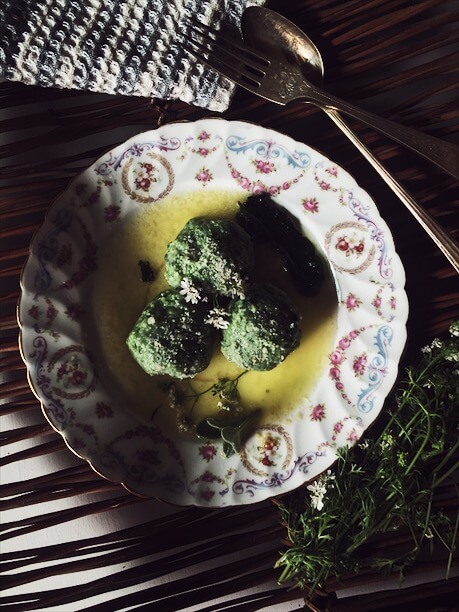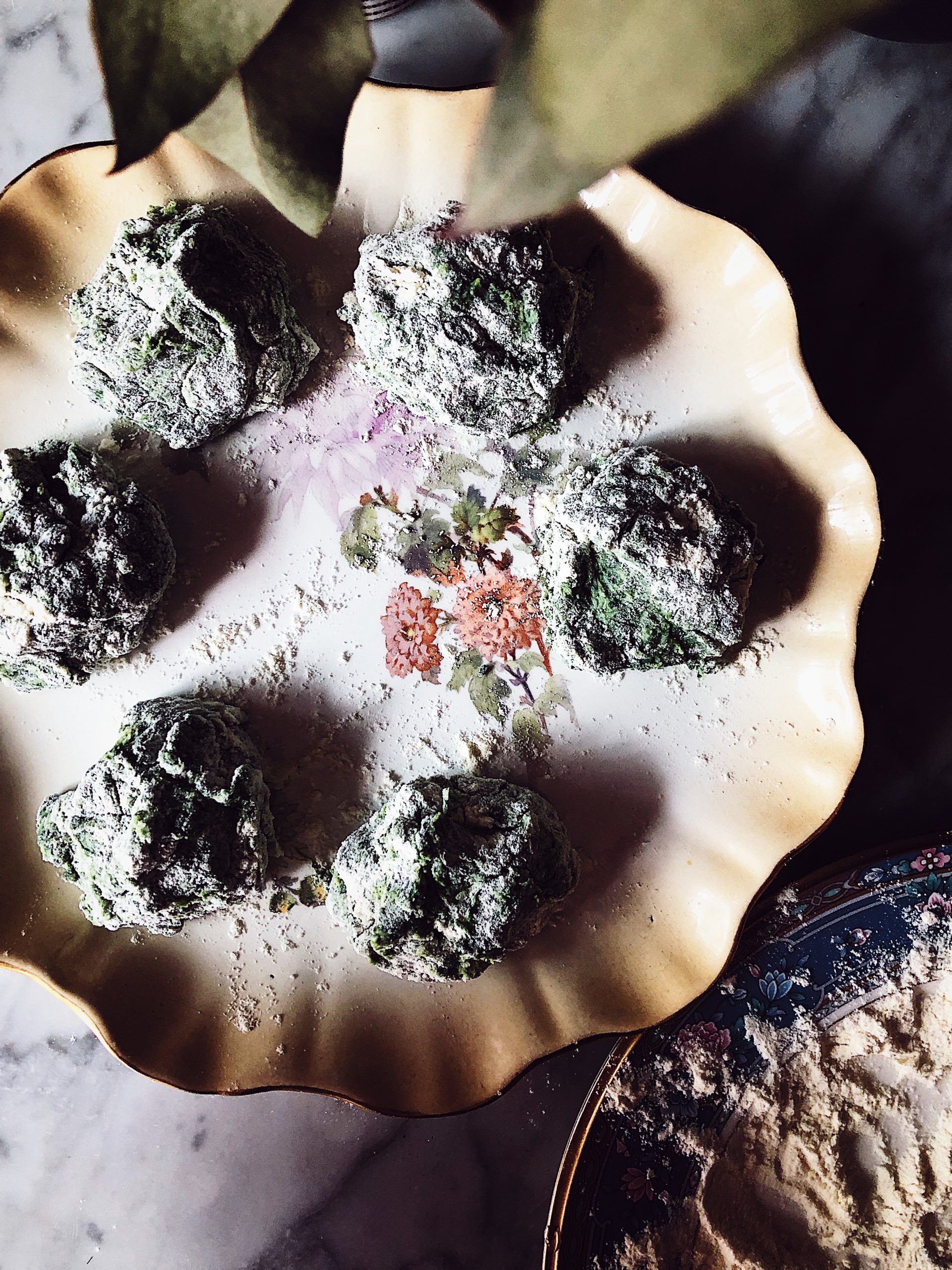 HOW TO MAKE TUSCAN GNUDI: THE AUTHENTIC RECIPE
Besides cooking the spinach, mashing them, and mixing them with fresh ricotta, all you have to do to make Gnudi is form small balls. This is the most delicate step, as you want to shape but use as little flour as possible. This way, the Gnudi will stay creamy and moist, which is their peculiarity. And also why they are such a wonderful culinary experience.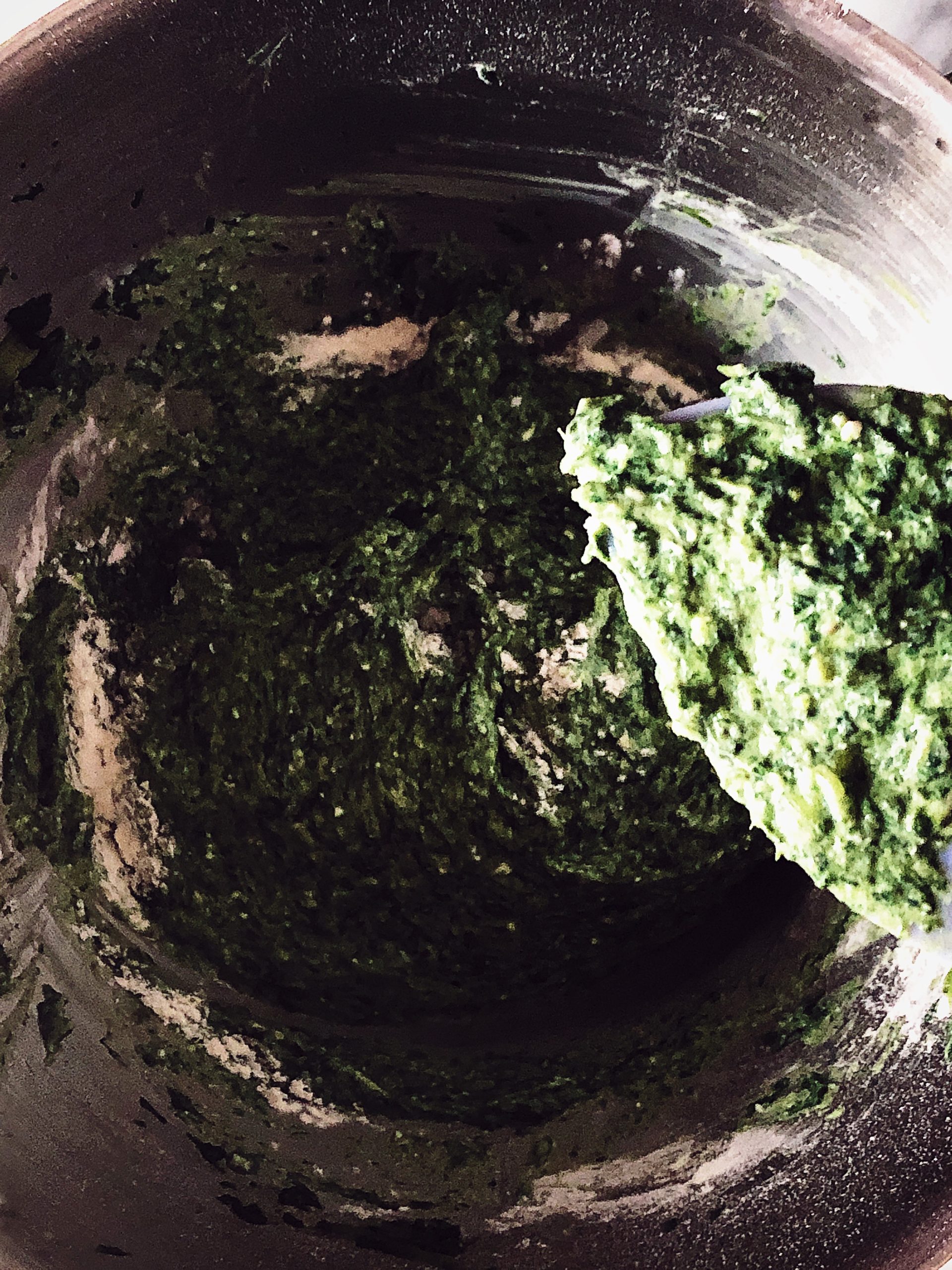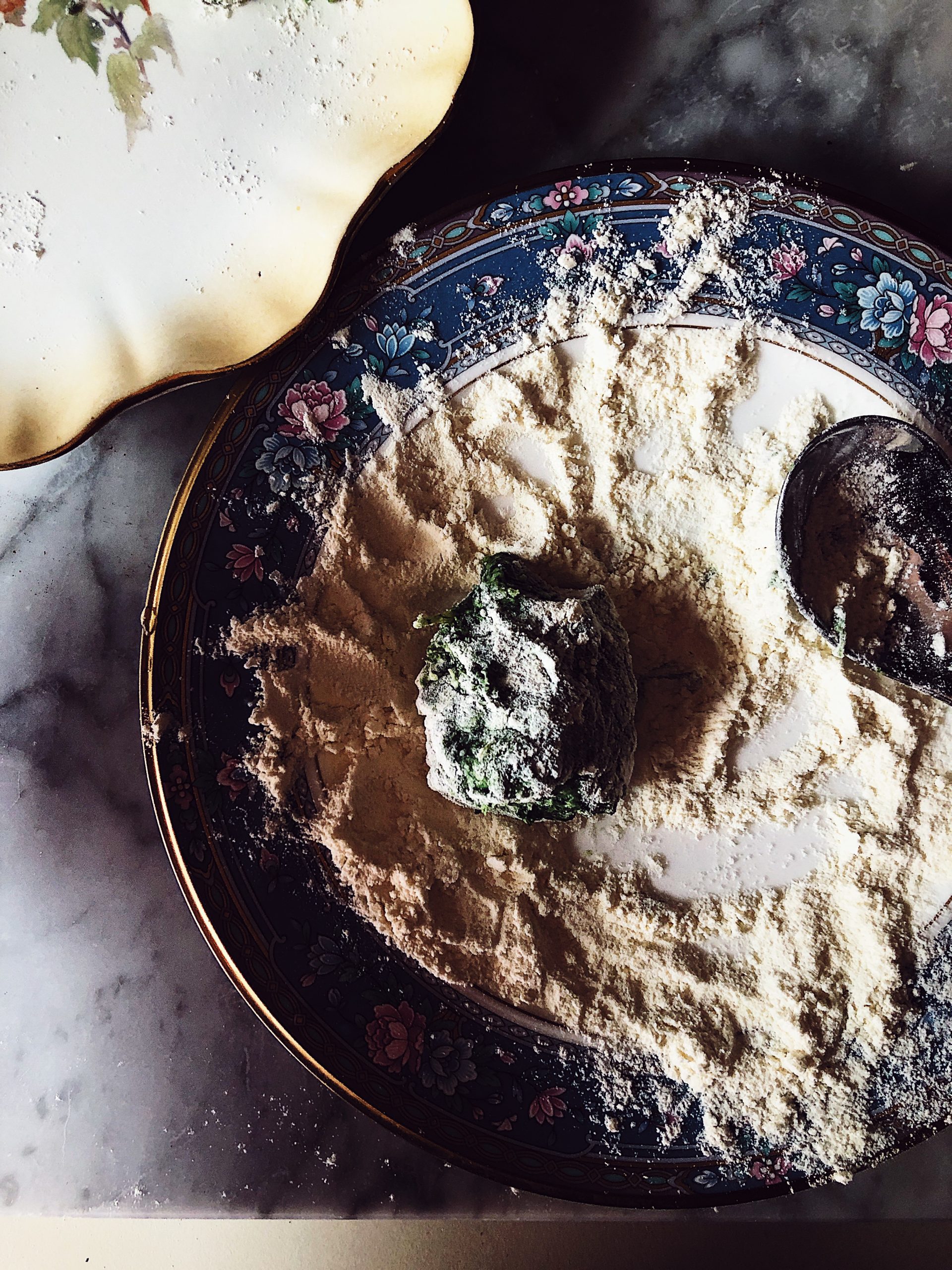 HOW TO SEASON GNUDI
The best way to season your Gnudi is with a sage and butter sauce. But you can also make a simple homemade tomato sauce. Grated parmesan dusted all over yìthe plate is mandatory!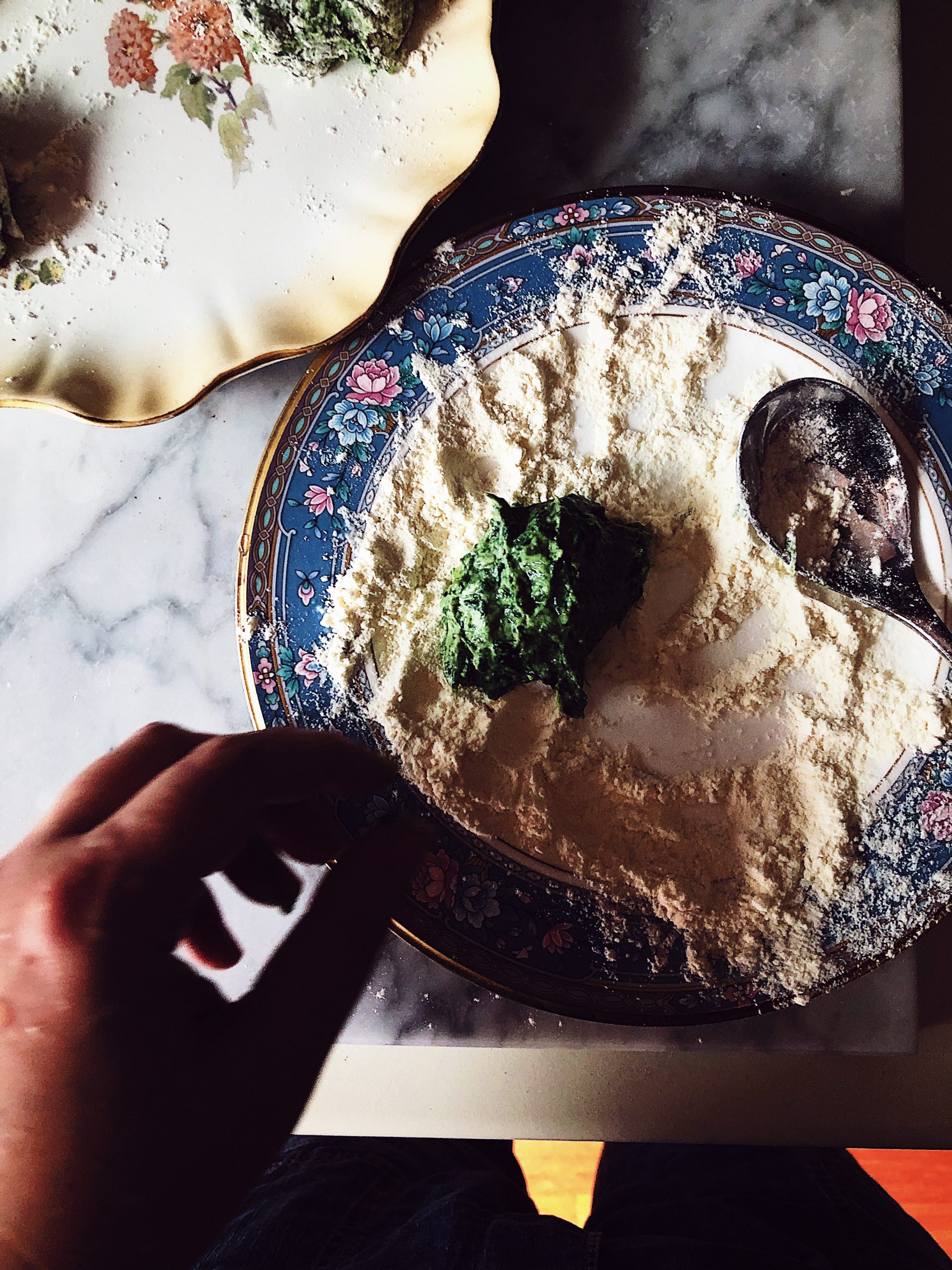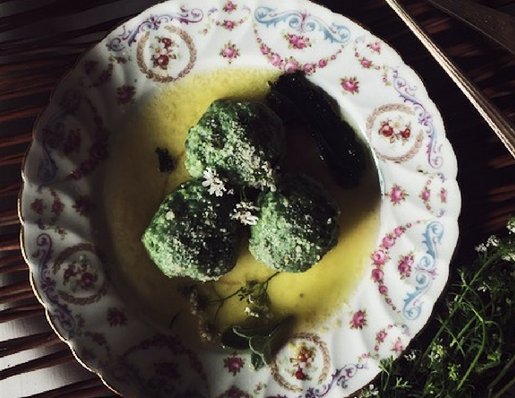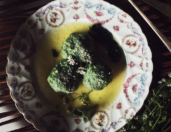 Traditional Tuscan Gnudi
Ingredients
10

oz

spinach leaves

280 gr

2

tablespoons

extra virgin olive oil

1

garlic clove

10

oz

ricotta cheese

280 gr - (cow milk)

1

teaspoon

salt

1

teaspoon

black pepper

1/2

teaspoon

nutmeg

ground

1

oz

grated parmesan cheese

30 gr + more to garnish

1

egg

1

oz

00 flour (or all-purpose flour)

30 gr + 3-4 tablespoons to work the dough

½

cup

butter

3-4

sage leaves

1

teaspoon

salt
Instructions
Clean and dry the spinach leaves. Peel and crush the garlic clove.

Heat the olive oil in a large pan and brown the garlic. Remove the garlic and add the spinach leaves. Cover and cook, medium heat, until the spinach wilts (about 3-4 minutes).

Place the spinach on a strain and remove as much liquid as possible (help yourself by pressing the leaves with a tablespoon).

Mash spinach with a blender or hand blender (just a few seconds).

Pour the ricotta cheese into a large bowl. Add spinach and mix well. Add salt, black pepper, nutmeg, parmesan cheese, egg (beaten), and flour. Mix well with a wooden spoon. Let the mixture rest for about 5 minutes.

Place 3-4 tablespoons of flour in a bowl. Use your hands to form a 2-3 inches ball of the spinach-ricotta mixture, place it in the flour bowl, and flour it completely. Place the ball on a piece of parchment paper. Repeat until you finish the mix.

Place butter and sage leaves in a large pan and melt over lo

Fill a medium-size pot with water, add a teaspoon of salt and bring to a boil. Carefully place Gnudi, one at the time, in the boiling water. As soon as the balls come to the surface, take them from the water using a skimmer and place them in the pan with the melted butter. Season gnudi carefully by moving the pan in delicate circular movements.

Sprinkle gnudi with grated parmesan and serve them hot.
Recipe Notes
You may cook the gnudi up to 12 hours before serving time and then heat them in the pan with the melted butter, high heat, for a couple of minutes.
Enjoy your Tuscan Gnudi!
Claudia