Tuscan white bean and kale soup recipe: a soup to restore you from a cold, windy, winter day.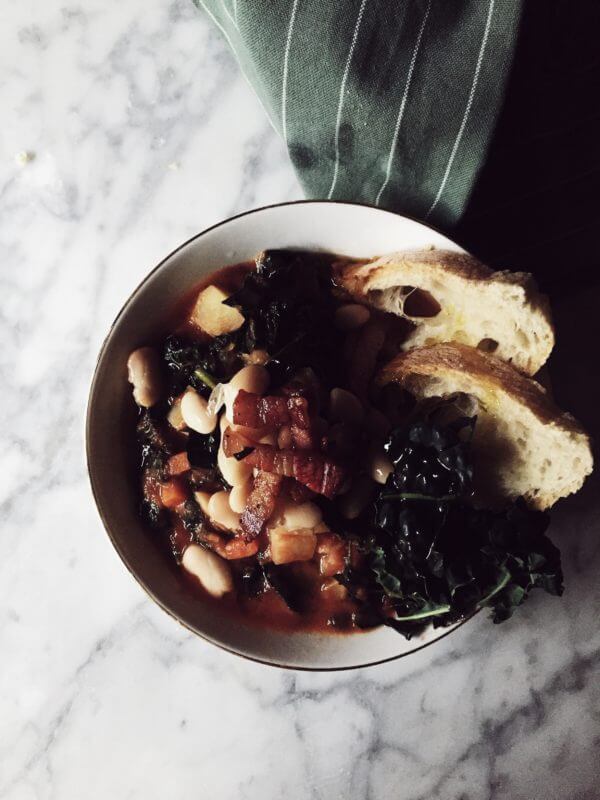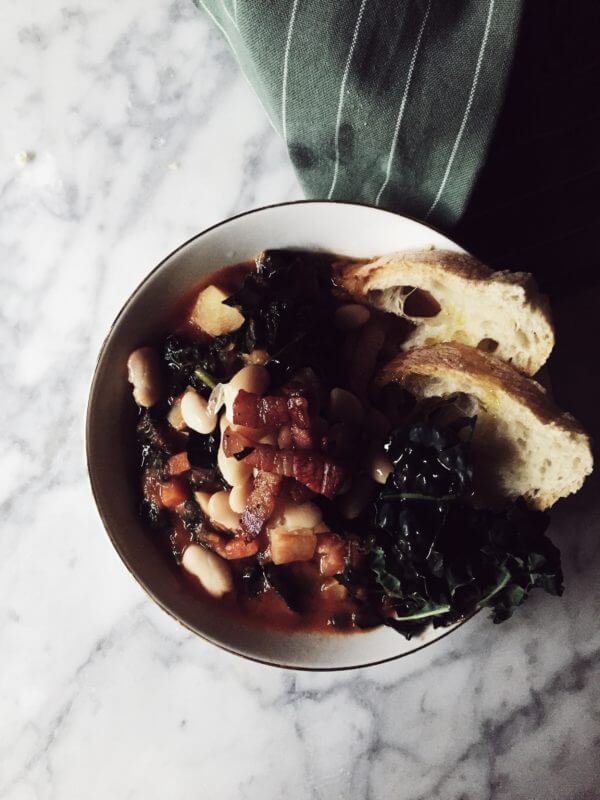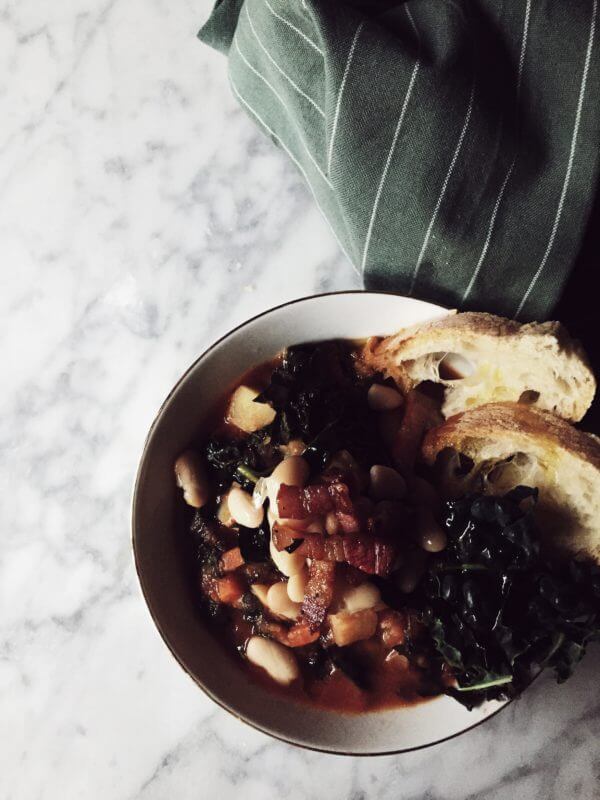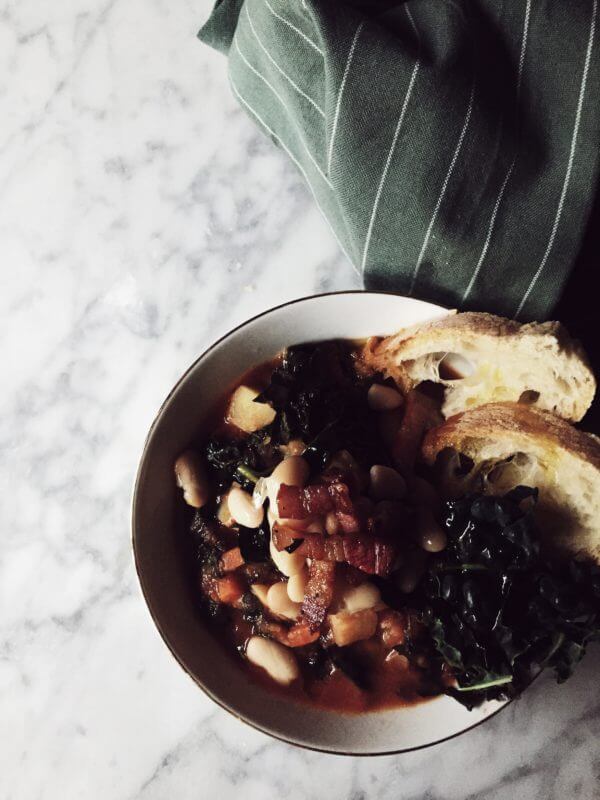 Last year, our Tuscan adventure helped me collect wonderful recipes and cooking books that I am gradually and satisfyingly trying, including this Tuscan white bean and kale soup recipe that Monticchiello's friend Roberto gave me.
It's all you need to restore from a windy, cold winter day.
I remember my first Italian winters to be freezing (I was born in Venezuela, and there's no winter there). I can clearly recall two sensations: lack of physical flexibility (socks, wool itching vests, coats, scarfs, hats, sweaters…) and cheek-ache (don't ask me why).
But time taught me how to survive and now Winter is as awesome as Summer. It's the perfect time for coziness. And I love coziness. Also, I have a few secrets: large boots, so I can wear (and not show) the heaviest socks in town; hats; liters of burning teas; spirits :-), and Tuscan scorching soups…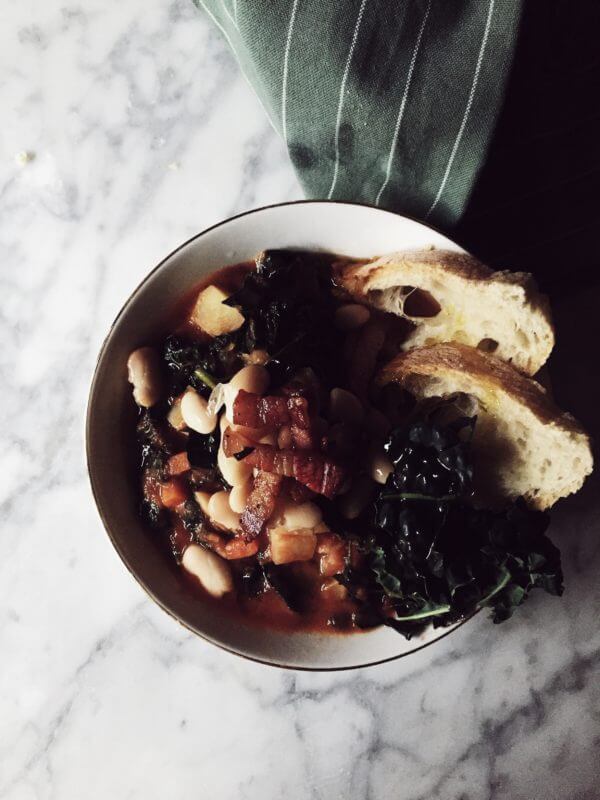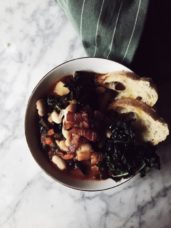 Tuscan white bean and kale soup recipe
Ingredients
1

fresh onion

1

carrot

1

bunch of kale

2

medium potatoes

1

can

white cannellini beans (pre-cooked)

17.5 oz

1

cup

of tomato puree

2

cups

of water

salt

extra-virgin olive oil

4

slices

of Italian bread

Casareccio - sourdough is the best
Instructions
Peel and dice the potatoes. Trim (remove the stem and center vein) and julienne the kale.

Peel and thinly chop carrots and onion.

Brown them in a medium-size pot with a few tablespoons of olive oil.

Add the tomato puree, stir and let cook a few minutes.

Add potatoes, kale and a teaspoon of salt and stir. Add water and cook for about an hour.

After 30 minutes, puree half of the beans and add both the bean cream and the whole beans to the soup.

When the cooking hour has passed, serve the soup hot into bowls where you have previously laid sliced Italian bread.

You can season the soup with parmesan or pecorino cheese, olive oil or crunchy toasted pancetta (my fave).
enjoy your warming Tuscan white bean and kale soup recipe

Claudia