Savory zucchini bread recipe with healthy ingredients. Make this savory zucchini bread loaf for a healthy breakfast or an Italian style brunch!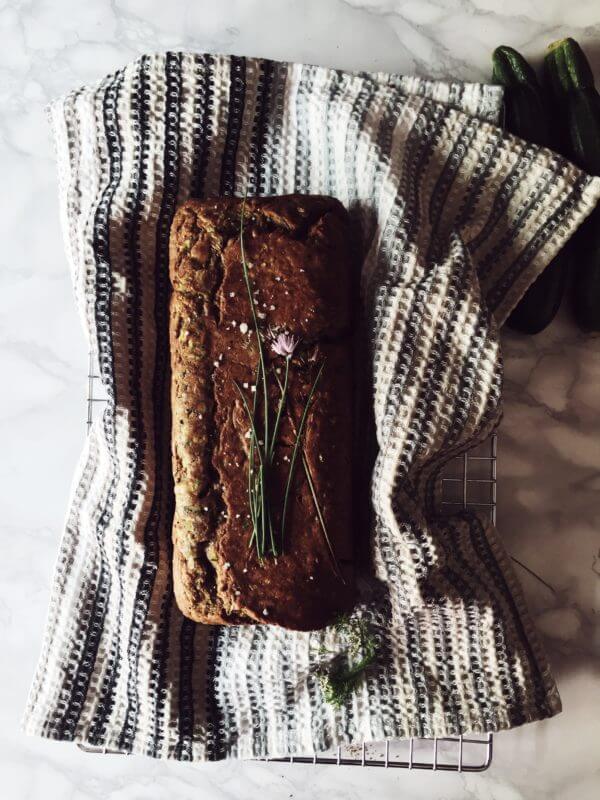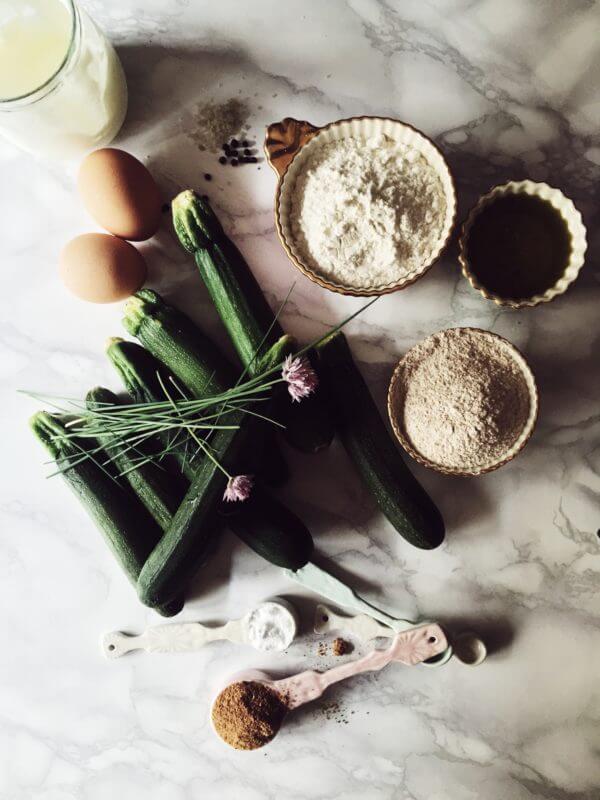 This savory zucchini bread is a recipe to take care of yourself, by baking something delicious, but healthy.
Italian healthy eating doesn't imply sacrificing, it means enjoying the food YOU make, balancing carbs, proteins, and fats, like in this savory zucchini bread loaf.
In Italy, eating healthy also means using the best natural ingredients, and most of them are already in your pantry.
This zucchini bread is made with yogurt and extra-virgin olive oil, whole wheat flour, brown sugar, and chives (perfect for intensifying the zucchini flavor).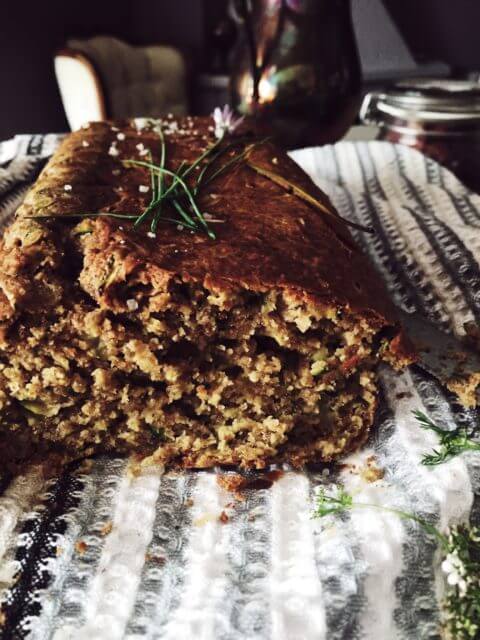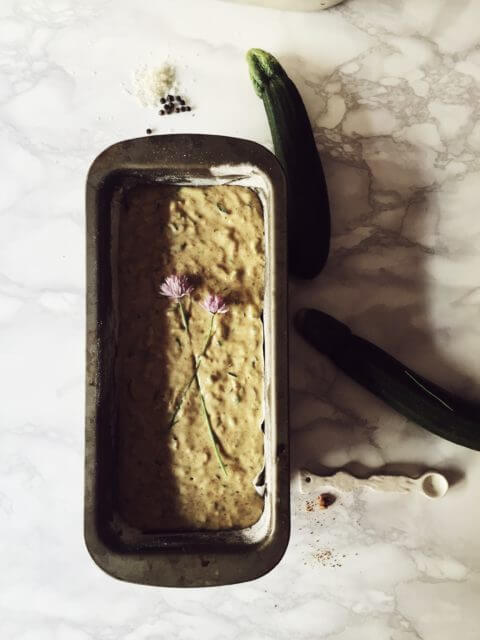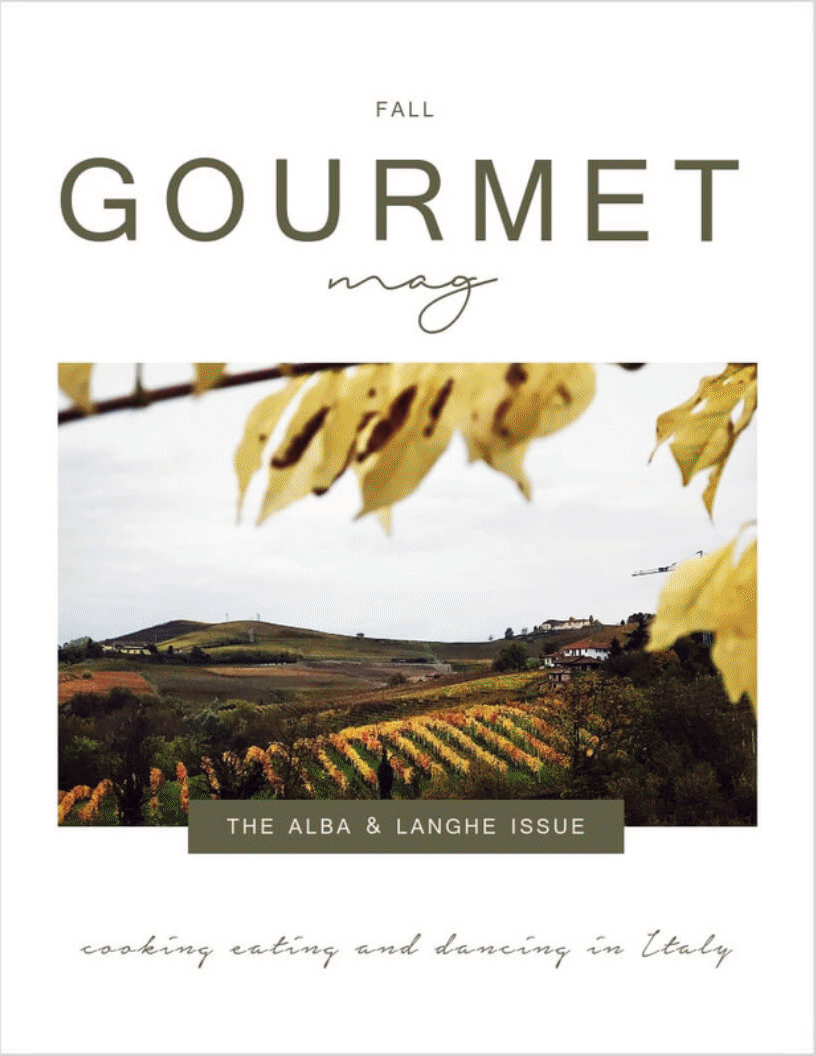 The one sitting on the porch at sunset, sipping from a glass of wine
…while the salsa al pomodoro is simmering on the stovetop.
The one enjoying the wait
(probably nibbling from a charcuterie board).
The one that picks a leaf from the basil plant, inhales the aroma
…and delicately lays it next to a nest of homemade pasta.
The one that welcomes a few friends for dinner, to share the latest find:
an Italian aged goat cheese, to be savored with an exquisite Barolo
…that should have decanted perfectly by now.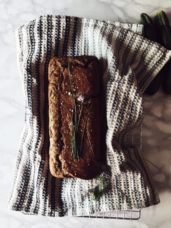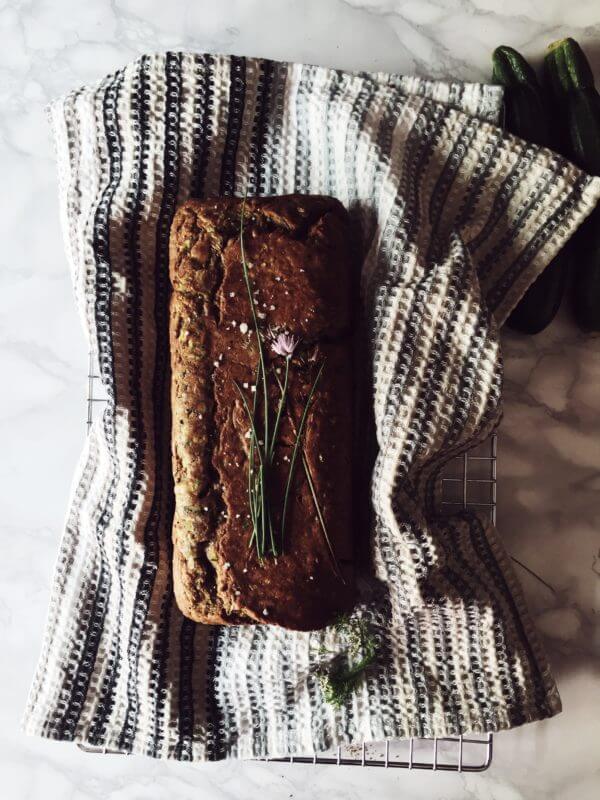 savory zucchini bread recipe
Ingredients
1.5

cups

zucchini

or 4 medium/small zucchini

2

eggs

½

cup

Greek yogurt

2/3

cup

extra-virgin olive oil

1

teaspoons

salt

2

tablespoons

brown sugar or coconut sugar

½

handful of chives

1

cup

00 flour

1

cup

whole meal flour

1

teaspoon

baking soda

1

teaspoon

baking powder

1

teaspoon

black pepper
Instructions
Preheat oven at 350°F (180°F).

Clean and julienne the zucchini. Thinly chop the chives.

Place them in the mixer's bowl. Add eggs, salt, sugar, yogurt and olive oil. Mix well. Add flours, baking soda and baking powder.

Oil and flour the loaf mold (or line it with parchment paper). Pour in the batter and bake 30-35 minutes, until a knife or skewer comes out almost completely clean.

I tried to place two nice chive flowers on top, but they turned brownish, so they become the final garnish :-).
Enjoy your delicious savory zucchini bread!
Claudia