Zucchini flowers stuffed with mozzarella and matcha and battered in miso.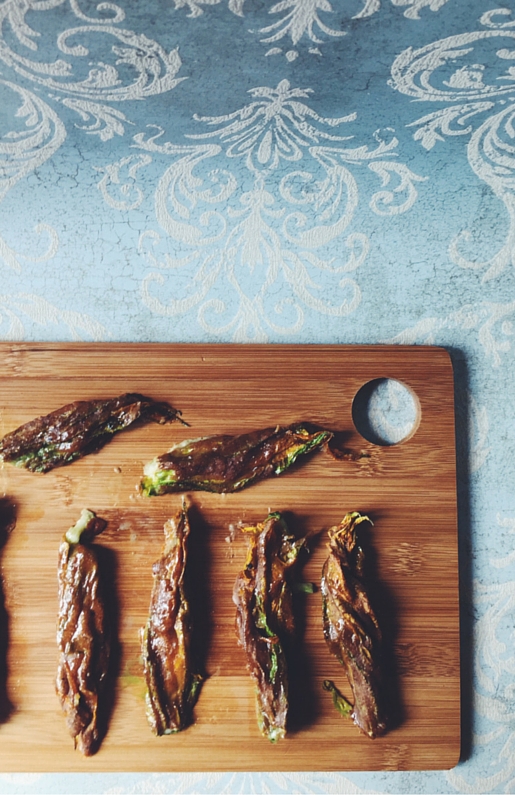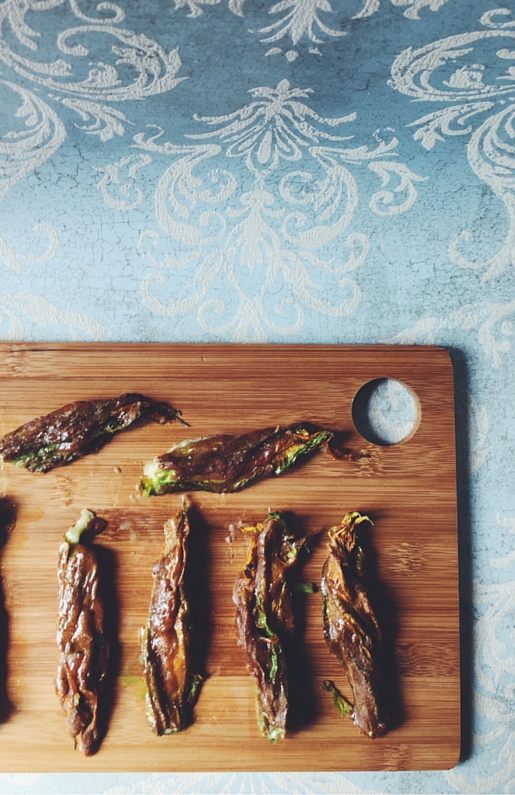 In Rome, there is only one way to eat zucchini flowers: stuffed with mozzarella & anchovies, battered, and fried. Delicious.
In my house, of course, we admit variations on the theme. And we forgive artistic licenses, especially if the results are as good as this one.
I've been struggling with an issue for a few months: matcha. Everyone was blogging about it. My Pinterest homepage was all greened up by matcha recipes: desserts, main dishes, and wonderful cakes.
And I didn't want to miss it. Me, the Japan lover, the one who drinks liters of green tea every week!
So I made a zucchini flowers recipe, stuffed with mozzarella and matcha.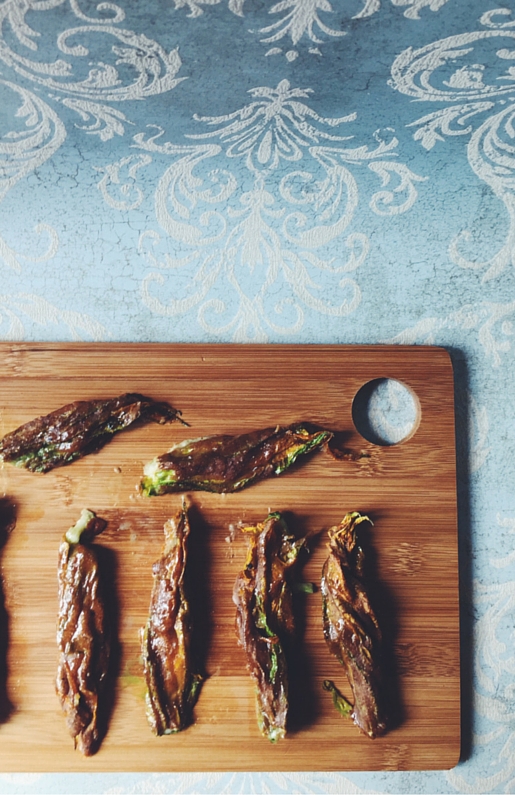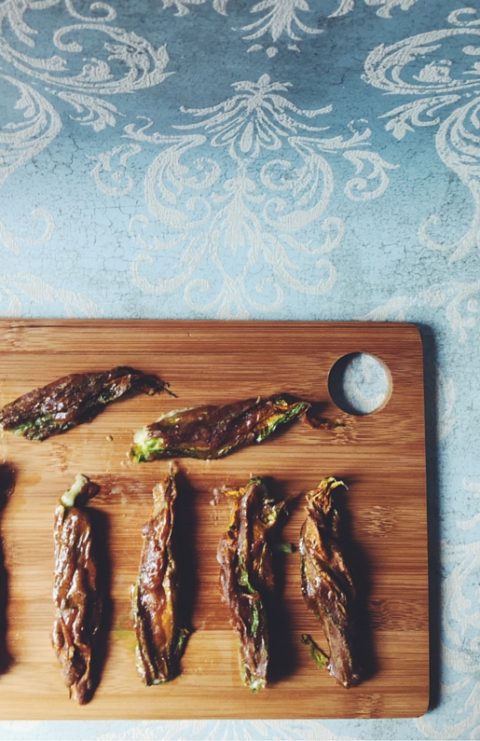 zucchini flowers stuffed with mozzarella and matcha recipe
Ingredients
1/2

cup

whole wheat flour

1

teaspoon

of miso paste

1/2

cup

sparkling water

1/2

teaspoon

of matcha powder

10-12

zucchini blossoms

3-3,5

oz

mozzarella

80-100 gr

1

tablespoon

extra-virgin olive oil
Instructions
Preheat oven to 200°C.

Delicately clean the flowers. Remove spiny leaves, cut off the stem, cut the blossom lengthwise and remove the pistil.

Cut the mozzarella in 4-5 cm pieces.

Place one piece of mozzarella in each opened flower, sprinkle with matcha and a pinch of salt.

Close the blossoms, rolling them up on themselves and set them aside.

Dissolve miso in the sparkling water, place the liquid in a bowl, add the flour and mix.

Batter one blossom at the time and dispose them on an oven sheet with parchment paper.

Sprinkle the blossoms with olive oil.

Oven bake for 15 minutes.

Matcha zucchini blossoms are ready and delicious, not ashamed of being the last matcha recipe on the web!
enjoy your zucchini flowers
Claudia