In this post you'll get the authentic Italian tomato bruschetta recipe.
To make the real bruschetta you'll only need bread, tomatoes, garlic, and olive oil.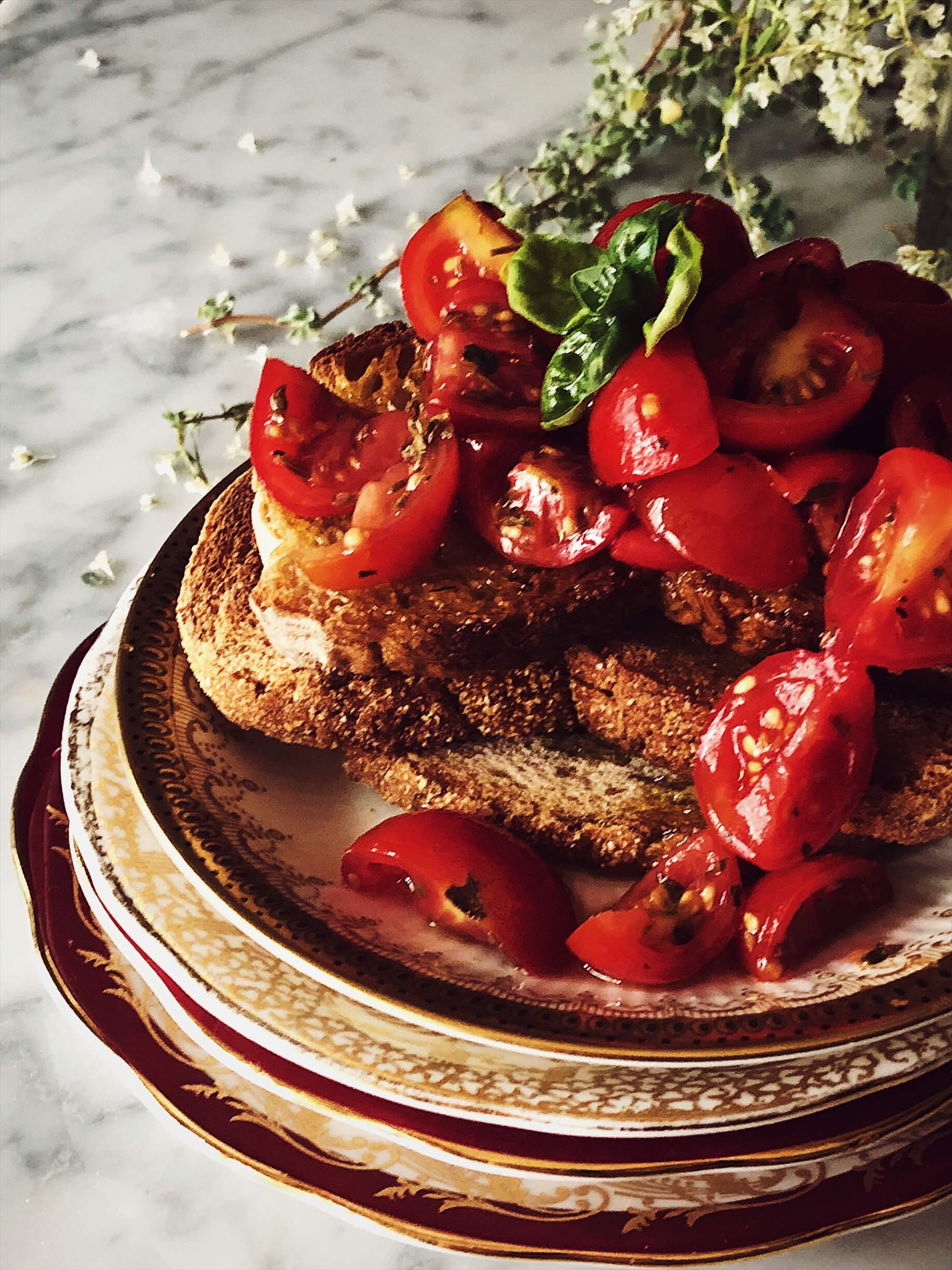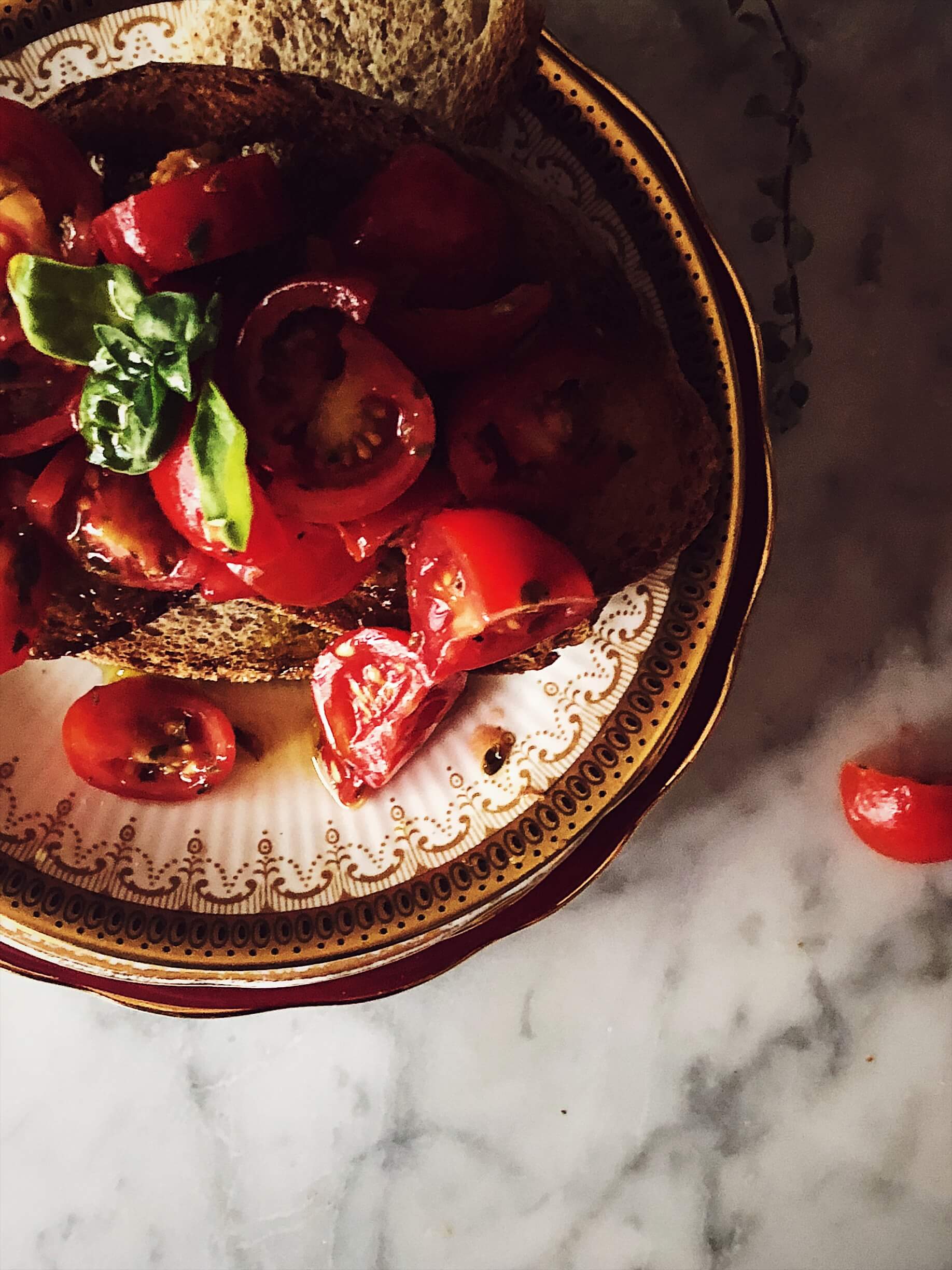 The authentic Italian tomato bruschetta recipe is very easy: toasted bread, spread with fresh garlic and served with cut tomatoes, seasoned with salt, olive oil and fresh basil leaves.
To make the traditional Italian bruschetta, I recommend preparing tomatoes ahead of time, at least an hour, for flavors to set!
You can make both tomato or cherry tomatoes bruschetta, which is my favorite, but wait for them to be season and full of flavor!
Make at least 2 bruschetta per person.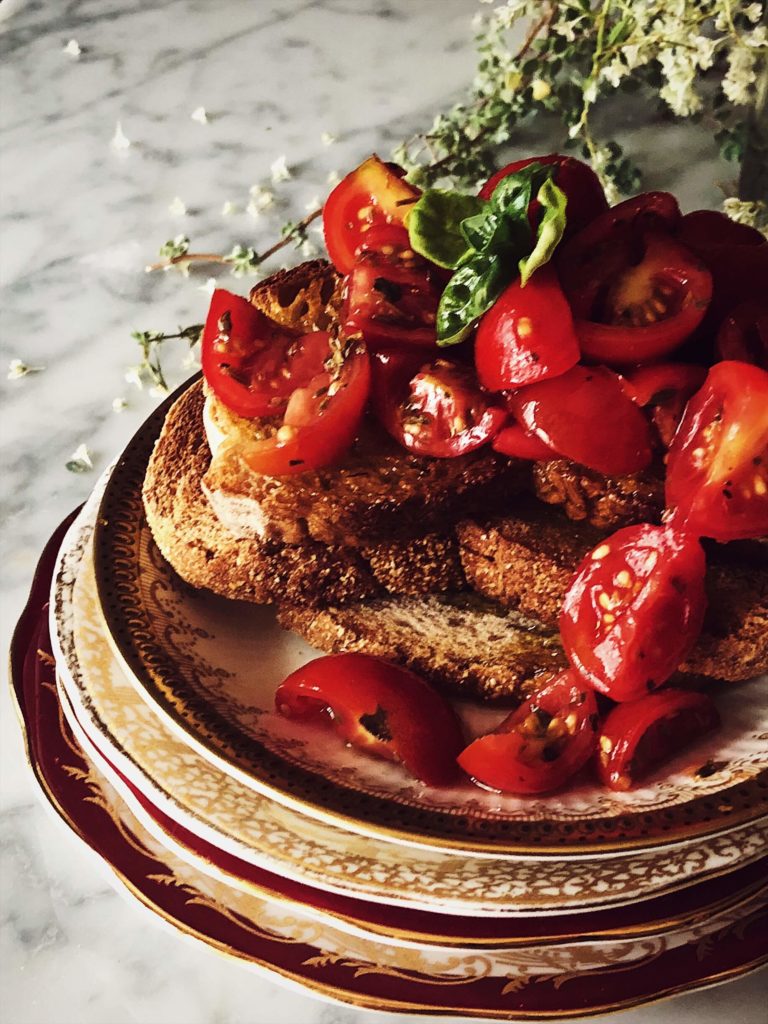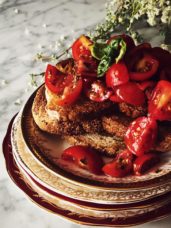 tomato bruschetta recipe
Ingredients
for the tomatoes
3

cups

cherry tomatoes

or 2-3 medium heirloom tomatoes

1-2

garlic cloves

4-6

basil leaves

2

tablespoons

extra-virgin olive oil

1

teaspoon

sea salt
for the bruschettas
1

garlic clove

6-10

slices

casereccio bread

olive oil

salt
Instructions
tomatoes
Finely chop tomatoes, place them in a bowl and season them with olive oil, salt, 1-2 peeled and smashed garlic cloves and coarsely chopped basil.

Let sit, room temperature for a couple of hours, or refrigerate overnight if you are making these a lot ahead of time.

Find and remove garlic cloves.
bruschetta
Pierce it with a toothpick (so you don't get smelly fingers).

Slice Italian bread. For bruschetta you should use crusty Italian bread, the so called pane casareccio.

Toast it on a grill pan or in the oven.

Once toasted, rub the garlic clove on the whole surface of the bread, pour extra-virgin olive oil and sprinkle it with salt to your taste.

Pour a spoonful or two of tomatoes over the bread and enjoy.
Recipe Notes
Sorry, it is not recommendable to make bruschetta (except for the tomatoes) ahead of time: you would lose a lot of flavor and crunchiness.
Enjoy your tomato bruschetta!
Claudia