Tuna pasta with canned tuna and fresh tomatoes (or passata).
Tuna pasta is a dish you make when you have nothing else in the pantry, or when you are craving it. Because it's delicious.
This is a canned tuna pasta recipe with tomatoes, fresh tomatoes. You can make tomato tuna pasta both with tomato paste (passata) or fresh tomatoes. If they're out of season or you simply don't have any, feel free to use tomato paste instead of the fresh veggies.
This is a very simple pasta recipe Italian people make every time they have little time but lots of appetite.
The tuna pasta sauce is made with only a few ingredients: tomatoes (substitute with passata), onion, oregano (but you can use basil as well), and canned tuna. I usually buy tuna fillets in extra-virgin olive oil, cause I'm Italian… and picky. But tuna pasta in tomato sauce is delicious with any canned tuna.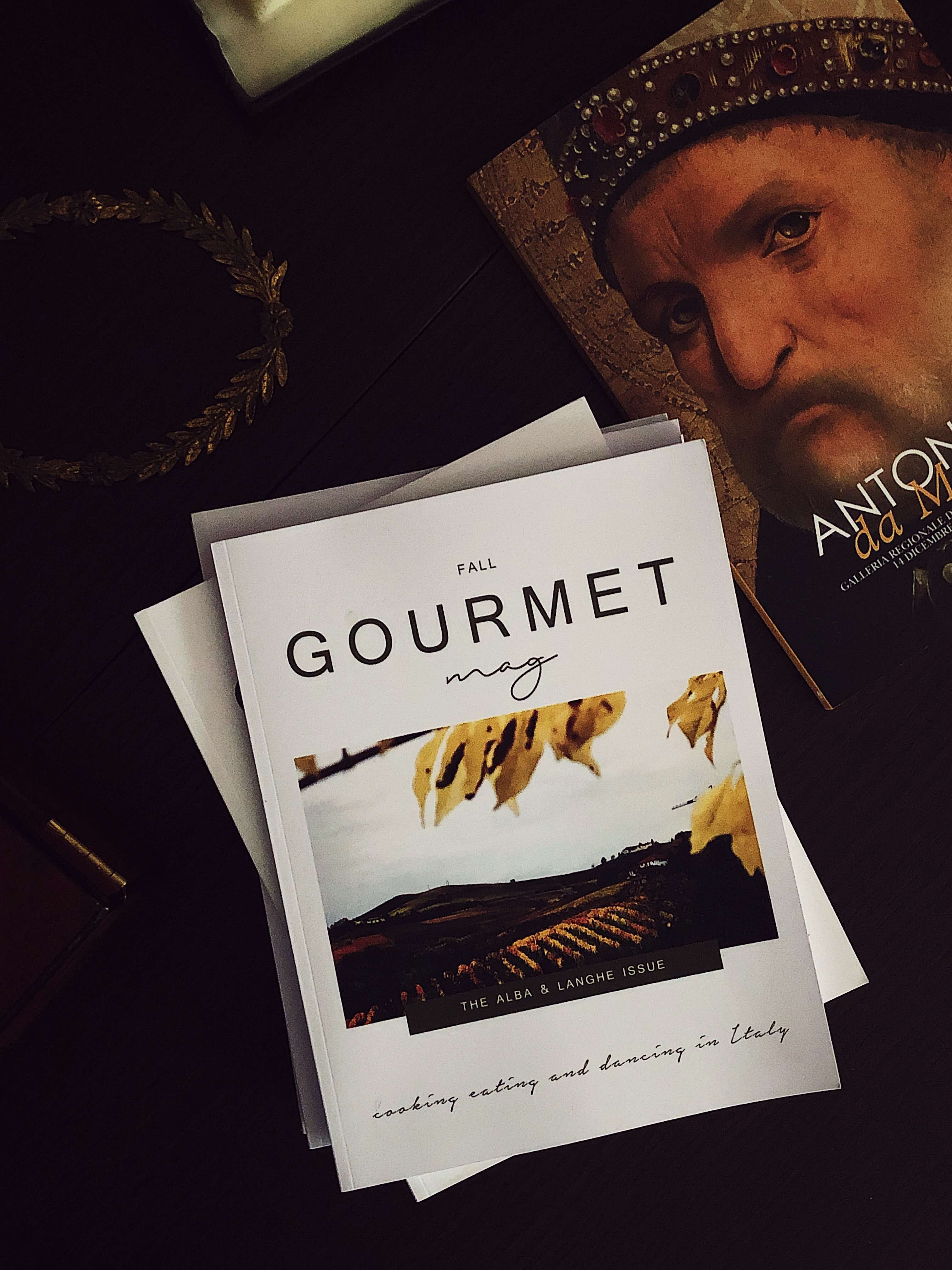 a seasonal Italian magazine and slow travel journal
The Gourmet Mag is an independent magazine about Italy. It aims to narrate Italy, the authentic one, describing it through its cuisine, places, lifestyle, and culture.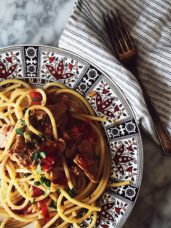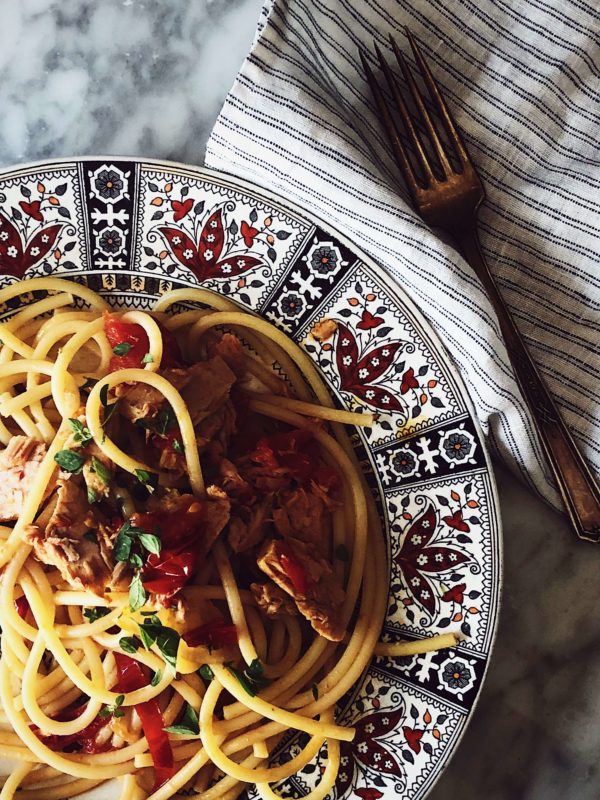 canned tuna pasta recipe with tomatoes
an easy Italian canned tuna pasta recipe
Ingredients
1

yellow onion

3

heirloom or salad tomatoes

medium

4.6

oz

canned tuna fillets in oil

- 130 gr

7

oz

bucatini pasta

- 200 gr

1

tablespoon

extra virgin olive oil

1

tablespoon

fresh oregano leaves

salt
Instructions
Bring pasta water to a boil.

Thinly slice the onion and the tomatoes. Finely chop oregano leaves.

Heat the olive oil in a large pan, add the onion and cook until golden (about 5 minutes). Add tomatoes and a tiny pinch of salt (tuna is already salted), cover and cook about 10 minutes.

Meanwhile, cook pasta according to packaging directions.

Drain tuna and add it to the skillet, smash it with a fork and sauté a couple of minutes.

Drain pasta and transfer it to the skillet. Mix and sauté a minute or so (high heat).

Garnish with oregano and serve hot.
Enjoy your Italian tuna pasta!
Claudia