Chiacchiere, or frappe, are Italian fried dough strips dusted with powdered sugar. In this post you'll discover the authentic recipe for Italian Chiacchiere, the crunchy and sugary Carnival sweets. And a trick to make them perfect!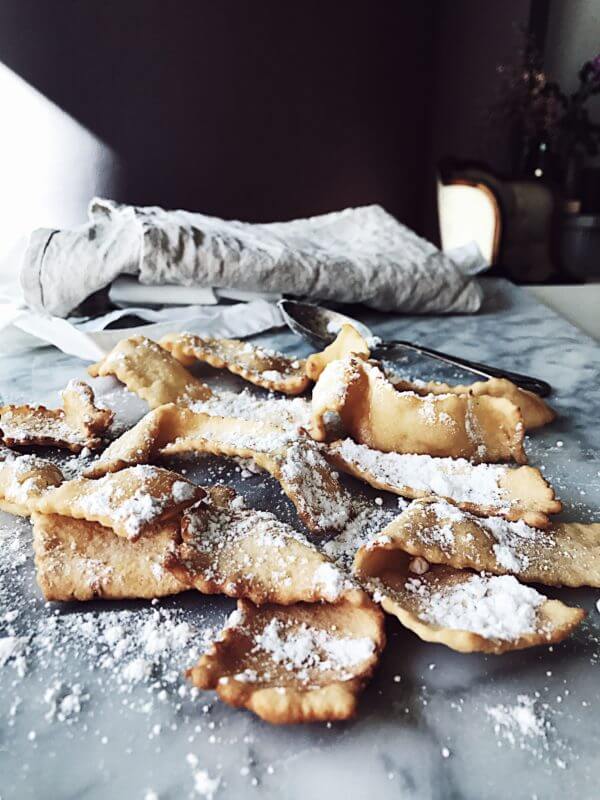 WHAT ARE CHIACCHIERE
Italian Chiacchiere, called Frappe here in Rome, are thin fried dough sweets covered with powdered sugar. It is the traditional Carnival treat that you'll find everywhere in Italy, only with different names and slight variations. 
Sometimes Chiacchiere are flavored with a spice or a liquor, sometimes they are covered with Nutella, and, in a healthy effort, you may find them baked instead of fried.
During Carnival, any family or friends gathering will end with a tray of Chiacchiere and some other typical seasonal sweet. In Rome, for example, the Chiacchiere are sided by Castagnole: soft and grainy dough balls, fried, and covered with copious amounts of sugar.
They sound similar to Chiacchiere, but they're very different in flavor and texture. I wouldn't know which to choose, so I won't, ever!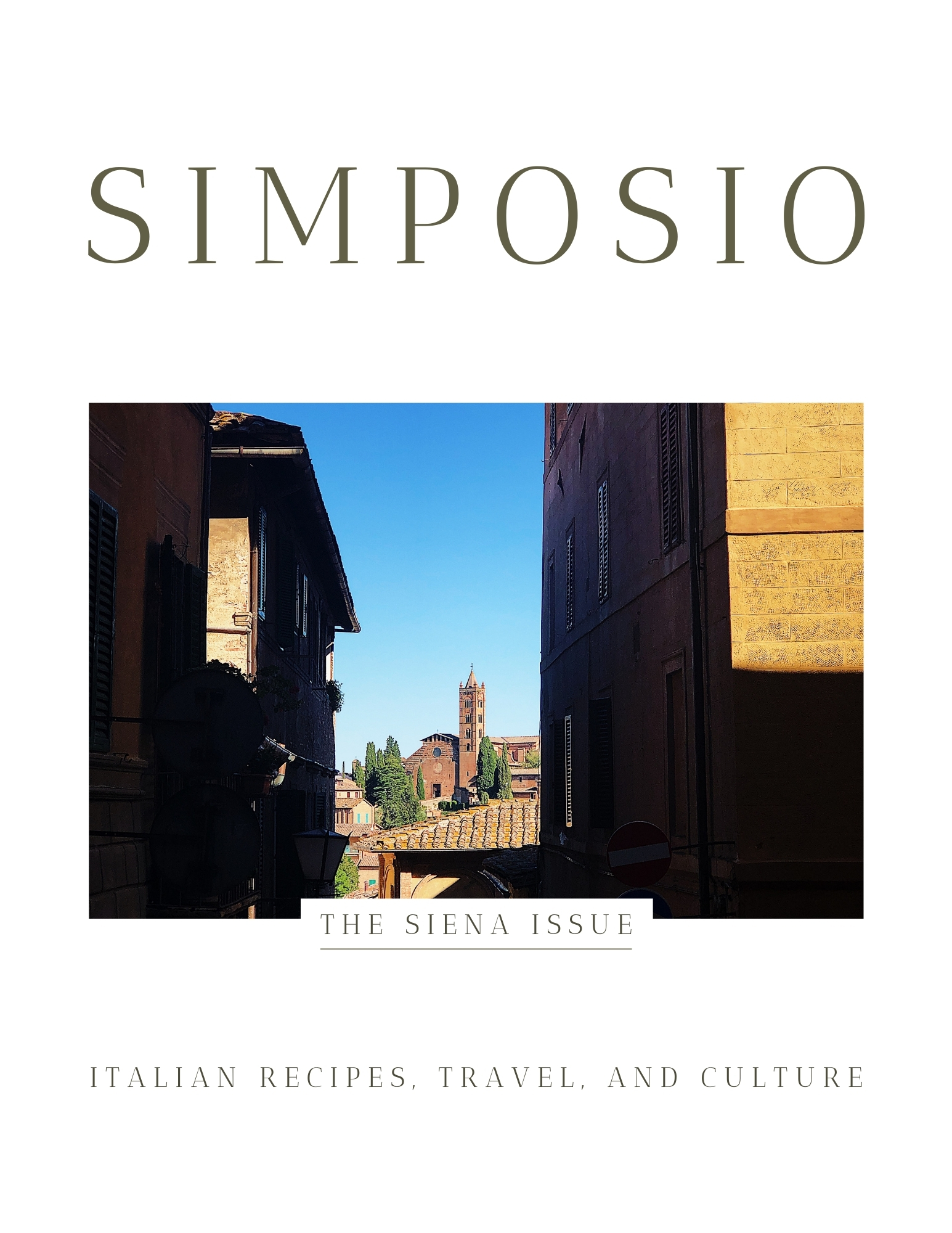 an Italian travel, recipe, and culture magazine
Subscribe to my weekly newsletter and get a
FREE SAMPLE
of the mag!
HOW TO MAKE AUTHENTIC ITALIAN CHIACCHIERE
Instead of buying them, I sometimes make my own Chiacchiere. I have discovered the recipe to get the same store-bought result. 
And a little trick.
There's a tiny secret to get the Chiacchiere crunchy fried ribbons. To get really thin strips that curl while frying, a rolling pin isn't enough: you must use a pasta roller. This way, you get lean and light sheets of dough. You only have to cut them with a pasta cutter and deep fry them.
Finally, sprinkle them with powdered sugar.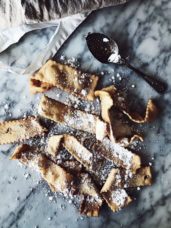 Chiacchiere recipe
Ingredients
1 + 1/3

cups

00 flour

170 gr - 6 oz

1

egg

1/5

cup

white sugar

40 gr - 1.4 oz

2

tablespoons

Mandarinetto or other citrus liquor

1.5

tablespoons

butter at room temperature

20 gr - 0.7 oz

1

organic lemon

the grated zest

1

pinch

salt

frying oil

2-3

tablespoons

confectionary sugar
best results with a pasta roller!
Instructions
Sift the flour through a strainer into the food processor bowl. Add the egg, the butter, sugar, lemon zest, salt, and liquor.

Mix, dough-hook on, until a ball forms around the hook.

Cover the bowl with a tablecloth and let the dough rest for an hour.

Roll out the dough over a floured working surface. Make it as thin as you can. The best result I've ever had was by rolling it out with a pasta roller, gradually, from the largest size to the penultimate one. The result is an almost see-through dough.

Use a pasta cutter to cut out rectangles or long strips of dough (about 4-6 inches or 10-15 cm long and 1.5-2 inches or 4-6 cm wide).

Heat 2 cups of frying oil in a wok or tall saucepan.

Deep-fry no more than two strips at the time: in a few seconds, you'll need to flip them around and golden brown the other side for another few seconds.

Remove the chiacchiere and set them over a plate with grease-absorbing paper.

When you finish frying the chiacchiere, display them over a tray and sprinkle them with confectionary sugar (help yourself with a colander).
TOOLS AND INGREDIENTS USED IN THIS RECIPE:
THIS LIST INCLUDES AFFILIATE LINKS.
MORE ITALIAN SWEETS
Try making a ricotta cheesecake: with ricotta cheese, heavy cream, and a lemony hint!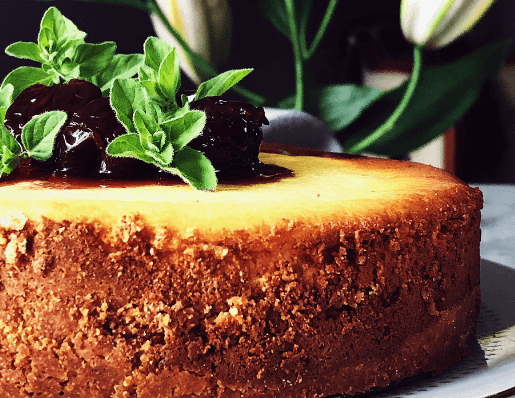 Enjoy your crunchy and sugary Italian Chiacchiere recipe!
Claudia