Tramezzini sandwiches
are similar to tea sandwiches but bigger. In Italy, they're a snack, a party food, or a quick lunch.
Classic tramezzini fillings
are ham & cheese, tuna & tomato, chicken salad, salmon, tuna and artichokes, mozzarella & tomato. Always seasoned with mayonnaise. And remember tramezzini are made with
crustless bread
: you can buy it already crustless or cut out the crust from plain white bread.
Here's a tramezzini sandwich recipe from modern Italy, the one that has slightly opened its doors to new cuisines and ingredients: curry turkey tramezzini.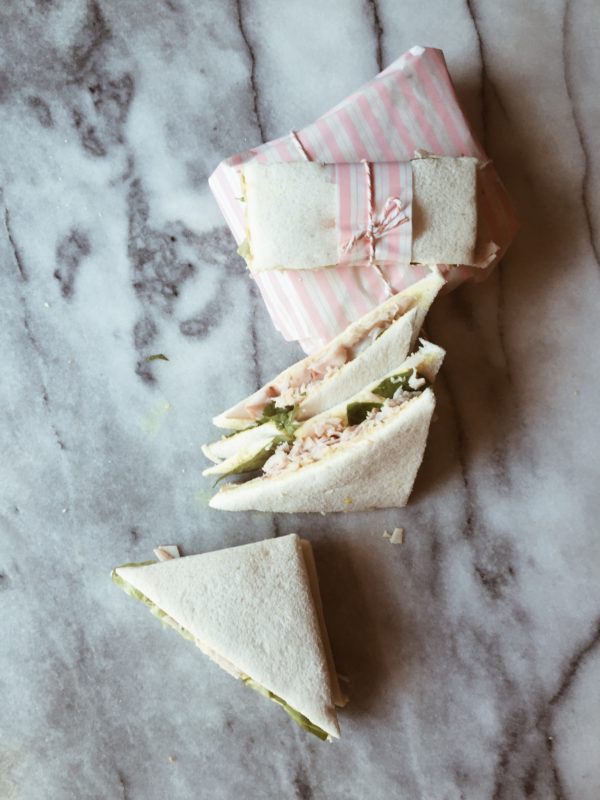 So let's post it for you.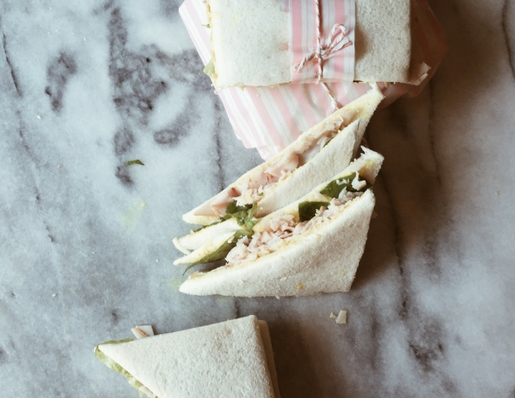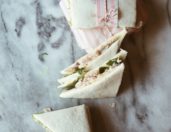 curry turkey tramezzini recipe
Ingredients
½

scallion

1

tablespoon

extra-virgin olive oil

2

oz

plain yogurt

60 gr

½

apple

7

oz

smoked turkey breast

200 gr - thinly sliced

3-4

lettuce leaves

1.5

tablespoons

curry powder

6

slices

white bread

mine was crustless tramezzini bread, but if you don't find it, cut away the crust of plain white bread
Instructions
Coarsely chop the turkey and set it aside. Peel and grate the apple. Clean and coarsely chop the lettuce leaves. Thinly chop the scallion.

Heat the olive oil in a small pan, add the scallion and golden it (less than a minute) over a medium/low heat.

Add the curry powder and the grated apple. Stir and let cook for a minute.

Add the yogurt, stir for a couple of minutes, salt to taste and remove from the heat.

Spread two slices of bread with the cream you made.

Add a layer of lettuce and one of turkey.

Cover, press and cut in triangles or rectangles.

Repeat until you finish the bread.
For a picnic: wrap tramezzini in parchment paper or fancy wax paper and decorate with twine!
Enjoy your tramezzini sandwiches!
Claudia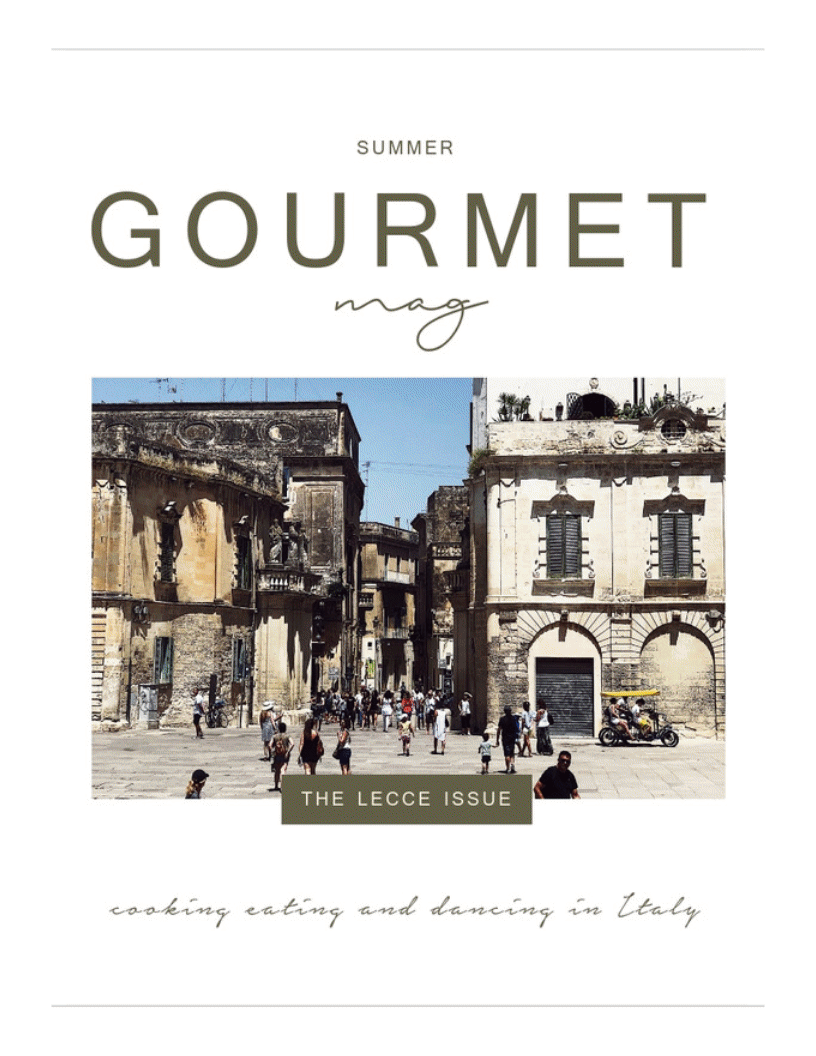 Hey you!
You lover of all things Italy…
Don't miss the Lecce Issue
The places, the people, the dancing.
The fascinating heritage of Puglia
Discover the Florence of the South!