a sweet arepas recipe: dulce de leche, rum flavored and chopped walnuts dipped arepas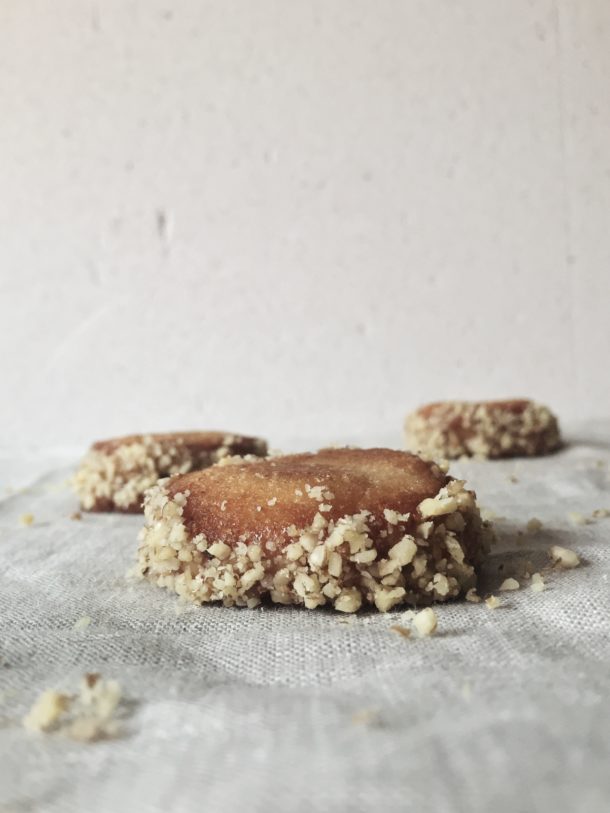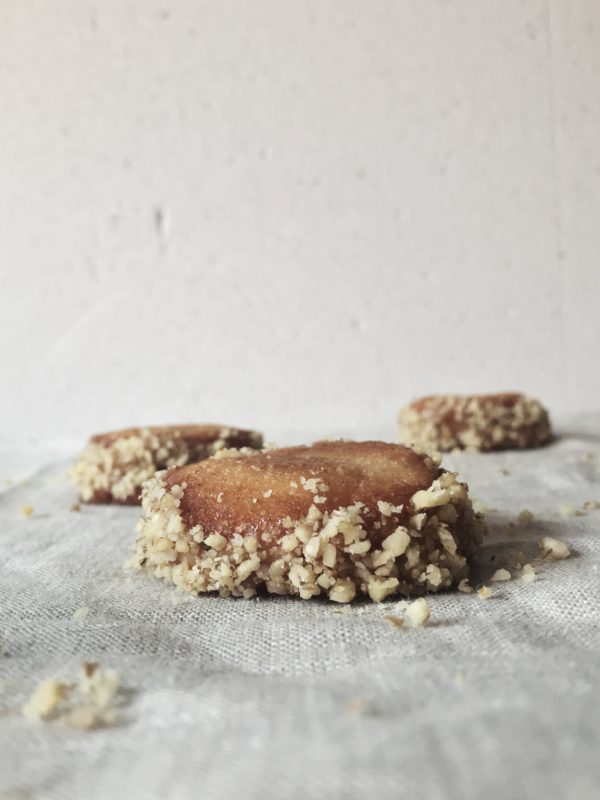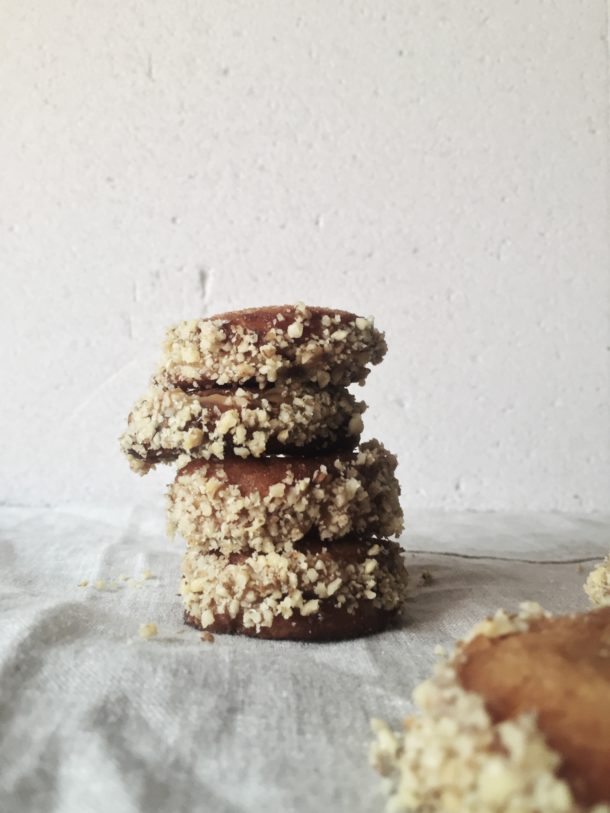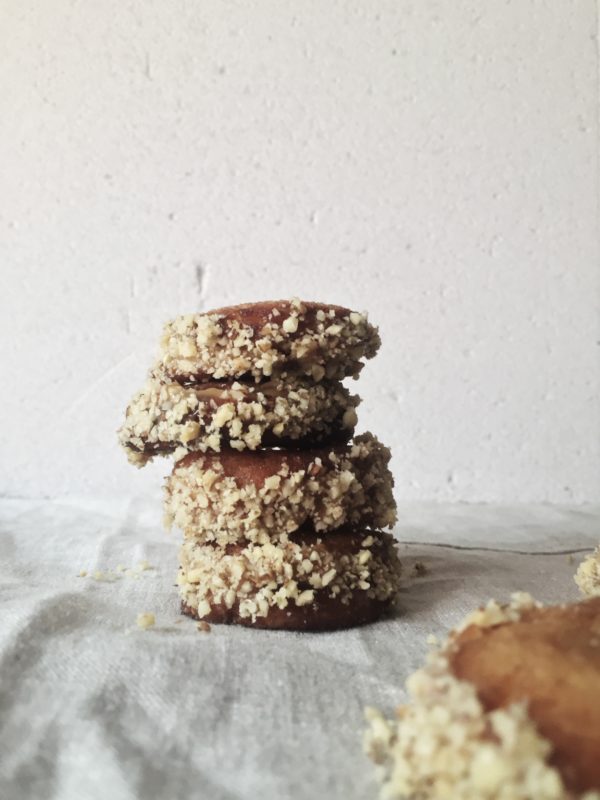 Back to the sweet arepas recipes.
Arepas dulces are already an exquisite goodie of Venezuela's cuisine. But for the arepa project, I made them even better.
N.b. You need 4-5 hours to get the dulce de leche done.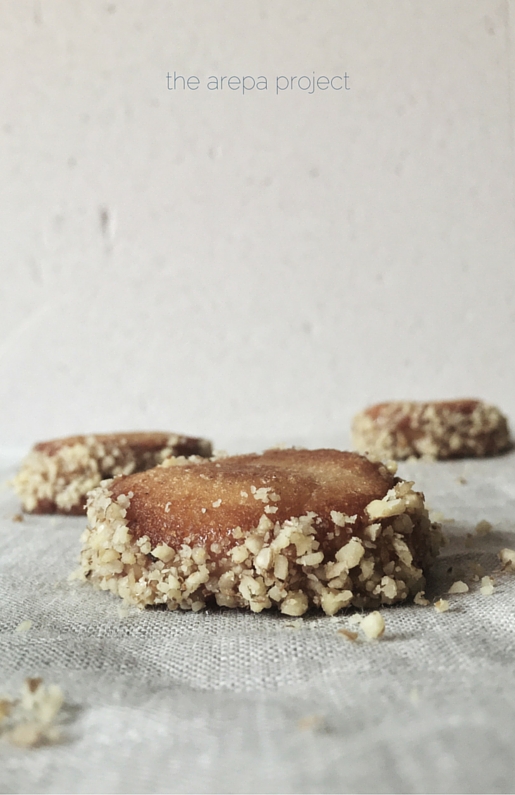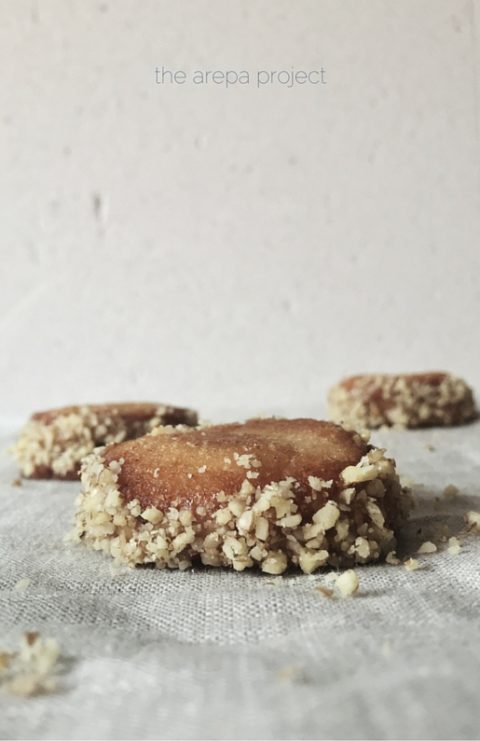 a dulce de leche sweet arepas recipe
Ingredients
1

can

sweet condensed milk

1

cup

harina pan

3/4

cup

hot tap water

2

tbsp

rum

1,5

tbsp

brown sugar

1/2

tsp

salt

½

cup

frying vegetable oil

I use sesame seeds

½

cup

peeled walnuts
Instructions
Make dulce de leche. Place the unopened can of sweet condensed milk in a high pot, cover with water (2 inches over the lid) and bring to a boil. Reduce heat to get a gentle simmer. Simmer 2 hours, flip and simmer one more hour and a half. Let the can completely cool before opening it.

Coarsely chop walnuts and place them in a small bowl.

Pour water in a cup/small bowl, add sugar, salt and rum. Mix until sugar and salt are completely dissolved.

Place flour in a bowl and gradually pour in the water mixture. Work with your hands until completely absorbed. You will get a soft dough.

Let rest 5 minutes.

Form small or medium balls of dough. Press them between your hands to form patties. Also, you may place the balls between two plastic papers (or kitchen plastic bags, opened), and roll out the dough with a rolling pan.

Cut out the dough with a round cutter/cup/glass. This way you get nice, neat shapes.

Heat ½ cup of frying oil in a skillet (1 minute).

Fry the arepas 3-5 minutes per side, until golden.

Remove and place them over kitchen paper to absorb excess oil.

Use a towel to handle hot arepas and cut them in half, horizontally.

Fill them with dulce de leche and dip the edges in the chopped walnuts.

Serve hot.
enjoy your sweet arepas!
Claudia