How to infuse olive oil with herbs: five recipes from an Italian kitchen. Learn how to make infused olive oil and never buy it again.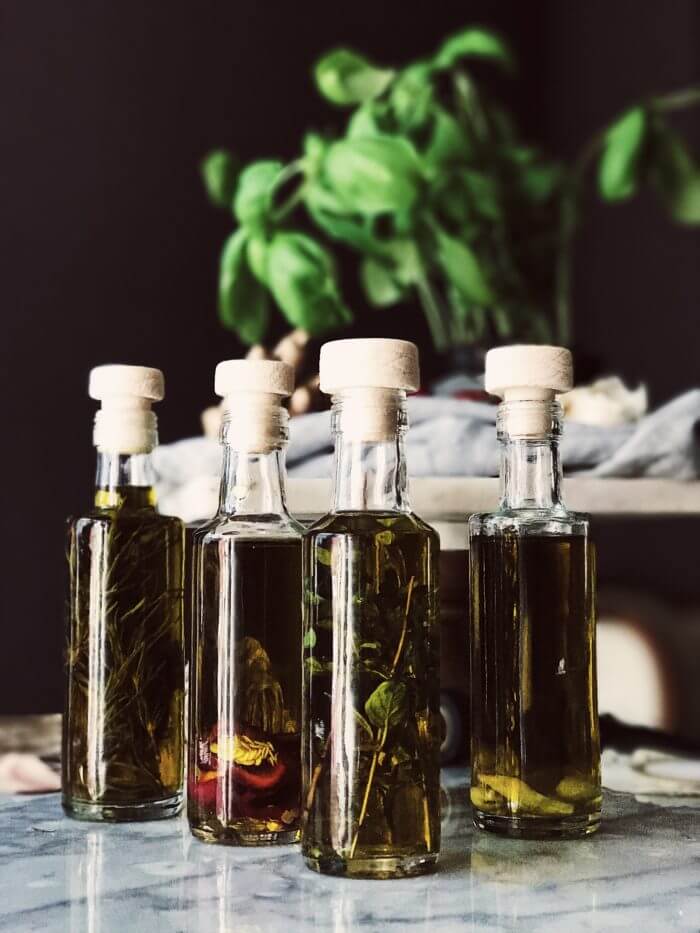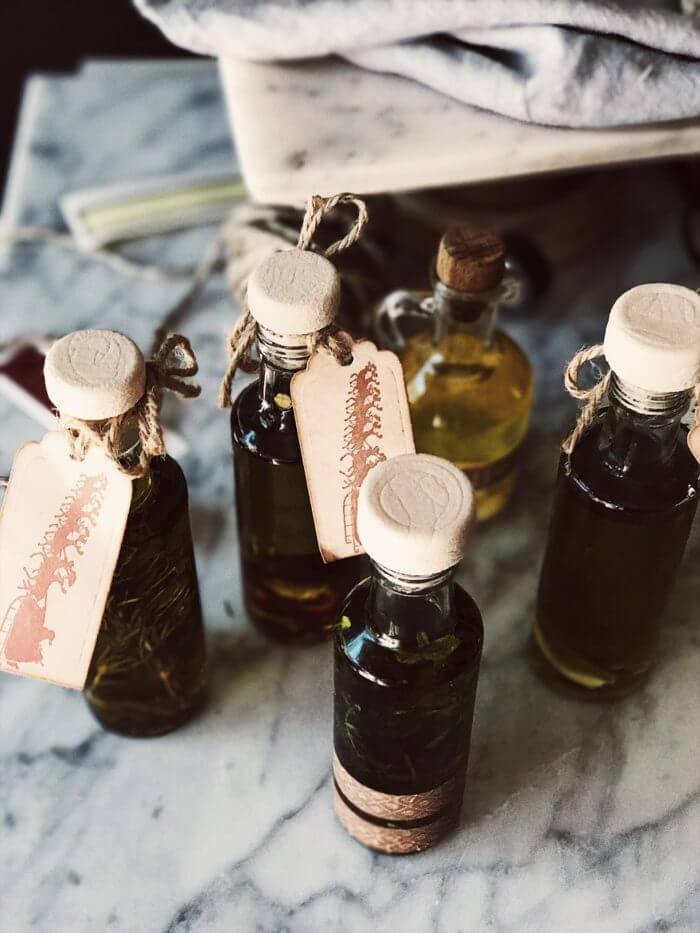 WHAT HERBS AND SPICES TO INFUSE OLIVE OIL AND HOW TO USE THEM IN THE KITCHEN
These are five basic infused olive oil recipes I use a lot in my kitchen. Each has a different purpose, as diverse are the aromas and the ingredients and dishes they exalt.
The basil-infused olive oil is perfect for salads or tomato sauce – you know, those final drops you sprinkle "a crudo," raw.
Rosemary-infused olive oil is great for potatoes and meat dishes. But also on chocolate desserts – gelato! – pumpkin, and mushrooms.
Chili-infused olive oil goes on everything: it adds that extraordinary hint, that final tickle to your palate. It is delicious even on a basic, toasted, and garlic-rubbed bruschetta. Try it on oven-baked fish, on grilled vegetables, or boiled eggs.
Fresh oregano-infused olive oil is excellent with roasted potatoes, but try it on mashed potatoes too. Or on salads, even winter, warm salads.
There are no limits for garlic-infused olive oil: it is perfect on almost every Italian recipe, plus it is milder than straightforward chopped garlic.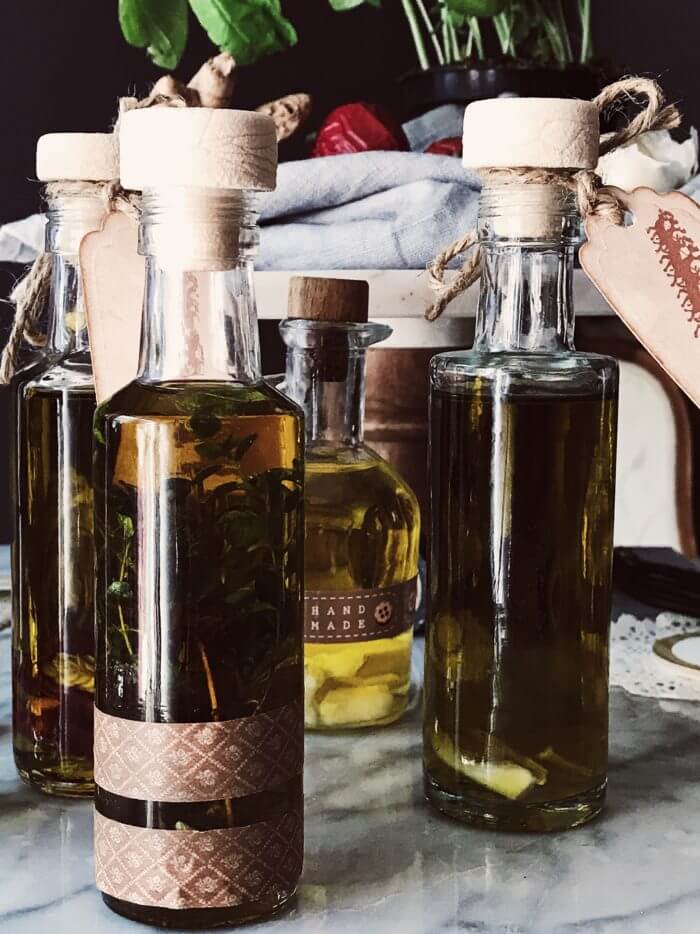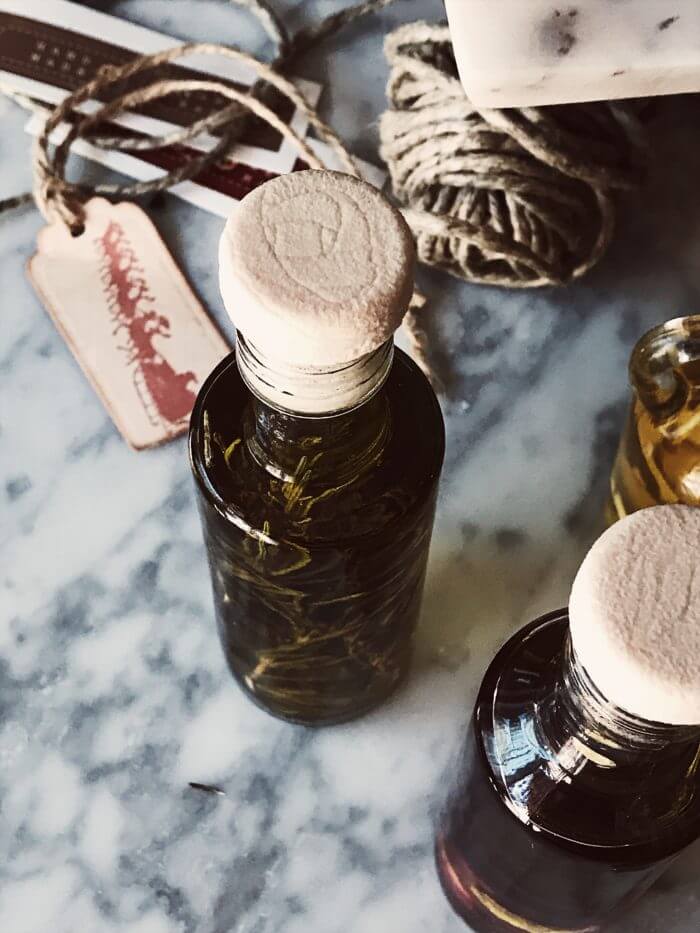 HOW TO INFUSE OLIVE OIL WITH HERBS AND SPICES
Infused olive oils are basically made all the same way.
You must clean the herbs properly, of course. And dry them thoroughly.
If you engrave chili with a knife, it will release more flavor. You must peel the garlic and eventually cut it in two – if it's too big for the bottle opening.
As per quantities… it depends on your personal tastes and how intense you want the flavor. Start with 2 sprigs of rosemary or oregano, 2 garlic cloves, and 1/2 handful of basil leaves for 200 ml (6.7 oz) of extra-virgin olive oil.
Remember, Italian cuisine exalts flavors. It doesn't cover them: you are looking for an aroma, not a flavor.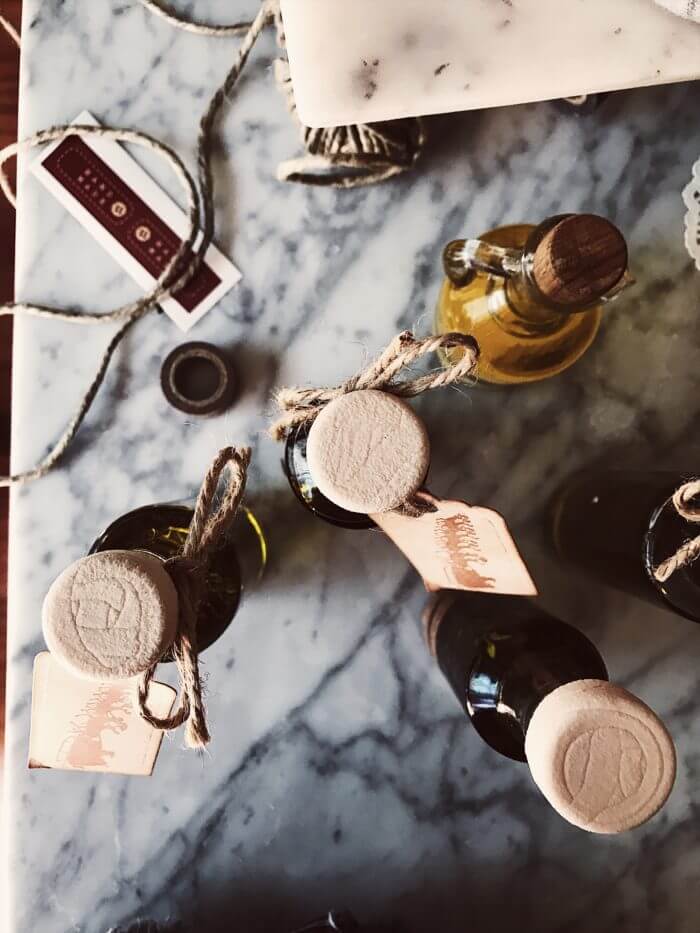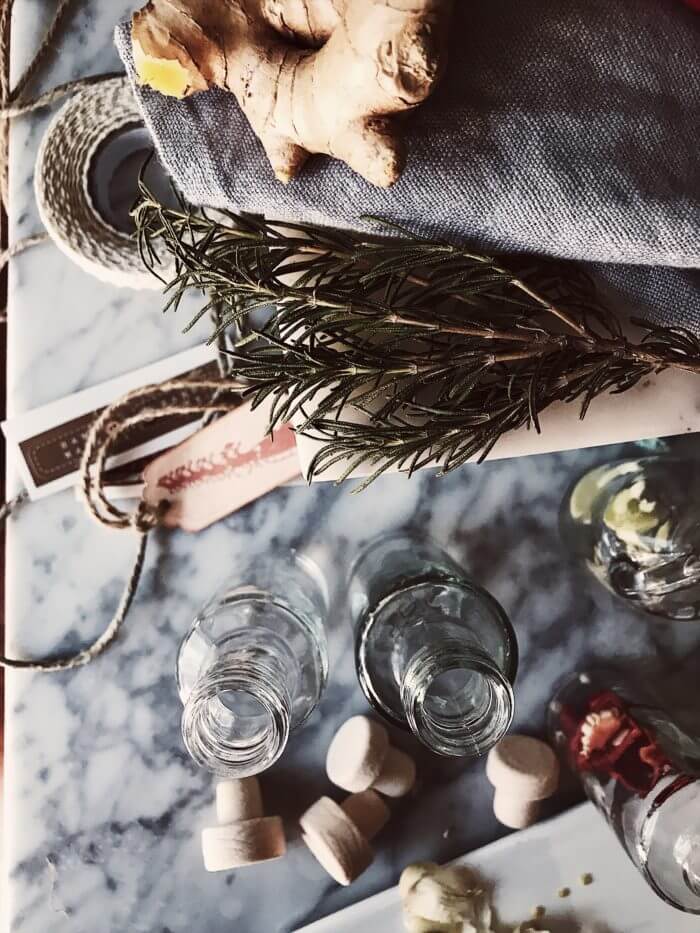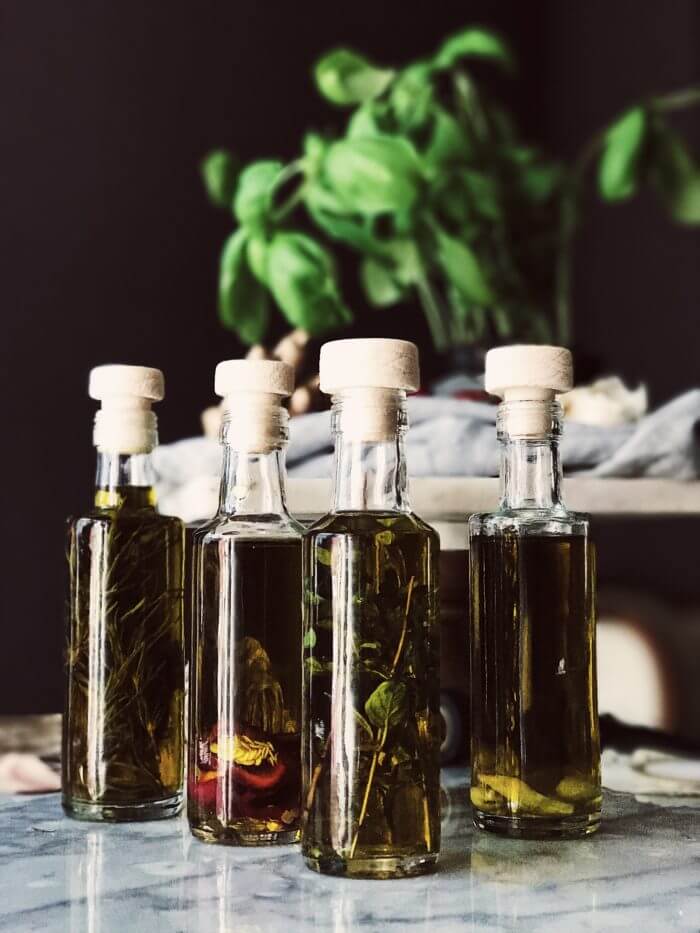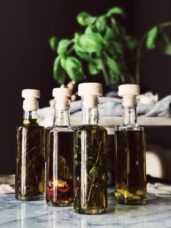 how to make infused olive oil with herbs
Ingredients
fresh basil

rosemary

chili

fresh oregano

garlic

extra-virgin olive oil

glass bottles
Instructions
Sterilize the containers. I had beautiful mini bottles (and a jar!) that I cleaned in the dishwasher and used immediately afterward, when still hot.

Prepare the herbs and spices. This means clean them: I used water, vinegar, and baking soda. Then rinse and dry them very well with a kitchen cloth

Peel the garlic and engrave the chili with a knife.

Fill the bottles with the herbs.

Heat the olive oil but don't let it boil!

Fill the bottles with olive oil - enough to cover the herbs and spices entirely.

Wait a couple of weeks before using the oils, three for best results.
Recipe Notes
Remember: you need great quality extra virgin olive oil, and you need it fresh: olive oil starts losing flavor after a year.
Decorate the bottles to make infused olive oils gifts. I used bakers twine, labels, washi tape, and stickers.
♥ Pantry life is about 6 months. ♥
Enjoy your Italian-infused oils.
Claudia