This is the Italian eggplant fritters recipe: eggplant meatballs from Calabria, also called "braciole di melanzane".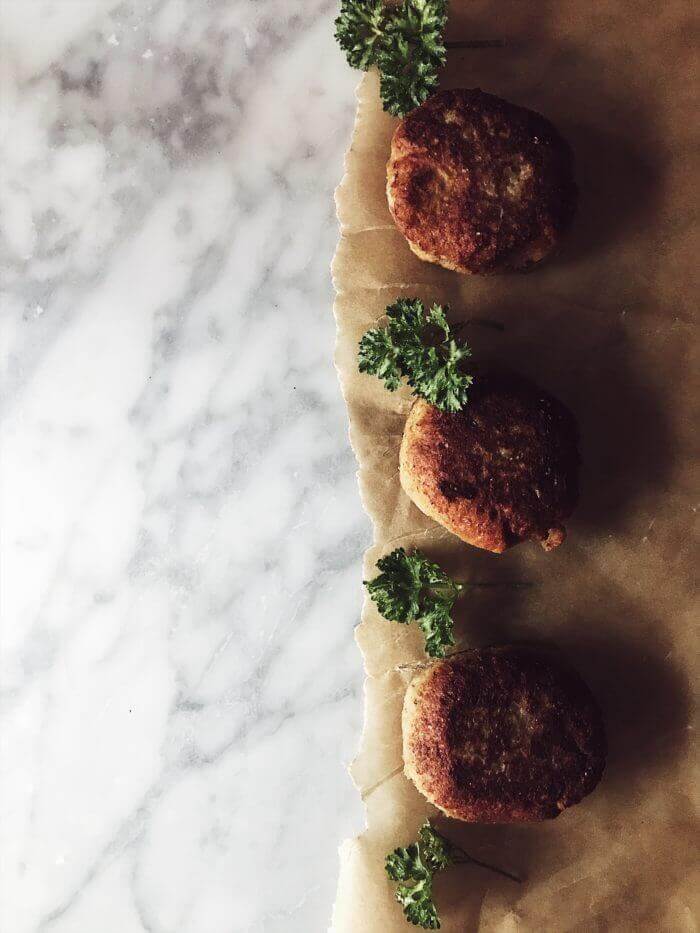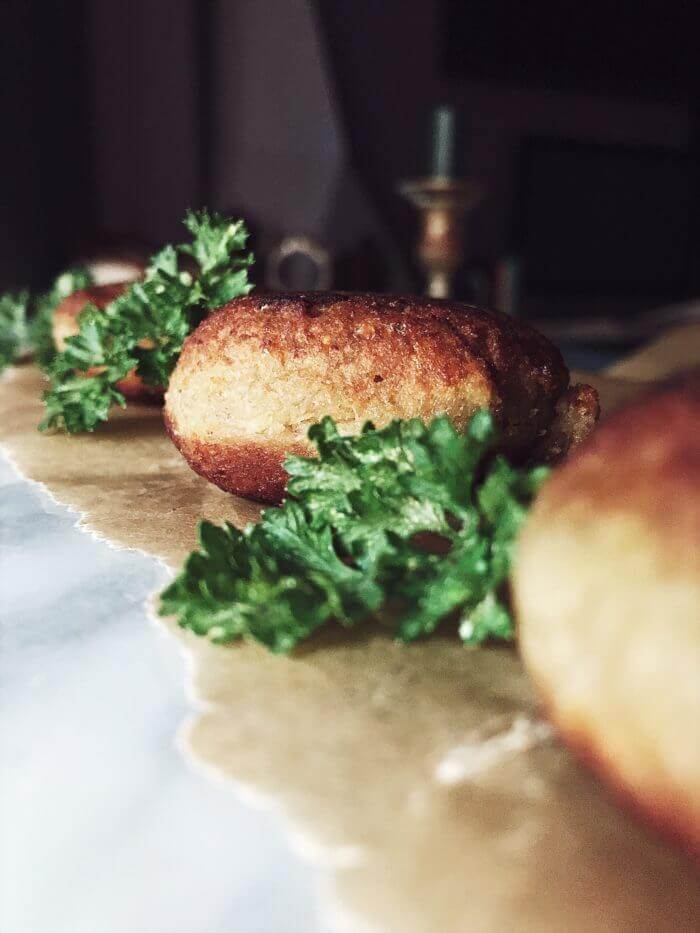 This Italian eggplant fritters recipe is a gift from Calabrian people, who know what they're talking about when cooking, eating and celebrating.
The crunchy outside is just the beginning. You'll soon be shattered by the smoothness of the inside: an eggplant cream, with a little texture coming from the few pieces of peel.
Like many Italian eggplant recipes, expect a sweetish, a savory, and a bitter flavor, one after the other, sometimes all together.
I was given the eggplant fritters recipe from a Calabrian mamma, one of those modern Italian women who won't give up traditions, although they have little to no time for cooking. A sunburned skin, raven hair, and intense eyes little women. Not the nicest, undoubtedly one of the fiercest persons I've met. Although the rudeness of her manners and her incapacity to smile, we must thank her for preserving the past.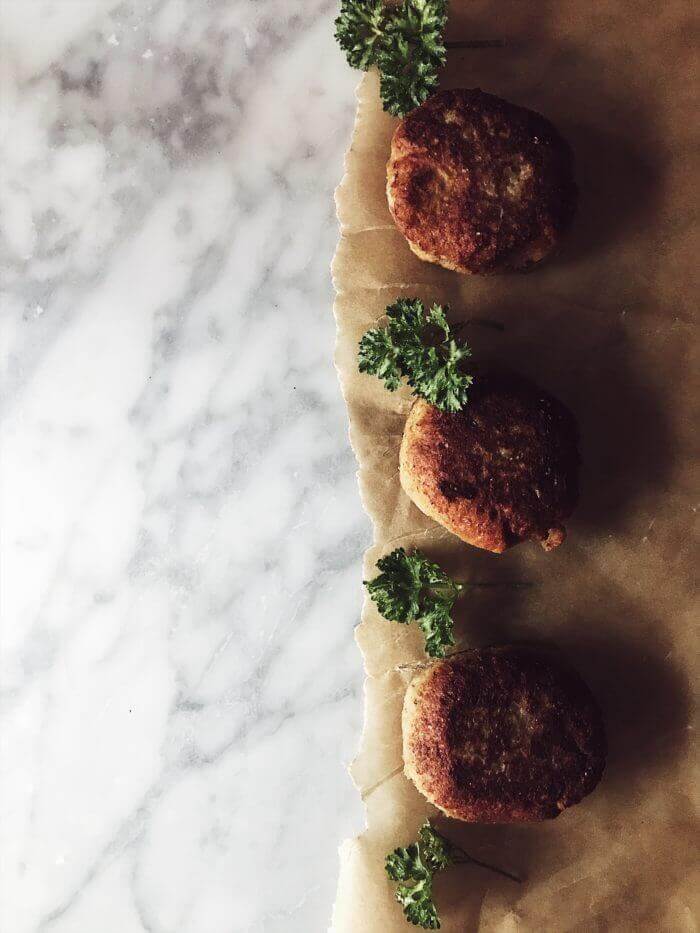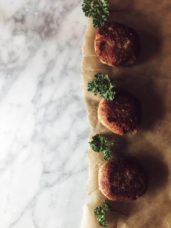 eggplant meatballs
Ingredients
1

big eggplant

about 14 oz

1

cup

breadcrumbs

or stale bread

1

handful of parsley

½

garlic clove

2

pinches

salt

1

egg

4

tablespoons

extra-virgin olive oil

1

tablespoon

grated parmesan cheese
Instructions
Boil the whole eggplant in water for about 40-50 minutes. Drain it and peel it. Cut into big pieces.

Grind together bread, parsley, garlic and salt.

Place the eggplant in a bowl, add cheese and egg. Puree with a blender.

Add the breadcrumbs and mix with a spatula.

Heat the olive oil in a frying pan, medium heat.

Form round meatballs with your hands and fry them, until golden brown, on both sides.

Remove them and lay them on a plate lined with kitchen paper, to absorb excess grease.
Enjoy your eggplant fritters!
Claudia