How to make Italian peach iced tea, "tè freddo alla pesca:" a refreshing summery drink.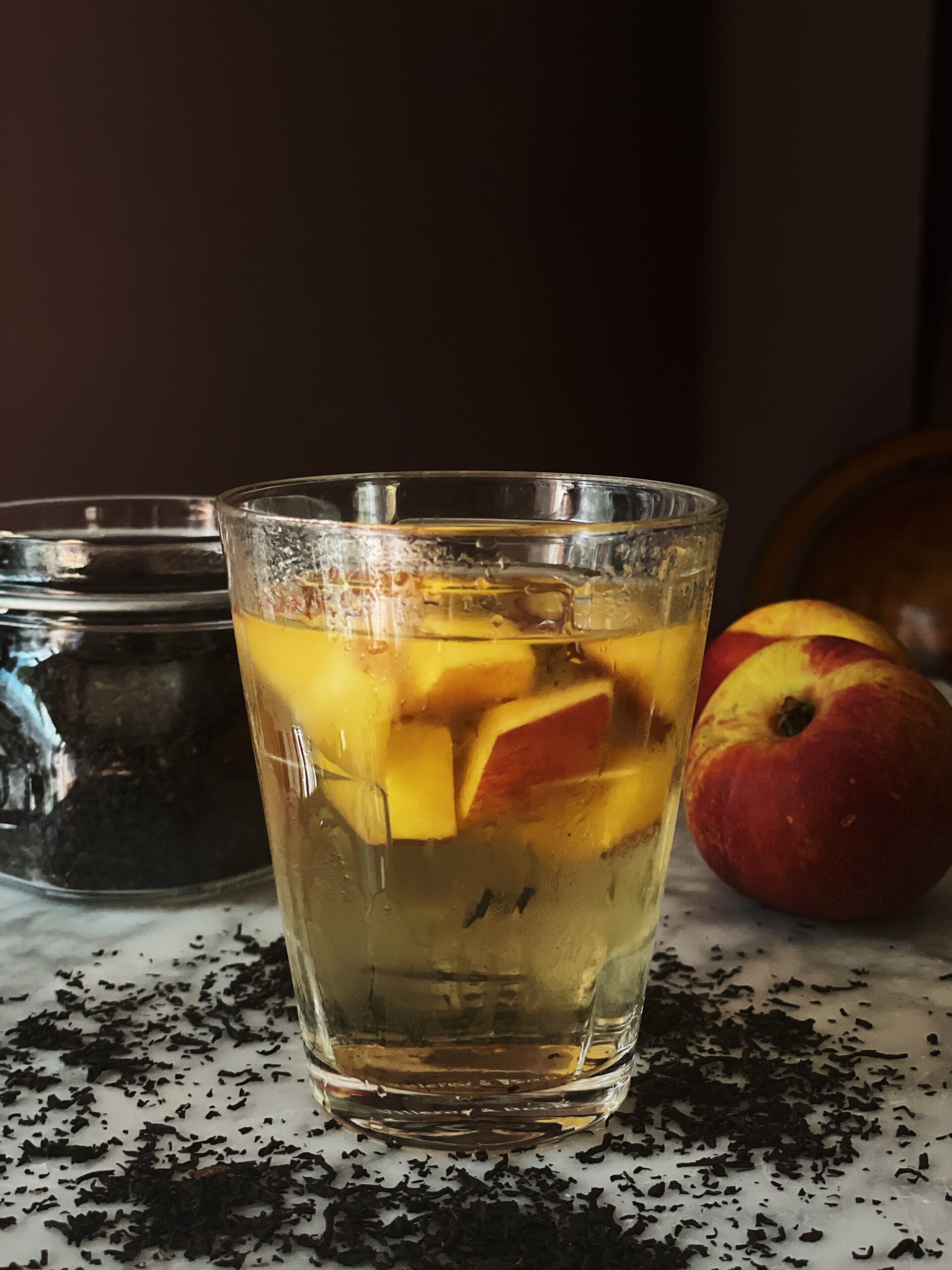 Italian peach iced tea
Here in Italy, when the heat hits and debilitates us, we drink many sugary refreshments. Many involve syrups, homemade or storebought. Others are fruity. But "tè freddo," iced tea, is a great favorite. There are only two "traditional" flavors: lemon and peach. The first is easy: you make tea and add lemon juice to your taste. Then a sweetener of your choice. 
How to make Italian peach iced tea
The peach one needs a little infusion time. But since you can also cold-infuse tea, it becomes a one-step, leave-in-the-fridge easy recipe. The incredible part is that when you use real fruit, you need less or no sweetener. The ideal peaches, according to the precious advice from my greengrocer Isa, are nectarines.
I make mine with Earl Grey, which, in my opinion, matches the peachy flavors and aromas perfectly.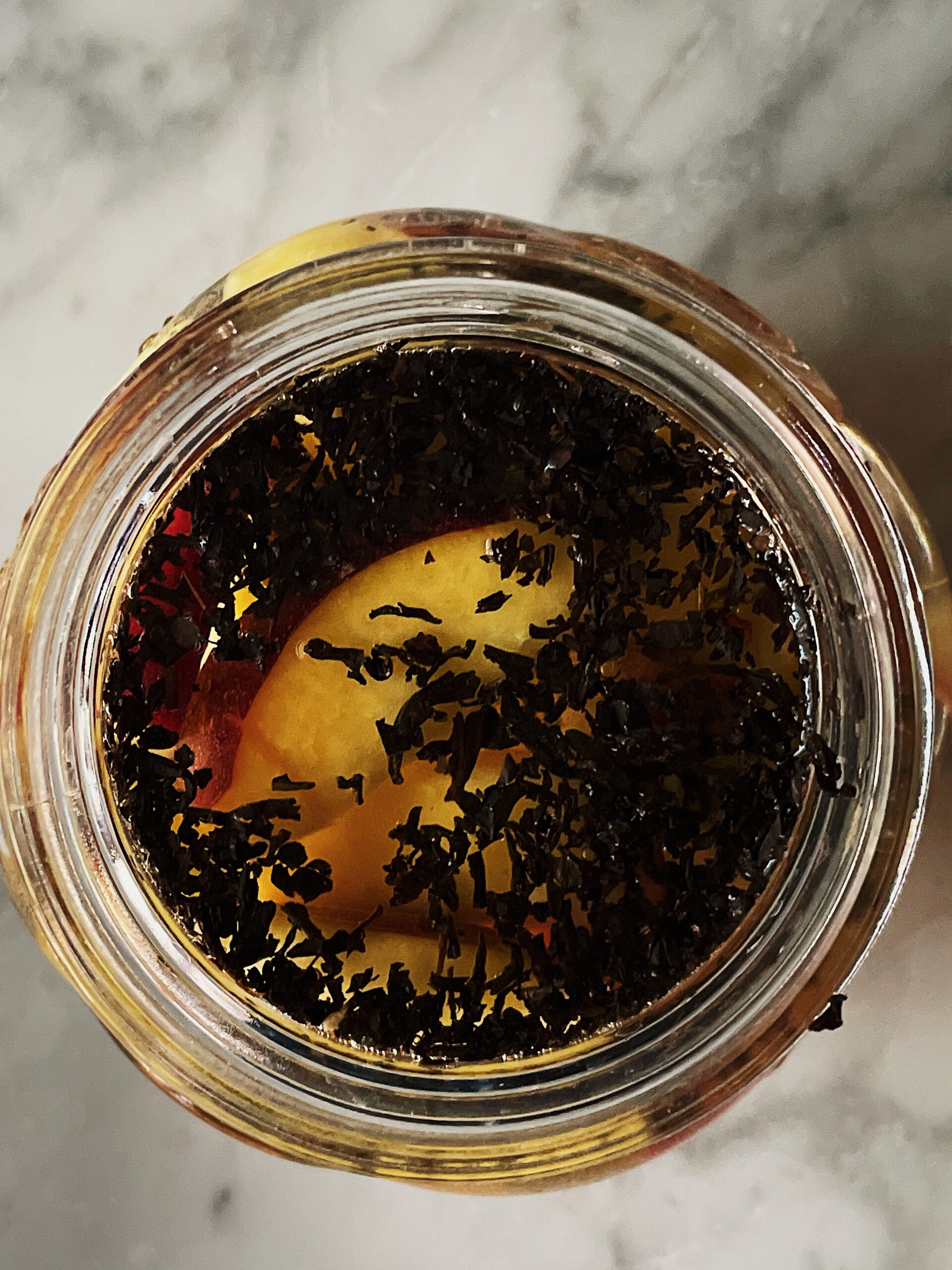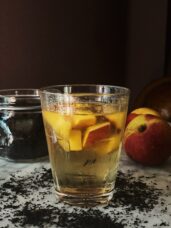 Italian peach iced tea or tè freddo alla pesca
Ingredients
1

nectarine or other peaches - organic since you'll leave the skin on

1

tablespoon

of earl grey tea loose leaves or 1 bag

water
Instructions
Clean the nectarine/peach remove the pit, and slice it into medium pieces.

Transfer them to a medium jar. Add the tea leaves or bag and fill with water. Lid and refrigerate overnight.

Filter through a fine sieve and savor iced cold.
Recipe Notes
You can add a teaspoon of sugar, honey, or other sweeteners of your choice, but taste it first: you'll probably agree they are unnecessary!
Enjoy your peach tea!
Claudia