Italian sausage stuffing with apples, pandoro, walnuts, and olive oil. Make this delicious Italian sausage stuffing recipe for a gourmet Thanksgiving.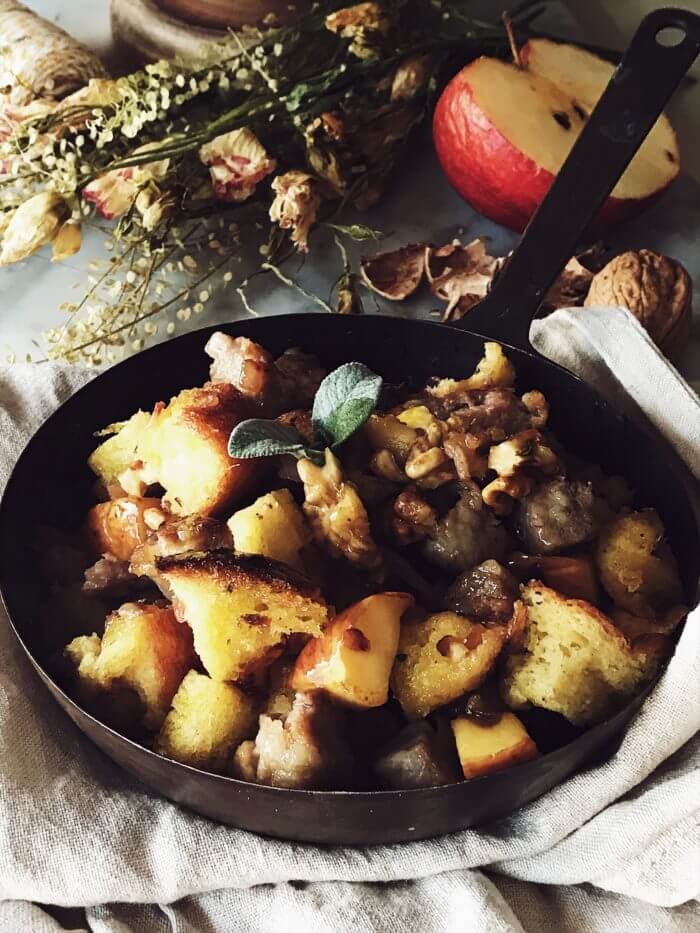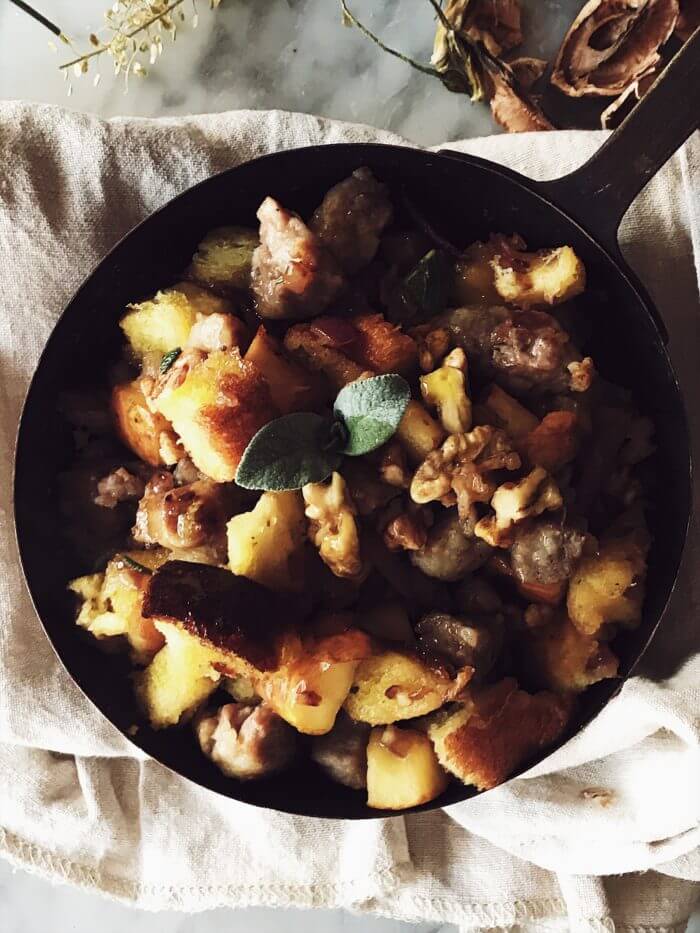 There are a lot of Christmas classics in this Italian sausage stuffing recipe: apples, walnuts, salsicce, pandoro, olive oil…
I had to make an awesome stuffing recipe, to justify me celebrating Thanksgiving in Rome. The sweet taste of pandoro was perfect for the intent. It stays soft, with a little crust, and magically absorbs the juices of sausages and the apple aroma.
Here's my pandoro Italian sausage apple stuffing: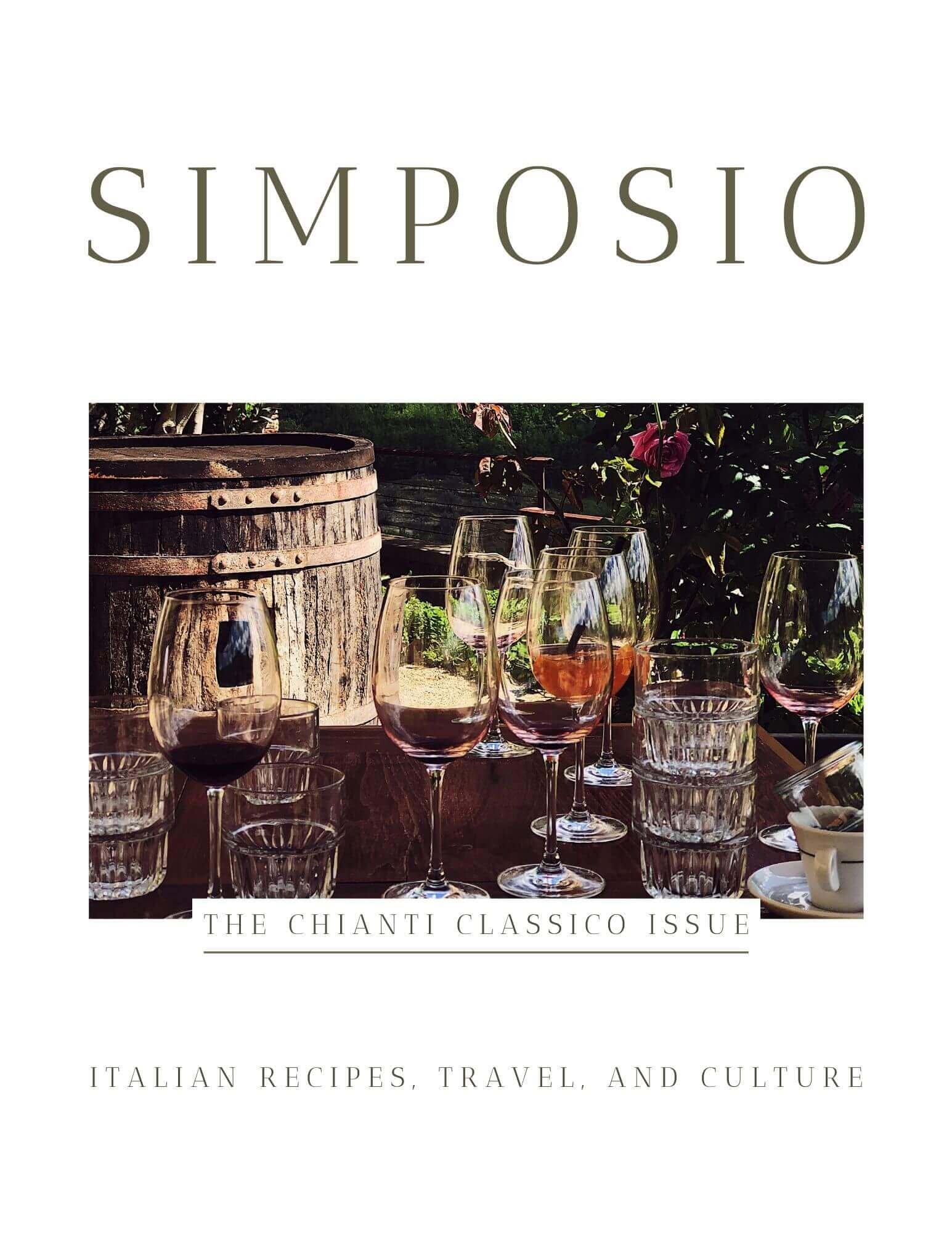 Italian recipes, travel, and culture
Simposio is an independent magazine about Italy. It aims to narrate Italy, the authentic one, describing it through its cuisine, places, lifestyle, and culture.
Each issue relates to an Italian city or region, to capture its essence and immense socio-cultural heritage.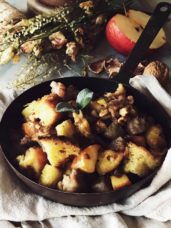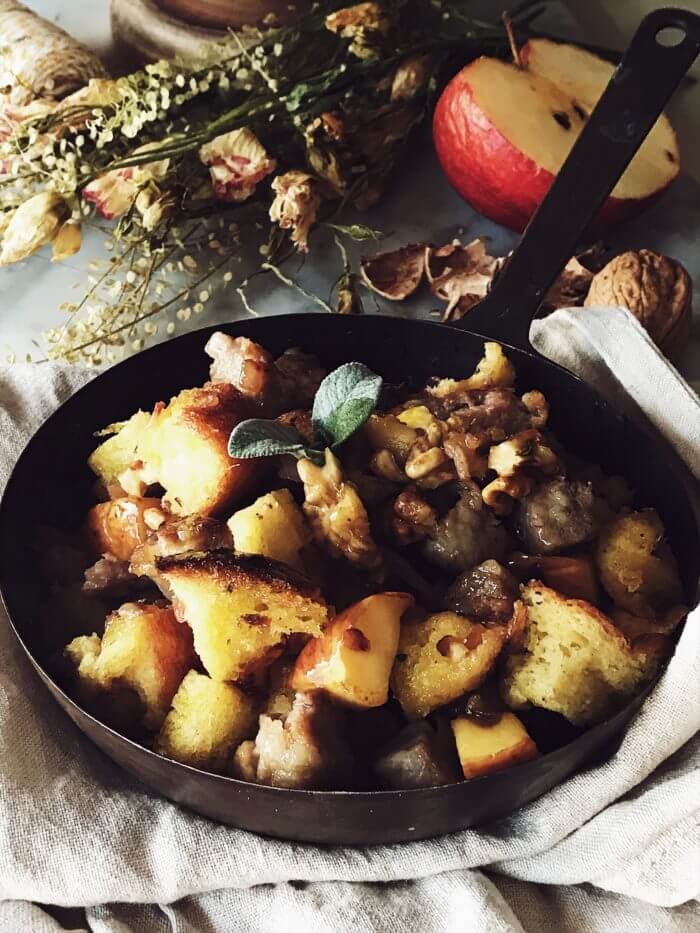 Italian sausage stuffing recipe
Instructions
Preheat oven at 350°F.

Peel and dice the apples, the shallots and the sausages. Peel and crush the garlic clove. Finely chop sage leaves together with walnuts.

Heat the olive oil in a large skillet and brown the garlic.

Remove the garlic. Add the shallot and brown it for a minute.

Add the sausages and sauté, over medium/low heat, for 5 minutes.

Add apples and cook, stirring occasionally for 3 minutes.

Season with a few pinches of salt.

Remove from the fire. Add the pandoro and the walnuts.

Stir and bake in the oven 10-15 minutes, until golden brown.
enjoy your Italian stuffing!

Claudia