In this post, I'm sharing with you an Italian sausage stuffing. It is made with apples, Pandoro, walnuts, and olive oil. 
ITALIAN INGREDIENTS FOR A GOURMET STUFFING
There are a lot of Christmas classics in this Italian sausage stuffing recipe: apples, walnuts, sausages, Pandoro, olive oil…
I had to make an awesome stuffing recipe to justify me celebrating Thanksgiving in Rome. The sweet taste of Pandoro was perfect for the intent. It stays soft with a little crust and magically absorbs the juices of sausages and the apple aroma.​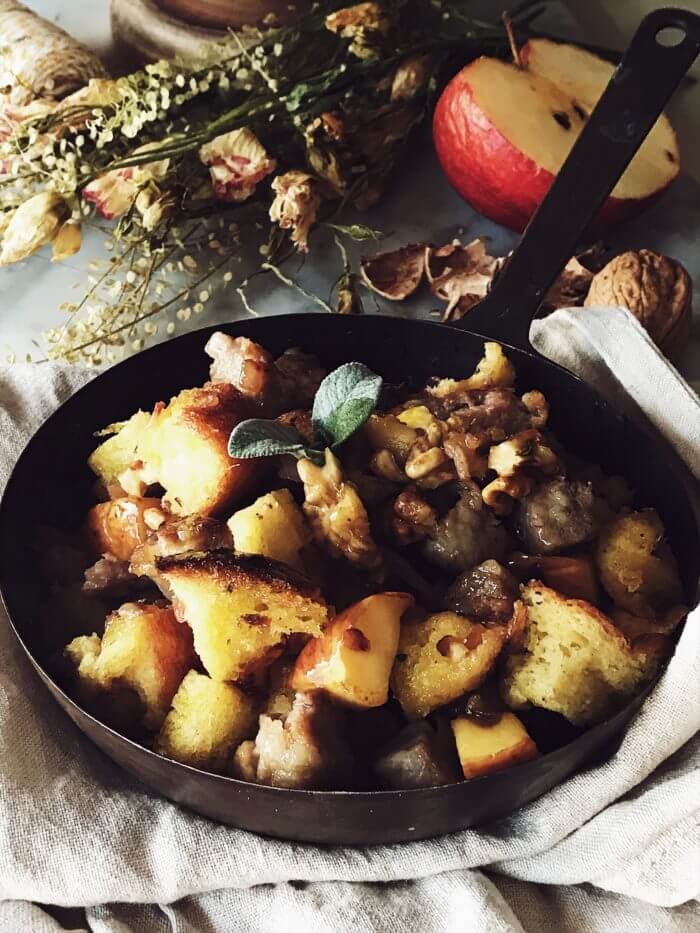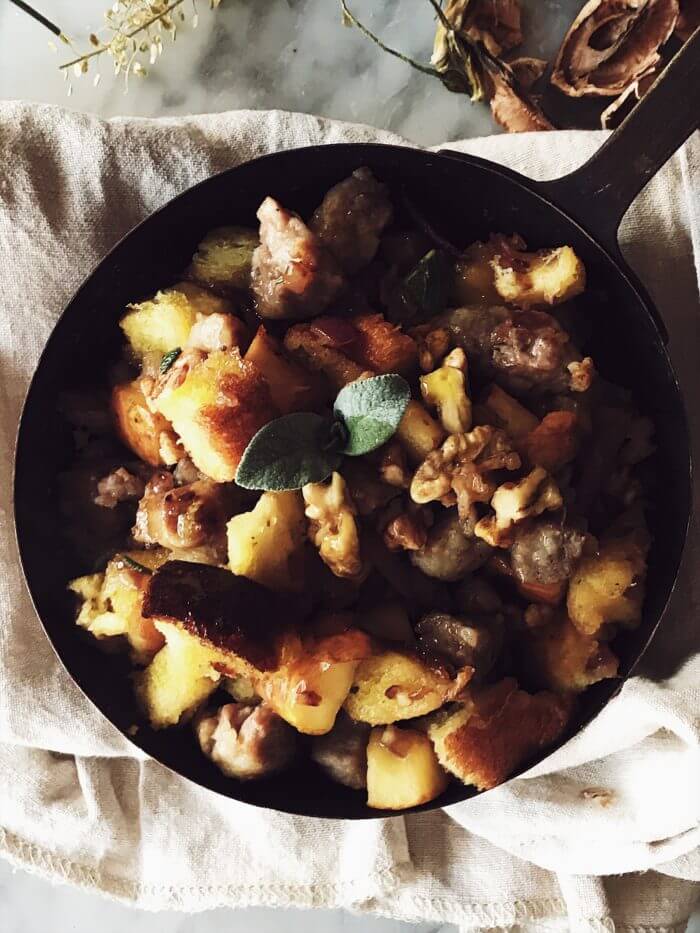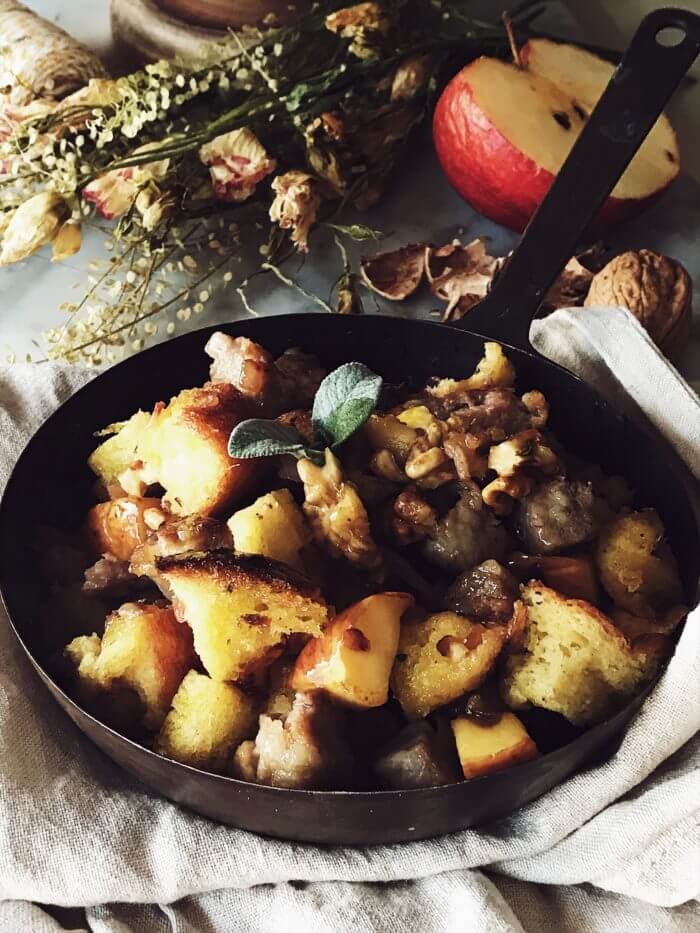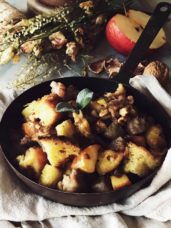 Italian sausage stuffing recipe
Instructions
Preheat oven at 350°F.

Peel and dice the apples, the shallots and the sausages. Peel and crush the garlic clove. Finely chop sage leaves together with walnuts.

Heat the olive oil in a large skillet and brown the garlic.

Remove the garlic. Add the shallot and brown it for a minute.

Add the sausages and sauté, over medium/low heat, for 5 minutes.

Add apples and cook, stirring occasionally for 3 minutes.

Season with a few pinches of salt.

Remove from the fire. Add the pandoro and the walnuts.

Stir and bake in the oven 10-15 minutes, until golden brown.
Enjoy your Italian stuffing!
Claudia