I'm sharing the Italian Spritz cocktail recipe for you to join Italians in a musical flashmob against Coronavirus!
In these challenging days, at six pm every day, we Italians are going out to our balconies or windows, to sing or play iconic songs like the "Inno di Mameli," "Azzurro," or "Il cielo è sempre più blu." It is also aperitivo time, so many appear with a beer, a glass of wine, or a Spritz!
Want to join the Resistance? That's why I'm sharing the recipe for the Italian Spritz.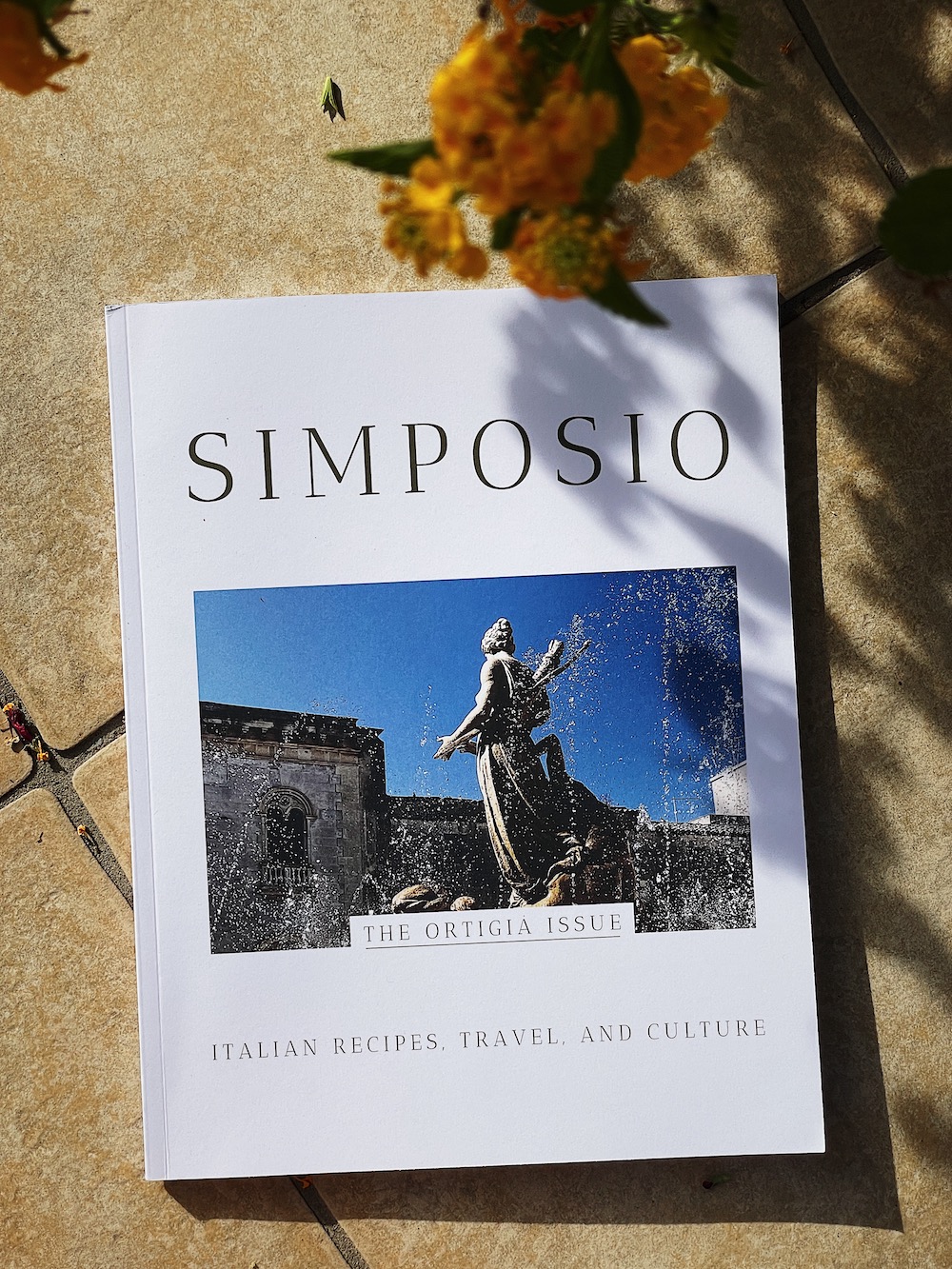 an Italian travel, recipe, and culture magazine
Subscribe to my weekly newsletter and get a
FREE SAMPLE

The Aperol Spritz cocktail is a recipe from the Southern Summer issue of the Simposio magazine.
What was once just a way to consume a lighter wine – when it was too early in the day to get tipsy – has become the trendiest aperitivo in Italy and perhaps the world.
In Veneto, during the evening break, workers used to add a little sparkling water to dilute wines that in that region are quite strong.
Years have passed, influences have happened, and here we are, enjoying an excellent drink that gives you happiness just by looking at its vibrant colors!
Here's how to make Aperol Spritz with prosecco.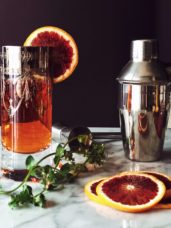 Aperol Spritz cocktail recipe
Ingredients
1.7

oz

5 cl of prosecco

1.7

oz

5 cl of Aperol

1.7

oz

5 cl of sparkling mineral water, soda or Seltz

a slice of orange
Instructions
Pour everything except the orange slice into the shaker or big glass.

Add as much ice as you please and shake.

Serve with the orange slice on the side of the glass.
Enjoy your Spritz and sing out loud your love for life!
Claudia