Yes, you can make pancakes with olive oil instead of butter. Here is the olive oil pancakes recipe!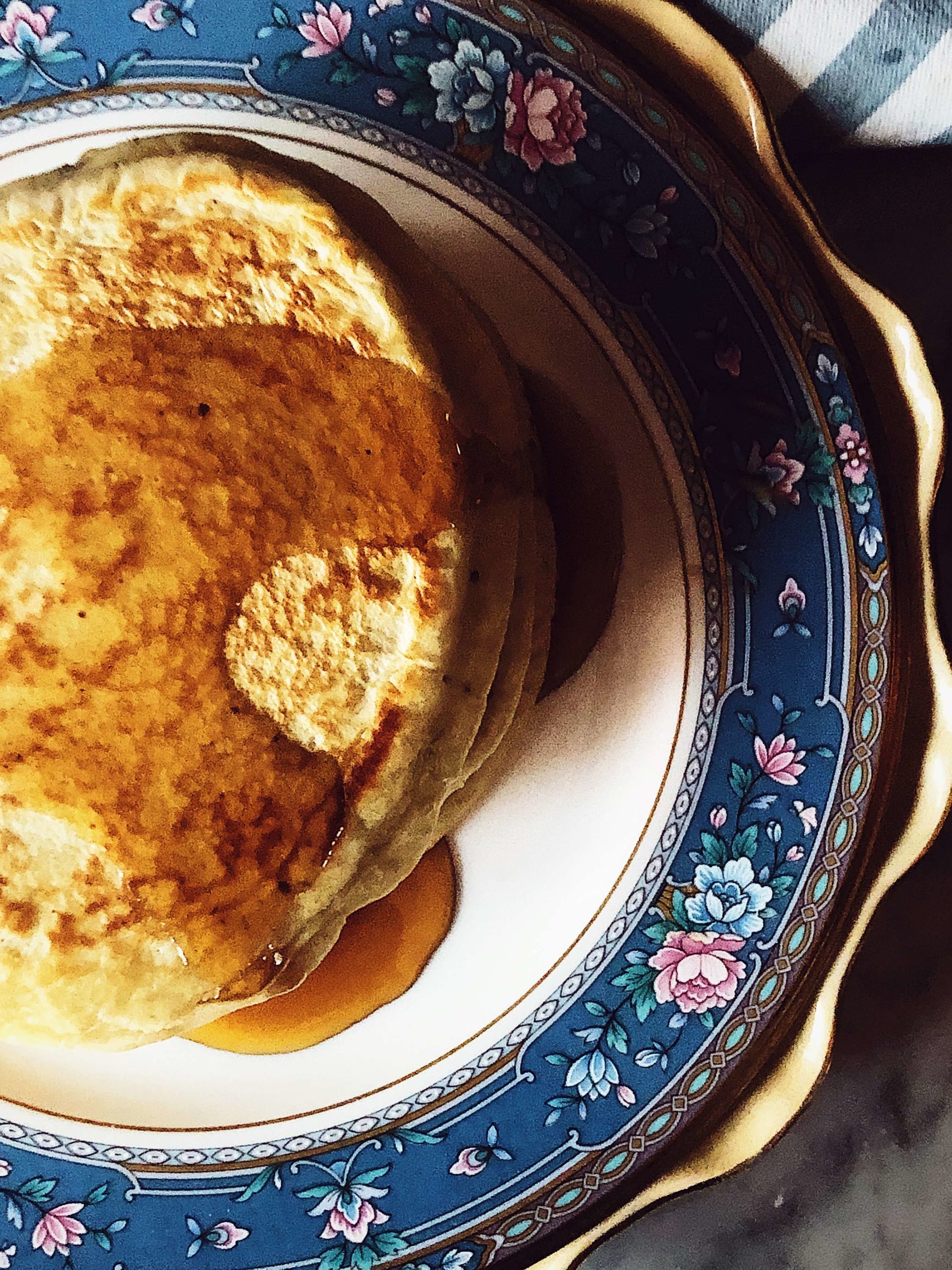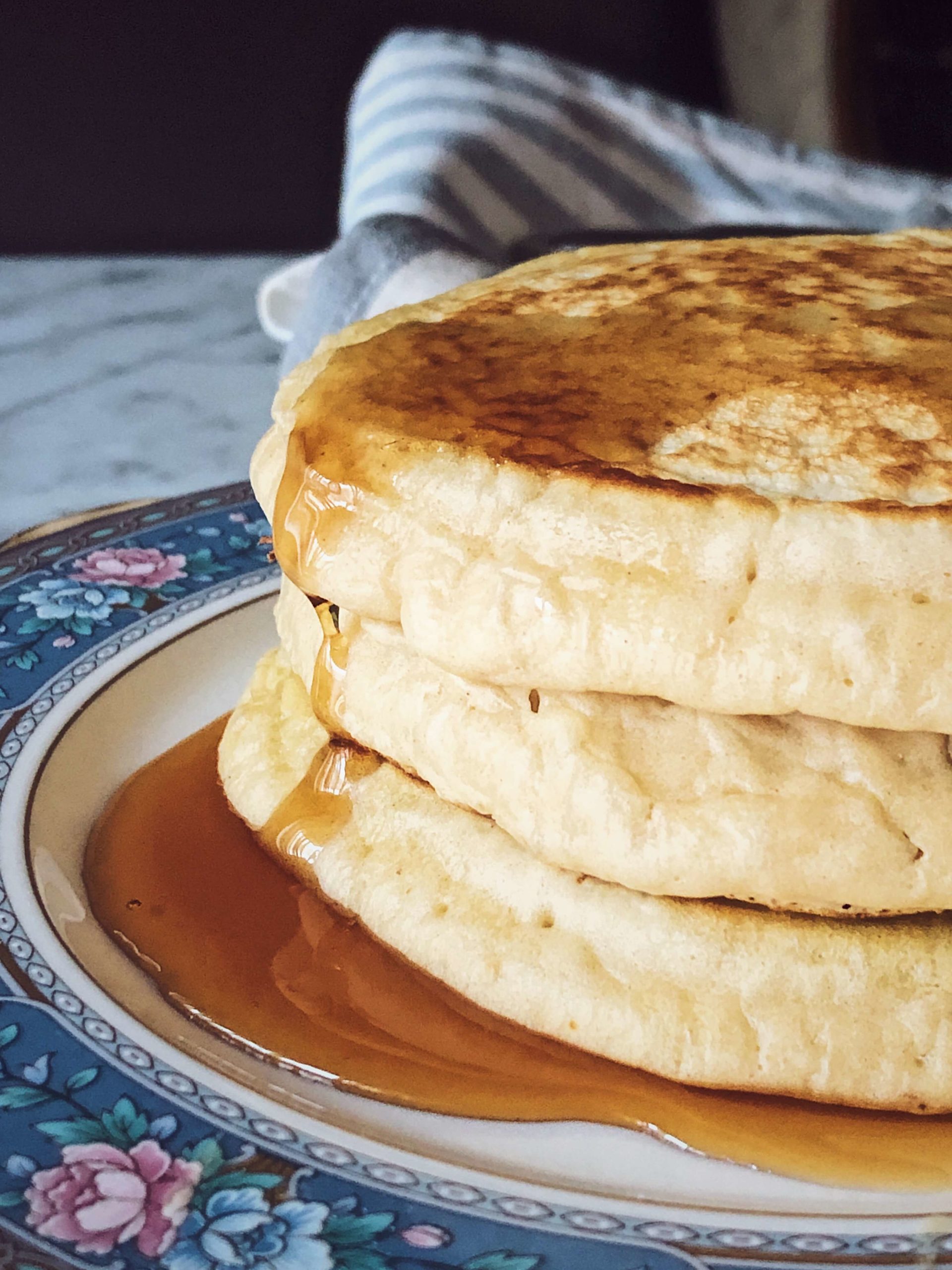 The olive oil pancakes recipe is an Italian version of classic pancakes. 
In Italy, we use a lot of extra-virgin olive oil for cooking: it is healthier and exalts flavors instead of covering them. This doesn't imply you should ban butter, especially good quality butter. What would a risotto be without it? But many dishes are simply tastier with olive oil.
I find pancakes to be tasty in both ways. When I use butter, I get the classic and rich taste I'm used to: spongy and, of course, buttery. But when I make olive oil pancakes, I experience something different. I get a less greasy hot pie. I savor smoothness and mildly bitter notes, mainly when I use robust olive oils from Tuscany.  
Those notes and aftertastes give a dish personality. The olive oil pancakes you make today will probably be different from the ones you'll cook tomorrow. Cause extra-virgin olive oil is never the same, not even if you buy the same brand.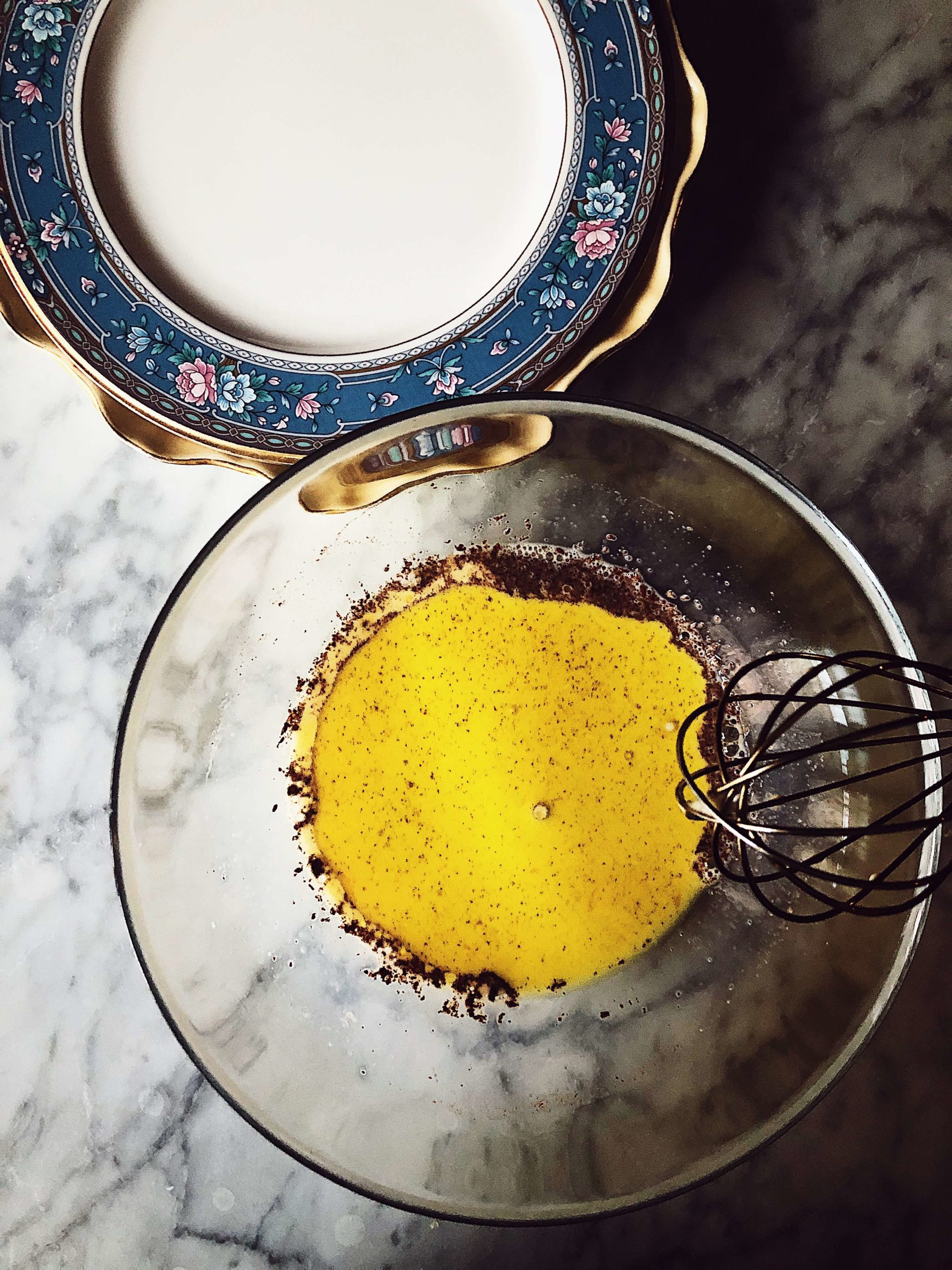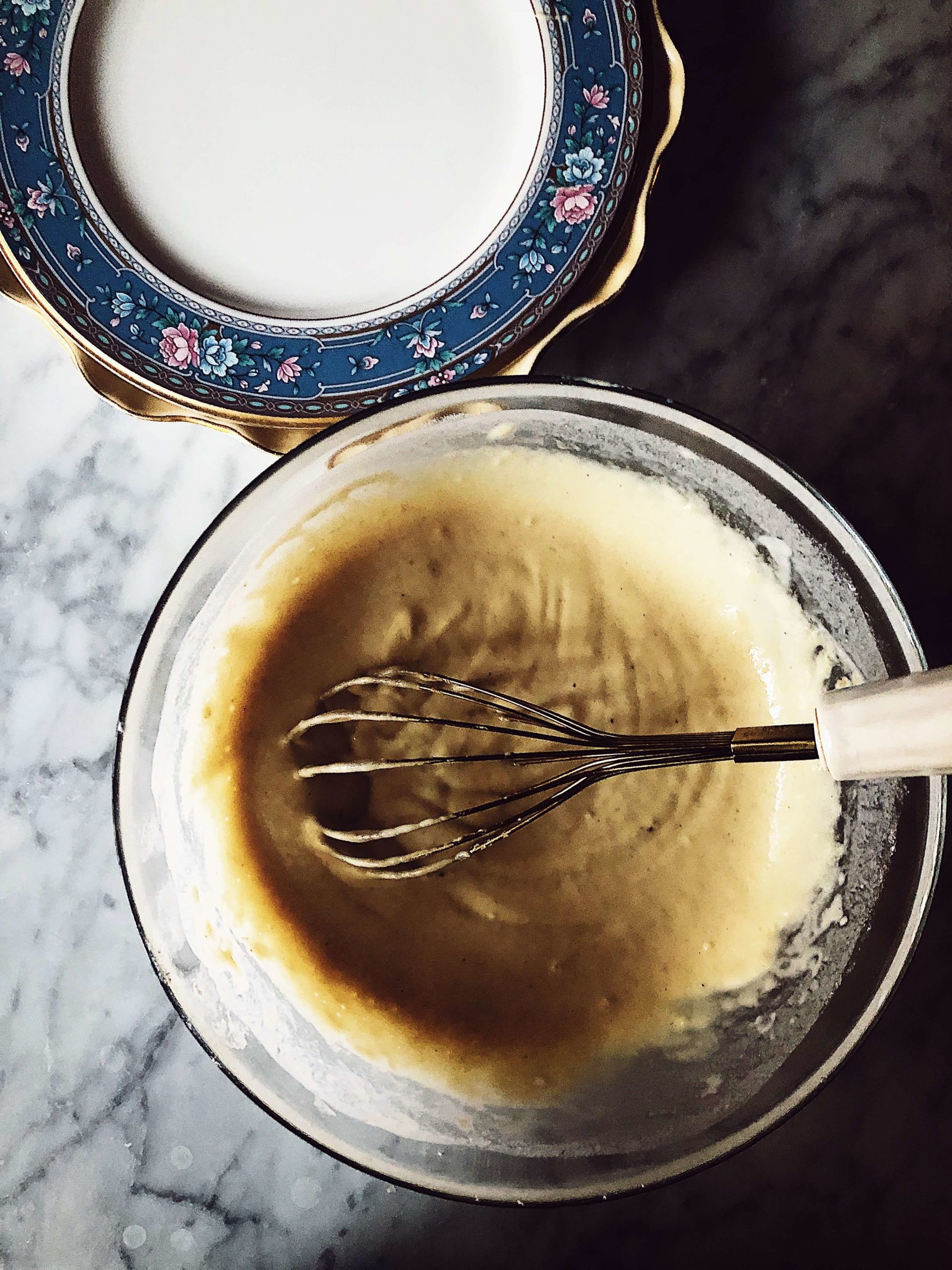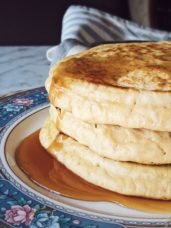 olive oil pancakes
Servings
4
medium pancakes
Ingredients
1.4

cups

all-purpose flour

1

teaspoon

baking powder

1

pinch

salt

2

teaspoons

brown cane sugar

1

egg

2

tablespoons

extra-virgin olive oil

plus more to grease the pan

1

teaspoon

ground cinnamon

1

pinch

ground nutmeg

1/2

cup

milk

plus more if needed

maple syrup
Instructions
Place wet ingredients in a bowl: milk, egg, olive oil, and mix well.

Add salt, sugar, cinnamon, nutmeg, and sugar. Mix well. Add flour and baking powder. Mix.

Add more milk, if necessary, to get a smooth, not too runny mixture. The less liquid you add the fluffier and tall your olive oil pancakes will be.

Heat a pan greased with a bit of olive oil. Pour a ladleful of mixture into the pan and cook over medium heat until you see small craters bubble out. Flip on the other side and cook until golden.

Serve pancakes hot with a lot of maple syrup or Nutella!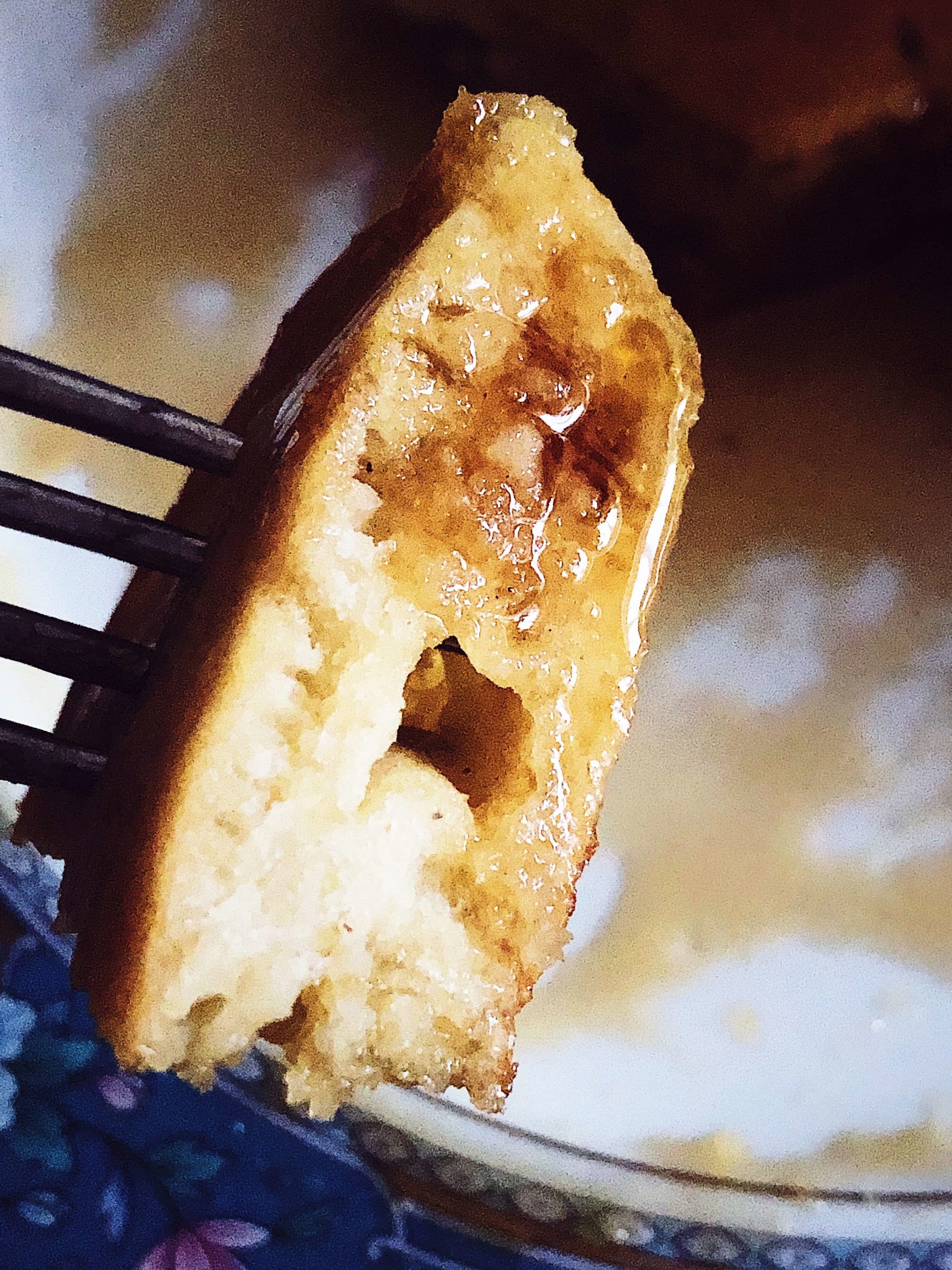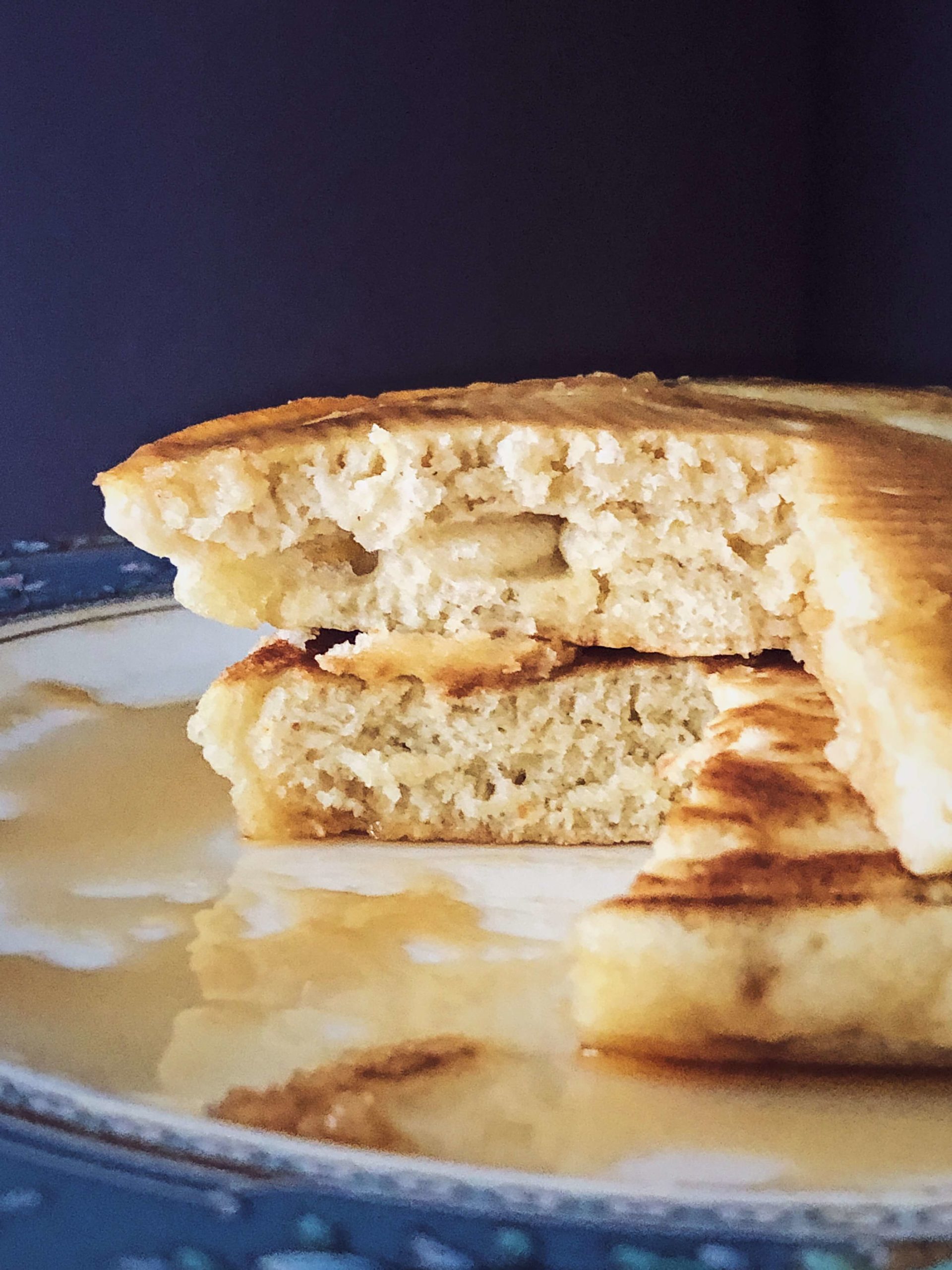 Enjoy your olive oil pancakes!
Claudia