Pandoro French toast recipe: an experience that will change your relationship with pandoro, leftovers and Italian breakfasts forever.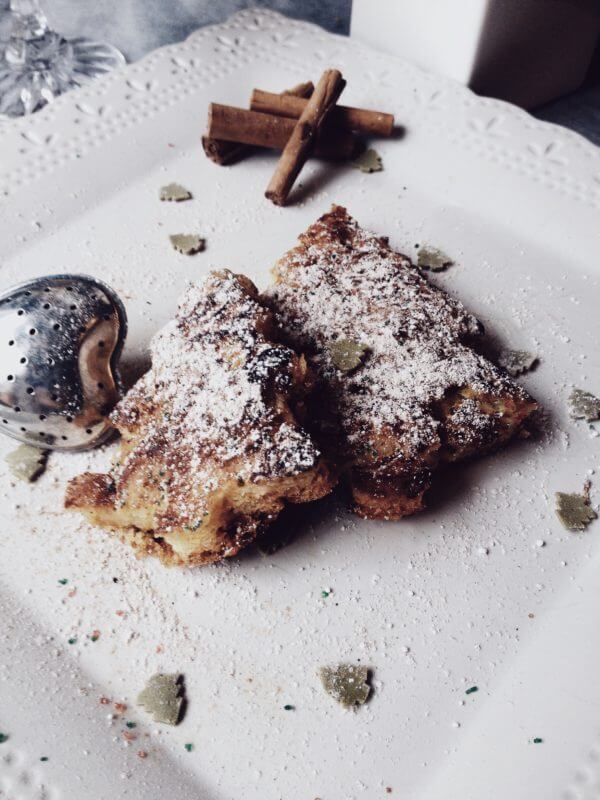 Believe me, Pandoro french toast is the best french toast recipe I've ever had: a challah bread one, I had once in the USA, might ALMOST reach its goodness.
Pandoro is my favorite Italian Christmas sweet, but I recently discovered I'm a minority: apparently, 3 out of 4 Italians prefer panettone! Crazy people!
When I was a young girl, new to all things Italian, my aunt always gave me the same advices regarding pandoro:
Buy them all early in November, cause the first ones are the best ones. She meant that producers would make the first ones tastier, to capture clients for the rest of the Christmas period.
Make a wish when you open your first pandoro.
The first advice may be true for artisanal pandoros, which are the only ones admitted in our house (once you go that direction, you hardly come back). So if you ever happen to be in Rome around December, call me, I'll tell you exactly where to find the best pandoro in town!
I always forget the second advice, but I surely think of a new recipe every time I'm sprinkling confectionary sugar on top of my first pandoro. That's exactly how the pandoro french toast recipe was born: while I was sprinkling sugar and shaking the plastic bag…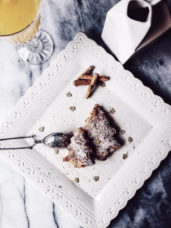 pandoro french toast recipe
Ingredients
optional
1

spoon

heavy cream - also non diary cream, like coconut
Instructions
In a large bowl mix eggs, milk, sugar, salt, cinnamon (1 spoon), vanilla extract, 1 of the olive oil spoons and the optional cream (this makes it thicker).

In another (tiny) bowl mix together confectinary sugar and cinnamon.

Cut the Pandoro in slices of 1.5-2 cm.

Place a frying pan over medium/low heat and oil it using a kitchen brush. Dip the Pandoro, one slice at the time, in the egg mixture for a few seconds.

Fry each slice for less than a minute per side: you need a thin golden-brown crust.

Serve the toasts hot, sprinkled with the cinnamon sugar.
TIP: a tea infuser is a great tool to sprinkle sugar.
TIP2: I used a cookie cutter to give each toast a nice photogenic look.
enjoy your pandoro French toast!
Claudia