Pasta salad ideas: raw zucchini, arugula, tomatoes and cheese.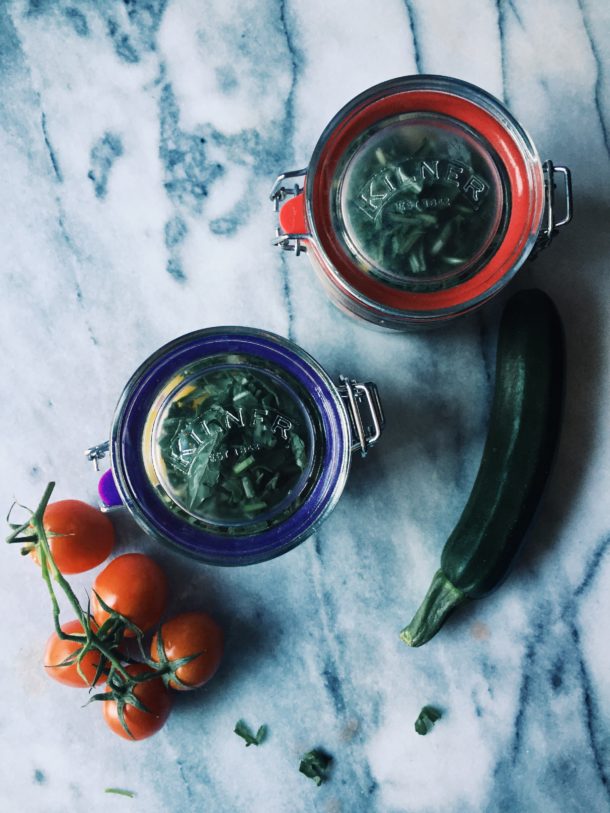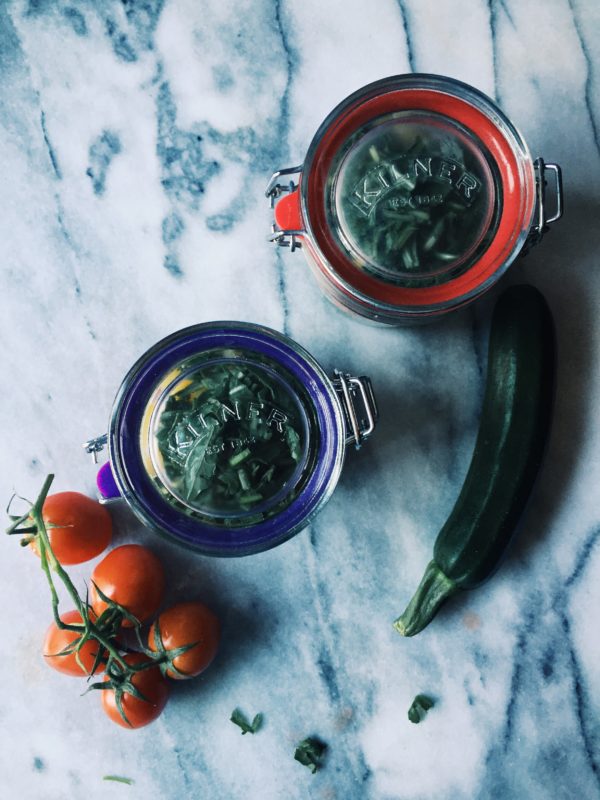 When Italians are hot they don't quit pasta, they simply eat it cold: "pasta fredda". It becomes the main ingredient of salads: tasty, fresh, can be made ahead, and can be placed in jars to easily transport them to your picnic spot. Here's a pasta salad idea to try!
Remember to cook pasta 2 minutes less than its cooking time, if not it will overcook while reaching room temperature.
Here is my delicious, healthy and vegetarian, pasta salad recipe: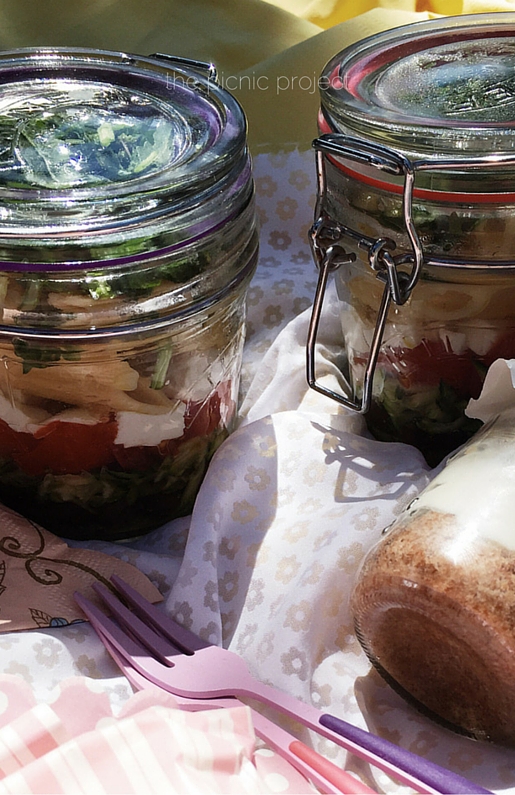 pasta salad ideas: raw zucchini pasta salad
Ingredients
2

tablespoons

of pesto

24

black olives

"taggiasche" would be perfect

2

oz

"primo sale" cheese

60 gr - fresh sheep milk cheese, similar to queso blanco or mozzarella

1

bunch

arugula

1/2

zucchini

4-5

basil leaves

2-3

cherry tomatoes

4

oz

pasta

penne or any short pasta will be ok

1

tablespoon

of extra-virgin olive oil

2

jars
Instructions
Cook the pasta following the package instructions but drain it two minutes before the indicated cooking time.

Meanwhile clean the arugula leaves, the basil, the zucchini and the tomatoes. Julienne the zucchini and dice the tomatoes. Shred the arugula leaves. Dice the cheese.

Drain the pasta and season it with a spoon of extra-virgin olive oil.

Assembly the jars:

Place a spoonful of pesto on the bottom of each jar, then place 10-12 olives all around the bottom perimeter (so you see them from the outside).

Add the julienned zucchini and the basil leaves. Proceed with tomatoes.

Add the cheese. Finally, pasta.

Cover pasta with the arugula leaves and close up the jars. Keep them in the fridge until it's time to place them in your picnic basket.
enjoy your pasta salad recipe