puff pastry recipes: pbj croissants for a sweet winter morning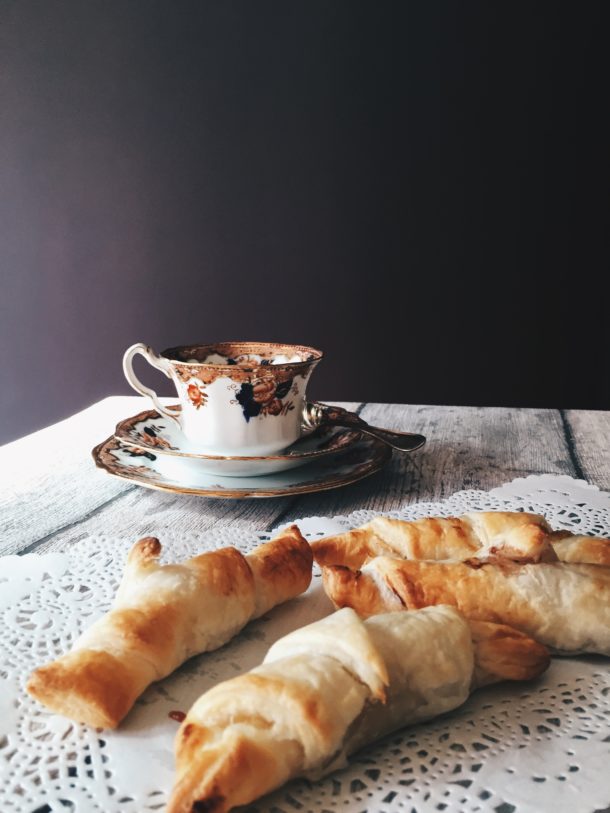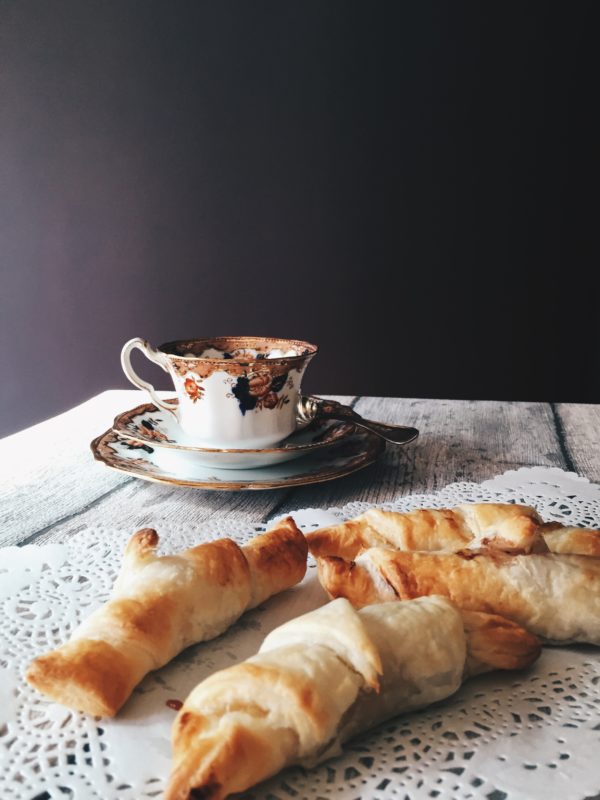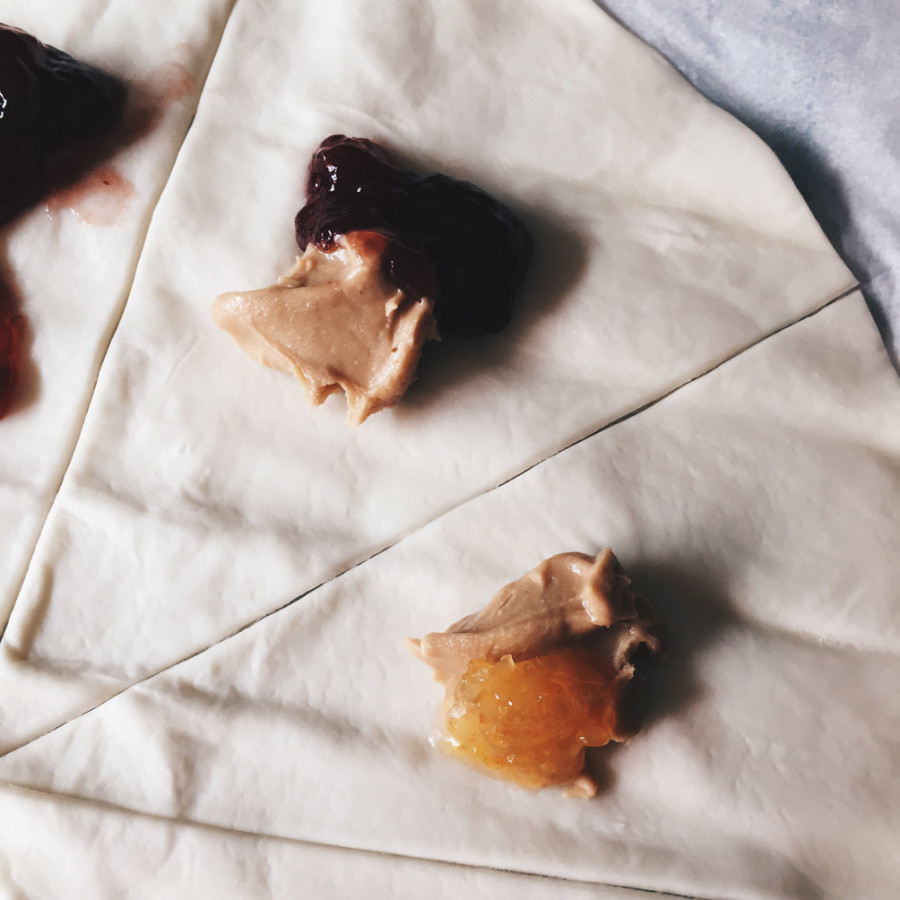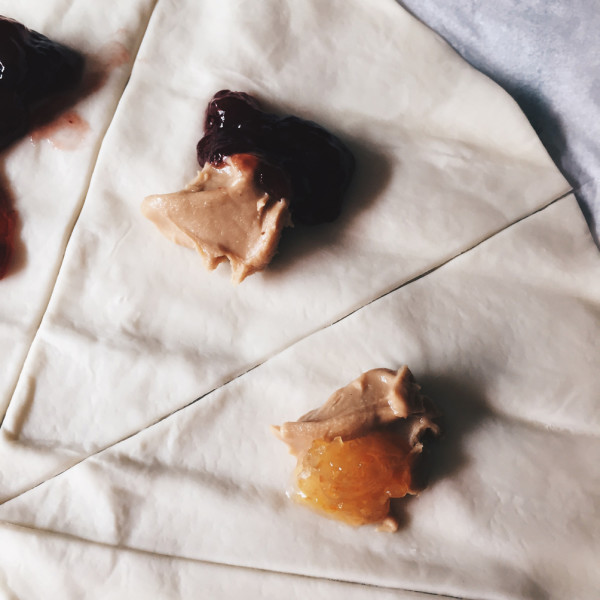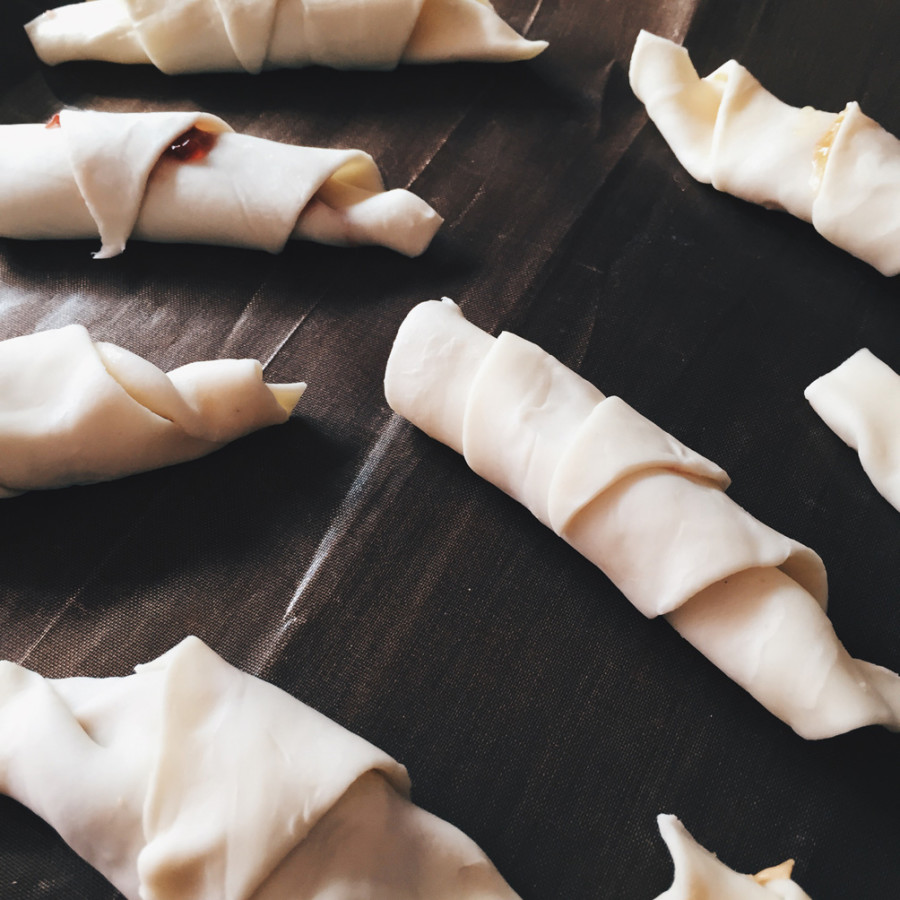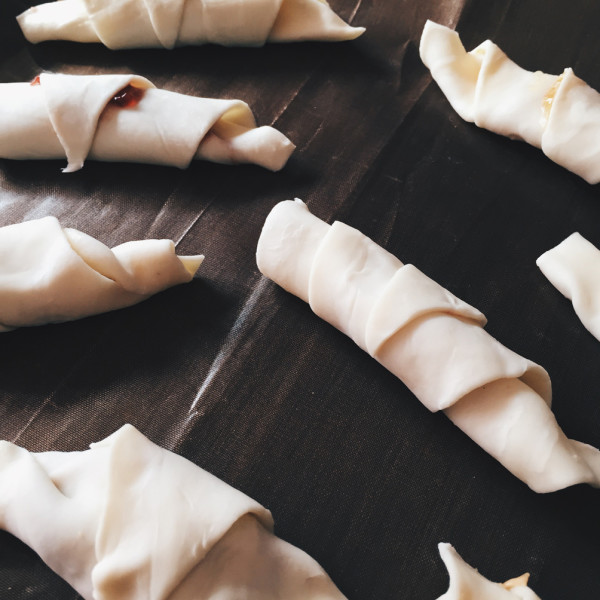 The Winter Brunch Project needed an easy, ready in minutes, recipe that would still keep it's gourmet and fancy status. That's how PB&J croissants came to my mind.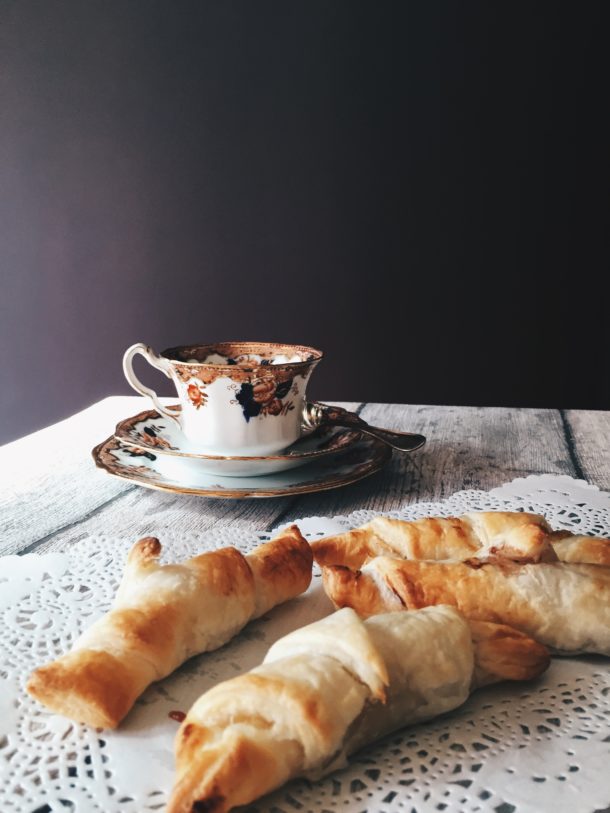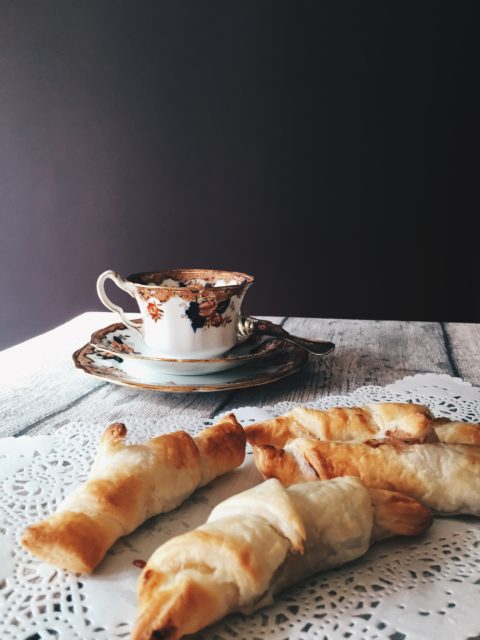 pb&j croissants
Ingredients
Ready puff pastry – round shape

Peanut butter

Strawberry jam

or tangerine, or cherry, or whatever you like!
Instructions
Preheat oven to 180°C.

Use a cutter to divide pastry in triangles:

Place a teaspoon of peanut butter and one of jam in the center of each triangle.

I tried two ways:

Keeping it all together - this way you get empty sides and a strong consistent, creamy heart.

Mixing & spreading all through the surface – this gives you empty heart but flavor to any bite.

Roll up the triangle, starting from the base down to the peak.

Place all your rolls on parchment paper and oven for 8-10 minutes, until golden brown.
Your pbj croissants are ready, hot and delicious. And chilled are even better, no wait, kind of.
enjoy winter brunchs