The Italian Spring Simposio is a travel cookbook from Italy filled with traditional and authentic recipes: desserts, pasta dishes, vegetables, eggs, pizza, and meatballs for your seasonal menus. Plus a collection of rituals, culture bites, and photographs of the peninsula.
Stuff your (solo) picnic basket with a jar of olives, a piece of Parmigiano, bread, a blanket, and a bottle of iced white wine. It is time for a reading-in-the-park (or rooftop, or terrace) Italian afternoon!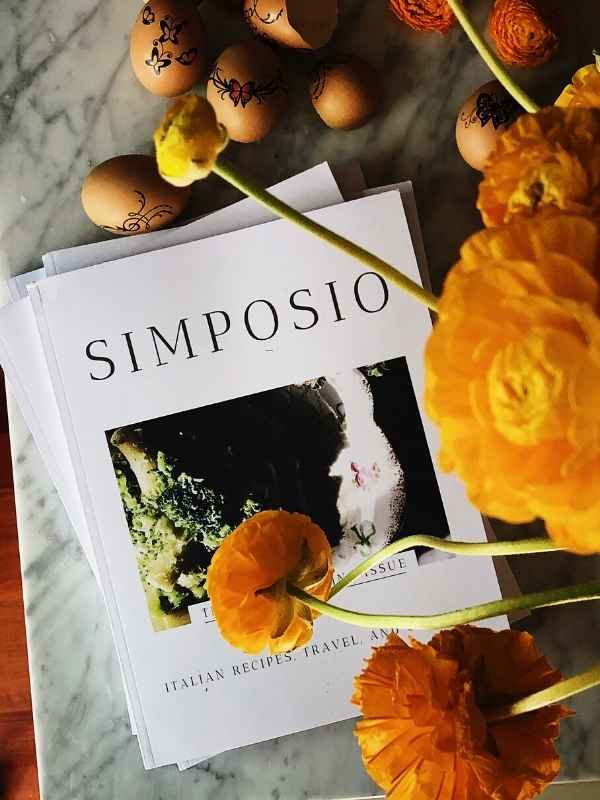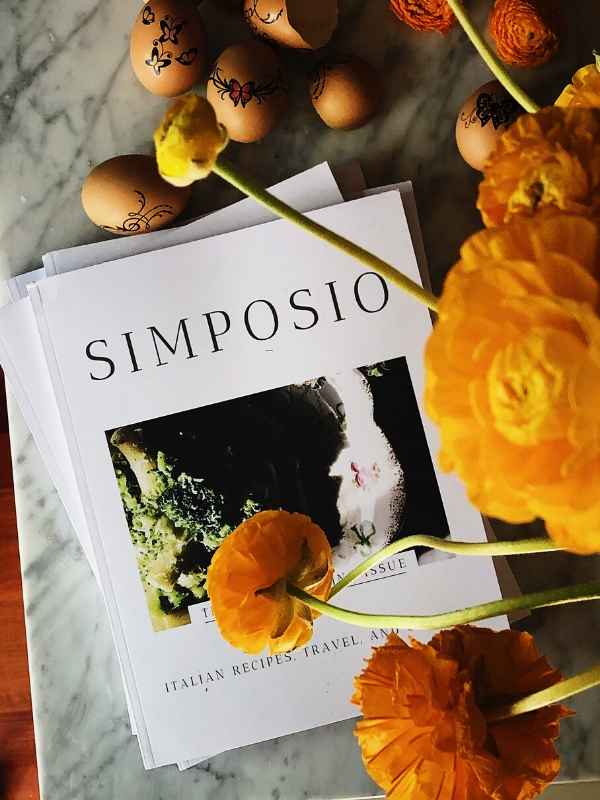 A COOKBOOK FROM ITALY
The Simposio travel cookbook series is made in Italy by an Italian author. Then printed and distributed locally.
The authentic, traditional, classic, and modern recipes are researched in loco and framed by local stories, personal anecdotes, beautiful pictures, and Italian culture and folklore.
THE ITALIAN SPRING SIMPOSIO COOKBOOK: SEASONAL DELIGHTS FROM ITALY
This Italian spring cookbook celebrates the end of lethargy, the re-birth of our souls, and the blooming of flowers with our authentic and traditional regional dishes and our seasonal rituals.
We've rested enough with our endless Netflix marathons, hot teas, wool socks, and comfy pajamas.
Now it's time for some action.
And by action, I mean going to the park, laying down on the grass, and admiring the clouds.
No, really, there's so much coming ahead: Easter, May celebrations, gardening challenges, reconnecting with friends that survived hibernation, exploring new places, ingredients, and so many Italian spring recipes!
Let Italy conquer your heart and revive your spring!
an authentic Italian cookbook and a guide to slow and simple pleasures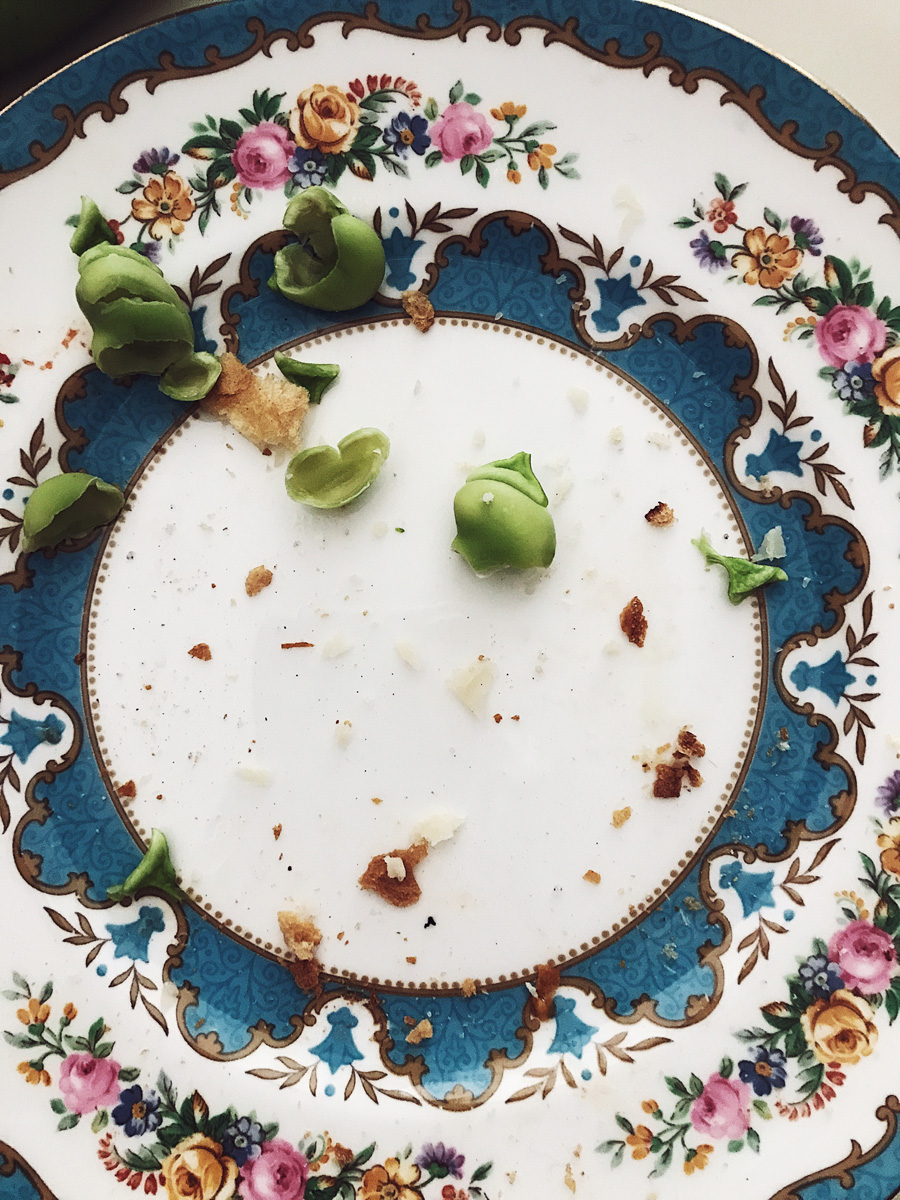 get a free sample of the Simposio Italian cookbooks
THE ITALIAN SPRING SIMPOSIO: AUTHENTIC PLEASURES IN A REAL COOKBOOK FROM ITALY
In the Italian Spring Simposio you will find many Italian regional, traditional, and authentic dishes, including a few Easter delights, pasta dishes, seasonal vegetables, eggs, chicken, meatballs and desserts.
THE INDEX:
06 Welcome
08 Cooking Notes
10 The Easter Project
12 Easter in Italy
14 The Easter Breakfast
16 Artichokes Frittata
18 Fugazza Veneta
20 Ricotta Crostata
24 The Egg Project
26 Eggs In Purgatory
28 Hanging Eggs
30 Uova Alla Provatura
32 Egg Tree
34 Quail Egg Tartare
36 The Pea Project
38 Risi E Bisi
42 Pea Soup
44 Tuscan Peas
46 Pasta With Peas
48 The Zucchini Project
50 Stuffed Zucchini
52 Pasta With Zucchini
54 Zucchine Alla Scapece
56 The Floriography Project
78 The Meatball Project
80 Meatballs
82 Tuna Meatballs
86 Potato Meatballs
88 Lentil Meatballs
90 May Day In Rome
92 The Green Veggies Project
94 One Pan Broccoli Pasta
96 Agretti
98 Asparagus Crostini
100 Green Bouquets
102 Herbs
106 The Chicken Project
108 Pollo All'Arrabbiata
110 Pollo Alla Cacciatora
112 Pollo Alla Nissena
114 The Pizza Alta Project
116 Focaccia Genovese
120 Sfincione
124 Focaccia Barese
126 Garbatella
134 The Strawberry Project
136 Strawberry Sorbetto
138 Strawberries With Balsamic Vinegar
Enjoy your Italian spring cookbook!
Claudia