Simposio is a series of travel cookbooks from Italy and about Italy with pictures, authentic regional recipes, travel journaling, and culture bites. The books are made in Rome, in English, by an Italian author and published independently. A new and unique way to experience Italy's food, stories, and culture region by region, city by city, or season by season!
TRAVEL COOKBOOKS FROM ITALY 
The Simposio travel cookbooks are made in Italy and published quarterly in English. Each book is dedicated to a region, a city, or a season and is a collection of traditional Italian regional recipes, beautiful pictures, and stories about Italy narrated by an Italian. A perfect gift for Italian home cooks or adventurers. Or a treat for Italophiles. 
You can purchase a single cookbook, print (paperback or hardcover for most of the books), or kindle, or a print subscription. 
The Simposio cookbook collection will catapult you into the cuisine, everyday life, and best places of the peninsula.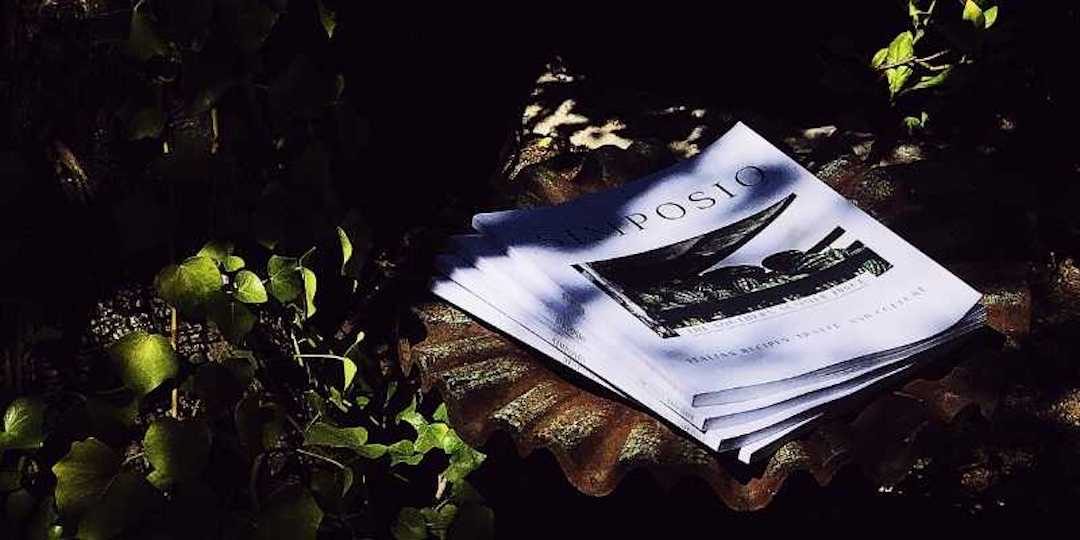 AUTHENTIC ITALIAN COOKBOOKS FOR ITALOPHILES: TRAVEL COOKBOOKS FROM ITALY TO DISCOVER ITALY
Each Simposio is a collection of authentic Italian regional recipes, travel adventures, everyday life, and past and present culture. Books about Italy written by an Italian author who grew up and still lives in Rome.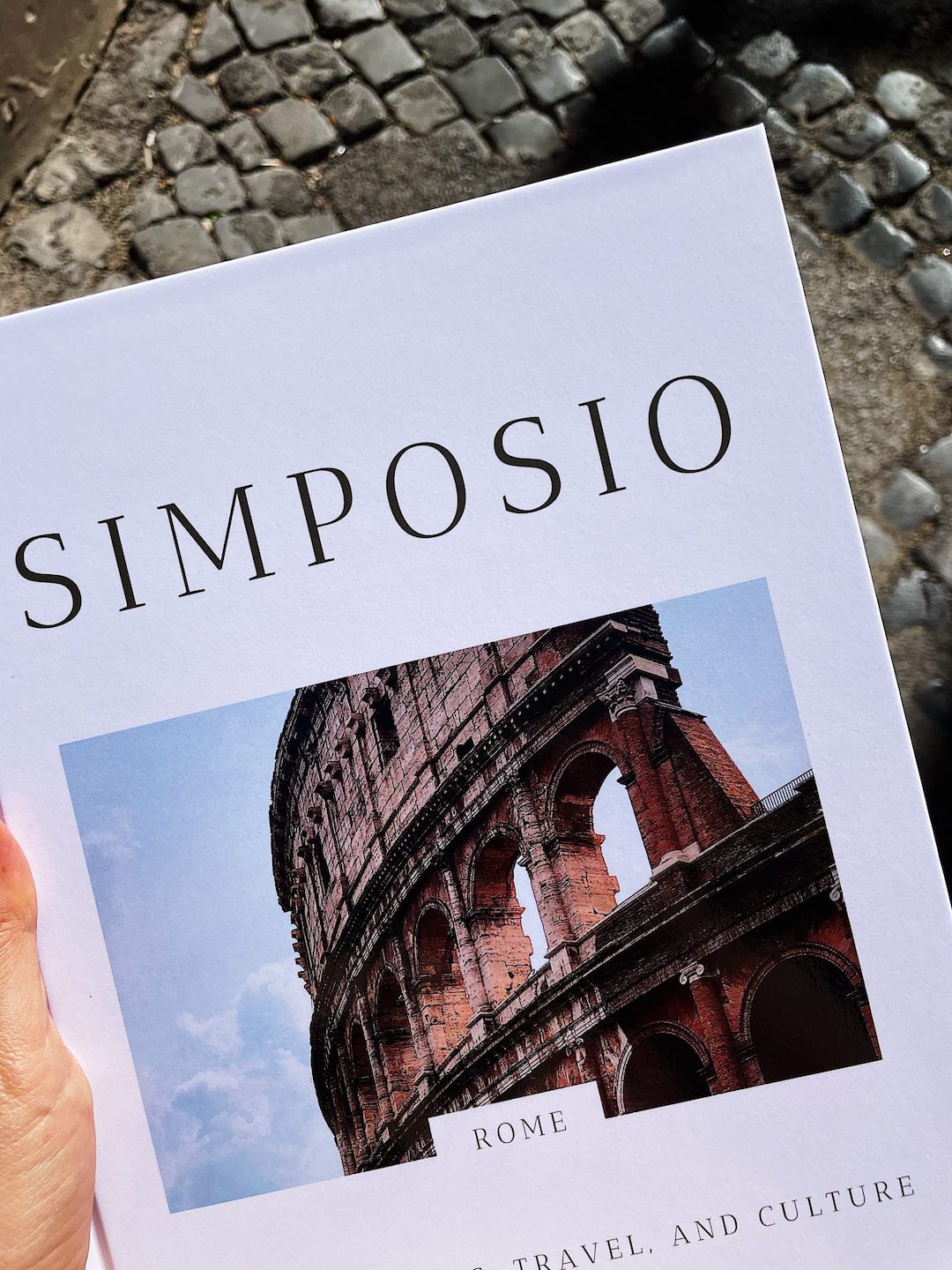 ITALY'S CULTURE AND TRAVEL COOKBOOKS 
The Simposio series aims to be more than a collection of Italian cookbooks but unique and mindful travel and culture books preserving and disclosing Italy's infinite heritage.
In the spirit of the slow travel philosophy, you will discover a selection of magical cities, regions, or areas: majestic art cities, tiny perched towns, wine regions, and unique coastal destinations.
Beautiful pictures, city guides, interviews with locals, and historical figures will lead you to dreamy and authentic Italy, to its traditions, food culture, and lifestyle. Expect personalities from the past and the present, brands and their story, iconic objects, words and expressions, music, jokes, art, and folklore.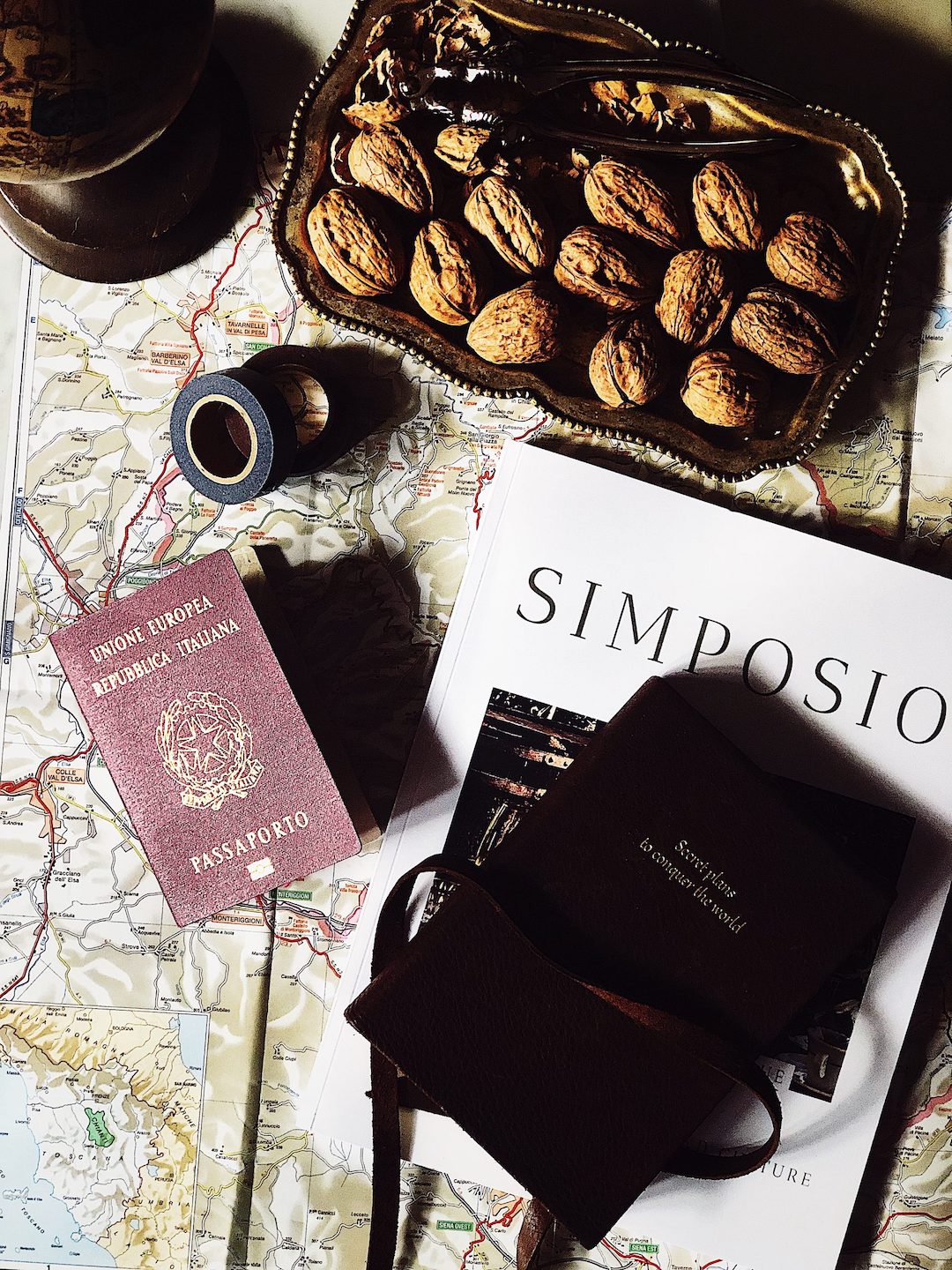 COOKING TECHNICALITIES
The recipes are in gr, but oz and cups measurements are added whenever possible. Servings are for two and duplicable as desired.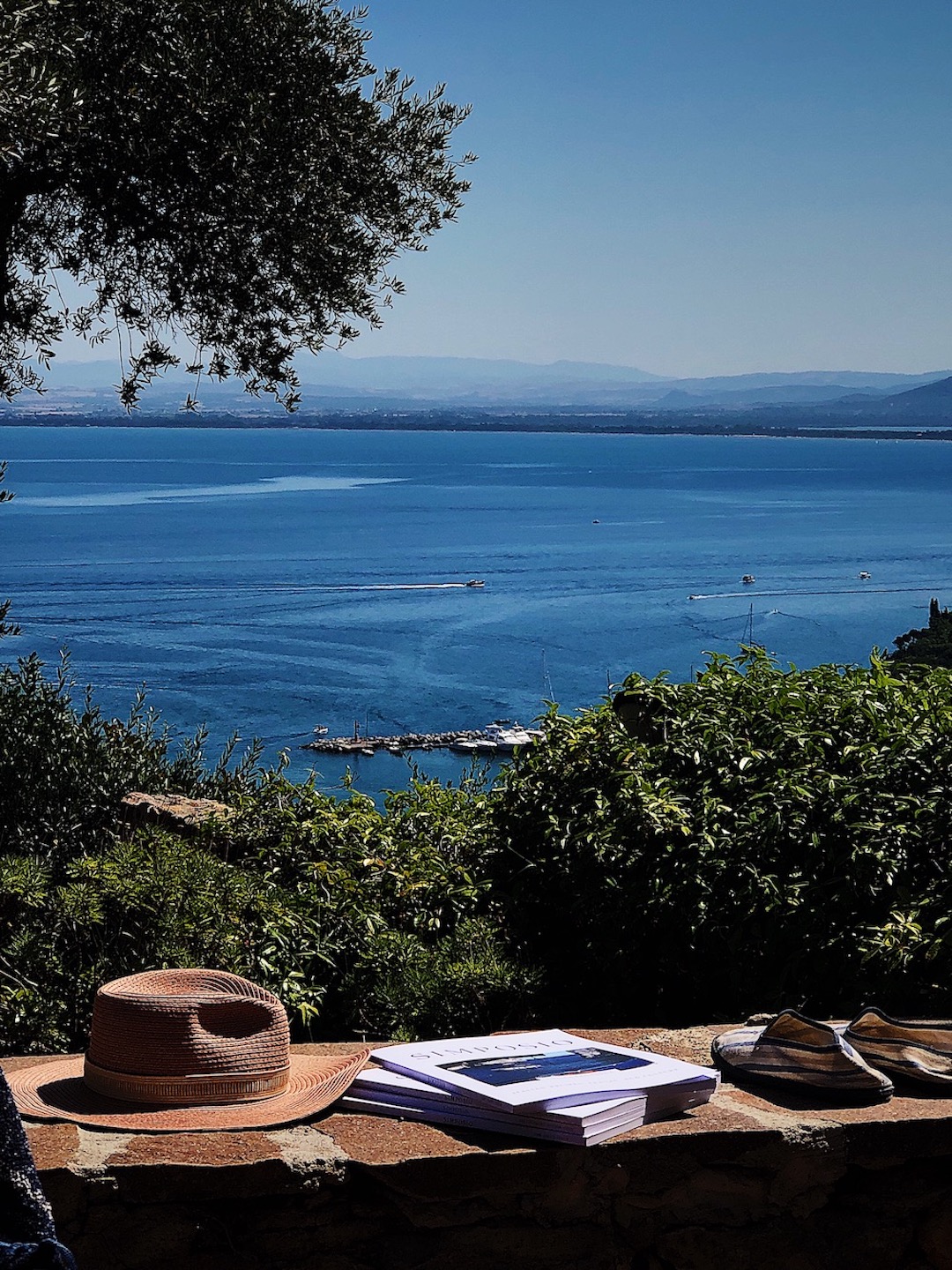 A YEAR OF ITALIAN FOOD, TRAVEL, AND CULTURE: SUBSCRIBE TO SIMPOSIO
You can subscribe and get a Simposio monthly or every two months if your delivery address is in the USA, UK, Italy, Australia, Spain, Germany, or France.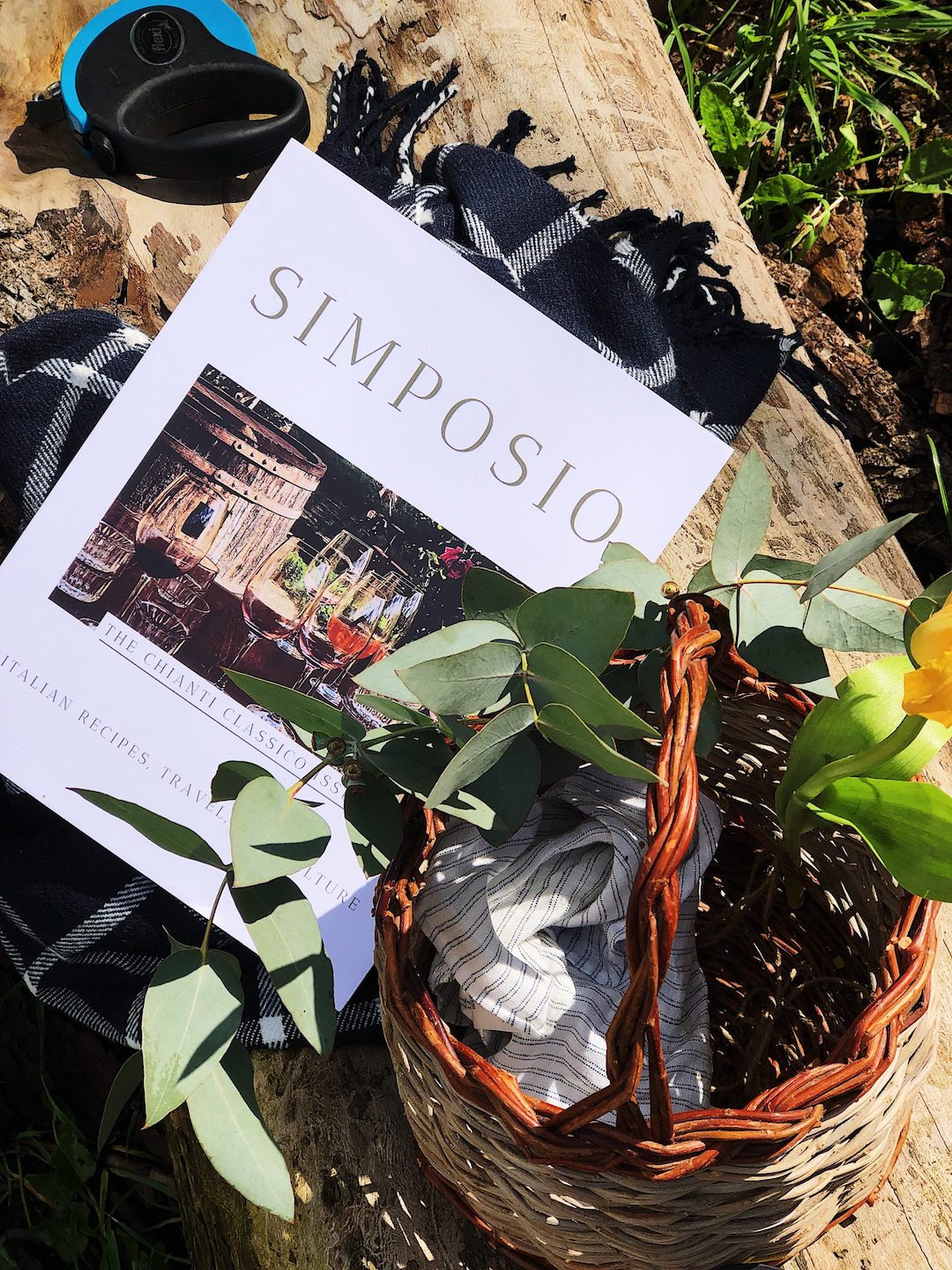 A PERFECT ITALIAN GIFT IDEA FOR CHRISTMAS, BIRTHDAYS, MEN, AND WOMEN
The subscription to SIMPOSIO is a perfect gift for Italian men, women, parents, or grandparents. Simposio is a travel cookbook series for lovers of everything Italy, for cooks, and for anyone willing to deepen and treasure their Italian heritage.
Check all the books here or learn more about the subscription options here.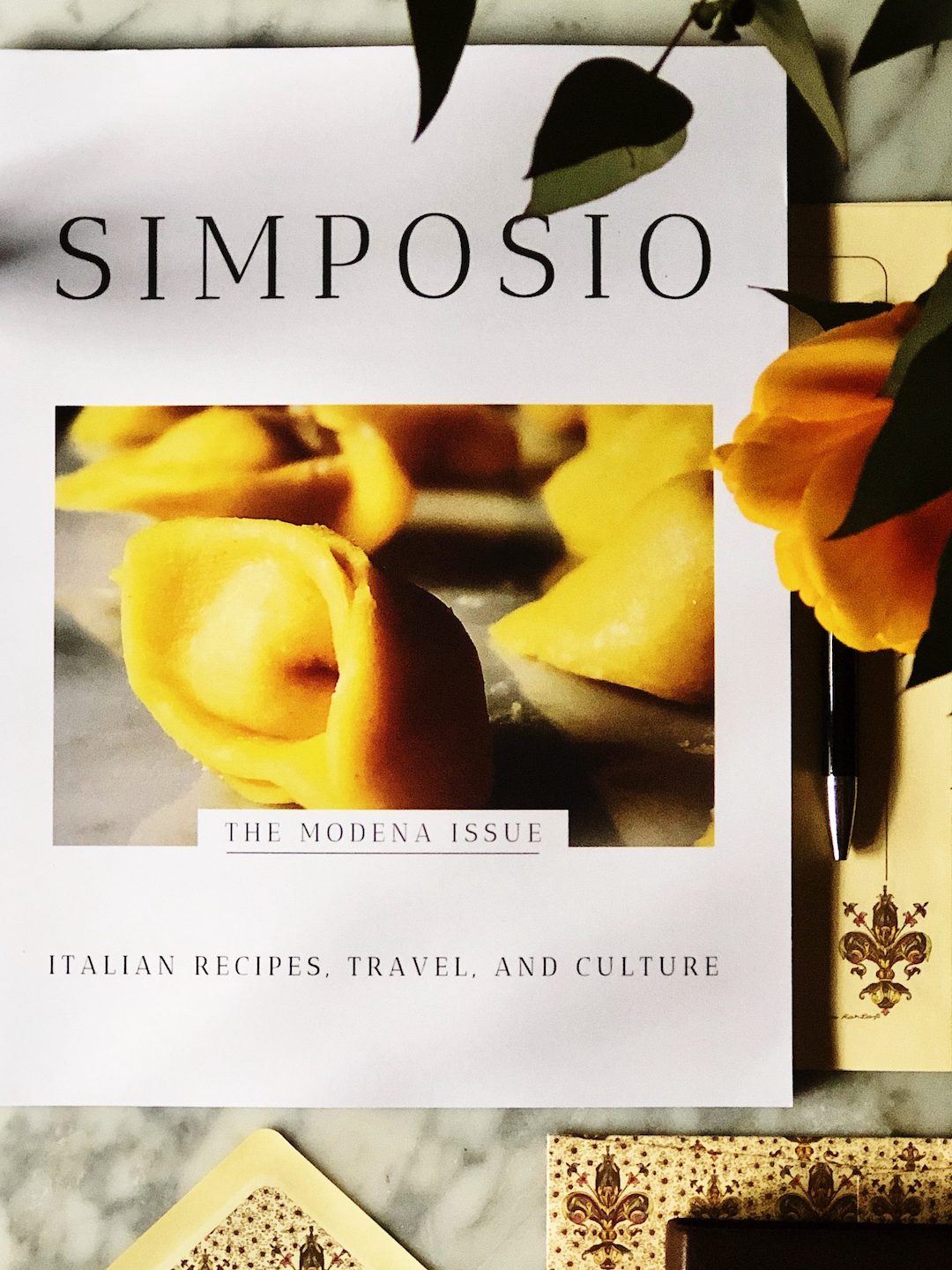 GET A SAMPLE OF SIMPOSIO
Subscribe to the Italian Colors newsletter – a weekly journal of my life in Italy (food, everyday life, people, and travel adventures) – and get a sample of Simposio.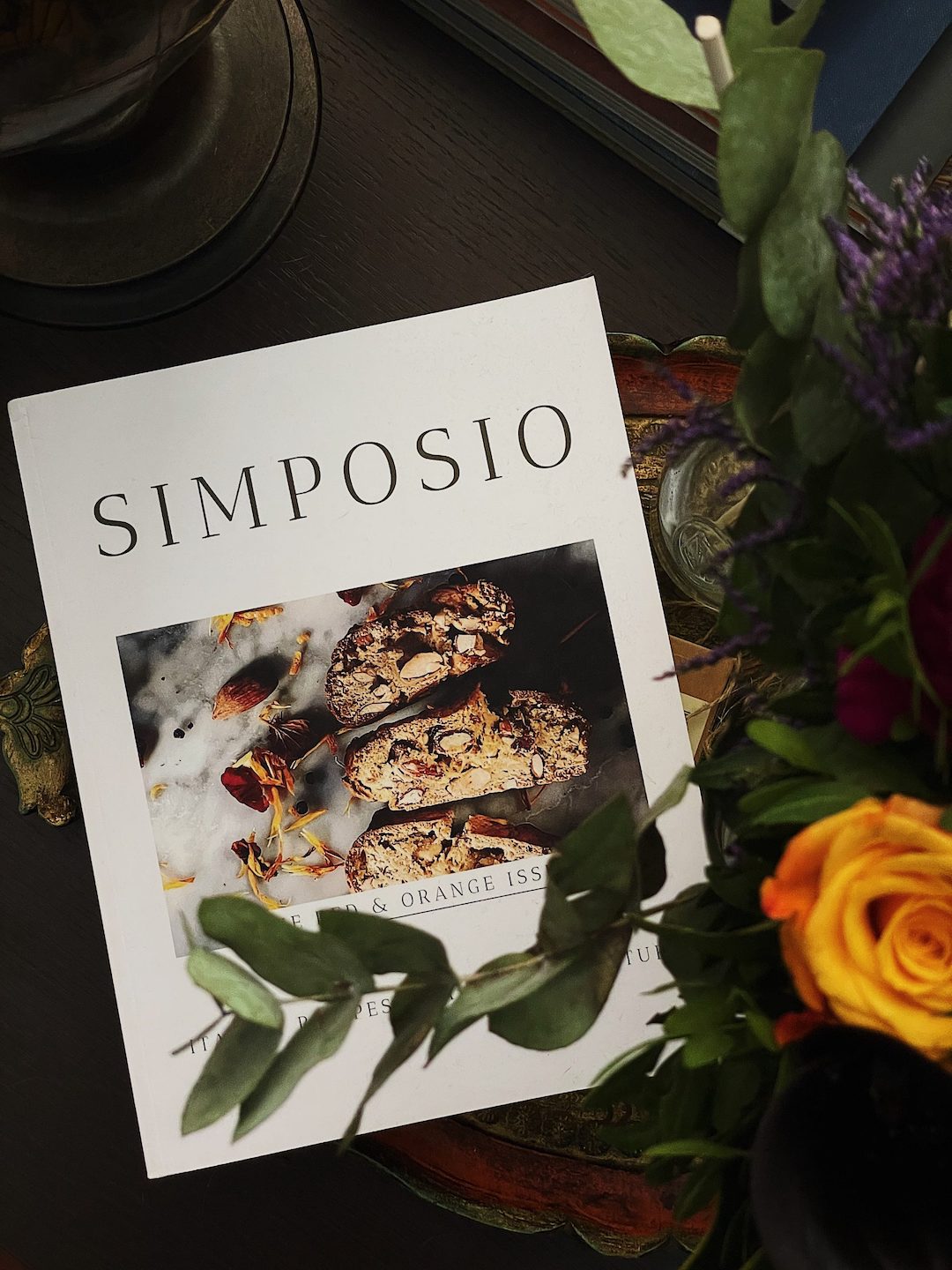 A NOTE FROM ROME: ABOUT THE AUTHOR
A long time has passed since my brother and I put mayo and ketchup on our spaghetti under the scandalized look of our Italian grandparents, who would label us like little Venezuelan savages, unable to capture the art of Italian cuisine. But let me say they didn't capture Venezuela's adventurous spirit either – just to be fair.
Everyone had made an effort. Every time they visited, Nonna and Nonno packed their suitcases with the finest chocolates, pasta, anchovies, olives, etc. Our parents had instituted homemade gnocchi or pasta nights and made us part of the process. My mother had learned everything she could from my Sicilian grandmother's cooking lessons.
And we did love the Italic food… really.
But there was something we missed, something we didn't understand…
LIVING IN ROME
Then, the time to redeem our palate came, time to experience authentic Italian cuisine in loco.
When I was eight, we packed, learned the basic vocabulary (fame, mangiare, buono), and settled in Rome. A city where everything would've been an adventure, where we would forever be half and half (mango-lovers and pasta-devourers). Where we would be eternal newbies, with the excitement and the sensibility that comes with it.
We finally understood what we hadn't captured until then: Italian cuisine is not a technique or a few recipes: Italian food is the center of Italian culture. You'll understand Italy when you understand Italian food, and you'll understand food when you'll interiorize the lifestyle.
COOKING REAL ITALIAN FOOD
After 30+ years of Italian cooking and living, I can share with you a few fundamentals of the Italian food culture, the basics you'll need before diving into the Simposio travel cookbooks:
Cook only if and when you want to. If not, make a Caprese salad.

Take your time: for evaluating and selecting ingredients, for cooking, for setting the table, for letting red wine decant, for intensely savoring the food…

Listen to your suppliers – butcher, greengrocer, fishmonger… -: they're an inexhaustible source of knowledge and inspiration.

Always opt for fresh and seasonal ingredients.

Enhance the flavor of every single ingredient: don't let one overcome the other.

Use many herbs, spices, onion, and garlic, but remember: they're supporting actors, not the main character.

Use only good quality wine for cooking: it matters.

Cultivate your palate: keep it trained by periodically tasting new flavors or combinations. And be aware that only when you are accustomed to quality you can distinguish good from bad food.
Go grab your copy of Simposio and start your journey through Italy!
Pronti per un po' d'Italia?
Claudia