Trapanese pesto is a Sicilian recipe. It is made with fresh tomatoes, almonds, and basil leaves, and it is delicious!
The Trapanese pesto, pesto alla siciliana, is also one of those precious all-you-have-to-do-is-blend dishes for lazy weekdays.
This condiment has a strong nutty flavor, but it is also fresh and summery, because of the raw tomatoes. The reddish color, also given by the vegetables, is the reason why it is likewise called the Sicilian red pesto.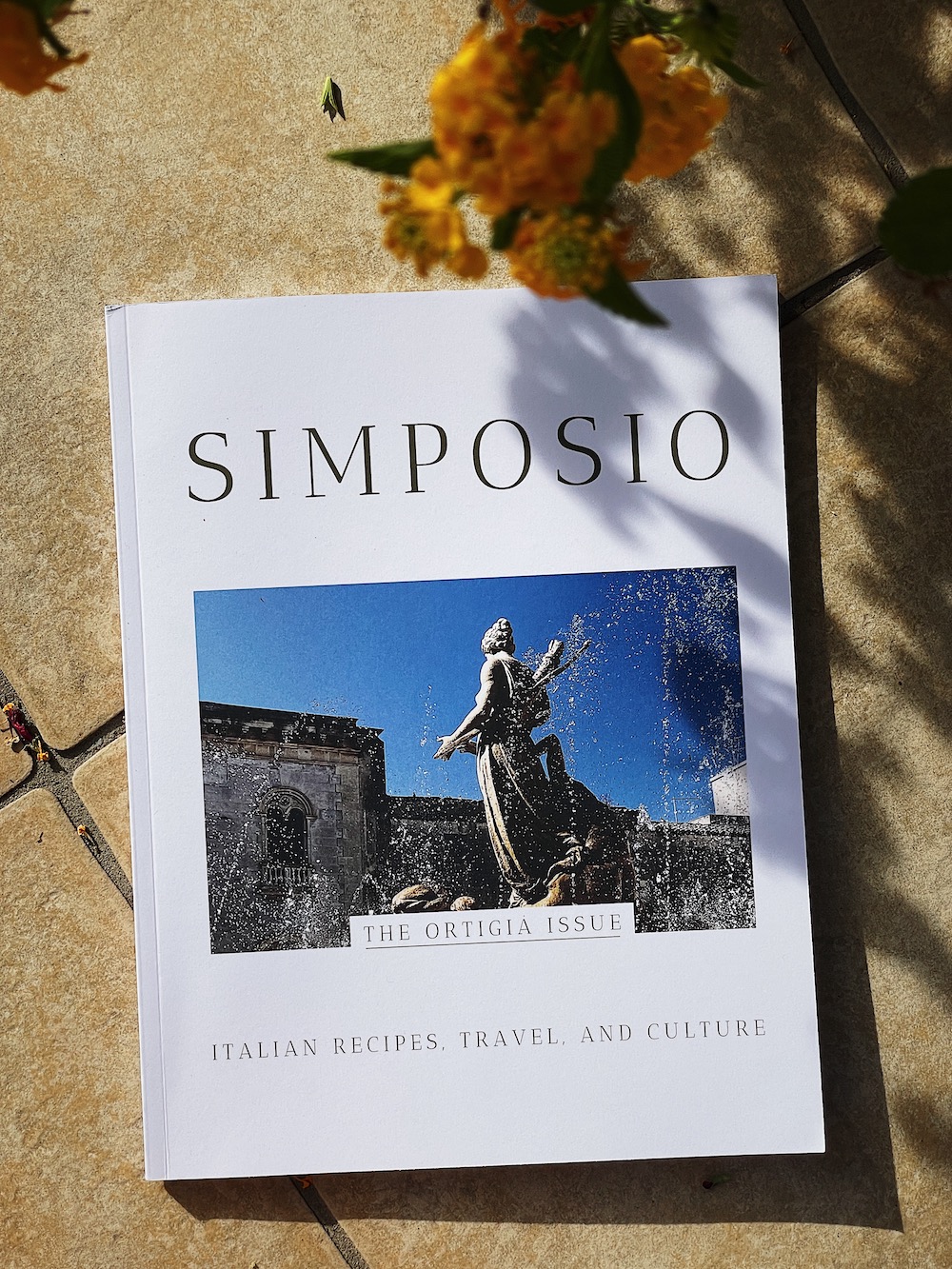 an Italian travel, recipe, and culture magazine
Subscribe to my weekly newsletter and get a
FREE SAMPLE
Let's see which are the ingredients of the Trapanese pesto recipe…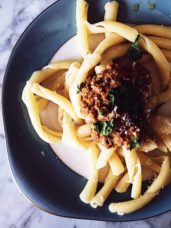 trapanese pesto recipe
Ingredients
14

oz

pasta

400 gr

5

oz

cherry tomatoes

150 gr - 6-8 tomatoes

3.5

oz

peeled almonds

100 gr

1

garlic clove

1/2

cup

extra-virgin olive oil

2-3

oz

basil leaves

70-80 gr

1

teaspoon

of salt
Instructions
Bring a small pot of water to a boil. Add tomatoes and simmer less than a minute. Drain them, wash them with cold water and peel them.

With a pestle and mortar, or a food processor, blend almonds, garlic and half of the olive oil.

Add the peeled tomatoes, the basil leaves, a teaspoon of salt, and the remaining oil.

Blend until creamy.

Cook pasta according to package directions and season it with the trapanese pesto.
Enjoy your Trapanese pesto!
Claudia