Here's the authentic Tuscan cannellini beans recipe – with tomato and sage – to make a traditional steak & beans dinner at your home.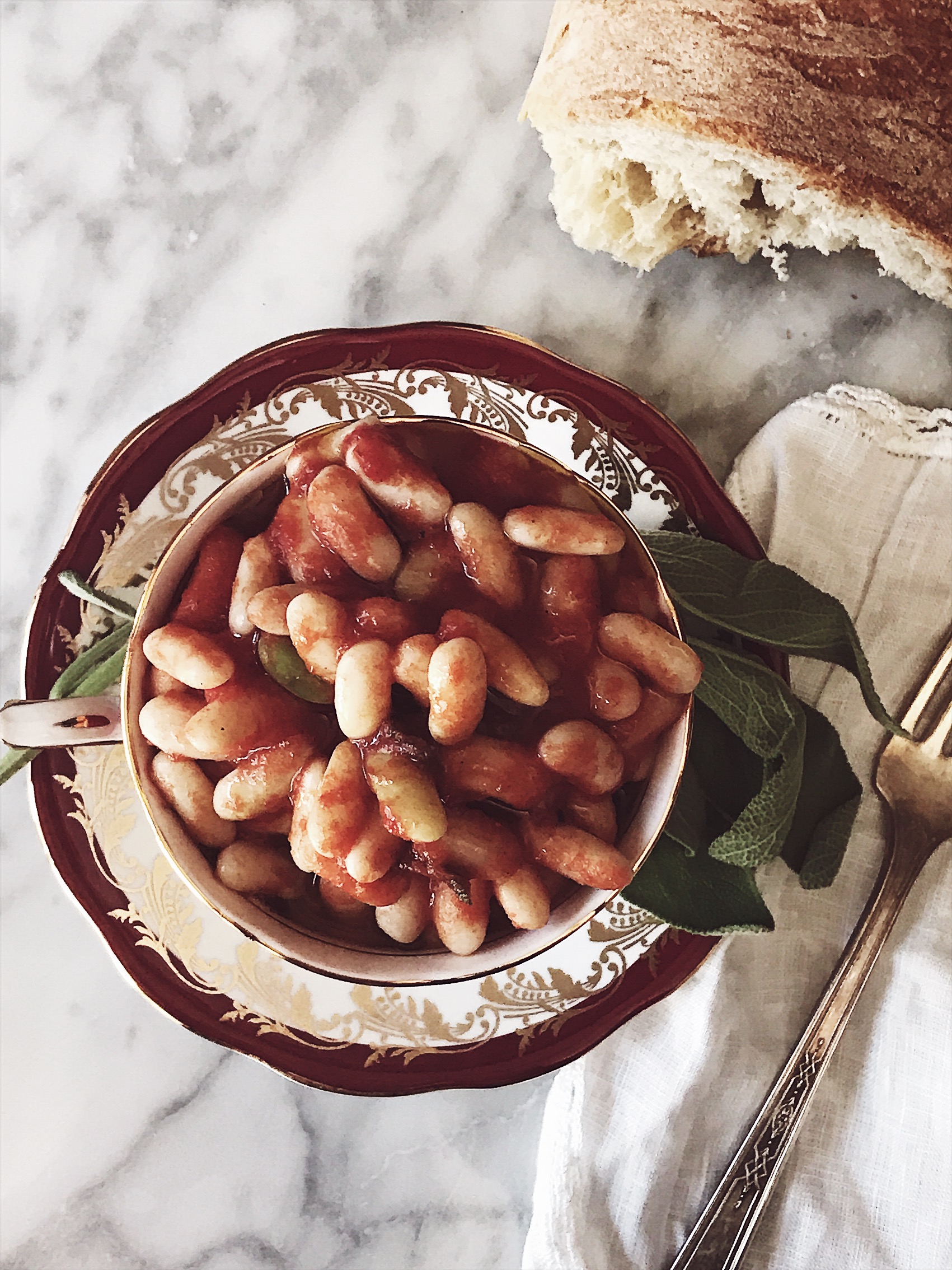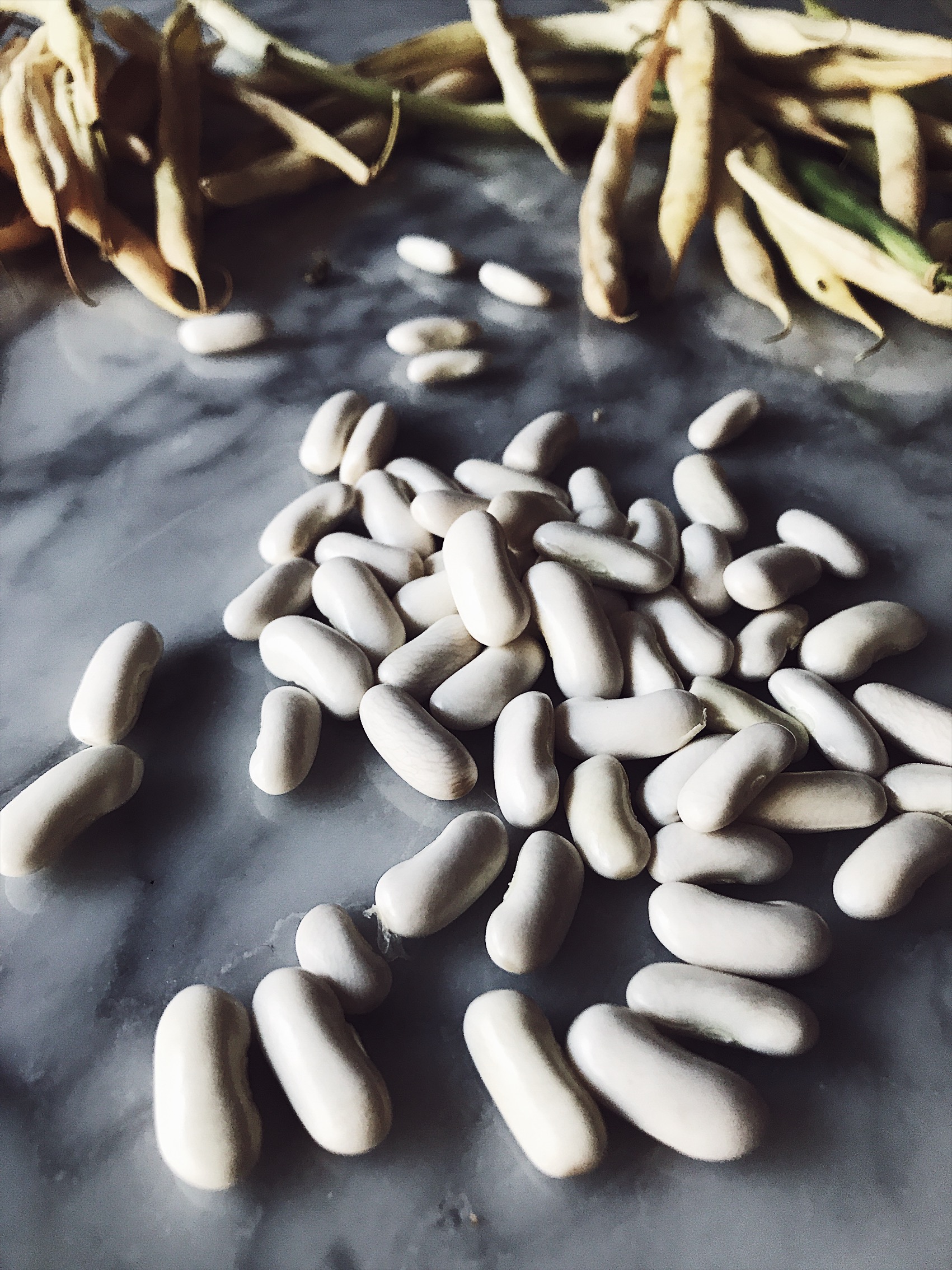 In Tuscany, enormous and juicy steaks, called Fiorentina, are traditionally served with a delicious side dish: cannellini beans "all'uccelletto", cooked with tomato and sage.
This Tuscan white beans are called "all'uccelletto", the birdy way, because the recipe calls for sage, an herb that is traditionally used to cook spit birds as well. The other ingredients are tomato puree, garlic, olive oil, salt, and pepper.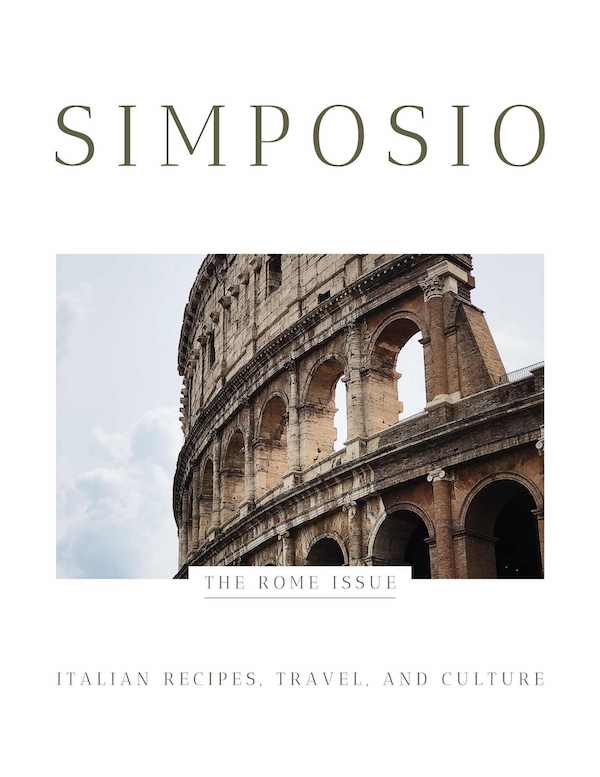 an Italian travel, recipe, and culture magazine
Subscribe to my weekly newsletter and get a
FREE SAMPLE
of the mag!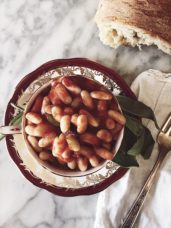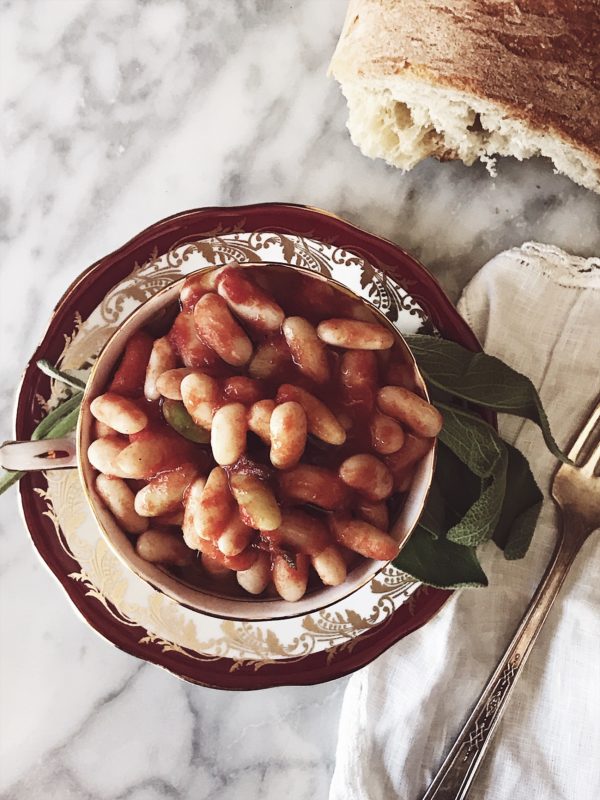 Tuscan cannellini beans
Ingredients
1

can

cannellini beans

white beans

1

tablespoon

extra-virgin olive oil

1

garlic clove

3-4

sage leaves

5,3

oz

tomato puree

150 gr

salt & pepper
Instructions
Peel and crush the garlic clove with the blade of a big knife.

Heat olive oil in a frying pan, medium heat. Add the garlic clove and the sage leaves.

Meanwhile, drain and rinse the cannellini beans.

Once the garlic has browned, remove it and add the beans. Season them with a pinch of salt and 2-3 pinches of pepper and mix well.

Wait a couple of minutes, add the tomato puree and a cup of water, stir and cover.

Let simmer on a low heat for about 15 minutes. Add water if necessary.

Serve hot.
Enjoy your cannellini beans!
Claudia