In Italy, especially Northern Italy, we love to sip from a hot cup of Vin Brulè: an Italian mulled wine recipe to warm the body and the soul. After skiing or a long walk in the woods, it is the perfect welcome home treat!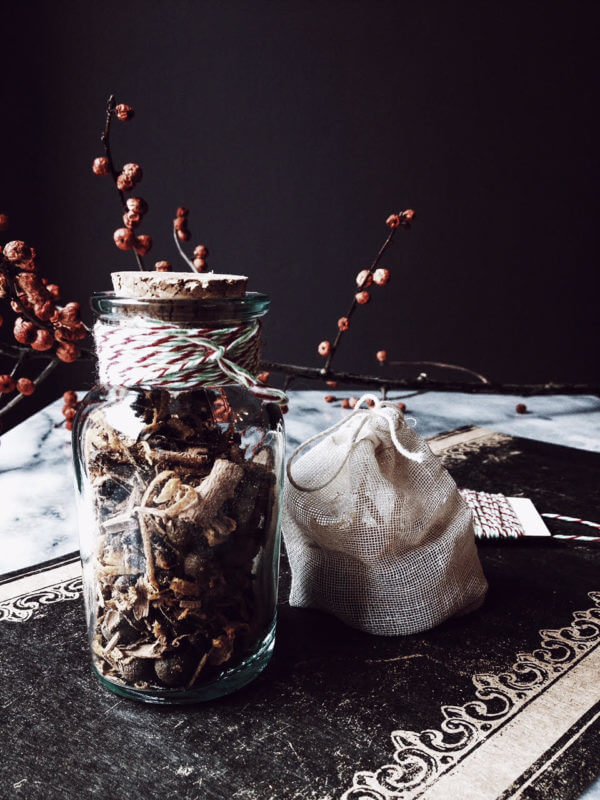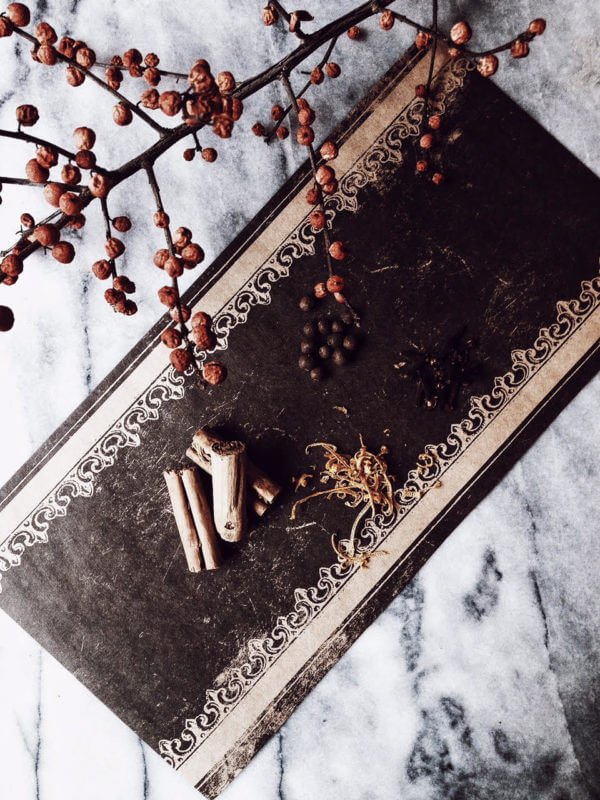 HOW TO MAKE THE ITALIAN Vin Brulè 
Basically, the Italian Vin Brulè recipe is a mix of spices simmered in wine, sweetened with sugar or honey – or none if you are using a sweet wine.
The spices are classic winter: cinnamon, cloves, and allspice, plus orange zest.
For this orangy recipe, and if you are planning to make ahead and store for many, many delightful moments, dry the orange zest in the oven. It may also turn to be a sweet, enchanting DIY Christmas gift. You can store the mix both in a loose-herbs jar (decorated, of course) or in single-use spice sachets.​
HOW TO USE THE Vin Brulè MIX:
To infuse your wine and turn it into a comforting Vin Brulè, all you have to do is follow these easy steps:
Add 1 spoon of the 

Vin Brulè 

mix and 1 teaspoon of honey to every 250 ml (8 oz) of red wine.

Bring to a boil

Strain and enjoy.
What wine to use for mulled wine
I use Primitivo (a wine from Puglia), but any red, dry, and good quality wine will work. 
Good quality wine, that's the secret! 
I also use organic and whole spices and chop them myself. And I don't use sugar, I prefer honey!
​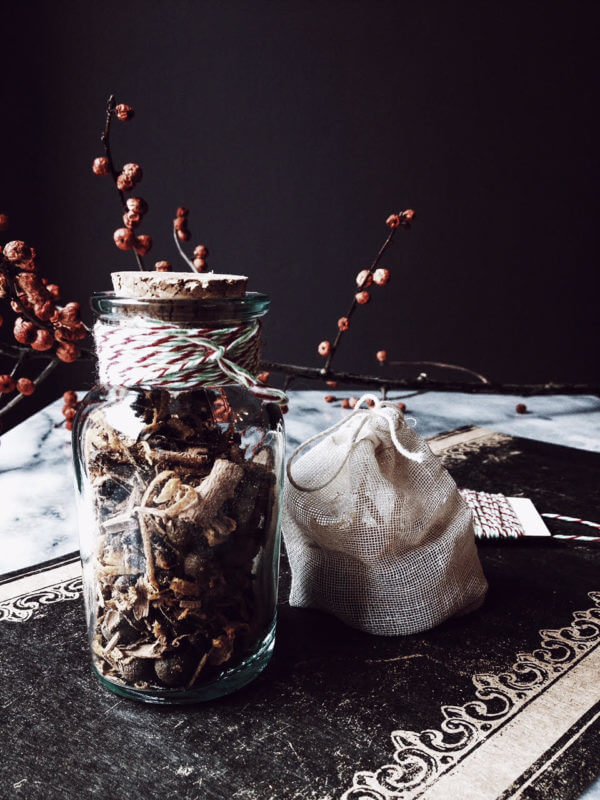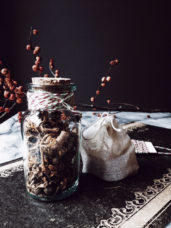 Italian vin brulé
Total Time
1
hour
10
minutes
Instructions
Grate the oranges zest (avoid the white part, it is so bitter…).

Coarsely chop the cinnamon stick and mix it with the other spices.

Pour 1 spoon of the spice mix, 1/4 of the orange zest, 1 teaspoon of honey, and 250 ml (8 oz) of red wine into a pot.
Recipe Notes
If you are doing the mix for later use:
Preheat the oven to 190°F (90°C).

Grate the orange zest (avoid the white part) and place them on a baking sheet (lined with parchment paper). Bake for an hour to dry the zest.

Mix it with the spices.
Place your mix in a jar and close it tightly.
Have a wonderful cup of flaming, sweet, comforting wine!
Claudia