Almond flour cake with white chocolate: Italy's white torta caprese.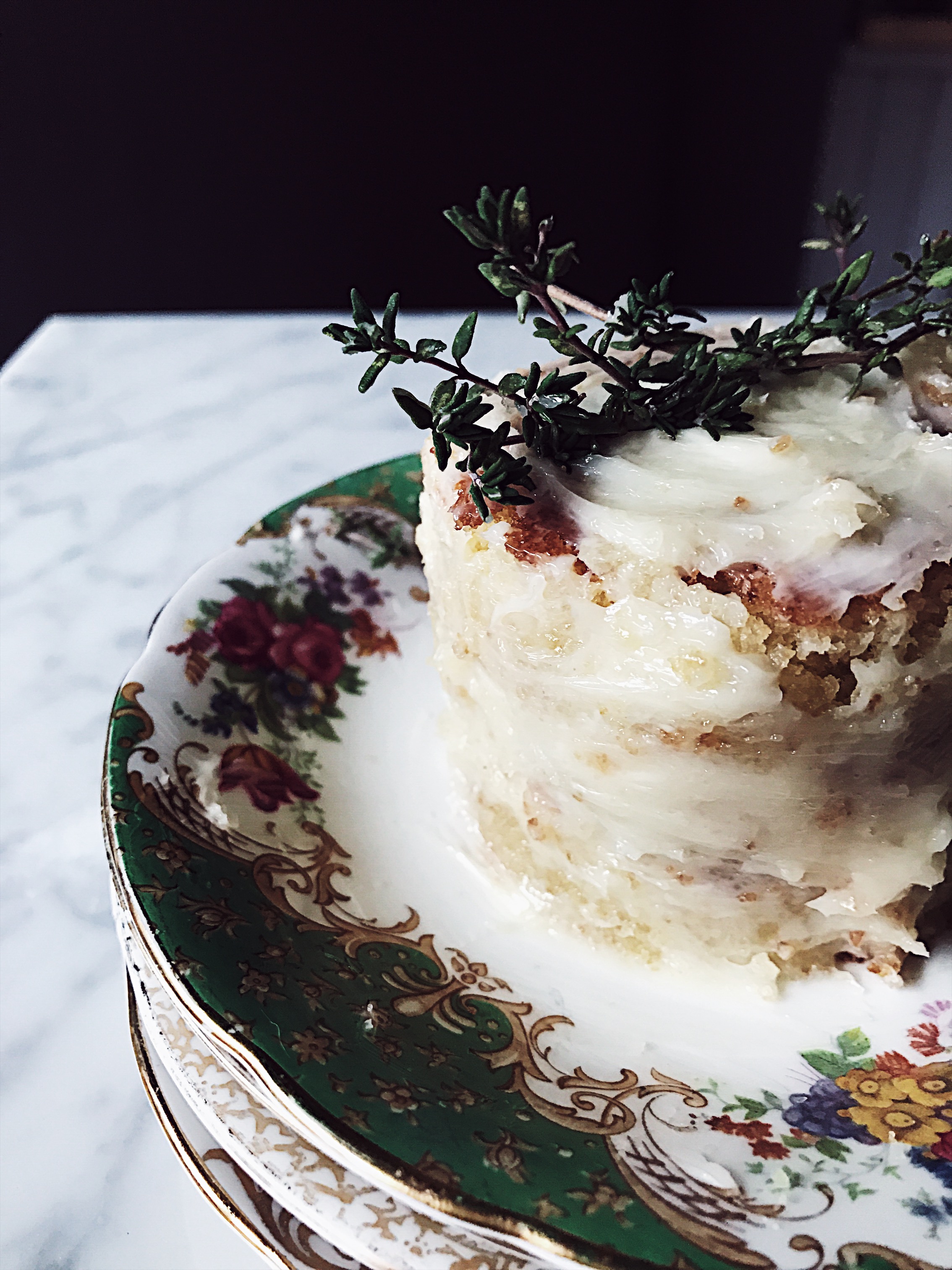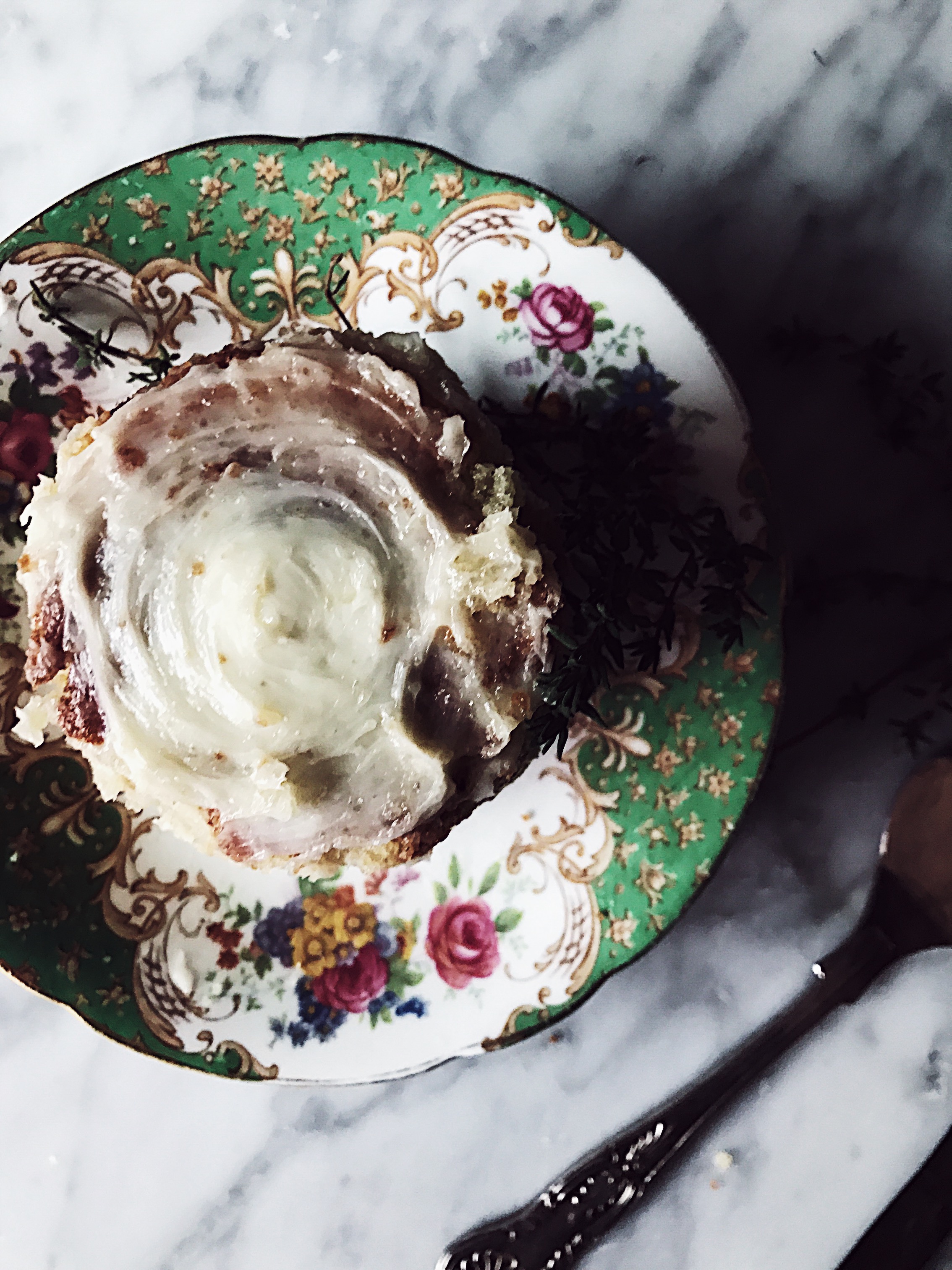 This is the recipe for torta caprese with white chocolate, a variation to the dark one. This almond flour cake recipe is more delicate, perfect to be frosted with buttercream.
You can make an almond meal cake or pulverize peeled almonds in a food processor.
And you can also serve the almond cake plain: the thyme buttercream is my personal addition, to make it a birthday cake. If not, simply serve it with a glass of milk or tea.
Let's see how to make the white caprese cake!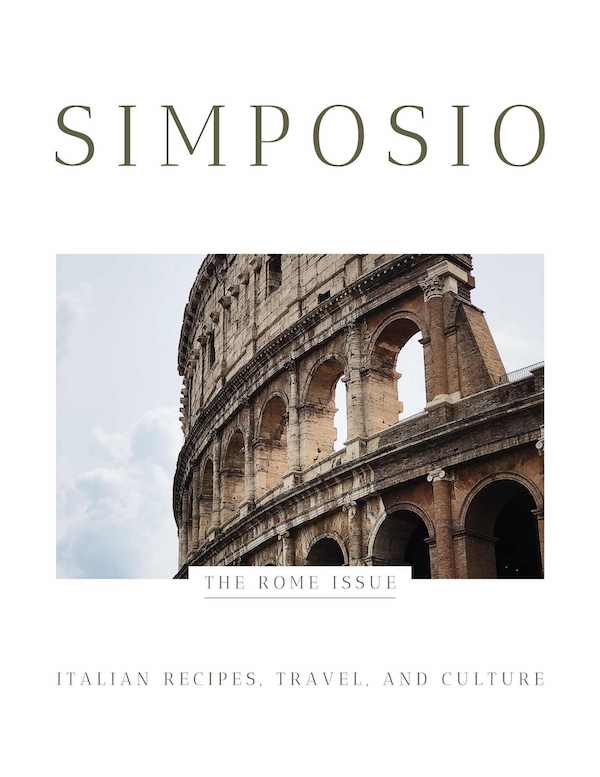 an Italian travel, recipe, and culture magazine
Subscribe to my weekly newsletter and get a
FREE SAMPLE
of the mag!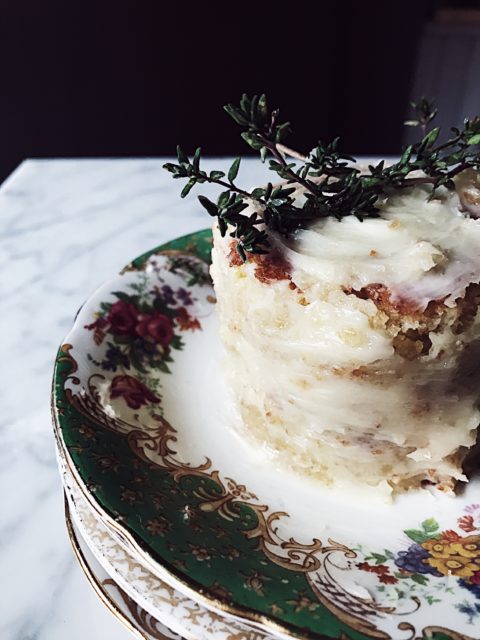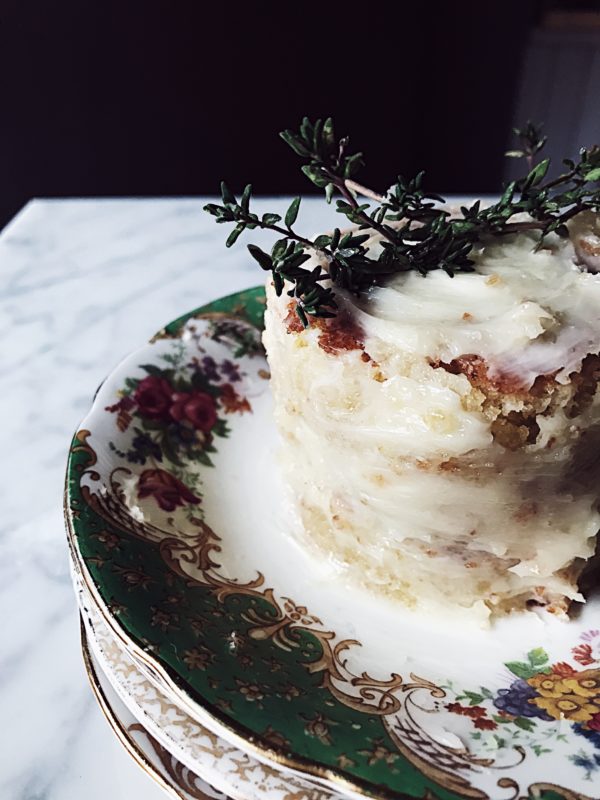 almond flour cake recipe
Ingredients
9

inch

pan

4

eggs

½

teaspoon

of cornstarch

2

cups

almond flour

or ground almonds

¾

cup

sugar

1.5

cups

white chocolate

1

cup

melted butter

room temperature

1

tablespoon

baking powder

1

teaspoon

vanilla extract

2

pinches

salt
glaze
4

tablespoons

honey

1

cup

unsalted butter

2

thyme sprigs
Instructions
Preheat oven at 350°F.

Water bath the white chocolate, in chunks, until creamy.

Whip the egg whites, a pinch of salt and the cornstarch until light and fluffy.

Mix all the other ingredients in a bowl. Including melted white chocolate.

Add the egg whites, a tablespoon at the time, and delicately incorporate them into the dough. The more delicate and vertical the movement, the softer and airy your cake will be.

Pour the dough in the cake mold and bake at 350°F for 15 minutes, then at 320°F for 15 minutes more.

Remove the cake from the oven and let cool.

Meanwhile put honey in a pot. Add a few thyme sprigs and bring to a boil.

Bring back to room temperature.

Whip room temperature butter and honey until creamy.

Glaze the cake: it is not a super coating buttercream, so you'll get a semi naked cake result.

Decorate your almond flour cake with thyme sprigs.
Enjoy your almond flour cake!
Claudia