In this post, you'll discover the delicious world of Italian almond flour cakes and the recipe to make the delicate and aromatic white chocolate Torta Caprese.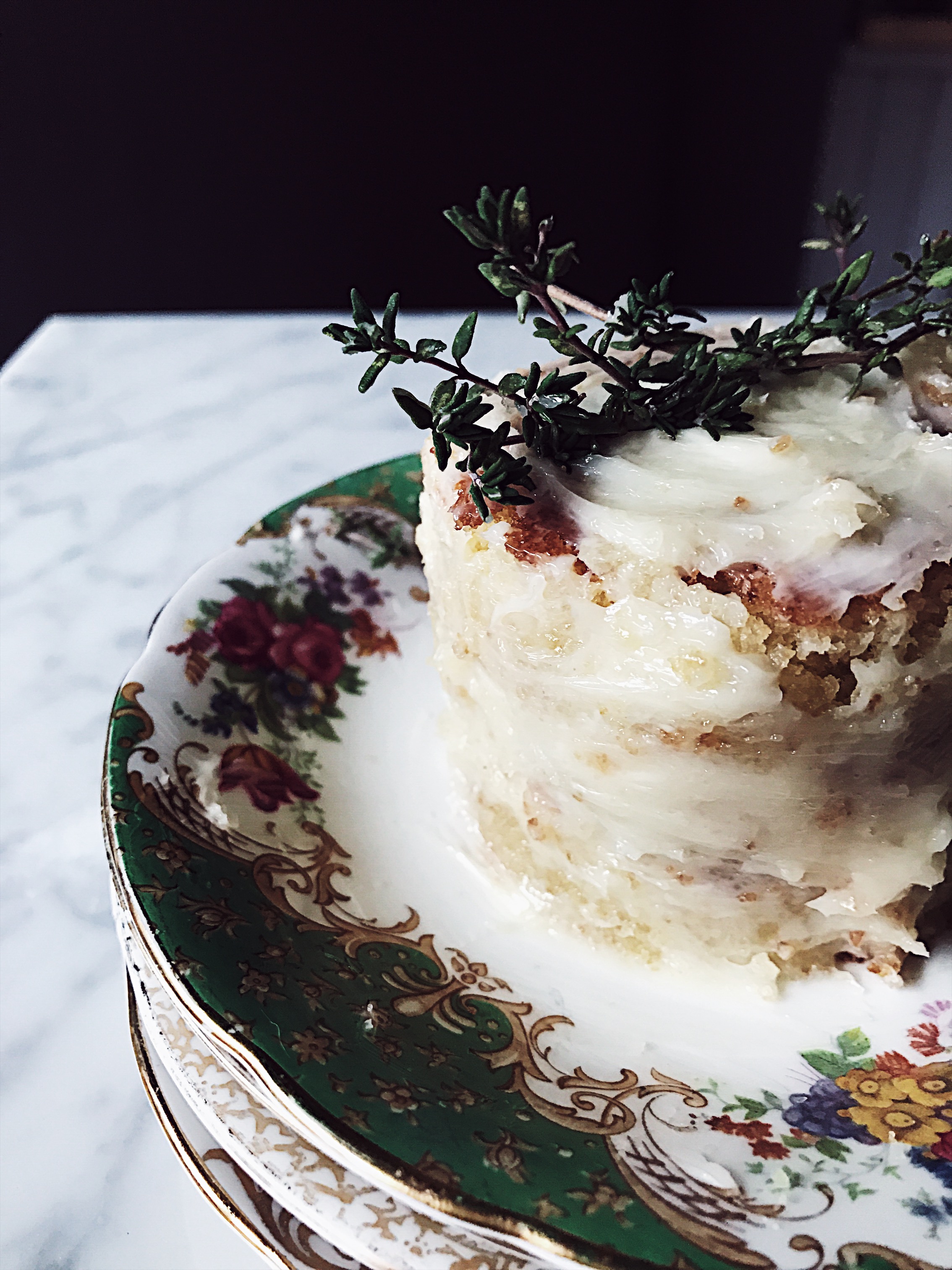 WHAT ARE ITALIAN ALMOND FLOUR CAKES
The best known Italian almond flour cake is the Torta Caprese: a grainy and decadent dark chocolate cake with a lot of butter and a lot of eggs from the island of Capri.
There are – to my knowledge – two other almond flour cakes, always from Campania. One is made by adding lemon juice and zest, the other one, more delicate in flavor, with white chocolate, the white Torta Caprese.
These almond cakes are perfect for breakfast or an afternoon snack paired with a glass of milk or tea. If you want to serve them as desserts, you better accompany them with a cream – try the Italian crema pasticcera – or ice cream.​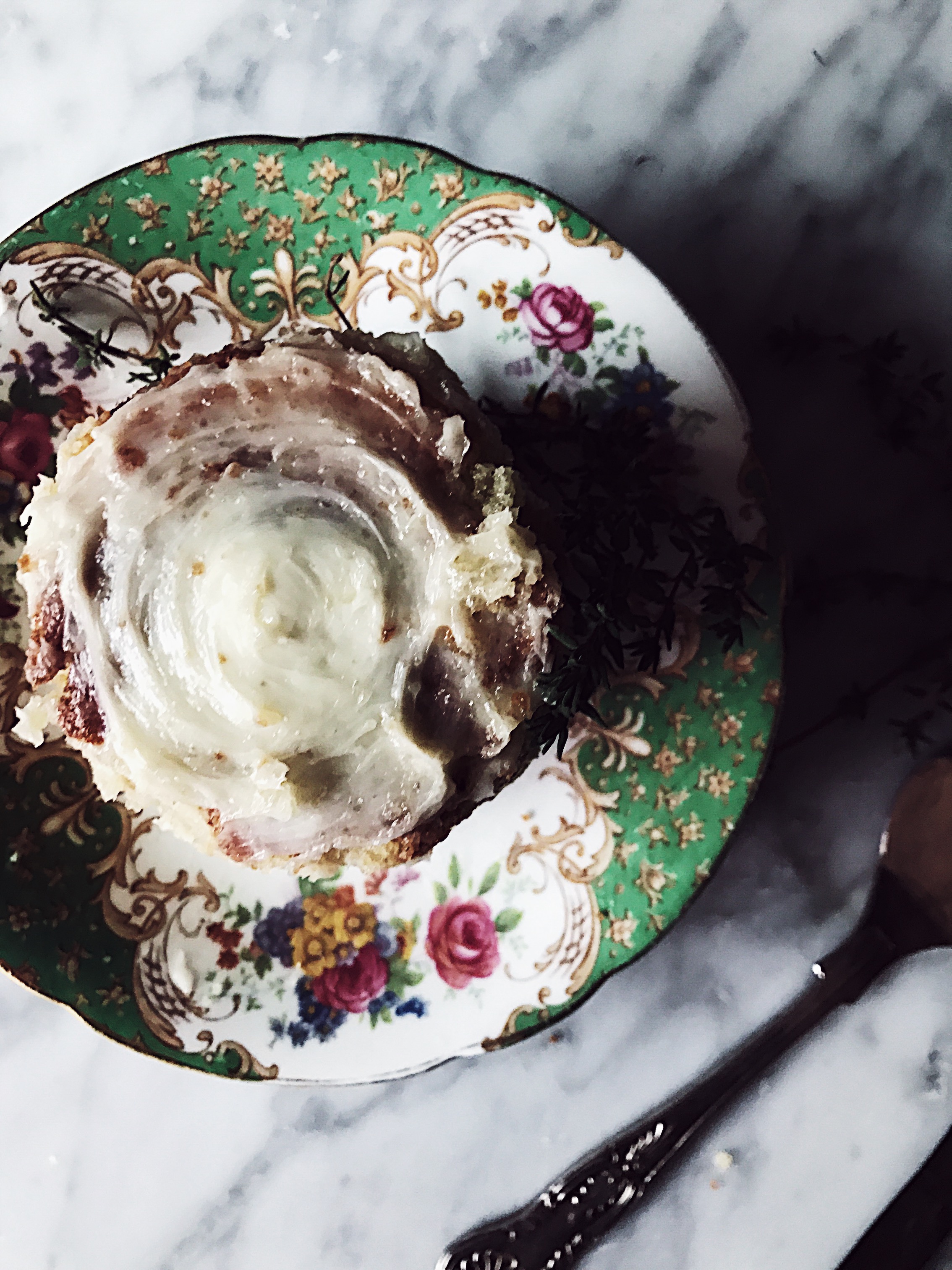 HOW TO MAKE THE ITALIAN ALMOND FLOUR CAKE WITH WHITE CHOCOLATE
For almond cakes, you need almond meal. You can make it on your own by grinding – pulverizing – peeled almonds in a food processor.
The other critical – but that's truly an exaggeration – step is melting the white chocolate. Water bathing is easy as placing a pot over another with boiling water and adding the chocolate bar broken into small squares. It takes minutes to melt completely; help it with a wooden spoon!
Being a very delicate cake and wanting to offer it as a birthday cake, I frosted it with a soothing thyme flavored buttercream.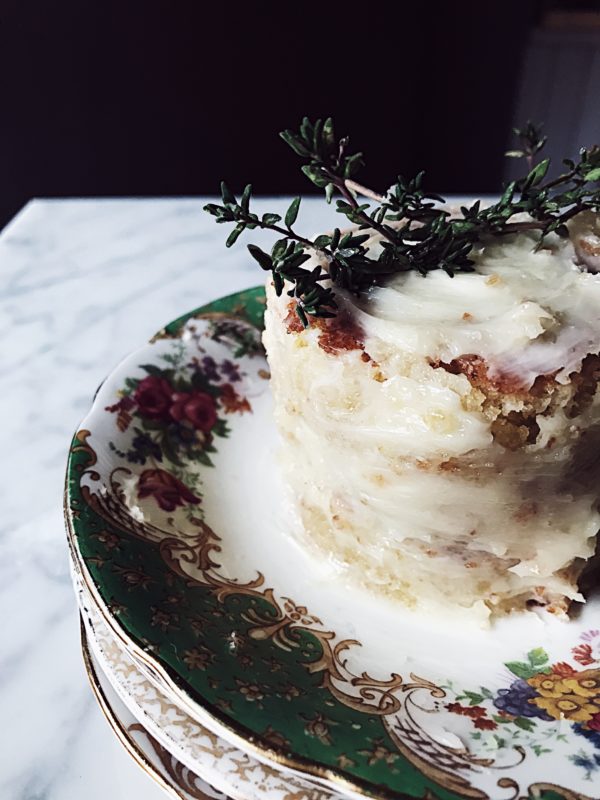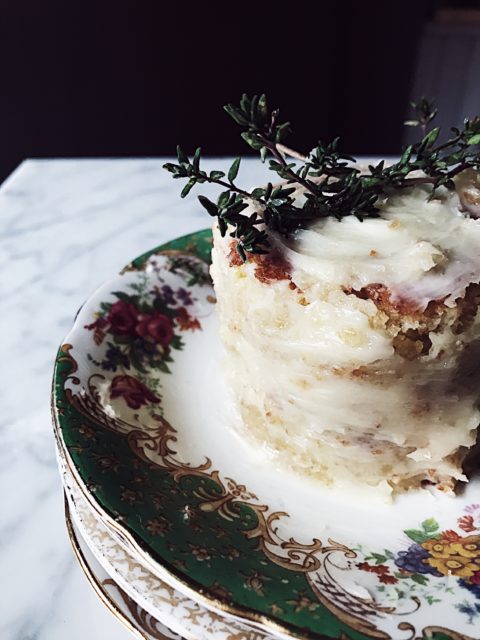 almond flour cake recipe
Ingredients
9

inch

pan

4

eggs

½

teaspoon

of cornstarch

2

cups

almond flour

or ground almonds

¾

cup

sugar

1.5

cups

white chocolate

1

cup

melted butter

room temperature

1

tablespoon

baking powder

1

teaspoon

vanilla extract

2

pinches

salt
glaze
4

tablespoons

honey

1

cup

unsalted butter

2

thyme sprigs
Instructions
Preheat oven at 350°F.

Water bath the white chocolate, in chunks, until creamy.

Whip the egg whites, a pinch of salt and the cornstarch until light and fluffy.

Mix all the other ingredients in a bowl. Including melted white chocolate.

Add the egg whites, a tablespoon at the time, and delicately incorporate them into the dough. The more delicate and vertical the movement, the softer and airy your cake will be.

Pour the dough in the cake mold and bake at 350°F for 15 minutes, then at 320°F for 15 minutes more.

Remove the cake from the oven and let cool.

Meanwhile put honey in a pot. Add a few thyme sprigs and bring to a boil.

Bring back to room temperature.

Whip room temperature butter and honey until creamy.

Glaze the cake: it is not a super coating buttercream, so you'll get a semi naked cake result.

Decorate your almond flour cake with thyme sprigs.
Enjoy your Italian almond flour cake!
Claudia