Caprese salad is the no effort Italian summer lunch or side dish.
All you have to do is slice a tomato and a mozzarella. And a few other simple steps to make it really delicious.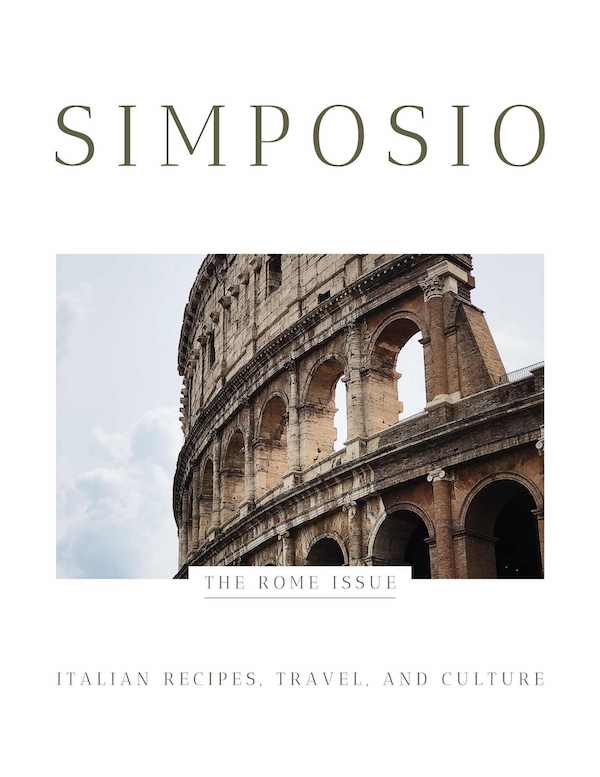 an Italian travel, recipe, and culture magazine
Subscribe to my weekly newsletter and get a
FREE SAMPLE
of the mag!
The first thing you must know about the Caprese salad recipe is that you should make it a little in advance. Thirty minutes to two hours: this way, flavors set into a delicious juicy dish, and the herbs can release their aroma.
Which herbs?
Basil or oregano. Basil must be fresh and hand-cut – the knife blade makes it oxidize-, while oregano can be both fresh or dry.
These herbs are the secret ingredients that will make your Caprese salad spectacular. Those and the marinating time.
For an even better flavor, look for really good mozzarella. Fiordilatte is ok, but Bufala – from buffalo milk – is extraordinary.
Tomatoes for a classic Caprese salad must be firm and crispy, heirloom or cherry tomatoes. My favorites are "pachino riccio" also called "costoluto", although they are spring tomato, available for a limited time of the year.
Only a couple of additions to the Caprese salad recipe are admitted by tradition: black pepper, olives (black), anchovies, or pesto. Add as much as you like, but be careful to not overcome the tomato and mozzarella flavors.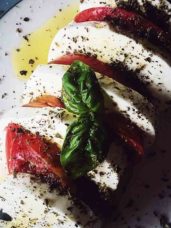 caprese salad recipe
Ingredients
2-3

medium heirloom or salad tomato

1

mozzarella

fiordilatte or bufala

4

basil leaves or a teaspoon of fresh or dried oregano

1

tablespoon

of olive oil

sea salt
Instructions
Chop the basil or oregano (if fresh) leaves.

Slice the tomatoes and the mozzarella in medium pieces.

Place them in a medium bowl and season with olive oil, salt to your taste and herbs.

Mix and let rest 30 minutes to 2 hours before serving, at room temperature.
Recipe Notes
You can make the caprese salad the day before and refrigerate it overnight. But take it out of the fridge at least an hour before serving it! It won't be the same, but more than good enough to eat.
 Enjoy your delicious Caprese salad with toasted bread!
Claudia