You're about to make the milk, dark chocolate, and flour, Italian chocolate budino recipe… while dancing!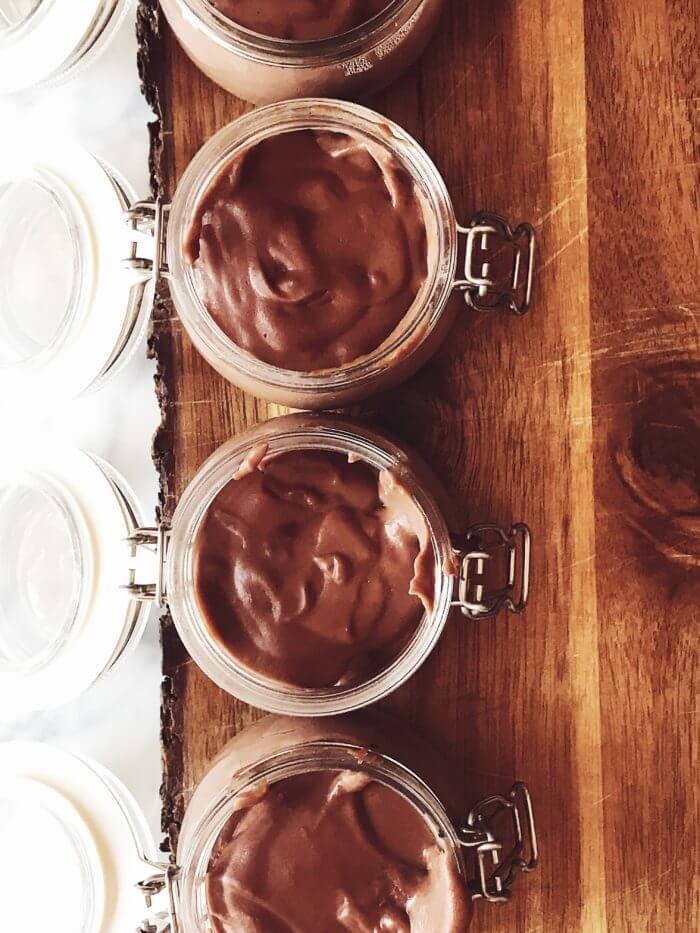 WHAT IS ITALIAN BUDINO
Budino is the Italian custard, or pudding. It is made with milk, sugar, flour, and an egg to keep it all together. 
The classic budino flavors are chocolate and vanilla. But nowadays you'll find plenty of fanciful variations. In this post, though, you'll find the traditional, all-natural ingredients, chocolate budino recipe.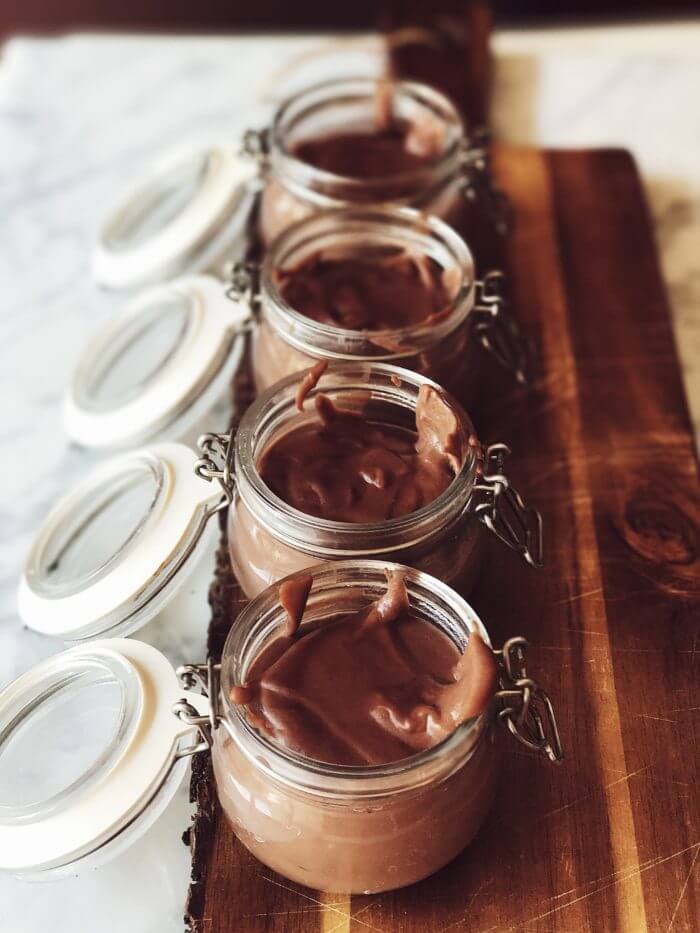 HOW TO MAKE THE ITALIAN CHOCOLATE BUDINO
Making chocolate budino is quite easy, even from scratch. Paying a little attention to the ingredients' temperature and amalgamating well the mixture is all you need to get a tasty and smooth budino.
Well, there is a little obstacle to overcome: lumps.
The only practical solution is to whisk the mixture continuously while bringing it to a boil and a couple of minutes after. So take into account about fifteen minutes of arm work. Put on some music to entertain yourself: whisking and dancing – or singing – will turn out to be a fantastic kitchen experience!
FROM THE ITALIAN COLORS NEWSLETTER:
"Uova Kinder are the hyper-commercial chocolate eggs given to every Italian child for Easter. The outer layer is made of the sweetest milk chocolate you'll ever taste, and the inner is a milk (so they say in the ads) thin layer. Together they are irresistible. You can't ignore you are eating nothing but fat, sugar, and aromas; still, you can't stop taking a piece, then another, and another, and the I-swear-this-is-the-last piece. Followed by the this-is-really-the-last-please-put-it-away one.
A few decades ago, you could only choose between the girl or the boy Kinder egg, with a very gender-defined surprise. Later, brands partnered, and you could find the Barbie or the Hot Wheels egg. This year I was overwhelmed by the infinite variety…"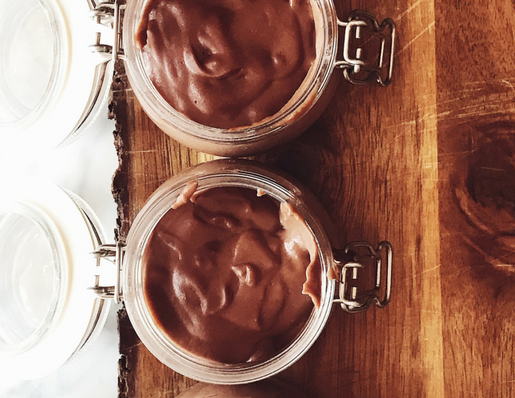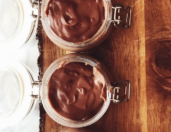 Italian chocolate budino recipe
Resting time in the refrigerator
2
hours
Total Time
2
hours
25
minutes
Ingredients
4

cups

cow milk - room temperature

1 lt - 34 oz

2.8

oz

brown sugar

80 gr - 1/3 cup + 1 tbsp + 1 tsp

2.8

oz

butter

80 gr - about 1/3 cup

2.8

oz

70% dark chocolate

80 gr

1

egg

2.8

oz

of 00 flour

80 gr - 1/3 cup + 1 tbsp + 2 tsp
Instructions
Water bath chocolate until creamy and set it aside.

Cut the butter into small pieces, add sugar and use a mixer to amalgamate until creamy.

Add the egg, chocolate, and flour, still mixing energetically.

Add milk, a little at the time, while still mixing.

Take your trustworthy whisk, put on a playlist you like - a lot -, and get ready for a bit of exercise.

Pour the mixture into a pot and cook over medium heat.

Bring to a boil, whisking uninterruptedly - that's why you need good music in the background! It will take you ten to fifteen minutes, about four songs.

Stir two more minutes after boiling and remove the pot from heat.

Wait a few minutes for the temperature to decrease and pour the mixture into glass jars or budino (cupcakes or whatever) molds. I like the jars.

When the mixture reaches room temperature, refrigerate a few hours before serving your delicious, mouthwatering and smooth budini.
TRY MAKING ITALIAN CREMA PASTICCERA!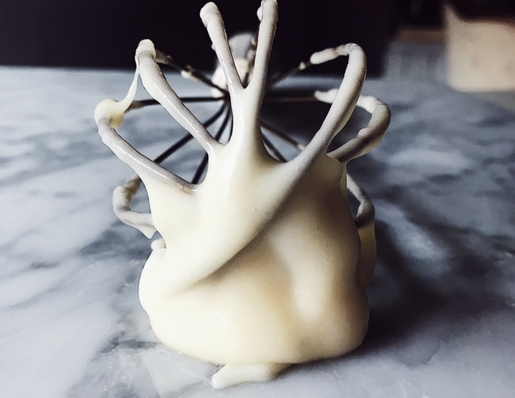 Enjoy your Italian chocolate budino!
Claudia