The eggplant funghetto recipe, Italian sauteed eggplant, is an easy and simple way to cook veggies to season pasta, or serve as a side dish.
Melanzane a funghetto, eggplant funghetto, literally means "eggplant made like little mushrooms". This because, once diced, the eggplants resemble tiny little mushrooms. Eggplant al funghetto is a Neapolitan side dish recipe, but you can use it also to season pasta (try pairing it with grilled swordfish), on top of crostini, or as a homemade pizza topping.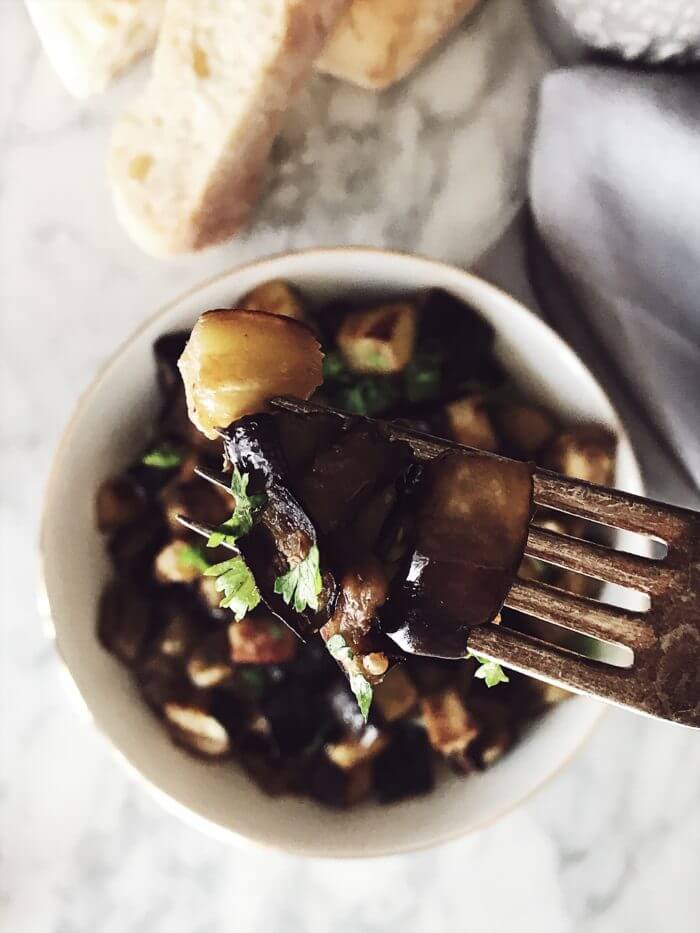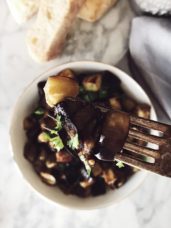 Eggplant funghetto
Ingredients
2

eggplant

medium/big

1

garlic clove

1

red chili

salt

extra-virgin olive oil

parsley

a few sprigs
Instructions
Cut the eggplant in 4 and then in medium/small chunks.

Place them in a colander and sprinkle them with salt. Leave them 5-10 minutes.

Peel and crush the garlic.

Rinse, drain and dry the eggplant well with a kitchen cloth.

Heat 2 tablespoons of extra-virgin olive oil in a large pan, brown the garlic and red chili (carved to release aroma).

Remove them and add the eggplant.

Turn to medium/high heat and cook the eggplant stirring every now and then, until completely cooked.

Meanwhile finely chop the parsley.

Serve the eggplant hot or room temperature, sprinkled with fresh parsley.
Enjoy your Italian eggplants!
Claudia