Tuna pasta with fresh tomatoes.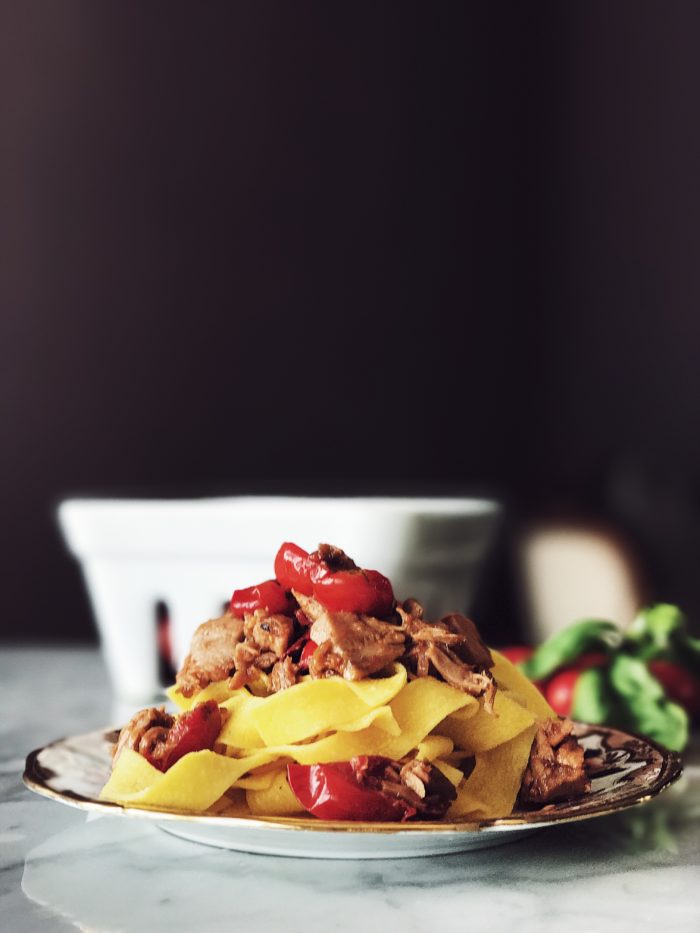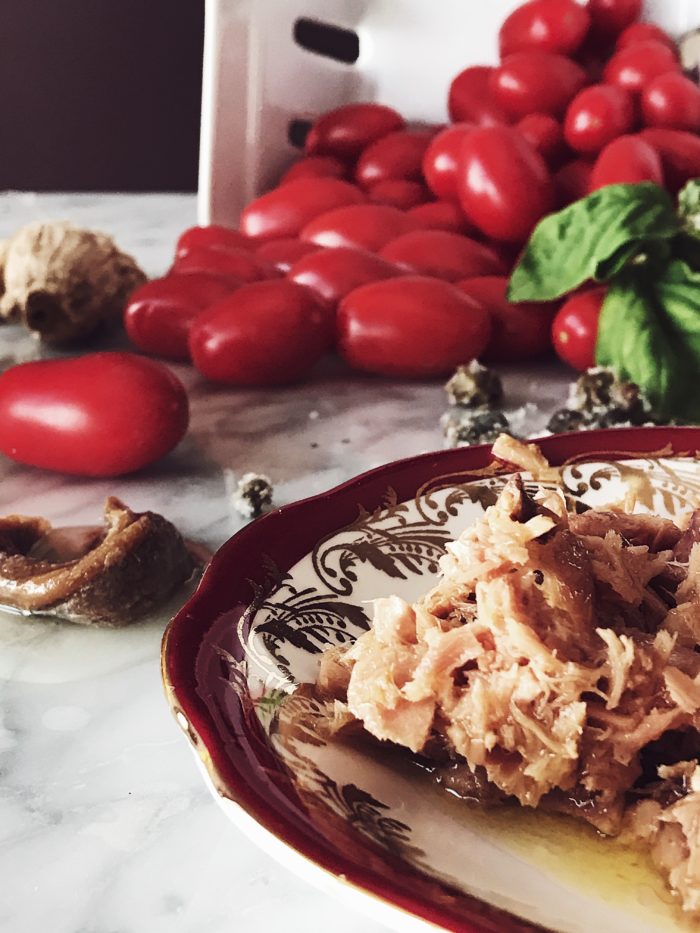 Tuna pasta is something everyone here in Italy has had at least once, no wait, at least 100 times in their life.
University years are the tuna years. It's easy: you make soffritto, add canned tuna and passata and sauté a few minutes. Done.
Sometimes you just cook pasta and season it with tuna straight out of the can. Mea Culpa.
There's a big NO NO for parmesan cheese on fish pasta dishes. But I think a lot of people will close their eyes on tuna pasta because it's incredibly delicious!
I certainly do.
This time though, I made a gourmet tuna pasta recipe, so buttery that parmesan on top would be too much.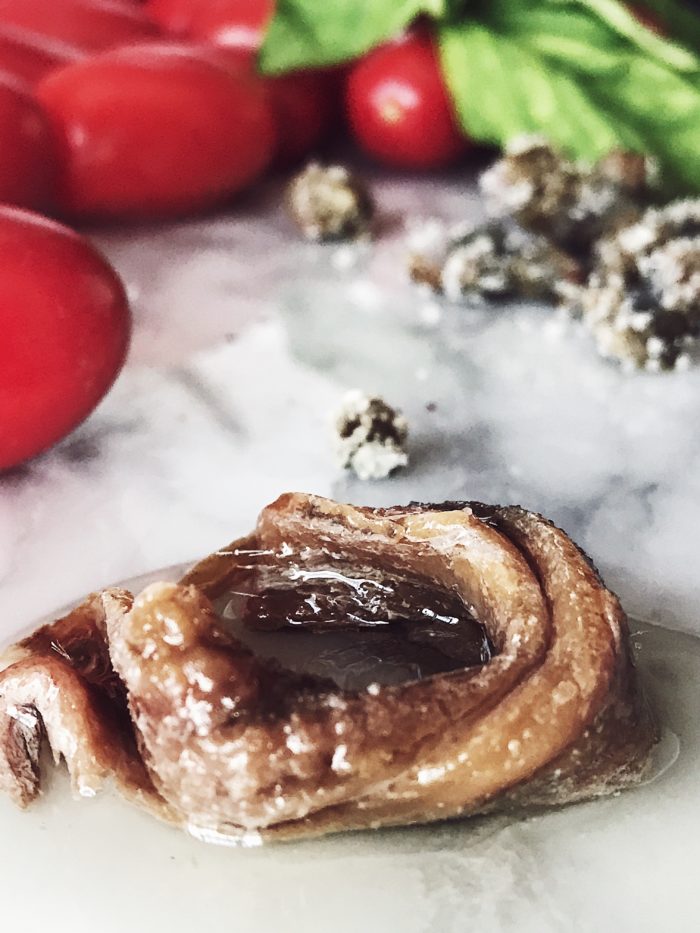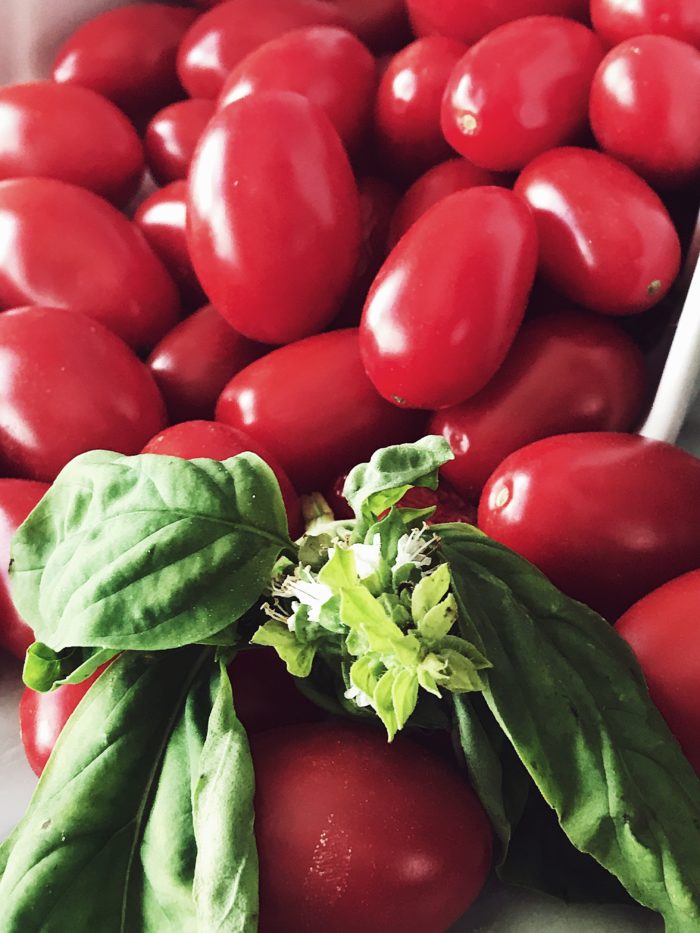 All the ingredients are fresh, except for the tuna, but I use tuna filets, in extra-virgin olive oil. If you use filets once, you will never go back to simple canned tuna, it's just not worth it. Sometimes I get homemade tuna filets from a lady in Puglia, and those are days to celebrate.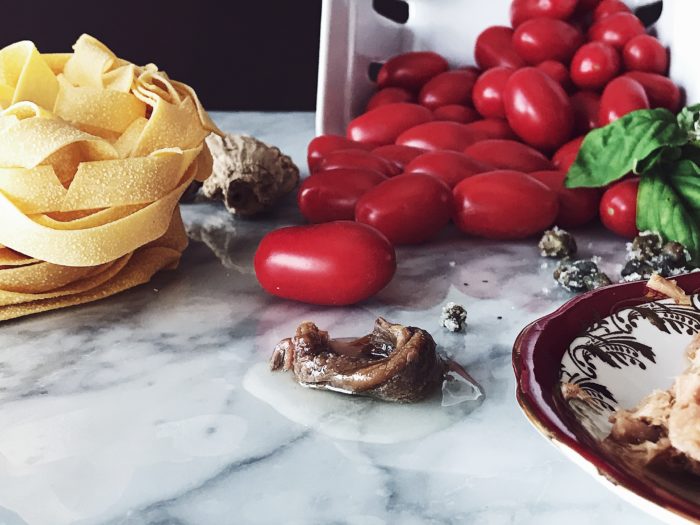 Hurray for Italian ladies!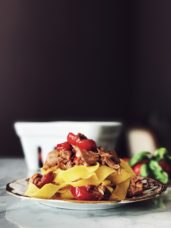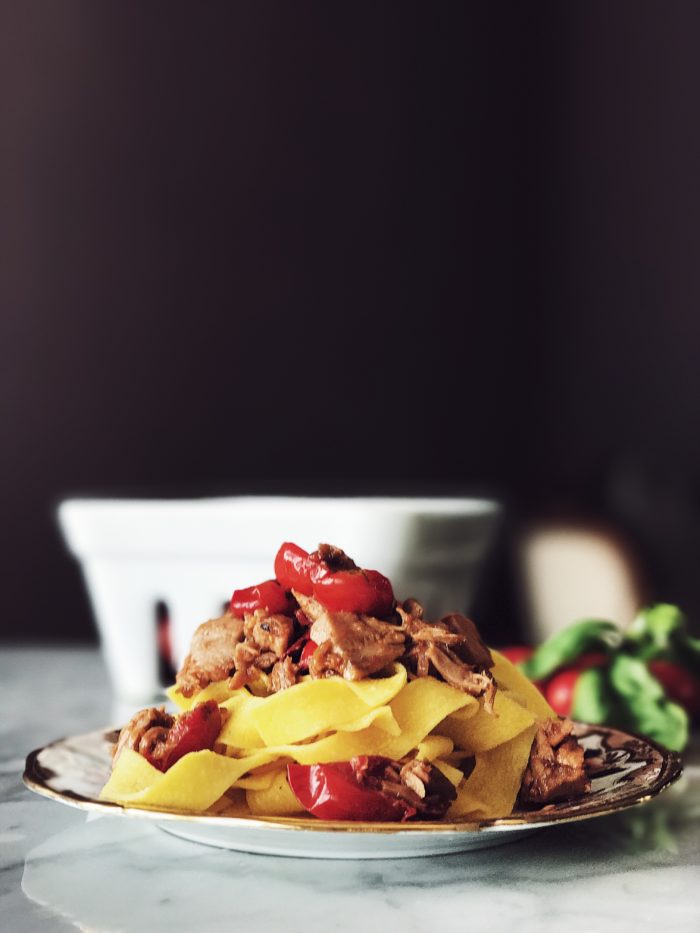 tuna pasta recipe
creamy Italian tuna pasta with fresh tomatoes and tuna fillets
Ingredients
4

salted capers

3

anchovy fillets

2

tablespoons

of extra-virgin olive oil

1

cup

of tuna fillets

1,2-1,5

cups

of spaghetti

10-15

cherry tomatoes

4-6

sprigs of chives

½

inch

of fresh ginger root

2

sprigs of basil
Instructions
Bring pasta water to a boil.

Cut the tomatoes in two.

Coarsely chop basil and chives.

Grate the ginger.

In a large skillet heat the olive oil and melt capers and anchovies on a medium heat (it will take less than a minute).

Add the tomatoes, cover and cook 4-5 minutes.

Add tuna and herbs. Cover and cook 3-4 minutes more (uncover on the last 40-60 seconds).

Cook the pasta and season it with the sauce.

Delight yourself.
enjoy your Italian pasta!
Claudia