In Italy, when you go to a coffee bar, you can choose between a myriad of coffee alternatives, including a latte macchiato.
HOW TO ORDER LATTE MACCHIATO
When you finally get a place at the bar, you must lift your hand, ticket at hand, and say out loud what you want: a cornetto – plain, with jam, Nutella, or honey – and a latte macchiato. Then put down the ticket on the bar, and place a coin or two from the change: a tip for the barista – and a way to speed up the service.
The traditional Italian Latte Macchiato
"Macchiato" means stained: milk is spotted with a few tablespoons of coffee. This gives the drink a beige color and a delicate, both tint and flavor.
There is a little secret to getting a perfect Latte Macchiato at home, the one with foamed milk…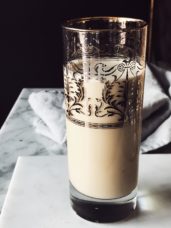 latte macchiato recipe
Ingredients
2-3

tablespoons

of espresso coffee

3/4

cups

of milk

sugar or honey
Instructions
Make an espresso coffee.

Heat the milk in a saucepan.

Pour it into a mason jar, lid tightly, and shake - wrap it in a cloth if it's too hot - for a few seconds. You can also leave it in the pan and use a hand blender to foam the milk.

Pour the milk into a tall glass and add a few tablespoons of espresso.

Add sugar or honey to your taste, mix and enjoy.
THE GINGERBREAD LATTE MACCHIATO
Italians would kill me for posting this recipe. A traditional Latte Macchiato should have nothing but milk, coffee, and a sweetener. 
But I love Christmassy stuff, so here's a recipe for a make-ahead Gingerbread syrup.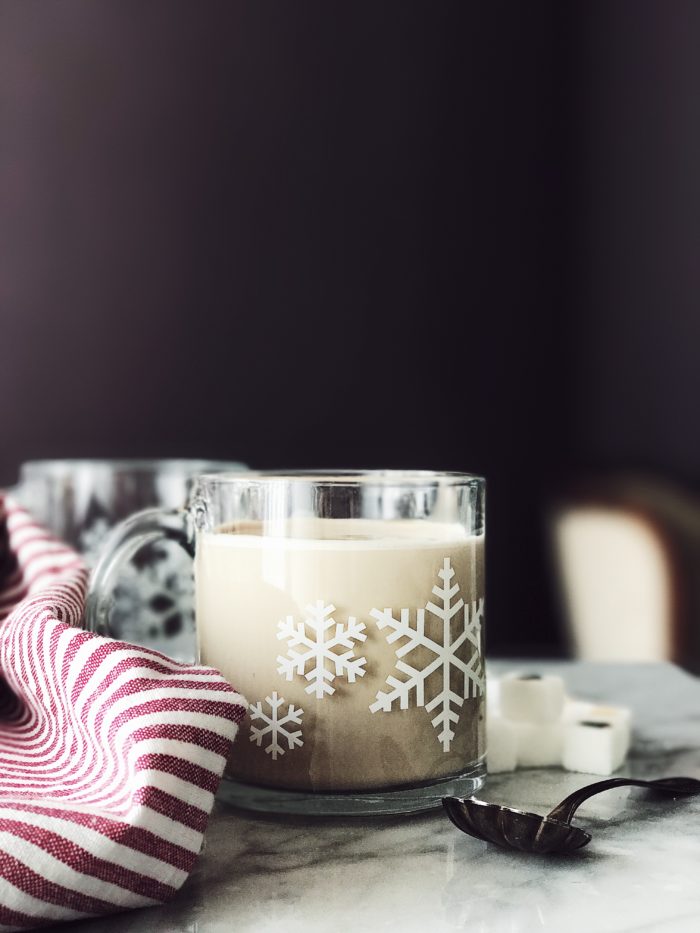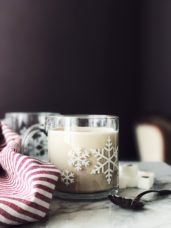 Gingerbread Latte Macchiato Recipe
Ingredients
to finish the latte
4

tablespoons

espresso coffee

2

cups

milk

I used hazelnut milk and it was delicious!
Instructions
Place water and the rest of the syrup ingredients in a small pot, bring them to a boil on a high heat, lower the heat and let simmer for about 5 minutes, stirring occasionally, until you get a "syrup" consistency.

Make an espresso and heat milk.

Foam milk in a jar or with a hand blender.

Pour milk in a tall glass or mug. Spot it with a few tablespoons of espresso.

Add 1-2 tablespoons of the syrup, depending on how sweet you want your Latte.

Mix and enjoy!
Enjoy your latte macchiato, traditional, or fancy!
Claudia