How to cook fresh borlotti beans like an Italian.
Learn how Italians cook delicious fresh borlotti beans just with garlic and bay leaves.
When you find borlotti beans that are fresh, still in the pod, catch them before they're gone: cooking fresh borlotti beans is a life experience. First of all, because of the time you spend shelling them: for some, it is a waste of time, for me, it is kitchen meditation. Second, because it's an opportunity to learn how to cook fresh borlotti beans like an Italian.
A very easy recipe, by the way.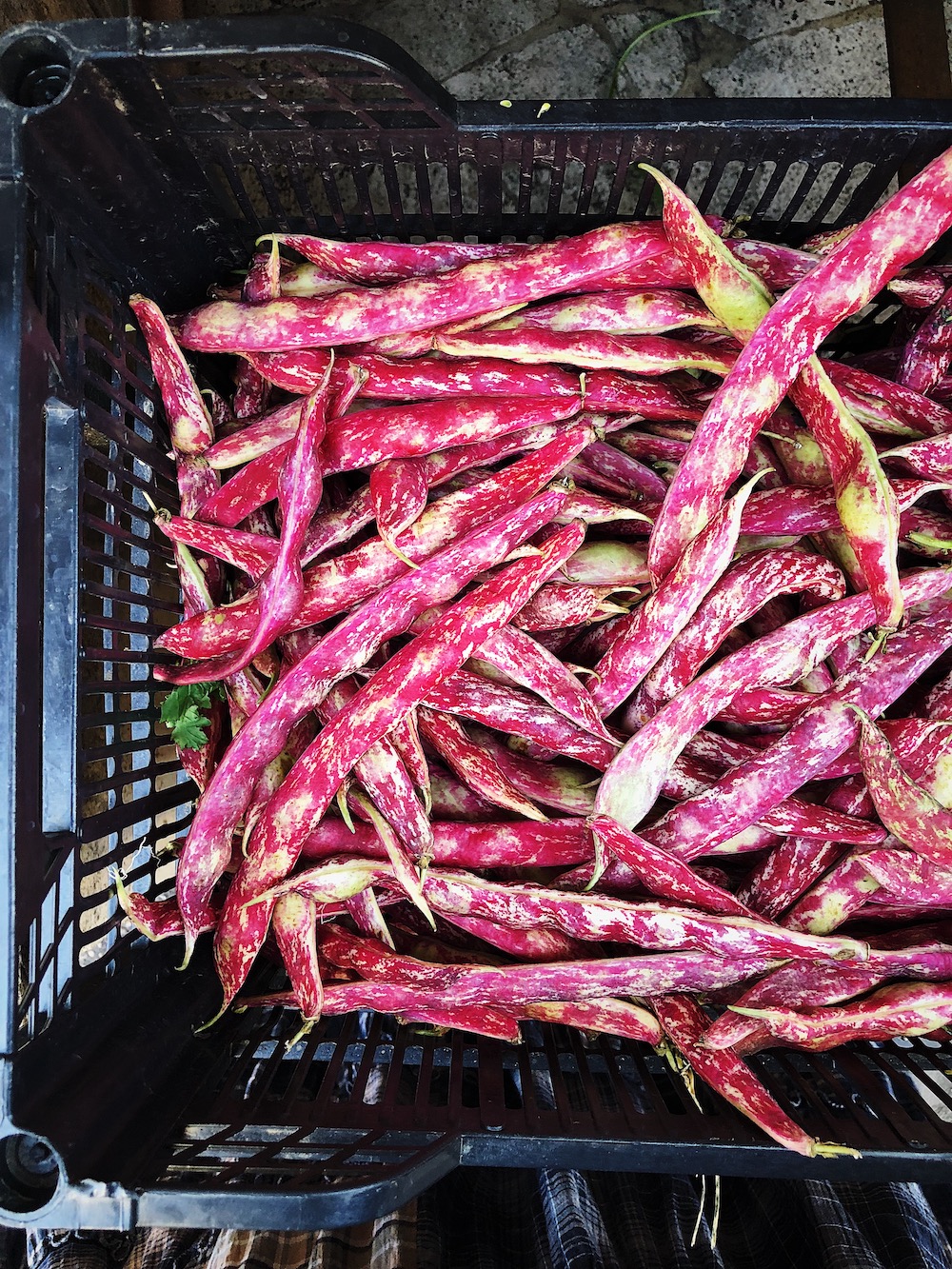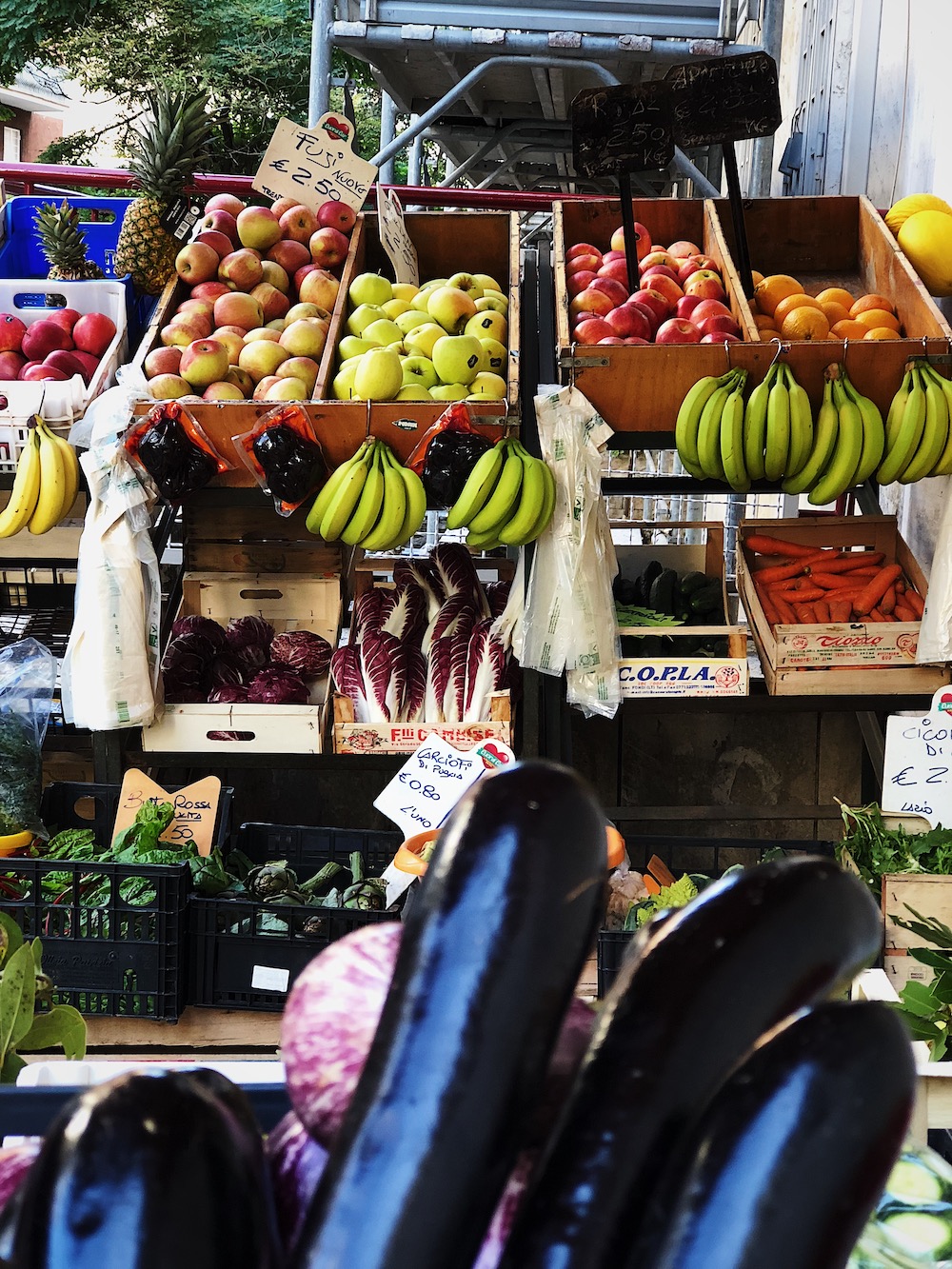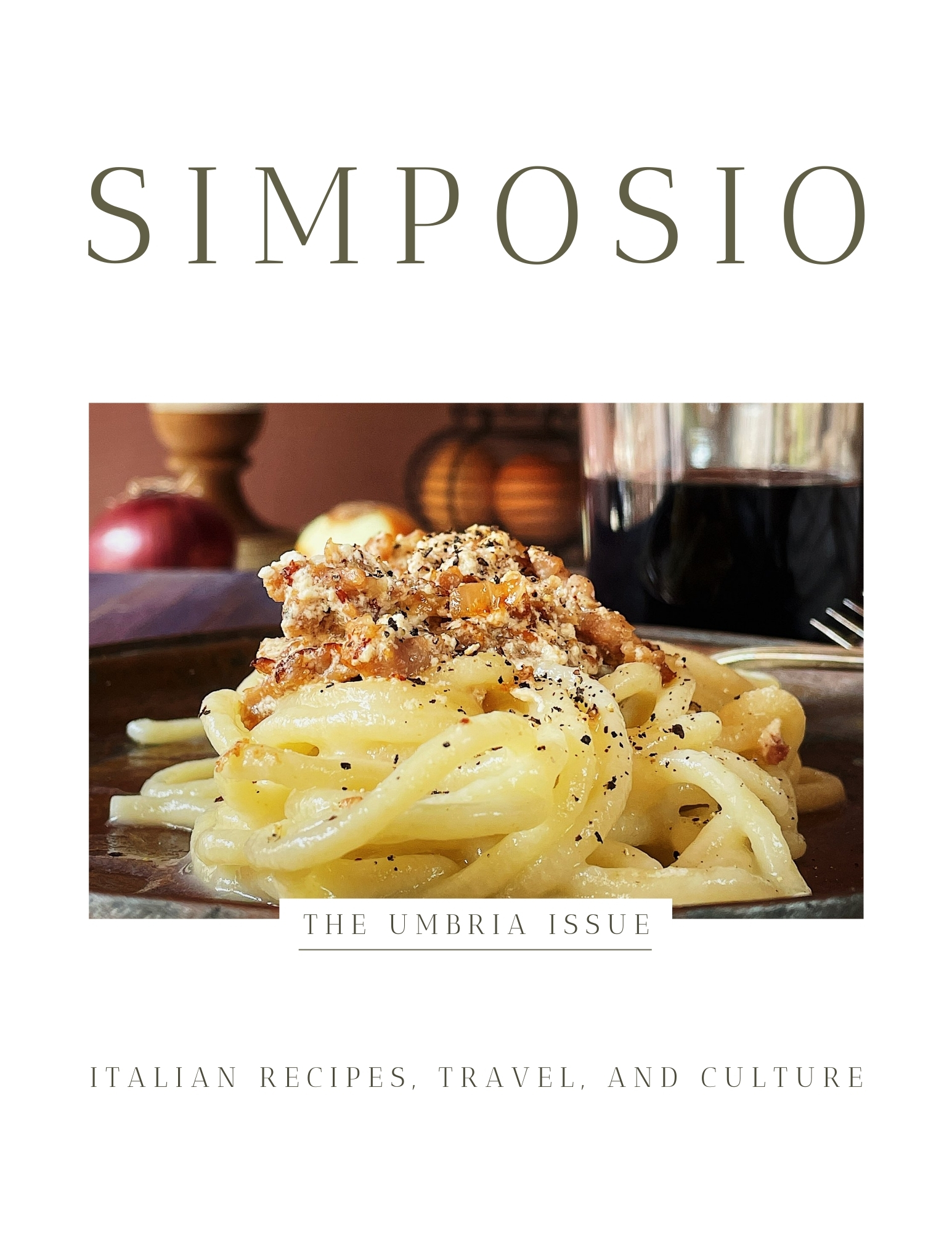 a series of books about Italy's recipes, places, and culture
Subscribe to my weekly newsletter and get a FREE SAMPLE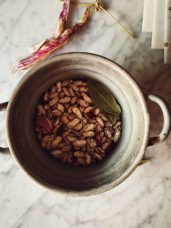 how to cook fresh borlotti beans
Ingredients
1.5

cups

fresh borlotti beans

1

garlic clove

2

bay leaves

salt to taste
Instructions
Shell the beans and place them in a pot with the garlic clove (no need to peel it) and the bay leaves.

Cover entirely with water and turn on the heat to medium.

Cook, lid on, but leaving a little opening, about 40 minutes, or until fork-tender.

Every now and then, check and add water if necessary.

When thoroughly cooked, salt beans to your taste.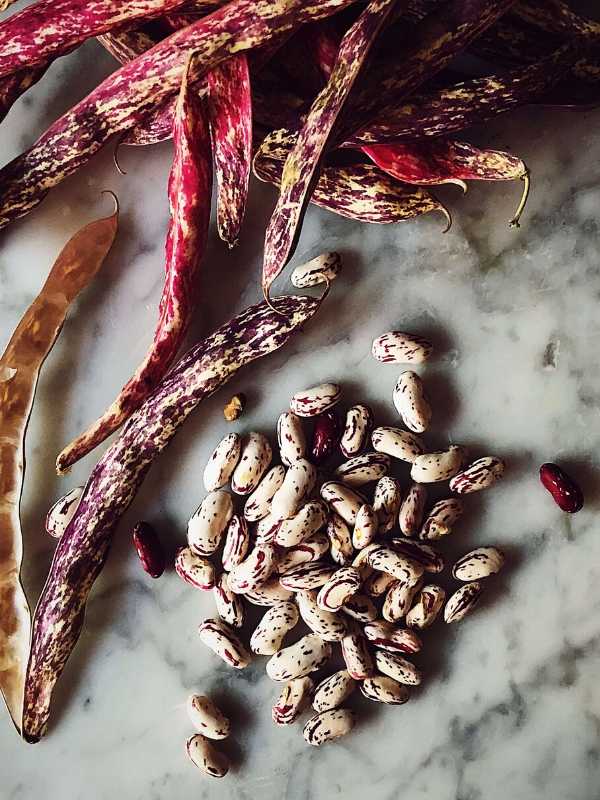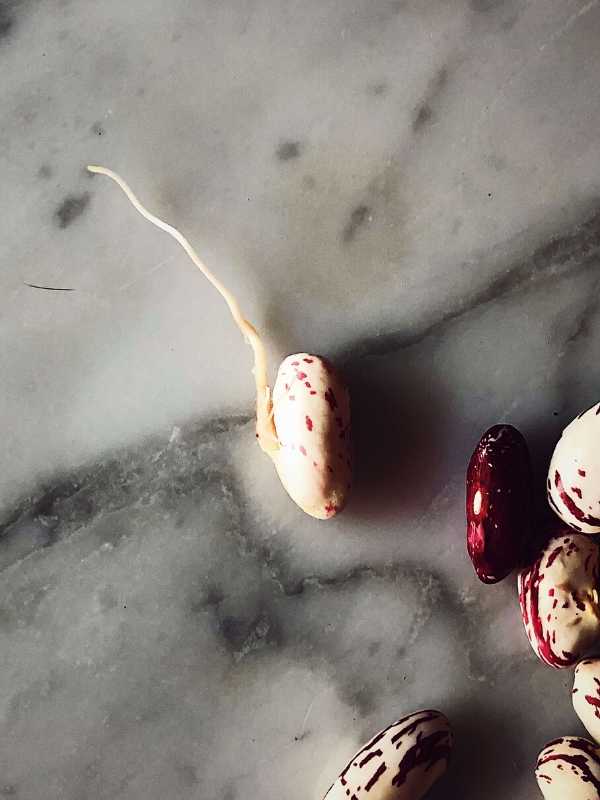 Enjoy your borlotti beans.
Claudia