Caffe Leccese is a coffee drink from Salento made with espresso and almond syrup. Here's the recipe!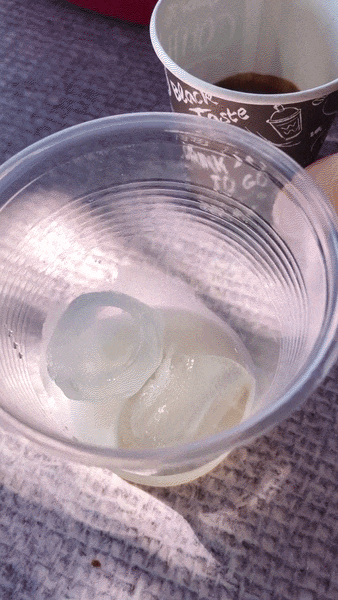 Caffè Leccese
Caffè Leccese is the summery coffee drink of Salento, Puglia: a refreshing brew for hot days at the beach, a macchiato, stained and sweetened with sweet almond milk (latte di mandorla) syrup.
But it is also a ritual.
When you order a Caffe Leccese at a Bar (cafè), you receive an espresso cup and a separate glass with about two inches of syrup and two to three ice cubes.
The coffee is hot, "espresso", freshly brewed. So you must pour it into the glass to chill, sweeten it with the syrup, and flavor with the intense aroma of Puglia almonds.
From the Italian Colors Newsletter: "…But the beach day was amazing: the sea was turquoise – Puglia is known as the Caribbean of the South – and not too crowded as we had skipped the weekend. We had lunch under our ombrellone, beach umbrella, with delicious panini stuffed with local mozzarella, thinly sliced tomatoes seasoned with olive oil, salt, and oregano. And a caffe leccese at the bar…"
Caffe Leccese Recipe
Caffè Leccese from Puglia
Ingredients
1

espresso coffee

consider about 5 grams for each serving

2-3

tablespoons

almond milk syrup

- even four tablespoons!

2-3

ice cubes
Instructions
Make the espresso: fill the Moka pot base with room temperature water to the valve level; place the filter to close the base; fill it with ground coffee and distribute it evenly - light tapping, no pressing -; and tighten the upper part. If you want precise measures: one gram of coffee per each ten grams of water.

Transfer the coffee maker to a medium heat stovetop, leave the lid open, and wait for the liquid to gush out from the pump.

Fill a glass with the almond milk syrup and add the ice cubes.

When, by eye and not letting it bubble, all the coffee is out, stir it with a teaspoon and pour it in the glass.

Mix well and sip slowly, enjoying the breeze, the sun, and the sea.
Your Lecce experience doesn't end here!
Get your copy of Lecce's Simposio, a cookbook with authentic Puglia recipes, beautiful pictures, and Italian culture bites, and dive into the stunning baroque queen of southern Italy!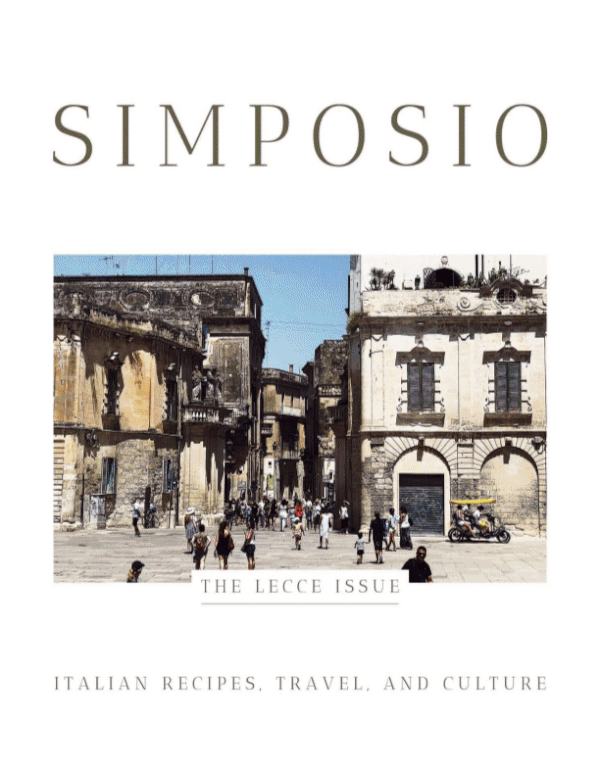 Enjoy your Caffè Leccese.
Claudia