In this post, we will make a comforting winter soup: an Italian kale soup with cannellini beans and Prosciutto.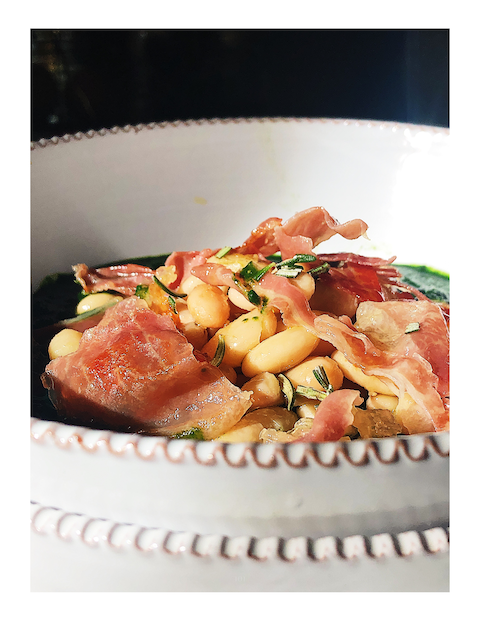 ITALIAN KALE SOUP: WINTRY SELF LOVE
This kale soup with beans and Prosciutto is a self-care ritual, the Italian way!
More than other seasons, winter needs us to take care of ourselves sweetly and on a slow path. Cuddles to comfort us from a primordial fear: will the sun be back? Will we survive? Knowing this, how can we not want to pamper ourselves like toddlers, wrapped in soft blankets, with big eyes staring out of the window, asking our adultness to hug them.
My wintry love language is made of warm oil self-massages, herbal teas, soul-enriching activities like reading or meditating, and cooking body and heart-warming soups.
HOW TO MAKE THE KALE AND CANNELLINI BEANS SOUP
To make this kale and cannellini soup, you can use pre-cooked cannellini beans or make them yourself. It all depends on it being a pleasure or not. As said, it's a time to pamper.
Cleaning kale takes a bit of patience, but take it as a meditative activity. Accompany it with a cute playlist.
I rarely use broth – unless it's homemade – as it tends to cover the flavors of the ingredient that is supposed to be the protagonist of the dish. It's a kale soup, and you want to feel the kale. That's why I add the hot water and salt option.
You can make the kale cream ahead of time and refrigerate it for up to two days.
HOW TO SERVE THE KALE SOUP: DON'T SKIP THE PROSCIUTTO FLAKES!
Serve the kale soup hot. Add the sauteed cannellini beans hot too. And garnish with the prosciutto flakes, which are the easiest thing to do but also what upgrades the dish and turns it into a thrilling gastronomic adventure!
​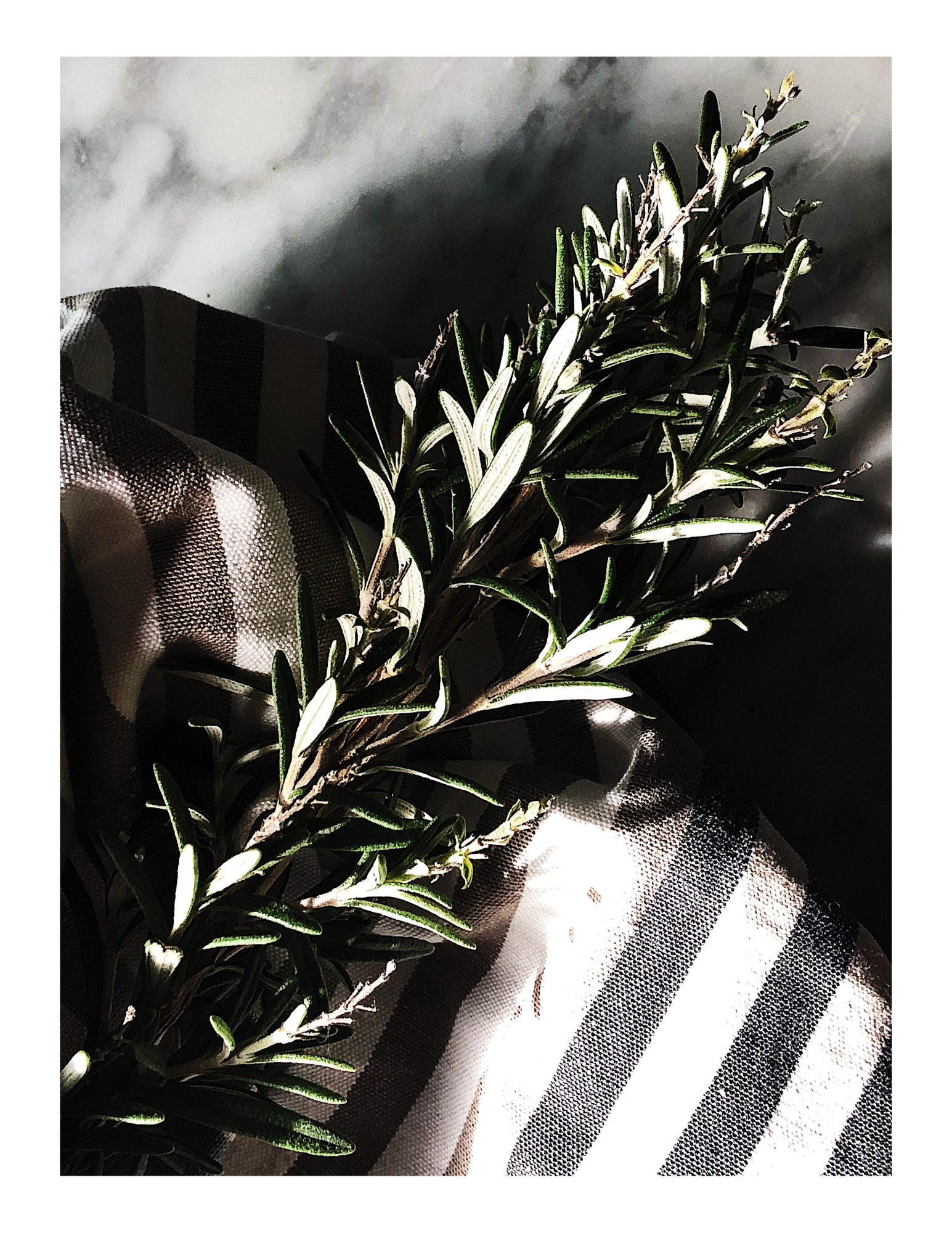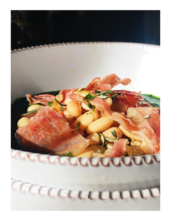 Italian kale soup with cannellini beans and Prosciutto
Ingredients
1

medium bag

black kale

2

cups

vegetable broth

or water with 2 teaspoons of salt

1

can

pre-cooked cannellini beans

6

slices

Prosciutto

1

rosemary sprig

extra virgin olive oil

salt
Instructions
Bring a big pot of water with 2 tablespoons of salt to a boil.

Clean the kale leaves by removing and discarding the stems.

Toss the kale in boiling water and cook it for fifteen minutes. Drain the cooked kale.

Blend the kale leaves, the broth - or water and salt, or the water where you cooked the kale - and a teaspoon of olive oil. Taste for salt, but don't make it too sapid: you'll add Prosciutto flakes!

Pulse until smooth and creamy. Stop for a minute and admire that intense and bright green color!

Heat a large pan, add the Prosciutto slices in one layer, and brown, medium/low heat, until both sides have a slight crust - 1-2 minutes per side. Remove the slices and set them aside. Don't worry if they look soggy: they'll get crispier when they dry. Cut the Prosciutto into flakes - I ripped them into pieces with my hands.

Add two tablespoons of olive oil to the pan and the rosemary sprig, and cook for a few minutes to infuse the oil.

Add the beans, drained, and sauté them for a couple of minutes, medium heat. Taste them for salt.

If you made it ahead of time, heat the kale cream. Pour it into two bowls. Add the beans and the Prosciutto flakes, and serve your soup hot.
Enjoy your comforting Italian kale soup!
Claudia