Ready to cook the authentic Italian panna cotta recipe and savor it during a stargazing night?
The classic panna cotta is made with gelatin sheets, milk, and sugar.
WHAT IS PANNA COTTA
The authentic Panna cotta is an Italian "dolce al cucchiaio" (= desserts by the spoon): creamy desserts served in cups, glasses, etc., to be savored a spoonful at the time. They're the best sweet note to any Summer dinner party. Because they're fresh and you usually serve them in small portions that won't overload your body, leaving you free to dance, go for a walk on the beach, or sip on an iced limoncello.
Panna cotta, cooked heavy cream, is also the dessert all children dream of when visiting nonna.
HOW TO MAKE AND SERVE PANNA COTTA
This is the classic panna cotta recipe: it is made with gelatin sheets, milk, and sugar.
Serve it sprinkled with cocoa powder and devour it during a stargazing night!
A recipe from the Simposio Book Series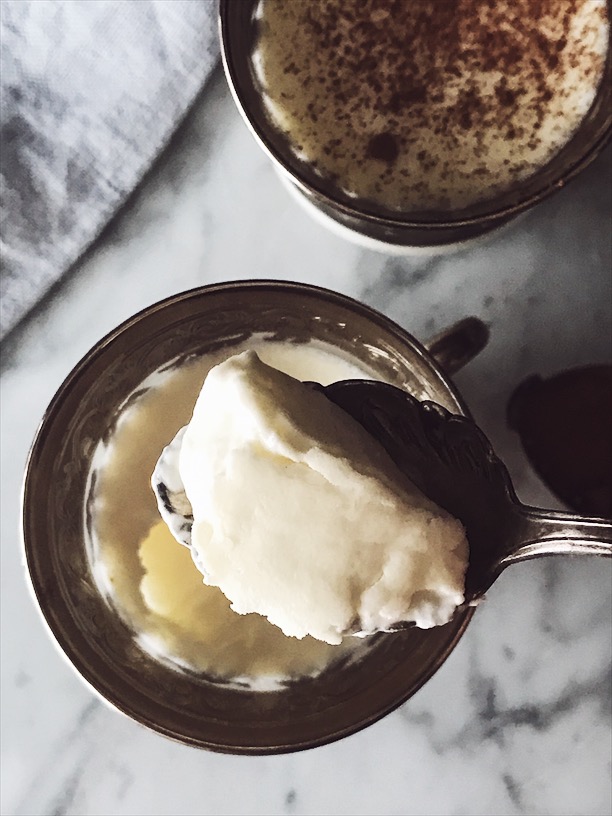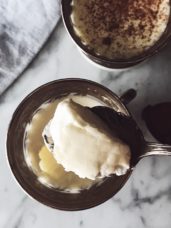 Italian panna cotta
Total Time
2
hours
40
minutes
Ingredients
1

cup

heavy cream

1

cup

cow milk

3

tablespoon

white sugar

2

gelatin sheets

5 gr

1

teaspoon

natural vanilla extract
Instructions
Soak gelatin sheets in a bowl of water 10-15 minutes.

Place milk, heavy cream and sugar in a medium saucepan and bring to a boil. Immediately turn off the heat.

Squeeze the gelatin sheets and add them to the saucepan. Add the vanilla extract as well, and stir until completely amalgamated.

Let temperature decrease a bit.

Pour the mixture into cups or molds.

Refrigerate at least a couple of hours.

Serve cold plain or sprinkled with cocoa powder.
FROM THE ITALIAN COLORS NEWSLETTER:
"Here's an Italian word worth knowing on a stargazing night.
Gibigianna: glitter or flash of light reflected on a mirror and/or water"
Enjoy your creamy panna cotta!
Claudia