Today, I'm sharing the sautéed black kale bruschetta recipe with olive oil and red chili. 
Make the Tuscan bruschetta with kale when you have a delicious loaf of crusty Italian bread and cravings for green delights.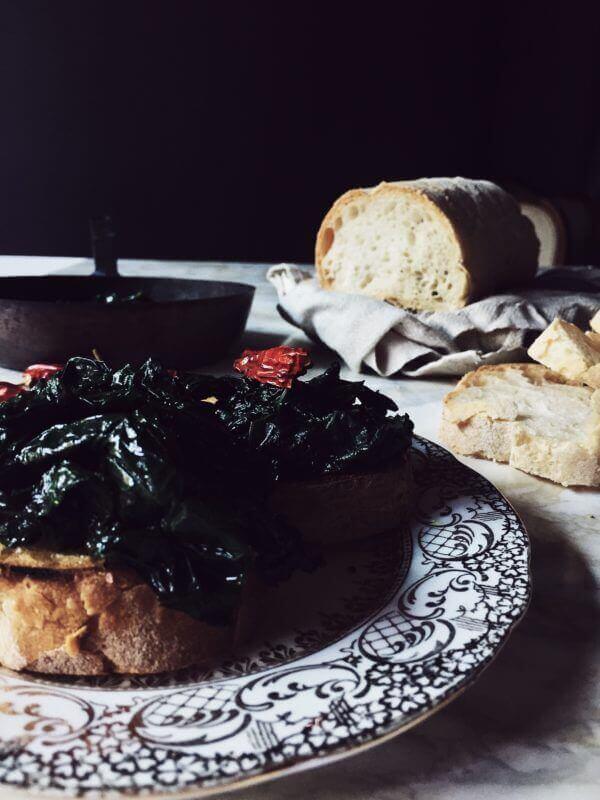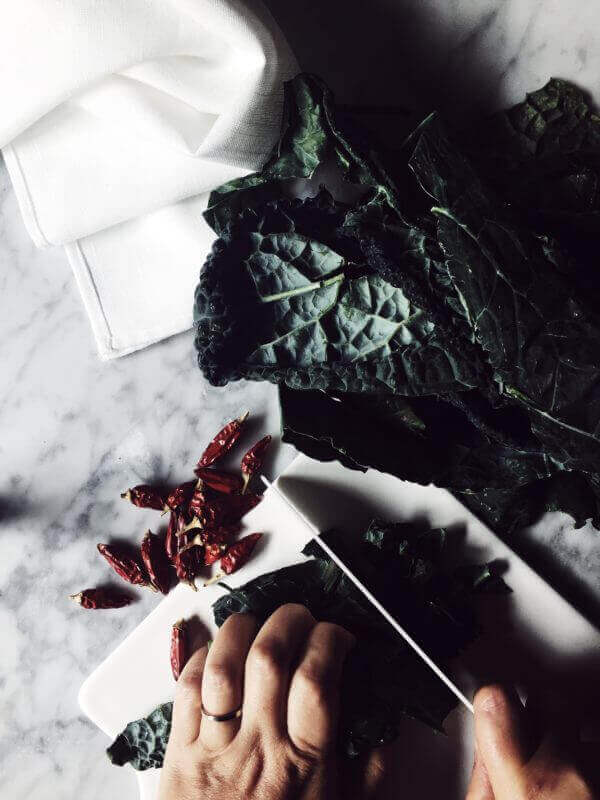 BLACK KALE IN TUSCANY
In Tuscany, they make kale bruschetta when black kale is in season, mostly during the cold months of the year.
The bruschetta with kale is also a traditional Tuscan Christmas dish, probably because it is such an easy recipe: mamme and nonne need time to make all the other rich and nutritious dishes they'll bring to the hungry table.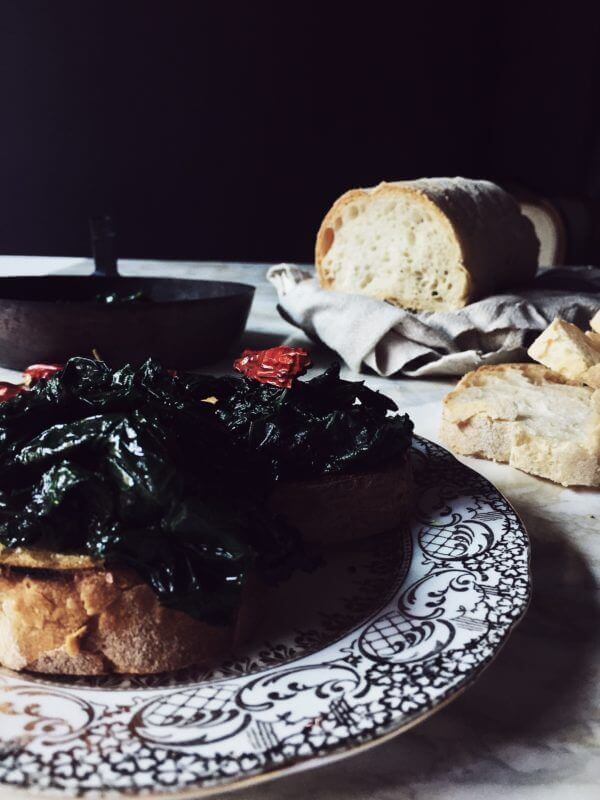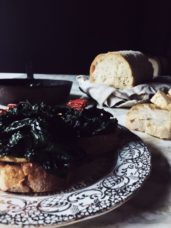 kale bruschetta recipe
Ingredients
1

bunch of black kale

1

red pepper

1

garlic clove

extra-virgin olive oil

salt

6-7

slices

of Italian sourdough bread
Instructions
Clean kale from stems.

Boil it for 20 minutes in salted water.

Drain well and cut it into strips.

Heat the olive oil in a large skillet. Crush the garlic clove and brown it, with red pepper, until golden.

Remove both and add the kale. Sautee it for nearly 5 minutes.

Meanwhile, heat a grilling pan or the oven and toast the bread slices.

Serve kale over bread bruschetta, hot and spicy, with a drizzle of olive oil.
more Tuscan recipes
Lovely and elegant Tuscan people know what they're talking about when in the kitchen. Apart from this lovely and easy kale recipe, try making:
Meanwhile… enjoy your kale bruschetta!
Claudia