Overnight oatmeal recipe with persimmon, hazelnuts, sunflower seeds and maple syrup.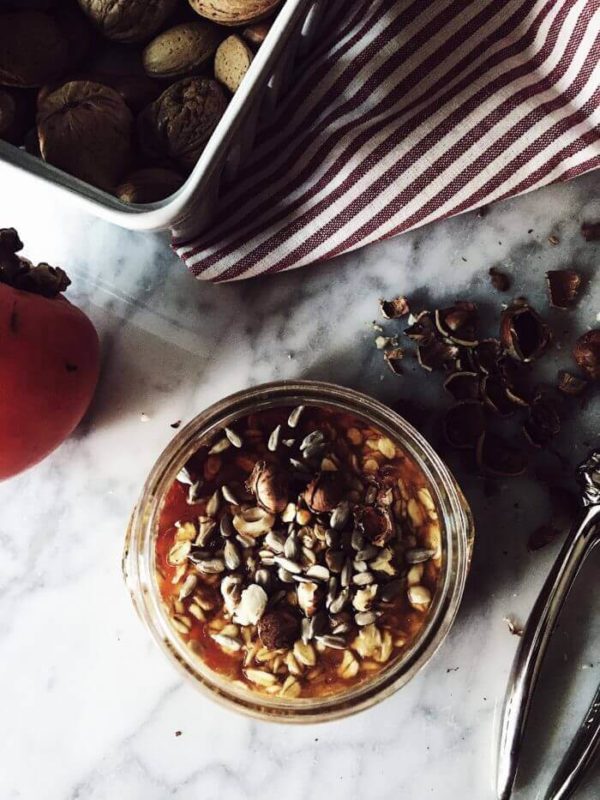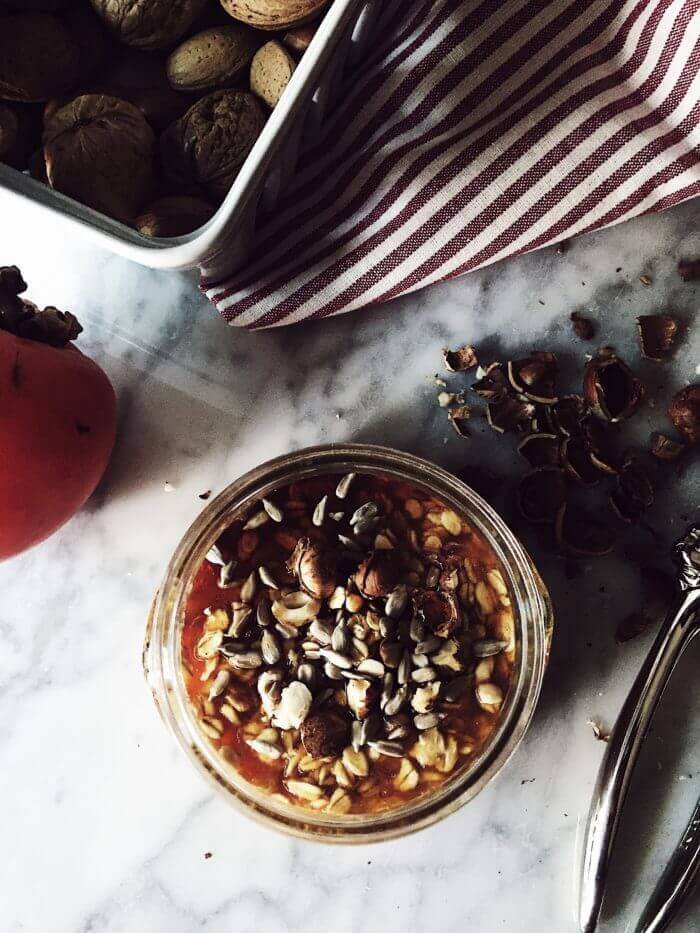 Orange is the new black, at least in my winter kitchen. Oranges and tangerines are the queens, but PERSIMMON is the undiscussed king. I eat it alone, enjoing its sweetness and juiciness, or I use it to make delicious persimmon recipes: cakes, crumbles, yogurt bowls.
Lately I came up with a new persimmon recipe, a healthy breakfast option for the lovers of sweet flavors as soon as you wake up: overnight oats. Persimmon is so sweet I added a sweetener just in case; resting the whole thing in the fridge overnight means little to no effort; and the addition of chopped hazelnuts and sunflower seeds makes this overnight oatmeal recipe the healthiest choice for your morning routine! Of course you can substitute them with other healthy nuts and seeds, the point is, in addition to oatmeal, that fills you up, cleans your intestine and delights your taste buds, you add even more healthy ingredients.
Plus it's an overnight oatmeal recipe without milk, for the ones of you that can't drink or don't exactly like milk. Nature was good with you, my friends, giving you  unexpected and delicious alternatives :-).
Ladies and Gents, feel happy, tomorrow morning, when you'll wake up and remember that last night you made this overnight oatmeal recipe!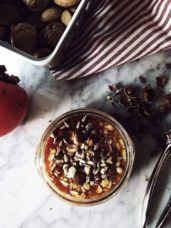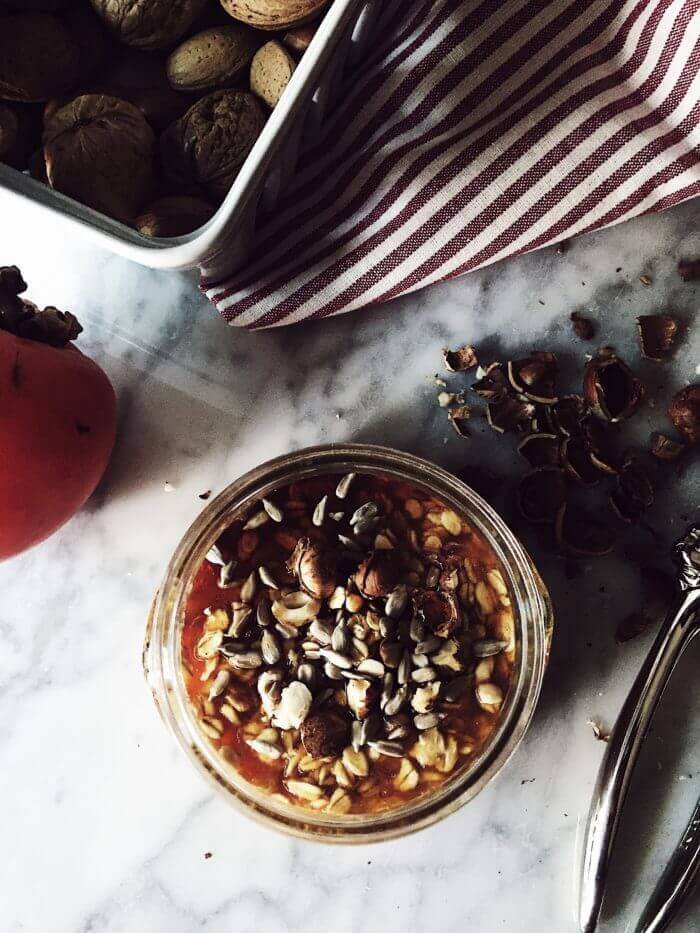 Overnight oatmeal recipe with persimmon and good stuff
Instructions
Peel and blend the persimmon pulp.

Pour it into a jar, add the oatmeal, mix and refrigerate overnight.

Coarsely chop hazelnuts and add them to the jar. Add seeds and a drizzle of maple syrup.
enjoy your persimmon oatmeal recipe!
Claudia