In this post, you'll learn how to make overnight oats in a jar with persimmon fruits, a tasty and healthy fall breakfast recipe.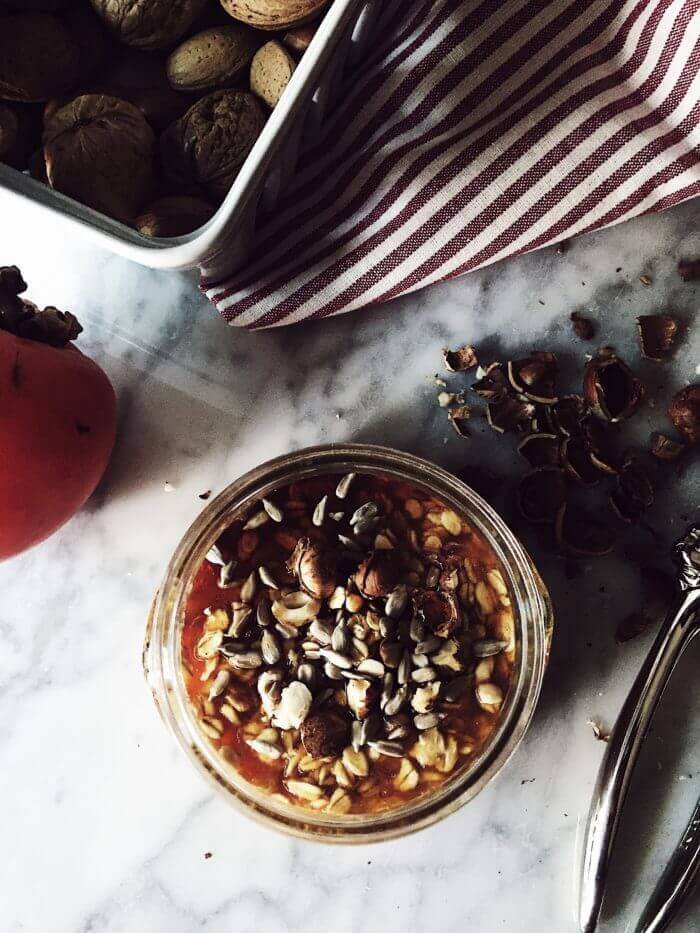 PERSIMMON
Oranges and tangerines are the queens of my winter kitchen, but PERSIMMON is the undiscussed king. I eat it alone, enjoying its sweetness and juiciness, or I use it to make delicious persimmon recipes: jam, crumbles, or easy desserts. Three mouthwatering recipes are in the Red and Orange Simposio cookbook.
​
Overnight oats in a jar with persimmon fruits
Lately, I came up with a new persimmon recipe, a healthy breakfast option for lovers of sweet flavors upon waking up: overnight oats in a jar with the rich persimmon fruit pulp instead of milk or its substitutes. 
The overnight rest in the fridge means your efforts to have a delicious and super-healthy breakfast are minimum.
Persimmon is so sweet you shouldn't add any sweetener. It remains optional for this recipe.
The addition of chopped hazelnuts and sunflower seeds adds flavor and healthiness. Of course, you can substitute them with other healthy nuts and seeds.
Ladies and Gents, feel happy tomorrow morning when you wake up, and remember that you made this overnight oatmeal recipe last night!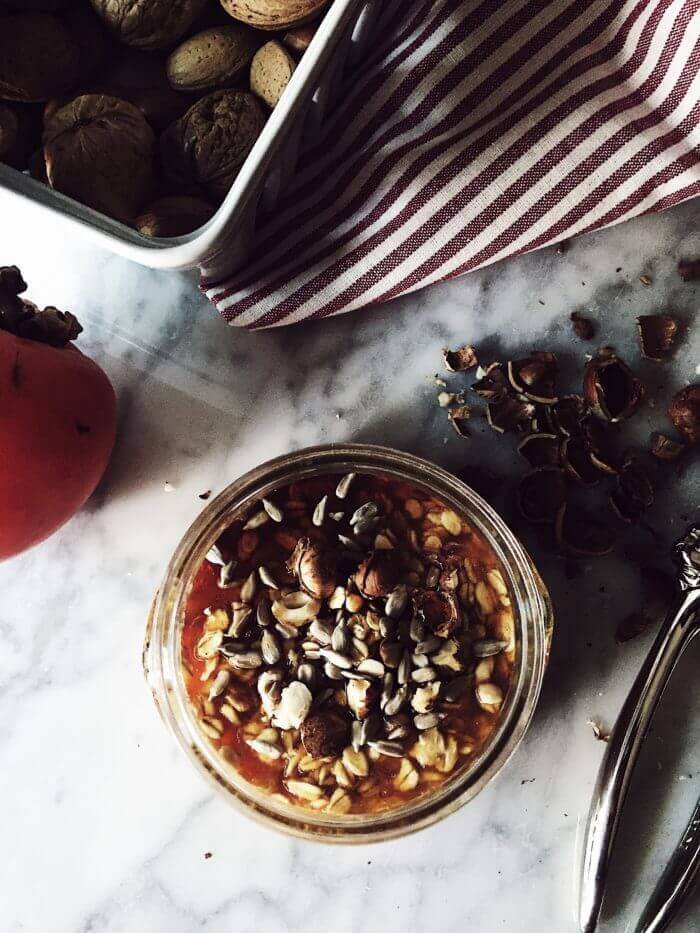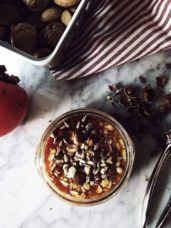 Overnight oatmeal recipe with persimmon and good stuff
Instructions
Peel, discard the seeds, and blend the persimmon pulp.

Pour it into a jar, add the oatmeal, mix and refrigerate overnight.

Coarsely chop the hazelnuts and add them to the jar. Sprinkle the seeds and pour a drizzle of maple syrup.