Puntarelle alla romana: the Winter salad of Roman people.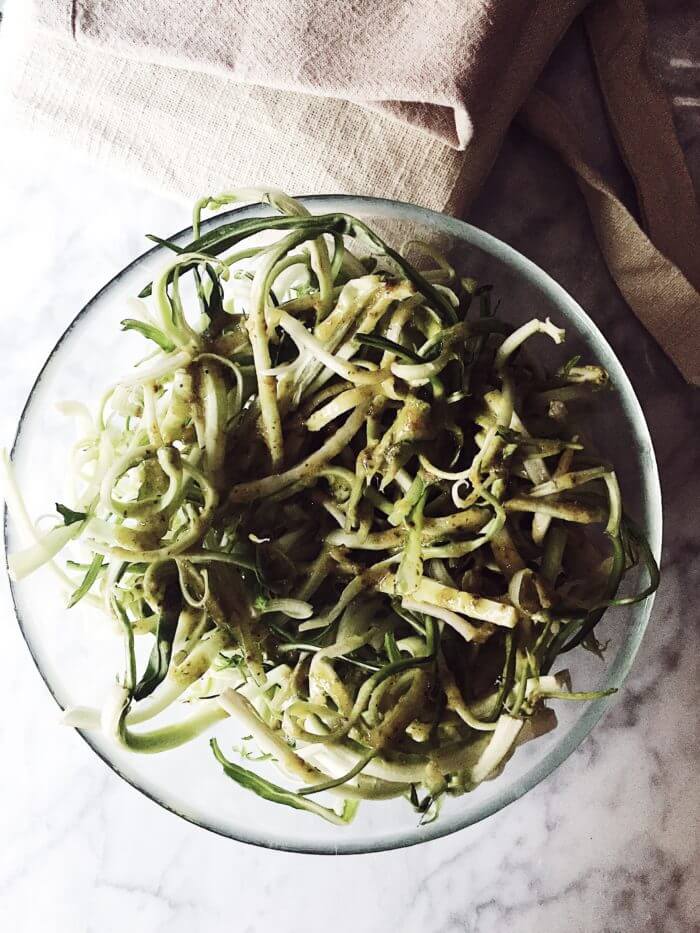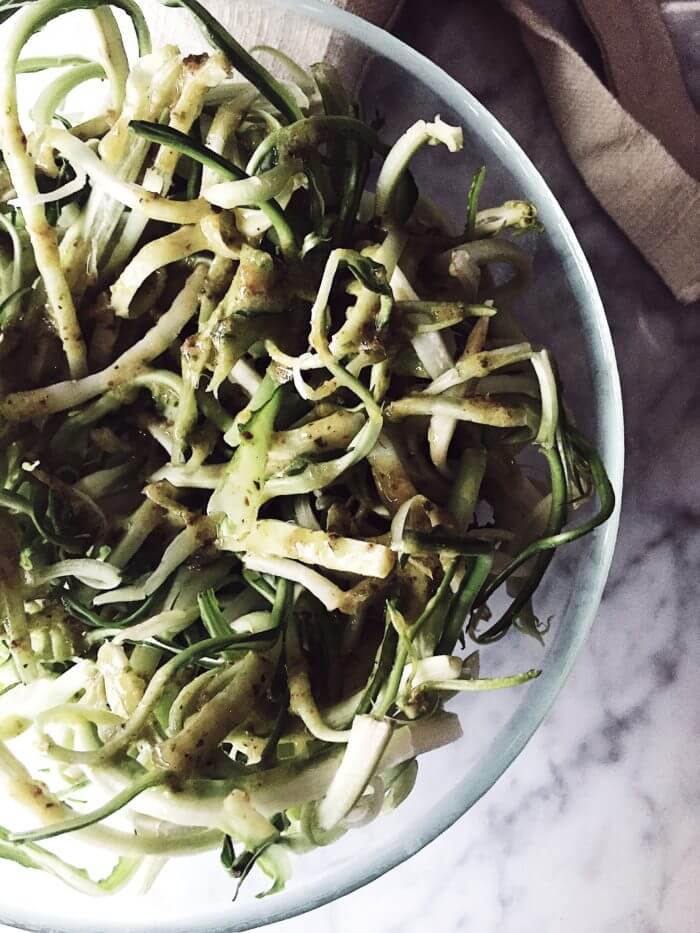 Puntarelle alla romana is the salad recipe you'll find in any restaurant in Rome during Winter and early Spring. Tasty (and a little bitter) and crisp green ribbons: the sprouts of a particular chicory plant, shaved or julienned, eaten raw and seasoned with a mixture of olive oil, garlic, vinegar, black pepper and anchovies.
Usually restaurateurs will serve you the traditional, anchovies packed, recipe, but some fancy places will propose you delicious alternatives like puntarelle & burrata, which trust me, is heavenly good :-).
I had a heavy shopping day yesterday, at the greengrocer: it is time to fight the flu epidemic spreading all over Rome these days, and by fighting, I mean green green veggies, orange and yellow fruits and daily fresh squeezed orange juices. That's what inspired the Plant-Based Project, a mix of Italian and healthy recipes. The first dish is a must in every Roman winter kitchen: puntarelle.
I decided this was going to be an easy recipes project, with simple recipes I have no excuses not to make. That's why I began with the classic puntarelle alla romana salad. I added my own personal touch: pesto. You can skip it and follow the instructions for the traditional recipe, but after that, give my alternative a try, it's worth it!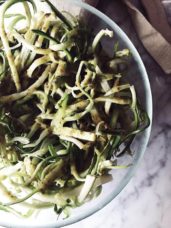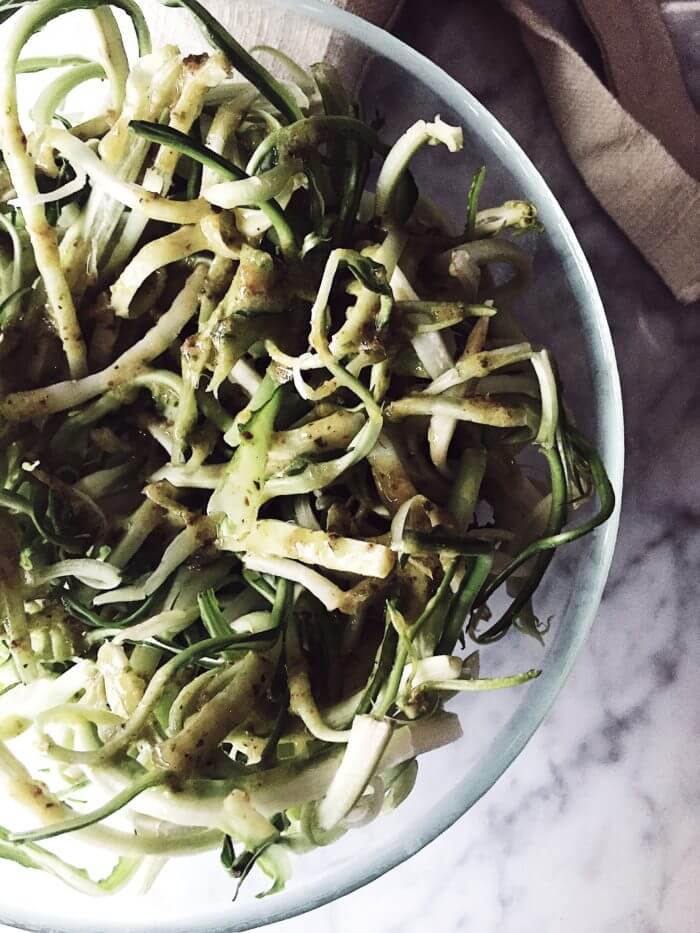 puntarelle alla romana recipe
Ingredients
2

cups

cleaned puntarelle

3-4

tablespoons

extra-virgin olive oil

½

teaspoon

sea salt

1

peeled garlic clove

1

tablespoon

white vinegar

1

tablespoon

good quality pesto *this is my personal touch - if you want to go authentic

skip this and add 2 more anchovies

½

teaspoon

of white pepper
Instructions
If you don't find already cleaned puntarelle, all you have to do is cut off the asparagus-like sprouts, clean them with water, 2 tablespoons of baking soda and two of vinegar, for 10 minutes or so. Rinse them and julienne them (or shave them).

To make puntarelle even crispier you can place them in a bowl with iced water for a few minutes before making your salad.

Blend olive oil, salt, garlic, vinegar, (pesto), anchovies and pepper until creamy.

Place (dried) veggies in a bowl and season them with this emulsion.

Mix well (with your hands for better results) and enjoy your puntarelle!
enjoy your puntarelle alla romana!

Claudia